Young Thug and Mariah The Scientist Release New Dual Singles on Their Romantic Journey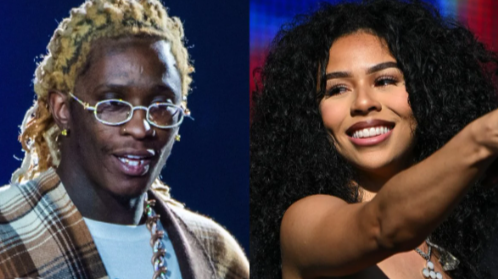 Young Thug and Mariah The Scientist have further expressed their love story through the release of two complementary singles, providing different perspectives on their romance.
Both songs, Mariah's "From A Woman" and Thugger's "From A Man," dropped on Friday, October 13th, exploring the same love story but from the distinctive viewpoints of the two artists.
Mariah's "From A Woman," produced by London On Da Track, is her debut single after recently signing with Epic Records. This track paves the way for her upcoming album, To Be Eaten Alive, which is scheduled for release on October 27.
Thugger's single, "From A Man," is the latest offering from the incarcerated rapper.
In a statement, Mariah explained their musical collaboration and relationship, stating, "[Jeff] is someone who supports and respects my vision wholeheartedly. There is a true balance in my femininity and his masculinity. He's the yin to my yang in every way."
TMZ recently caught up with Mariah The Scientist outside Dash Radio in Los Angeles, where she disclosed that Young Thug has been honing his skills at the mobile game Candy Crush during his time behind bars.
She mentioned, "He has an iPad, and he plays Candy Crush every day."
Mariah The Scientist also addressed those who questioned her decision to remain with Young Thug, saying, "I don't give a damn. I like him, and I won't be doing this. We're great."
Rumors of a romance between Young Thug and Mariah The Scientist first emerged in January 2022 when they collaborated on "Walked In." The song's accompanying music video featured them as a husband and wife.
Throughout the latter part of 2021, the couple was frequently spotted at various Atlanta hotspots, including an Atlanta Falcons game.
Despite Young Thug's incarceration, he has maintained contact with Mariah. He even filled her hotel room with rose petals and balloons last year to surprise her as she concluded her Experimental Tour.
In a video capturing the romantic gesture, Mariah discovered a message from Young Thug on her bed, fashioned with rose petals, teasing his eventual release from prison: "See U Soon Love Jeffery," the message read, employing his given first name.
Regarding the YSL trial, the legal proceedings continue at a slow pace. Young Thug has been held on various RICO charges since his arrest in May 2022. With no jurors seated yet, the trial is expected to last between six to nine months. It is likely that Thug's fate will not be determined until well into 2024.
Omusawo Tintah To Host Renowned Swiss Artist Mr. Kamanzi on Metro fm 90.8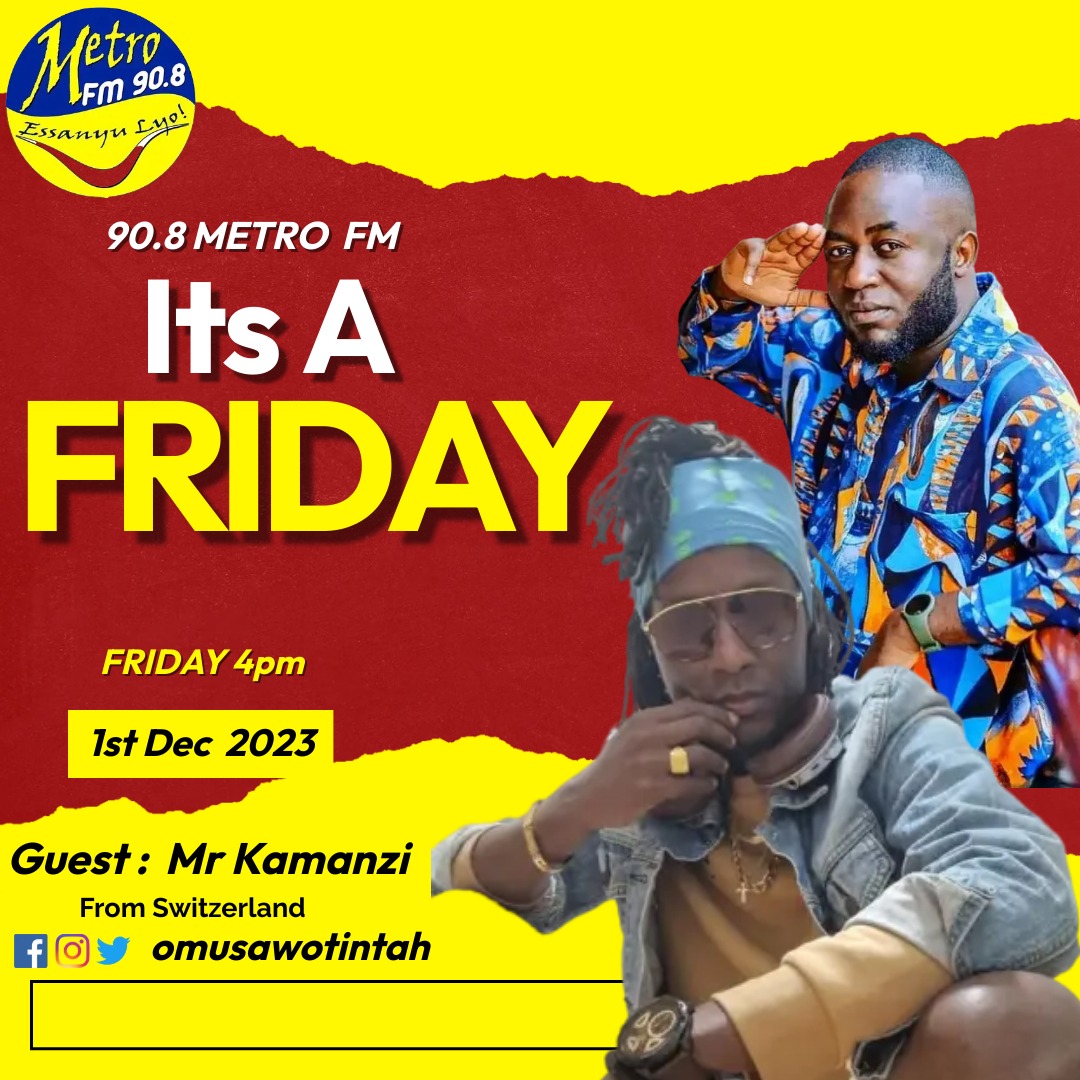 Metro FM 90.8's celebrated radio presenter and media activist, Omusawo Tintah, is gearing up to host the sensational Switzerland-based singer, Mr. Kamanzi, this Friday on his renowned radio show, Free Style Friday, running from 4 pm to 7 pm.
Omusawo Tintah's Free Style Friday has become a staple for music enthusiasts, featuring top-notch music and hosting internationally acclaimed artists. The show's popularity has soared, making it one of Uganda's most loved and trending radio programs.
Mr. Kamanzi, who is set to be the special guest on this week's episode, brings a wealth of musical talent and a captivating story to share. His journey in the world of music began at the age of 12, fueled by a deep passion for the art form. One of his childhood dreams was to perform on the grand stage, a dream that materialized in 1995 and marked the commencement of his music career.
Known for his distinctive vocal style, often referred to as "the husky voice of Africa," Mr. Kamanzi migrated to Switzerland a few years later. In 2008, he had the privilege of sharing the stage with T.o.k and Sean Paul in Dar es Salaam, Tanzania, a significant milestone in his musical journey.
With two published albums, namely "Unite" and "Today and Tomorrow," Mr. Kamanzi has made waves in the music industry. His track "Show Dem the Sign" received extensive airplay on local radio stations, solidifying his position as a notable artist. His performances have graced numerous stages across Africa and Europe, showcasing his versatility in musical genres, including Reggae, Afrobeat, Dancehall, and Pop Dancehall.
Beyond his musical accomplishments, Mr. Kamanzi's work with the Reggaenerators since 2021 has added a collaborative dimension to his career. His music carries a powerful message of upliftment, education, peace, and love, aligning with his personal motto: "Anywhere mi deh mi spread love."
As Free Style Friday prepares to host this illustrious artist, fans can anticipate an engaging and soulful session, blending Omusawo Tintah's charismatic hosting with the melodious tunes and inspiring story of Mr. Kamanzi. Tune in to Metro FM 90.8 this Friday for a musical experience that transcends borders and embraces the universal language of love through music.