A Call for Accountability: Concerns Over Human Rights in Uganda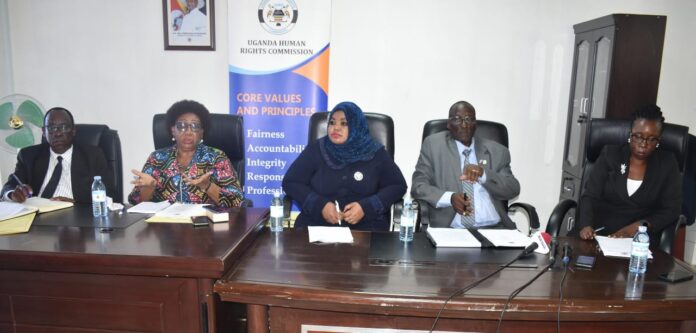 As an impassioned political and human rights activist, mirroring the sentiments of Clinton Mirrors Ampaire, I feel compelled to express profound concern and disappointment in the Uganda Human Rights Commission (UHRC) for what appears to be a lack of accountability on the part of the government regarding its ongoing human rights violations. The abduction and harassment of supporters and leaders of opposition parties paint a disturbing portrait of the state of human rights in Uganda.
Previous Episodes of Human Rights Violations in Uganda
It is imperative that we take into account the disconcerting historical backdrop. Uganda has witnessed numerous instances of grave human rights violations that have largely gone unchecked. Extrajudicial killings, torture, arbitrary detentions, and political opponents facing harassment have been well-documented in previous reports addressing human rights violations within the country. Regrettably, the UHRC's response to these issues has, on occasion, fallen short of its mandate to safeguard human rights.
UHRC's Statements and the Need for Accountability
Furthermore, the recent statements issued by the UHRC concerning the arrested political activists raise serious concerns. Such statements should reflect a steadfast commitment to human rights principles and a resolute dedication to the cause of justice, rather than merely serving as a defense of government actions. When the UHRC falls short in holding the government accountable for human rights violations, it undermines its role as an impartial and dependable institution.
A Stark Warning
It is of paramount importance to underscore that the repercussions of these violations are grave, and the future appears grim if the government's actions are allowed to persist without accountability. The abduction and the potential loss of life of individuals who are participating in the democratic process based on their political beliefs serve as a stark warning of the perilous path that Uganda might be on.
As Ugandans, we should be deeply troubled by these developments. The abduction and potential harm to our fellow citizens on account of their political affiliations strike at the very heart of our democratic ideals. It is not only a violation of their rights but an affront to the very principles that should form the bedrock of our nation.
We must collectively insist that the UHRC fulfills its fundamental mandate to protect human rights, hold wrongdoers accountable, and advocate for essential reforms in government policies and actions that perpetuate these abuses. Collaboration with civil society organizations is also of paramount importance in this pursuit.
We cannot afford to let our silence condone these injustices. The time for action is now. Let us unite to ensure that human rights are upheld, respected, and safeguarded in Uganda, for the cause of justice, democracy, and the well-being of all Ugandans.
Writer Is Clinton Mirrors Ampaire, a political activist and hybrid mobilizer in Uganda under the National Unity Platform (NUP) party
Police Officer Wounded in Shootout as Stolen Vehicle from Kenya Intercepted in Lira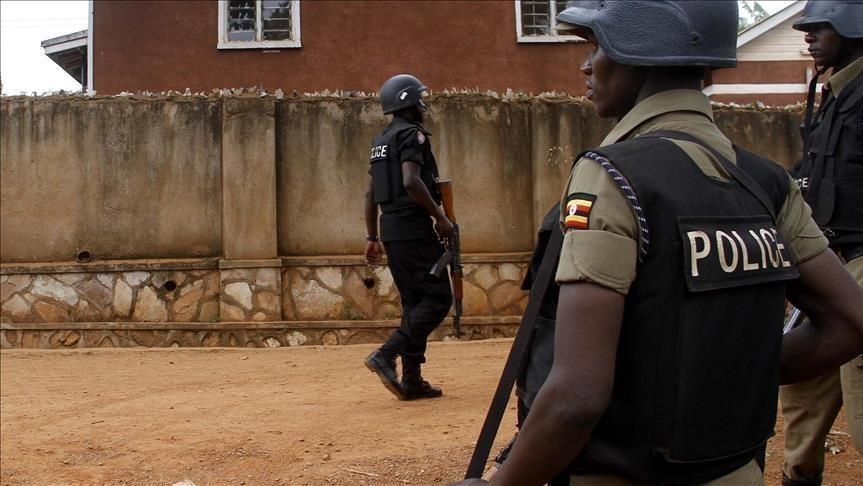 In a dramatic incident, a police officer from Lira Central Police Station sustained a gunshot wound in the stomach during a confrontation when law enforcement intercepted a Toyota Land Cruiser with registration number KDH 790K, suspected to be stolen from Kenya.
The altercation resulted in injuries to Tony Ebong and three others, identified as George Otyato from Awendo in Migori County, Kenya, Hussein Akako from Tororo-Malaba, and Paul Omara from Oyugisi Homa Bay County, Kenya.
The apprehended vehicle is currently impounded at Lira Central Police Station, and efforts are underway to locate a suspect who is believed to have escaped during the incident.
All injured individuals are receiving medical attention at Lira Regional Referral Hospital. The nature of their involvement in the alleged raid remains unclear.
A combined team of regular police and Flying Squad operatives established a checkpoint at Adwali cell, Boroboro ward, in Lira City East Division after receiving information about a suspected stolen vehicle from Kenya. The case was documented under Reference Number OB 24/9/11/2023 at Karuri Police Station, indicating that the vehicle was being driven into Uganda through the Busia border.
According to reports, the suspects attempted to mislead authorities by changing the vehicle's number plates to UBE 665K while in Dokolo district.
Patrick Jimmy Okema, the North Kyoga Police Spokesperson, confirmed that the vehicle's movements through Tororo, Mbale, Soroti, and Lira were tracked using a monitoring system. The ongoing investigation aims to unravel the circumstances surrounding the stolen vehicle and the individuals involved in the incident.