Determined to Ignite Change Through Authentic Reggae: Ginjah Unveils 'Music Is Mine' Tracklist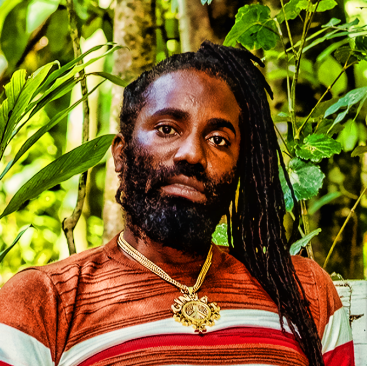 Reggae maestro Ginjah is resolute in his mission to wield the power of authentic lyrics that incite transformation through music. With eager anticipation building, the 'Never Lost My Way' legend has unveiled the complete tracklist for his forthcoming album, 'Music Is Mine.'
This highly anticipated album will feature a robust collection of nineteen tracks, including instant hits like 'Immigration,' which already boasts an official video, along with 'Fighter,' 'Bring Back The Love,' and the title track, 'Music Is Mine.'
Collaborating with renowned producers such as Rapid Production, Sart Out Records, and British Linkz, the album stands as a testament to their collective brilliance and musical prowess.
Ginjah revealed that each track was meticulously chosen to captivate his audience with a blend of entertainment and education. In his own words, "My primary goal is to release this project to the masses, enabling them to access and embrace the knowledge it imparts. The positive feedback we've received since the release of the title track on September 22nd is truly heartwarming. As a music enthusiast, I sought to venture into uncharted territory, and when I received the beats from Rapid Production and Sartout Records, I was exhilarated. These tracks on the album deviate from my usual style, and I relished the challenge because it allows me to connect with a broader demographic."
When asked if he believes his style of music will find its place in the current music market, Ginjah responded, "My perspective on the music industry is that success is subjective. The music industry has been flourishing in recent years, with countless artists achieving their own versions of success. As long as my music continues to transcend across different platforms, making it accessible to those who seek it, I am content."
He concluded by emphasizing the personal significance of the album, stating, "This album is deeply personal, as the phrase 'Music Is Mine' encapsulates my journey. It reflects the unwavering commitment I've shown throughout the trials and tribulations that come with the music industry. It's those formative years that have shaped me into who I am today, and through it all, I never lost my way."
As fans eagerly await the release of the album on October 13, Ginjah is gearing up for a mini tour that will take him to cities such as Detroit, Los Angeles, and Dallas. It's an exciting time for both the artist and his dedicated fan base as they anticipate the release of 'Music Is Mine.'
Omusawo Tintah To Host Renowned Swiss Artist Mr. Kamanzi on Metro fm 90.8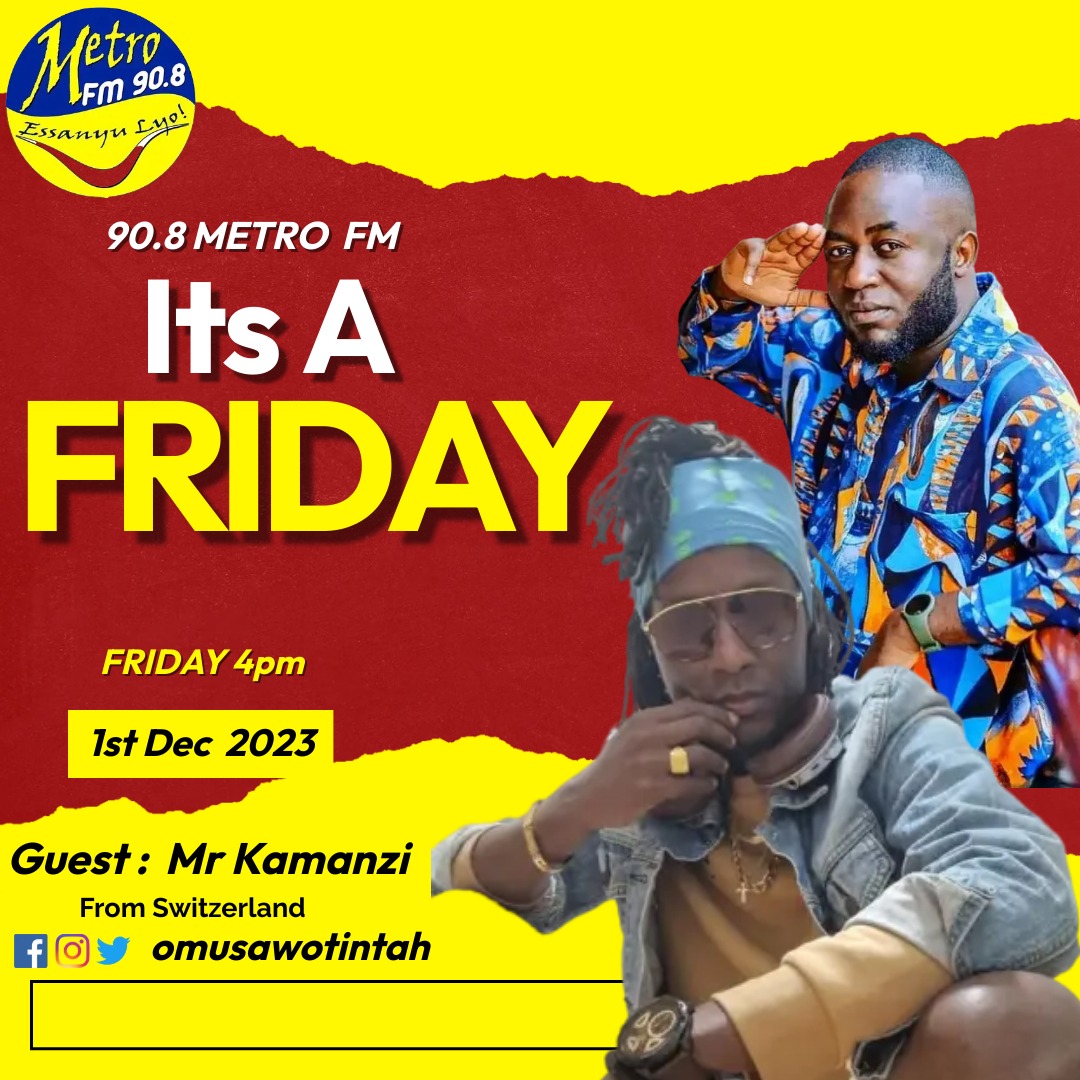 Metro FM 90.8's celebrated radio presenter and media activist, Omusawo Tintah, is gearing up to host the sensational Switzerland-based singer, Mr. Kamanzi, this Friday on his renowned radio show, Free Style Friday, running from 4 pm to 7 pm.
Omusawo Tintah's Free Style Friday has become a staple for music enthusiasts, featuring top-notch music and hosting internationally acclaimed artists. The show's popularity has soared, making it one of Uganda's most loved and trending radio programs.
Mr. Kamanzi, who is set to be the special guest on this week's episode, brings a wealth of musical talent and a captivating story to share. His journey in the world of music began at the age of 12, fueled by a deep passion for the art form. One of his childhood dreams was to perform on the grand stage, a dream that materialized in 1995 and marked the commencement of his music career.
Known for his distinctive vocal style, often referred to as "the husky voice of Africa," Mr. Kamanzi migrated to Switzerland a few years later. In 2008, he had the privilege of sharing the stage with T.o.k and Sean Paul in Dar es Salaam, Tanzania, a significant milestone in his musical journey.
With two published albums, namely "Unite" and "Today and Tomorrow," Mr. Kamanzi has made waves in the music industry. His track "Show Dem the Sign" received extensive airplay on local radio stations, solidifying his position as a notable artist. His performances have graced numerous stages across Africa and Europe, showcasing his versatility in musical genres, including Reggae, Afrobeat, Dancehall, and Pop Dancehall.
Beyond his musical accomplishments, Mr. Kamanzi's work with the Reggaenerators since 2021 has added a collaborative dimension to his career. His music carries a powerful message of upliftment, education, peace, and love, aligning with his personal motto: "Anywhere mi deh mi spread love."
As Free Style Friday prepares to host this illustrious artist, fans can anticipate an engaging and soulful session, blending Omusawo Tintah's charismatic hosting with the melodious tunes and inspiring story of Mr. Kamanzi. Tune in to Metro FM 90.8 this Friday for a musical experience that transcends borders and embraces the universal language of love through music.