Kireka A Chess Club Aims to Extend Their National Chess League Lead Against Civil Aviation Authority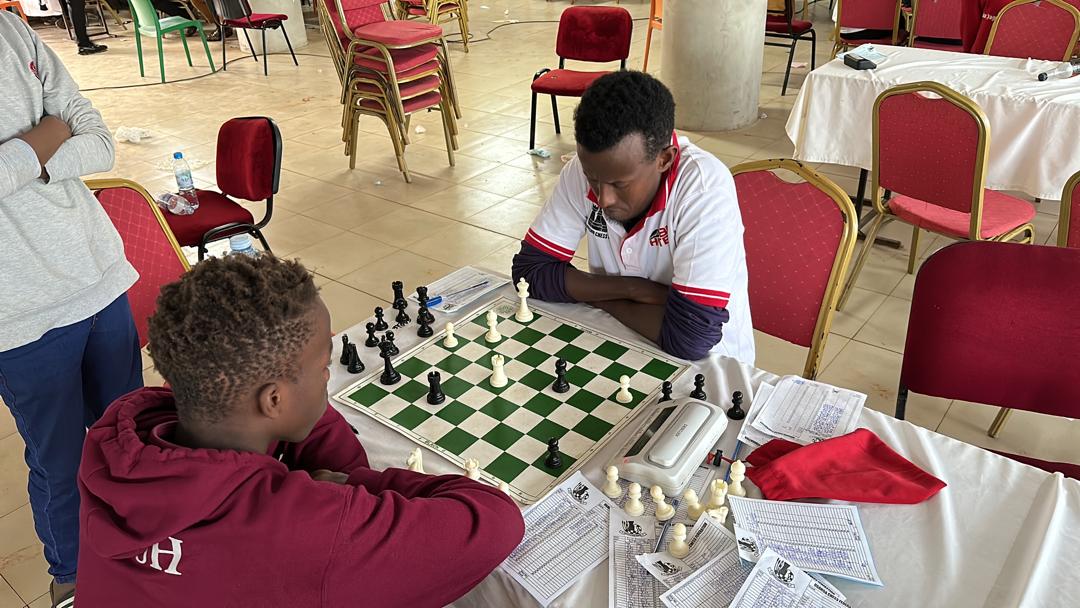 Kireka A Chess Club is poised to solidify their position at the summit of the National Chess League as they prepare to face Civil Aviation Authority (CAA) in the upcoming round 10 on Sunday.
Kireka A Chess Club embarked on a rollercoaster start to the season, with two draws in their initial four games. However, their subsequent victories have made them an indomitable force in the league.
Their remarkable journey to the top has seen them triumph over the defending champions, Kireka Panthers, and Mulago Kings, a former champion.
CAA has experienced two losses this season, but they have also achieved six victories, paralleling Kireka's record.
In another pivotal match of this round, second-placed Mulago Kings will square off against the sixth-placed Lighthouse Team Atoma.
Guided by FM Harold Wanyama, Mulago Kings are determined to remain in close pursuit of the league leaders, especially after their round eight defeat of 4.5-1.5 to Kireka A.
Lighthouse Team Atoma predominantly consists of young talents, providing Mulago Kings with an opportunity to consolidate their position in the standings.
Both teams have encountered two defeats this season, but Mulago Kings are level on points with the leaders (21) and are well-equipped to secure victory in this encounter.
Kireka Panthers, on the other hand, are gearing up to face Gambit in the tenth round. The Panthers aspire to revive their winning form after enduring a three-game winless streak.
At the bottom of the table, Great Thinkers Elite will confront SOM Katwe in their quest for the first win of the season. Great Thinkers have suffered six losses in their initial nine games.
In other selected matchups, Soroti Chess Club will engage with MUK Echelons, while SOM Katwe will challenge Jinja Knights.
Renowned Radio DJ "Omusawo Tintah" Jets In Tanzania For Royal Roots Reggae Festival – The Hoima Post –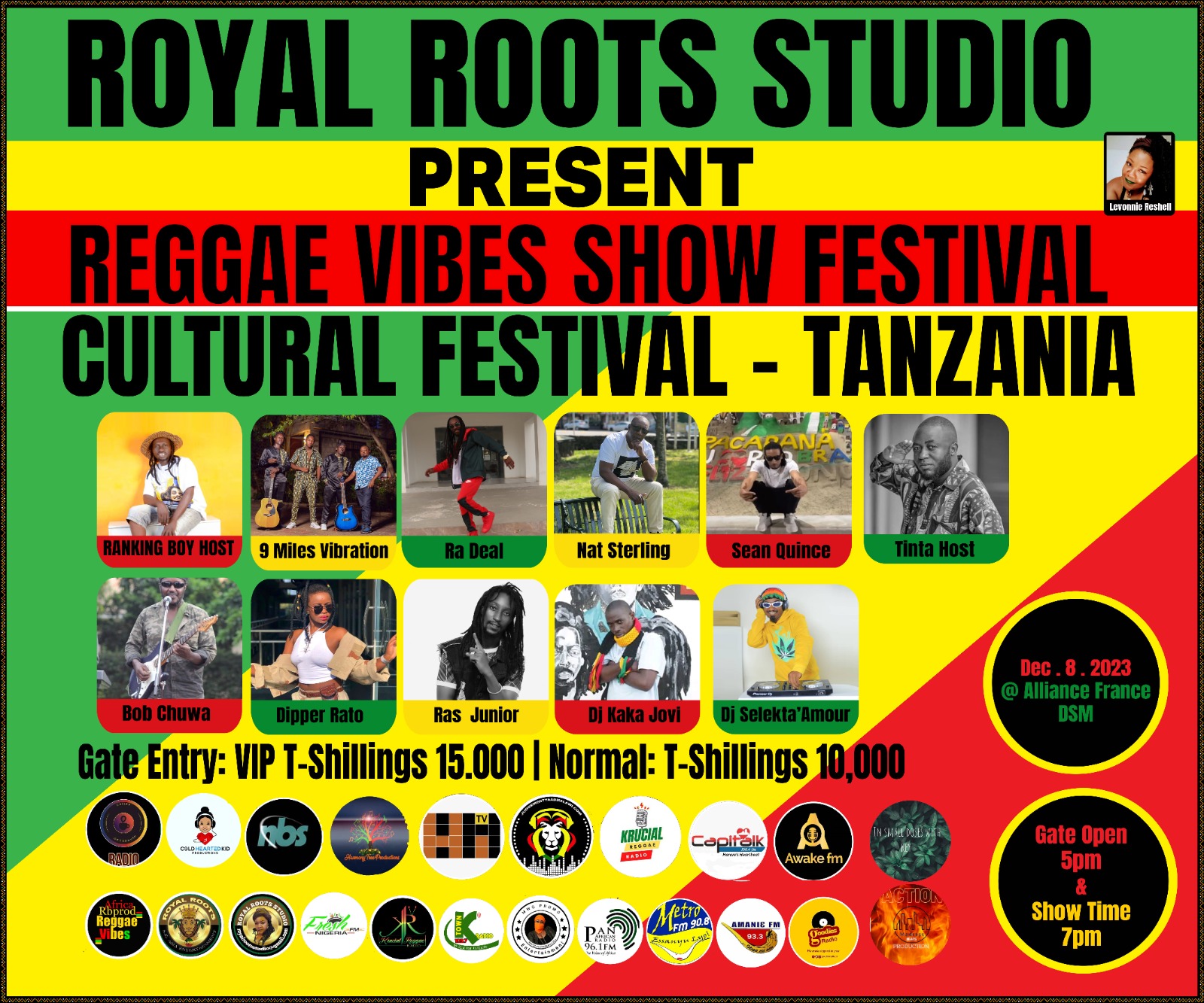 Dar es Salaam, Tanzania – In an exciting turn of events, the acclaimed radio DJ, Male Deogratius, popularly known as Omusawo Tintah, touched down in Tanzania on Thursday morning, gearing up for a momentous occasion—the Royal Roots Reggae Festival. The event promises to be a celebration of reggae culture, uniting fans from across the globe for a night of rhythmic beats and positive vibes.
Omusawo Tintah, a well-known figure in the music scene, is set to co-host the festival alongside Tanzanian sensation Ranking Boy. The dynamic duo aims to create an unforgettable experience for reggae enthusiasts, showcasing the rich heritage of roots reggae.
The Royal Roots Reggae Festival, scheduled to take place at Alliance Francaise Tanzania, has generated immense anticipation. The venue, known for its cultural significance, will provide an intimate setting for music lovers to immerse themselves in the sounds of reggae.
Halle Bailey Addresses Pregnancy Rumors and Expresses Gratitude to Real Supporters
International Flair: Jamaican Sensation Radeal to Headline Alongside Bob Chuwa, Dipper Rato, and Sean Quince
The festival's lineup boasts an impressive array of international artists, including the legendary Jamaican performer Radeal. Hailing from the reggae capital, Jamaica, Radeal is expected to bring his signature style and infectious energy to the Tanzanian stage.
Taylor Swift Opens Up About Romance with Travis Kelce in TIME Person of the Year Interview
Joining Radeal are other notable artists such as Bob Chuw, Dipper Rato, and Sean Quince, each contributing their unique talents to the festival. The diverse lineup ensures a fusion of reggae sub-genres, promising an eclectic and vibrant musical experience for attendees.
Paris Jackson Navigates TMZ Interview with Diplomacy: Refuses to Comment on Offset's Tattoo Tribute
Cultural Fusion at Alliance Francaise Tanzania
Alliance Francaise Tanzania, a hub for cultural exchange, is the ideal venue for the Royal Roots Reggae Festival. With its commitment to promoting the arts, the venue sets the stage for a night of unity and celebration. Attendees can expect a fusion of reggae rhythms and Tanzanian hospitality, creating an atmosphere that transcends borders.
As Omusawo Tintah and Ranking Boy prepare to take center stage, the Royal Roots Reggae Festival holds the promise of being a landmark event in Tanzania's cultural calendar. With international and local talents converging in a celebration of reggae's roots, the festival is set to leave a lasting impact on the hearts of music enthusiasts.
Ticket Information and Event Details
Tickets for the Royal Roots Reggae Festival are now available for purchase online and at select outlets. The festival will kick off at 7:00 PM on 8th dec , promising a night filled with pulsating beats and positive vibrations. Don't miss the chance to be part of this reggae extravaganza—get your tickets and join Omusawo Tintah  for a night to remember!