Kisaakye Ivan, Aspiring Presidential Candidate for Uganda 2026-2031, Shares His Journey and Vision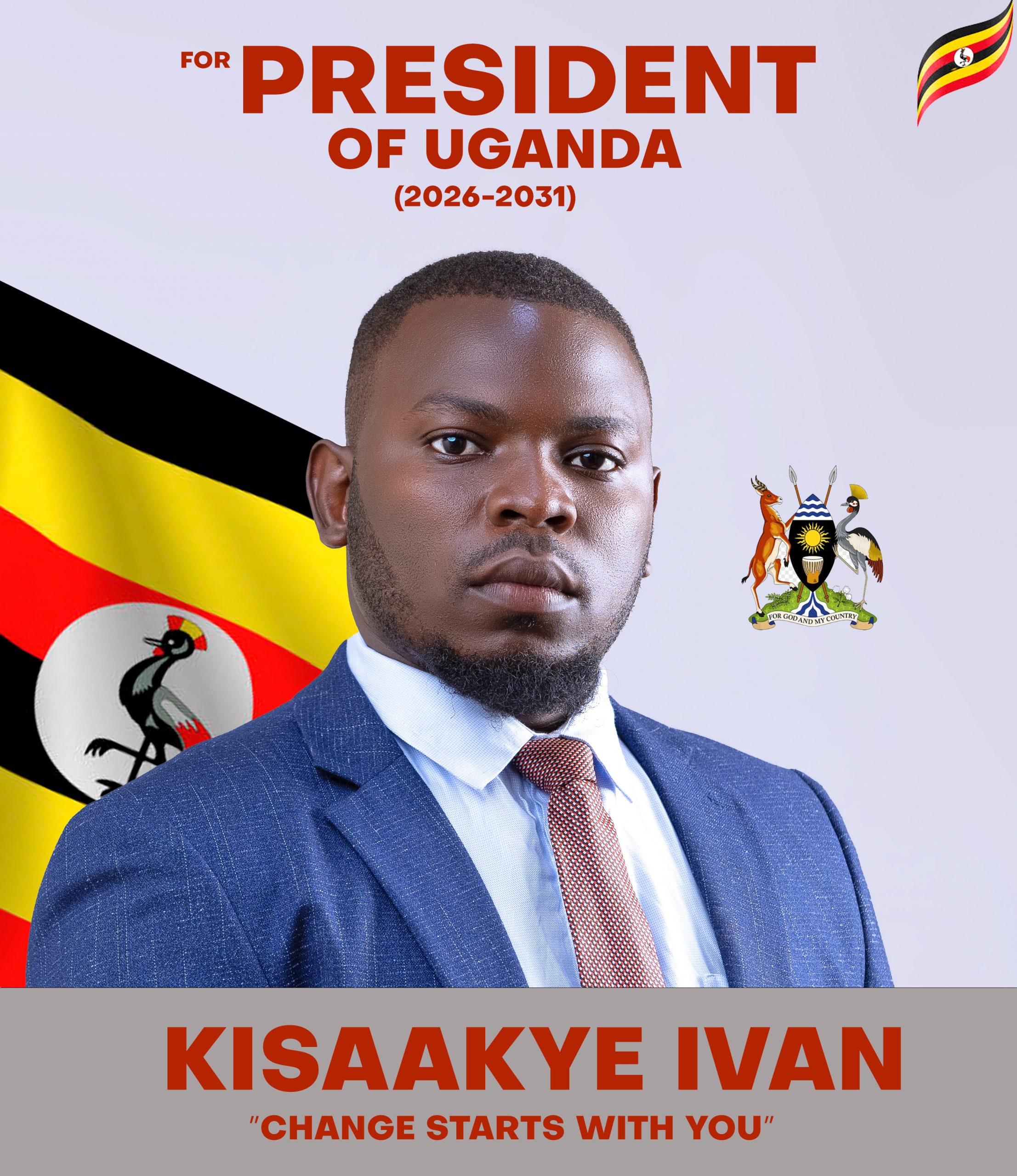 Kisaakye Ivan, an aspiring presidential candidate for Uganda's 2026-2031 term, is a man with a unique background and a wealth of experiences. Born in 1992 to the late Karim Magezi and Princess Harriet Musoke Nnajuko Magezi, Kisaakye is the fourth of ten children in his family. His life story is one marked by resilience and dedication to both education and public service.
His educational journey began at Makerere Yellow Nursery School, followed by Kazo Junior School for his primary education. Kisaakye then attended Kawala Parents School, where he successfully completed his Primary Leaving Examinations in 2006. During this time, he primarily resided with his late grandmother, Nalongo Kakulu Nantongo Mariam, as his mother bore numerous responsibilities, and he wanted to ease her burden.
As financial constraints and the complexity of his single-parent household presented challenges, Kisaakye temporarily paused his formal education to enter the workforce. Eventually, he resumed his studies through adult education, successfully earning his Uganda Certificate of Education in 2013.
Kisaakye's educational journey continued as he pursued his Senior Five studies at Kazo Secondary School and completed his Senior Six education as a private student, balancing his education with the demands of adult education. In 2015, he officially enrolled at Bussi Secondary School, where he successfully achieved his Uganda Advanced Certificate of Education.
Later, Kisaakye pursued a Bachelor's degree in Computer Science at Makerere University, demonstrating his commitment to academic achievement.
Beyond academics, Kisaakye developed a passion for music and immersed himself in the music industry by selling tapes and managing musicians. He also ventured into acting and had the privilege of participating in films produced by Jerry Stone Films, under the guidance of Mr. Osman Matovu Makubage.
His journey in the media industry began in 2010 when he joined Imo-Live TV, where he hosted a music-focused program called 'Street Selection.' Later, he transitioned to Top TV and Top Radio, hosting programs like 'Street Quiz,' 'Kulikayo Evening Drive,' 'The Top 20 Countdown,' and 'Saturday Night Jam.' Subsequently, he joined Salt Media, where he hosted 'Zibulaatudde Morning Drive' and 'Ghetto Stories' on Salt Radio and Salt TV, respectively.
In his personal life, Kisaakye is married to Brendah Naiga Kisaakye, and together they have a son named Kisaakye Ivan David.
Kisaakye's journey in the realm of politics commenced early in his life, with roles such as Food Prefect, Entertainment Prefect, and ultimately, Head Prefect during his school years. His passion for leadership, combined with his experiences, has culminated in his aspiration to lead Uganda as its President for the term spanning from 2026 to 2031.
Kisaakye's commitment to public service is driven by his dedication to addressing the challenges he has witnessed during his journey as a leader. His vision is to provide solutions and bring about positive transformations for the betterment of Uganda.
Renowned Radio DJ "Omusawo Tintah" Jets In Tanzania For Royal Roots Reggae Festival – The Hoima Post –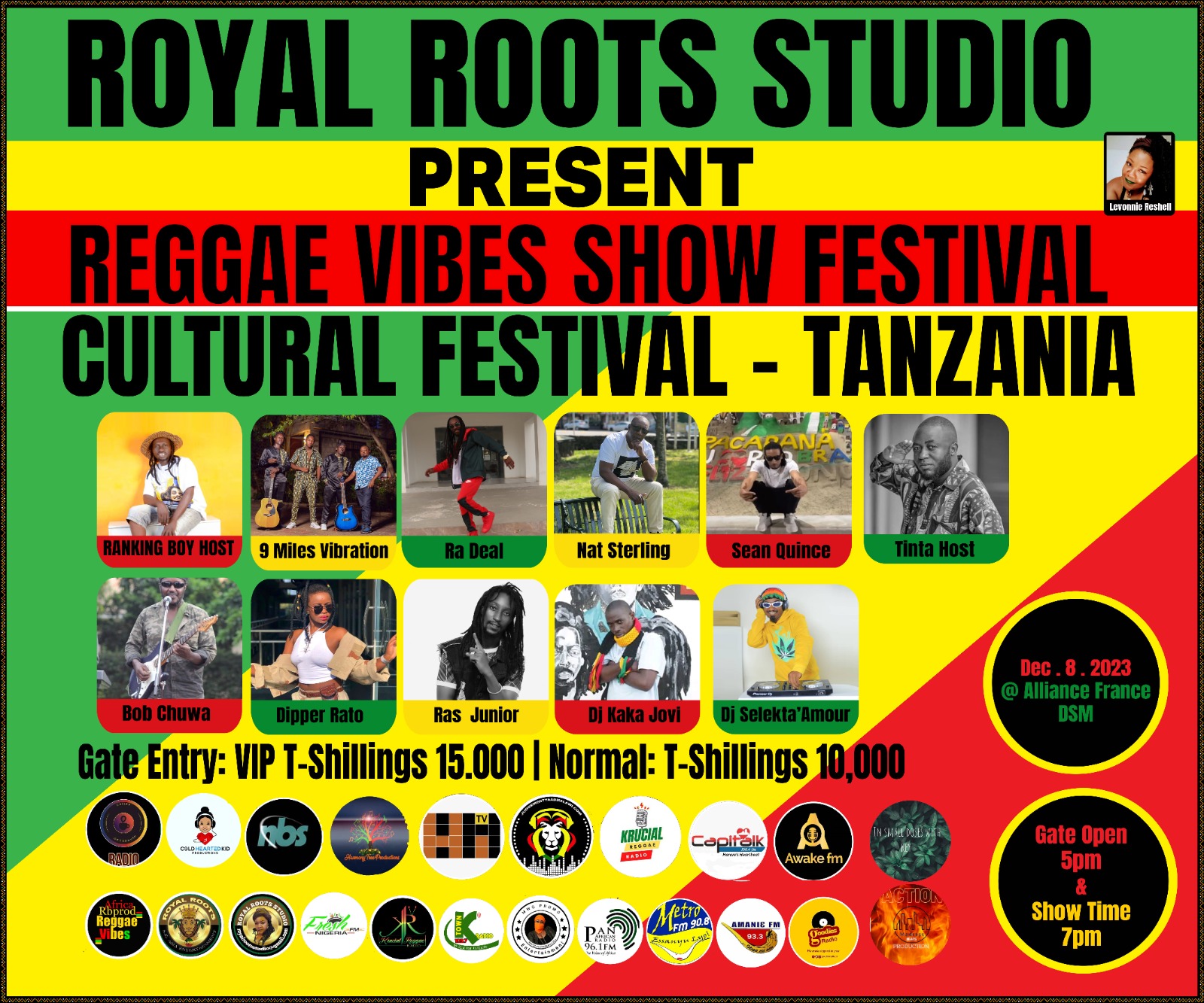 Dar es Salaam, Tanzania – In an exciting turn of events, the acclaimed radio DJ, Male Deogratius, popularly known as Omusawo Tintah, touched down in Tanzania on Thursday morning, gearing up for a momentous occasion—the Royal Roots Reggae Festival. The event promises to be a celebration of reggae culture, uniting fans from across the globe for a night of rhythmic beats and positive vibes.
Omusawo Tintah, a well-known figure in the music scene, is set to co-host the festival alongside Tanzanian sensation Ranking Boy. The dynamic duo aims to create an unforgettable experience for reggae enthusiasts, showcasing the rich heritage of roots reggae.
The Royal Roots Reggae Festival, scheduled to take place at Alliance Francaise Tanzania, has generated immense anticipation. The venue, known for its cultural significance, will provide an intimate setting for music lovers to immerse themselves in the sounds of reggae.
Halle Bailey Addresses Pregnancy Rumors and Expresses Gratitude to Real Supporters
International Flair: Jamaican Sensation Radeal to Headline Alongside Bob Chuwa, Dipper Rato, and Sean Quince
The festival's lineup boasts an impressive array of international artists, including the legendary Jamaican performer Radeal. Hailing from the reggae capital, Jamaica, Radeal is expected to bring his signature style and infectious energy to the Tanzanian stage.
Taylor Swift Opens Up About Romance with Travis Kelce in TIME Person of the Year Interview
Joining Radeal are other notable artists such as Bob Chuw, Dipper Rato, and Sean Quince, each contributing their unique talents to the festival. The diverse lineup ensures a fusion of reggae sub-genres, promising an eclectic and vibrant musical experience for attendees.
Paris Jackson Navigates TMZ Interview with Diplomacy: Refuses to Comment on Offset's Tattoo Tribute
Cultural Fusion at Alliance Francaise Tanzania
Alliance Francaise Tanzania, a hub for cultural exchange, is the ideal venue for the Royal Roots Reggae Festival. With its commitment to promoting the arts, the venue sets the stage for a night of unity and celebration. Attendees can expect a fusion of reggae rhythms and Tanzanian hospitality, creating an atmosphere that transcends borders.
As Omusawo Tintah and Ranking Boy prepare to take center stage, the Royal Roots Reggae Festival holds the promise of being a landmark event in Tanzania's cultural calendar. With international and local talents converging in a celebration of reggae's roots, the festival is set to leave a lasting impact on the hearts of music enthusiasts.
Ticket Information and Event Details
Tickets for the Royal Roots Reggae Festival are now available for purchase online and at select outlets. The festival will kick off at 7:00 PM on 8th dec , promising a night filled with pulsating beats and positive vibrations. Don't miss the chance to be part of this reggae extravaganza—get your tickets and join Omusawo Tintah  for a night to remember!