Lady Doves and UCU Lady Cardinals Open 2023/24 Season with Goalless Draw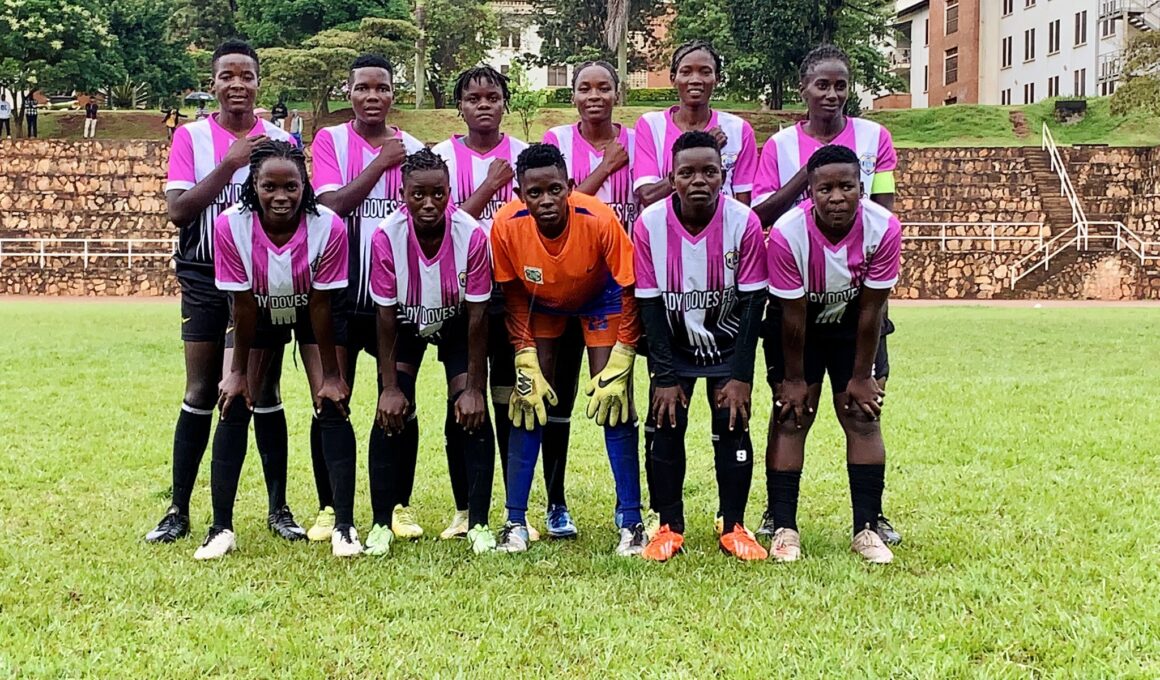 In the opening match of the 2023/24 season at UCU Sports Ground in Mukono on Saturday morning, Lady Doves, the 2020/21 league champions, and UCU Lady Cardinals played to a goalless draw.
This match marked the third consecutive time that these two teams have shared the spoils in league games. In the previous season, they drew 1-1 and 2-2 in Masindi and Mukono, respectively.
Coaches' Reactions: Lady Doves' head coach, Jessy Lokoki, commented, "We secured at least one point away from home. UCU is a strong team, and we approached the match tactically to ensure we didn't lose the opening game of the league. We will review our mistakes and aim to win the upcoming games."
On the other hand, UCU Lady Cardinals' head coach, Godfrey Magoba, said, "We dropped two crucial points at home. It's clear that we miss our former strikers, Ashiat Naluggwa and Sharon Nadunga. However, we understand they are no longer with us, and we will work on our striking line to make the most of every opportunity in the upcoming matches and collect maximum points."
Other Results and Fixtures: Last season, the opening game featured She Makerere and She Corporate FC, who shared the spoils in a 1-1 draw in Makerere.
In the next round of games, UCU Lady Cardinals will face a visit to Kawempe Muslim Ladies FC, while Lady Doves will host Asubo Ladies FC on October 22, 2023.
The action continues in the FUFA Women Super League with four matches scheduled for tomorrow.
Match Day One Results and Fixtures:
Saturday, October 14th:
UCU Lady Cardinals FC 0-0 Lady Doves FC – UCU Sports Grounds, Mukono.
Sunday, October 15th:
Kampala Queens FC VS Uganda Martyrs Lubaga WFC – MTN-Omondi Stadium, Lugogo.
Wakiso Hill WFC VS She Makerere FC – St Mary's Stadium, Kitende.
Asubo Gafford Ladies FC VS She Maroons FC – Kampala Quality Ground.
Rines SS WFC VS Kawempe Muslim Ladies FC – Kabaka Kyabagu, Wakiso.
Renowned Radio DJ "Omusawo Tintah" Jets In Tanzania For Royal Roots Reggae Festival – The Hoima Post –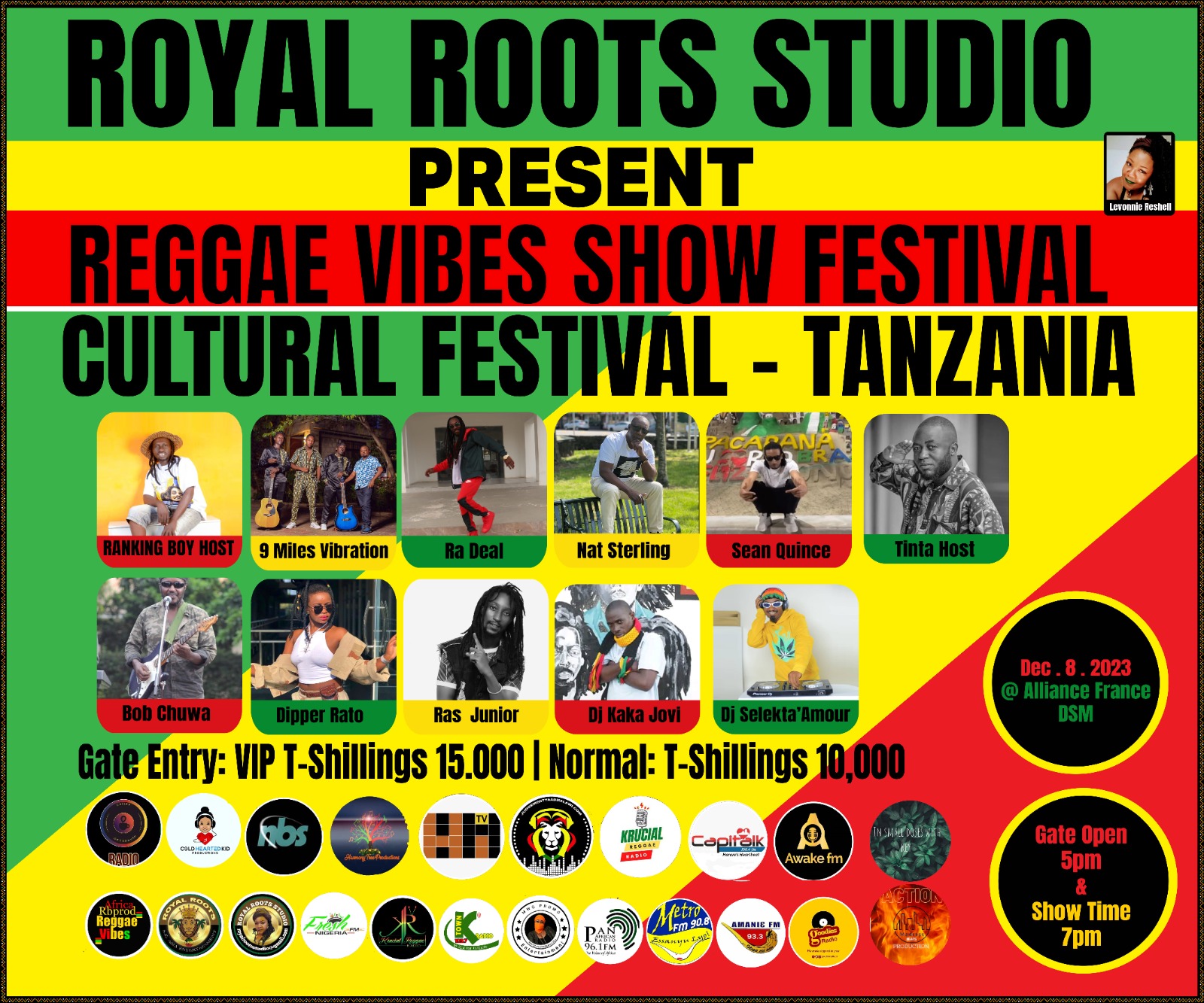 Dar es Salaam, Tanzania – In an exciting turn of events, the acclaimed radio DJ, Male Deogratius, popularly known as Omusawo Tintah, touched down in Tanzania on Thursday morning, gearing up for a momentous occasion—the Royal Roots Reggae Festival. The event promises to be a celebration of reggae culture, uniting fans from across the globe for a night of rhythmic beats and positive vibes.
Omusawo Tintah, a well-known figure in the music scene, is set to co-host the festival alongside Tanzanian sensation Ranking Boy. The dynamic duo aims to create an unforgettable experience for reggae enthusiasts, showcasing the rich heritage of roots reggae.
The Royal Roots Reggae Festival, scheduled to take place at Alliance Francaise Tanzania, has generated immense anticipation. The venue, known for its cultural significance, will provide an intimate setting for music lovers to immerse themselves in the sounds of reggae.
Halle Bailey Addresses Pregnancy Rumors and Expresses Gratitude to Real Supporters
International Flair: Jamaican Sensation Radeal to Headline Alongside Bob Chuwa, Dipper Rato, and Sean Quince
The festival's lineup boasts an impressive array of international artists, including the legendary Jamaican performer Radeal. Hailing from the reggae capital, Jamaica, Radeal is expected to bring his signature style and infectious energy to the Tanzanian stage.
Taylor Swift Opens Up About Romance with Travis Kelce in TIME Person of the Year Interview
Joining Radeal are other notable artists such as Bob Chuw, Dipper Rato, and Sean Quince, each contributing their unique talents to the festival. The diverse lineup ensures a fusion of reggae sub-genres, promising an eclectic and vibrant musical experience for attendees.
Paris Jackson Navigates TMZ Interview with Diplomacy: Refuses to Comment on Offset's Tattoo Tribute
Cultural Fusion at Alliance Francaise Tanzania
Alliance Francaise Tanzania, a hub for cultural exchange, is the ideal venue for the Royal Roots Reggae Festival. With its commitment to promoting the arts, the venue sets the stage for a night of unity and celebration. Attendees can expect a fusion of reggae rhythms and Tanzanian hospitality, creating an atmosphere that transcends borders.
As Omusawo Tintah and Ranking Boy prepare to take center stage, the Royal Roots Reggae Festival holds the promise of being a landmark event in Tanzania's cultural calendar. With international and local talents converging in a celebration of reggae's roots, the festival is set to leave a lasting impact on the hearts of music enthusiasts.
Ticket Information and Event Details
Tickets for the Royal Roots Reggae Festival are now available for purchase online and at select outlets. The festival will kick off at 7:00 PM on 8th dec , promising a night filled with pulsating beats and positive vibrations. Don't miss the chance to be part of this reggae extravaganza—get your tickets and join Omusawo Tintah  for a night to remember!