Tragic Death in Lyantonde: Family Seeks Ugx2bn Compensation from UMEME After 10-Year-Old's Fatal Encounter with Abandoned Electric Wires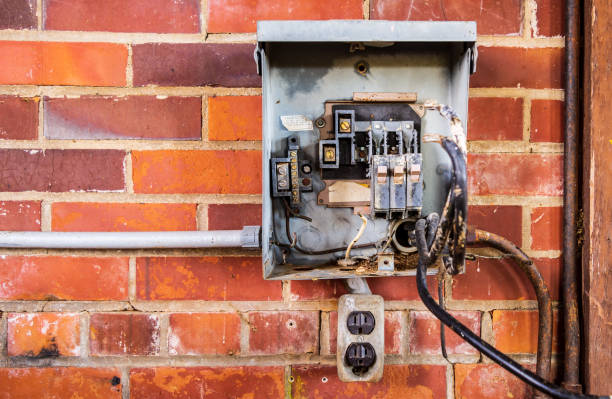 Gumisiriza Moses Abdallah and Babirye Dorothy, both residents of Buyaga cell in Mpumude Sub-county, Lyantonde district, are in deep grief over the loss of their 10-year-old son, Davis Nyesiga. The heartbreaking incident occurred on October 8, 2023 when loose electricity wires, allegedly left hanging by unidentified UMEME staff, claimed their child's life.
According to the grieving parents, the fatal incident transpired after a UMEME employee left the wires dangling from a pole within the compound of Kabura Farmers Cooperative, an act of negligence that the bereaved family cannot accept. In their pursuit of justice, they have demanded a compensation of Ugx2 billion from UMEME.
Efforts to contact the administrators of Kabura Cooperative SAACO, where the incident unfolded, proved futile, as the chairman's phone calls went unanswered.
Represented by their legal counsel at UMERU & Company Advocates, the parents, in a letter dated October 10, 2023, contend that if UMEME staff had responsibly collected these wires, this tragic incident could have been prevented.
Hon. Enos Asiimwe Kinywamacunda, Kabula County legislator, expressed his intention to bring this matter to the attention of the Minister of Energy and Minerals, although the minister was abroad. He assured the aggrieved family that he would persistently pursue justice.
Namara Generous Kabarongo, a staunch advocate for the Nyesiga family's cause, highlighted the broader implications of UMEME's negligence, noting other instances where lives were lost due to similar incidents, such as the case of a young citizen in Rwamabara Village.
Kabarongo expressed her dismay at UMEME's initial compensation offer of Ugx1.5 million, which she deemed inadequate given the severity of the situation. She revealed that the family had rejected this offer through their lawyers and insisted on justice, demanding compensation of Ugx2 billion.
Furthermore, the family has reported receiving threats from individuals claiming to be affiliated with UMEME, attempting to coerce them into withdrawing the case. The family remains resolute in seeking justice for their child, rather than settling for a meager sum.
Namara Generous Kabarongo, well-known for her philanthropic efforts and advocacy work in Lyantonde district, has been dedicated to helping the needy, women, widows, and youth secure employment opportunities abroad to improve their living standards. She has made substantial contributions to schools and churches in the region, including Kiyinda Church of Uganda Primary School, Buyaga Primary School (where Davis was a student), St John's Kaliiro Secondary School, and Buyaga Health Center, among others.
The Office of the RDC (Resident District Commissioner) expressed its condolences to the Nyesiga family and emphasized the need for justice and preventive measures. Investigations are ongoing, and collaboration between the RDC, UMEME, and the family is expected to shed light on the circumstances surrounding the tragic incident.
Jeremy Namanya, the Deputy RDC of Lyantonde district, urged the public to exercise caution, especially during the rainy season, by inspecting electrical connections and reporting any damage to qualified electricians.
Asiimwe Edward Ssanana, Councilor of Buyaga Parish, revealed that residents in the area now live in fear following the tragic incident. He criticized UMEME for its lack of response to multiple calls from leaders about electricity emergencies and called on the government to take strong action against such "reckless" agencies.
UMEME, through its spokesperson Peter Kaujju, extended condolences to the grieving family and assured them that the matter is under investigation. Should the investigation reveal UMEME's fault, the company pledged to take appropriate action to address the situation.
Police Officer Wounded in Shootout as Stolen Vehicle from Kenya Intercepted in Lira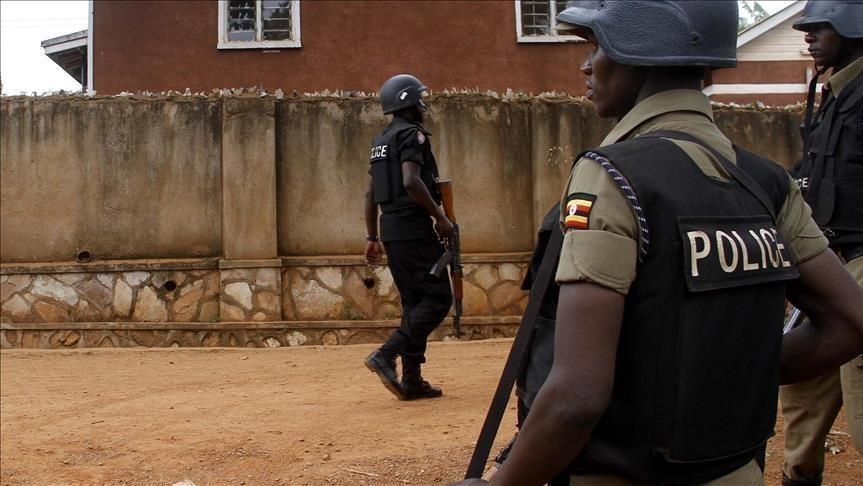 In a dramatic incident, a police officer from Lira Central Police Station sustained a gunshot wound in the stomach during a confrontation when law enforcement intercepted a Toyota Land Cruiser with registration number KDH 790K, suspected to be stolen from Kenya.
The altercation resulted in injuries to Tony Ebong and three others, identified as George Otyato from Awendo in Migori County, Kenya, Hussein Akako from Tororo-Malaba, and Paul Omara from Oyugisi Homa Bay County, Kenya.
The apprehended vehicle is currently impounded at Lira Central Police Station, and efforts are underway to locate a suspect who is believed to have escaped during the incident.
All injured individuals are receiving medical attention at Lira Regional Referral Hospital. The nature of their involvement in the alleged raid remains unclear.
A combined team of regular police and Flying Squad operatives established a checkpoint at Adwali cell, Boroboro ward, in Lira City East Division after receiving information about a suspected stolen vehicle from Kenya. The case was documented under Reference Number OB 24/9/11/2023 at Karuri Police Station, indicating that the vehicle was being driven into Uganda through the Busia border.
According to reports, the suspects attempted to mislead authorities by changing the vehicle's number plates to UBE 665K while in Dokolo district.
Patrick Jimmy Okema, the North Kyoga Police Spokesperson, confirmed that the vehicle's movements through Tororo, Mbale, Soroti, and Lira were tracked using a monitoring system. The ongoing investigation aims to unravel the circumstances surrounding the stolen vehicle and the individuals involved in the incident.