UPDF Soldier Arrested with $40,000 Counterfeit Dollars in Kampala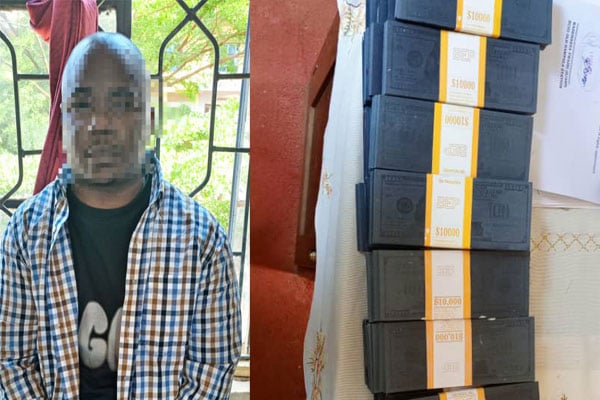 The Old Kampala Police have arrested a 36-year-old Uganda Peoples Defense Force (UPDF) soldier, Kenneth Nkurunungi, who was found in possession of $40,000 in counterfeit US dollars.
The arrest took place at Namayiba Bus Terminal, Zone One, in Kampala Central District on October 12, 2023, as confirmed by a police press release dated October 13, 2023.
According to ASP Luke Owoyesigyire, Deputy Kampala Metropolitan Police spokesperson, the operation was conducted based on actionable intelligence. Nkurunungi, a resident of Buyanja Sub-county in Rukungiri district, had a small box containing counterfeit black dollars.
Investigations revealed that the counterfeit currency was intended to be transported to Juba through the Classic Bus. Musa Adam, a resident of Juba, contacted Nkurunungi on October 12, 2023, instructing him to meet an unidentified individual in town to receive the package.
The exchange took place near Total Katwe, where Nkurunungi received the sealed box. He then proceeded to Namayiba Bus Terminal, where he handed it over to Harriet, a staff member of Classic Bus, who acknowledged receiving the package.
However, Classic Bus officials left the package behind, prompting Kenneth to be called back to retrieve it. Police officers intervened and arrested Nkurunungi. A subsequent inspection confirmed that the money in the box was counterfeit black dollars, totaling USD 40,000.
Nkurunungi officially retired from the General Headquarters in Bombo in 2008. He currently serves as a military trainer in Juba, South Sudan, and had returned to Uganda for a vacation on August 19, 2023, with plans to return to Juba on September 19, 2023, but extended his stay.
The police have stated that ongoing investigations will provide further details on the case.
Police Officer Wounded in Shootout as Stolen Vehicle from Kenya Intercepted in Lira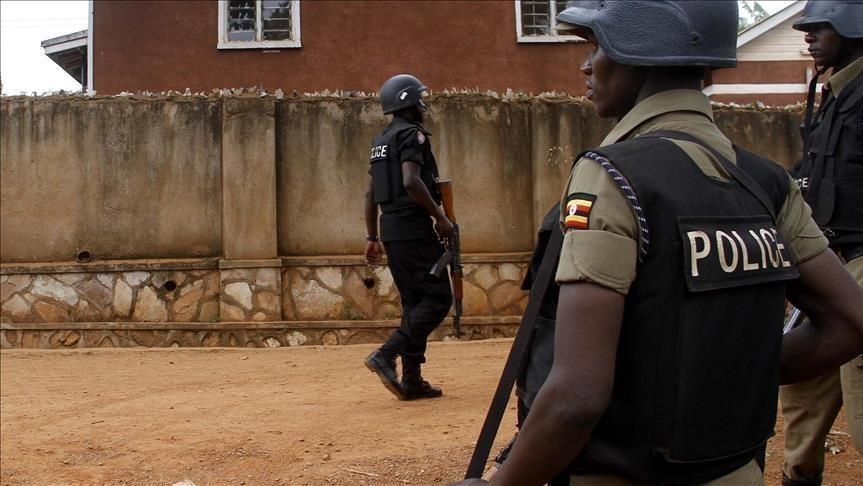 In a dramatic incident, a police officer from Lira Central Police Station sustained a gunshot wound in the stomach during a confrontation when law enforcement intercepted a Toyota Land Cruiser with registration number KDH 790K, suspected to be stolen from Kenya.
The altercation resulted in injuries to Tony Ebong and three others, identified as George Otyato from Awendo in Migori County, Kenya, Hussein Akako from Tororo-Malaba, and Paul Omara from Oyugisi Homa Bay County, Kenya.
The apprehended vehicle is currently impounded at Lira Central Police Station, and efforts are underway to locate a suspect who is believed to have escaped during the incident.
All injured individuals are receiving medical attention at Lira Regional Referral Hospital. The nature of their involvement in the alleged raid remains unclear.
A combined team of regular police and Flying Squad operatives established a checkpoint at Adwali cell, Boroboro ward, in Lira City East Division after receiving information about a suspected stolen vehicle from Kenya. The case was documented under Reference Number OB 24/9/11/2023 at Karuri Police Station, indicating that the vehicle was being driven into Uganda through the Busia border.
According to reports, the suspects attempted to mislead authorities by changing the vehicle's number plates to UBE 665K while in Dokolo district.
Patrick Jimmy Okema, the North Kyoga Police Spokesperson, confirmed that the vehicle's movements through Tororo, Mbale, Soroti, and Lira were tracked using a monitoring system. The ongoing investigation aims to unravel the circumstances surrounding the stolen vehicle and the individuals involved in the incident.