VIDEO : 2 Chainz Announces Release of Highly-Anticipated "ColleGrove 2" Album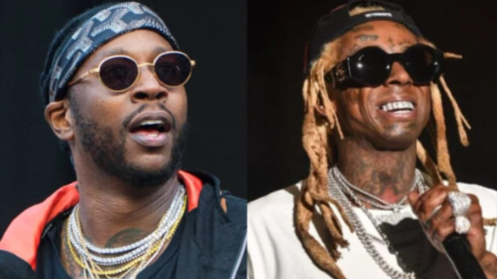 2 Chainz has delivered exciting news for his fans, revealing that the much-anticipated follow-up to his and Lil Wayne's 2016 album, "ColleGrove," is set to drop by the end of this year. The announcement came during a closed set filming session, with the College Park, Georgia native confirming that "ColleGrove 2" will be released in November.
In his statement, 2 Chainz expressed the significance of this release, stating, "Me and Wayne's album drops next month. This is a full circle moment."
2 Chainz also reminisced about Lil Wayne's iconic appearance on his 2007 Playaz Circle hit, "Duffle Bag Boy," highlighting the deep-rooted relationship that led to their fruitful collaboration. He noted, "It was built on a relationship. Wayne at the time was the hottest artist in the world. He could've charged me eight million, but he didn't."
Throughout the year, there have been numerous hints and updates regarding the impending release of "ColleGrove 2." Last month, 2 Chainz assured fans in an interview with The Source that the project would drop before the year's end, sharing that they had already shot two music videos and were in the final stages of mastering the tracks. He expressed his eagerness to share their hard work, stating, "I'm anxious at this point, to try to get it to the fans' ears. Hear some of the hard work, and the blood sweat and tears that me and my brother put into this project."
The excitement surrounding the album intensified in August when Lil Wayne, 2 Chainz, and Usher were spotted collaborating, sparking speculation about a potential new project. A video on social media showed the trio in what appeared to be a music video shoot, with the caption "COLLEGROVE 2," hinting at a connection to Wayne and Chainz's upcoming collaborative album.
In March, DJ Toomp also confirmed his involvement in "ColleGrove 2," mentioning his production work with 2 Chainz, Lil Wayne, and Benny The Butcher. He described the track as incorporating a compelling R&B sample, enhanced with intricate drum patterns and additional pianos.
"ColleGrove" was initially released in March 2016, and the duo has been teasing a sequel for quite some time. 2 Chainz initially promised that "ColleGrove 2" would arrive in 2020, leaving fans eagerly awaiting its eventual release.
Omusawo Tintah To Host Renowned Swiss Artist Mr. Kamanzi on Metro fm 90.8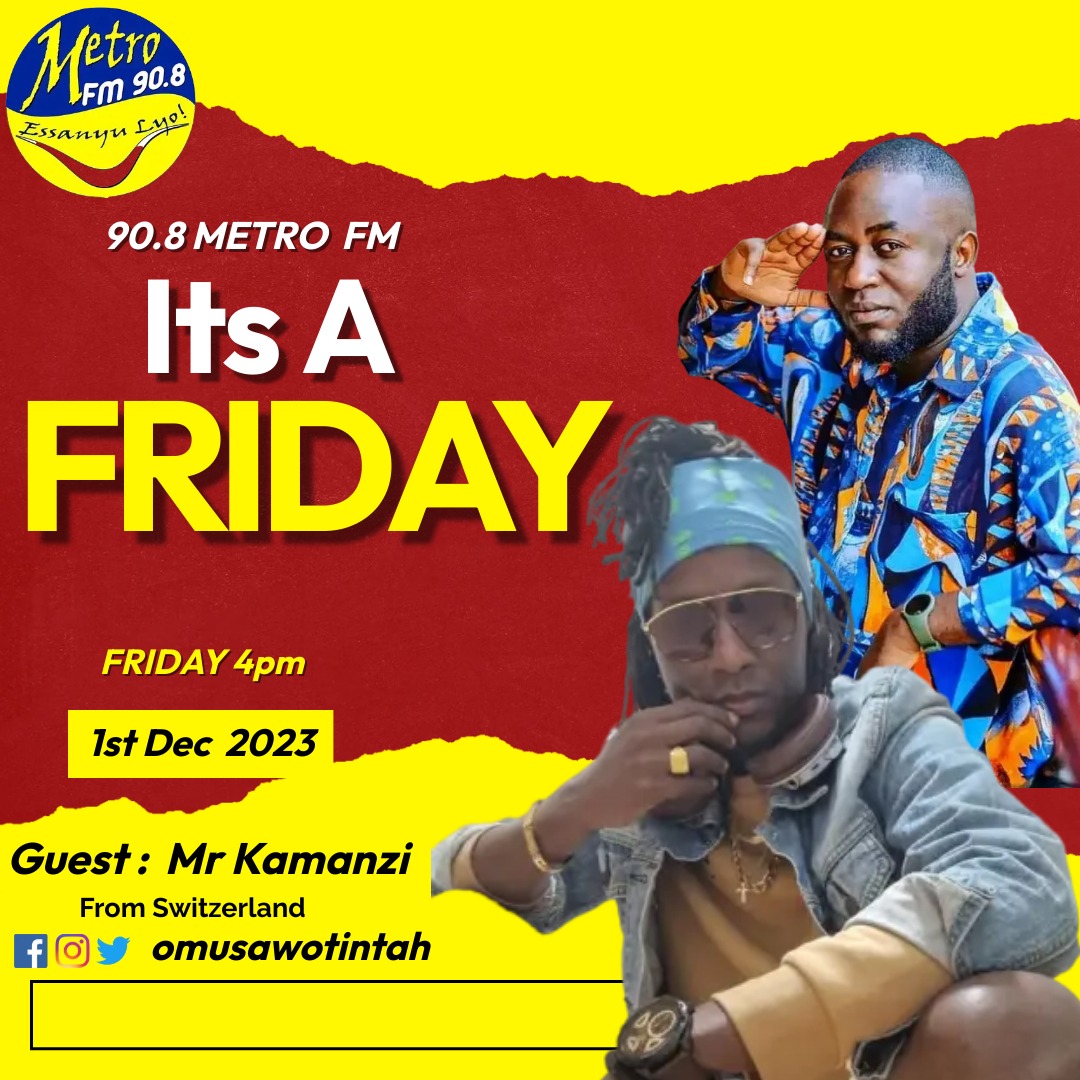 Metro FM 90.8's celebrated radio presenter and media activist, Omusawo Tintah, is gearing up to host the sensational Switzerland-based singer, Mr. Kamanzi, this Friday on his renowned radio show, Free Style Friday, running from 4 pm to 7 pm.
Omusawo Tintah's Free Style Friday has become a staple for music enthusiasts, featuring top-notch music and hosting internationally acclaimed artists. The show's popularity has soared, making it one of Uganda's most loved and trending radio programs.
Mr. Kamanzi, who is set to be the special guest on this week's episode, brings a wealth of musical talent and a captivating story to share. His journey in the world of music began at the age of 12, fueled by a deep passion for the art form. One of his childhood dreams was to perform on the grand stage, a dream that materialized in 1995 and marked the commencement of his music career.
Known for his distinctive vocal style, often referred to as "the husky voice of Africa," Mr. Kamanzi migrated to Switzerland a few years later. In 2008, he had the privilege of sharing the stage with T.o.k and Sean Paul in Dar es Salaam, Tanzania, a significant milestone in his musical journey.
With two published albums, namely "Unite" and "Today and Tomorrow," Mr. Kamanzi has made waves in the music industry. His track "Show Dem the Sign" received extensive airplay on local radio stations, solidifying his position as a notable artist. His performances have graced numerous stages across Africa and Europe, showcasing his versatility in musical genres, including Reggae, Afrobeat, Dancehall, and Pop Dancehall.
Beyond his musical accomplishments, Mr. Kamanzi's work with the Reggaenerators since 2021 has added a collaborative dimension to his career. His music carries a powerful message of upliftment, education, peace, and love, aligning with his personal motto: "Anywhere mi deh mi spread love."
As Free Style Friday prepares to host this illustrious artist, fans can anticipate an engaging and soulful session, blending Omusawo Tintah's charismatic hosting with the melodious tunes and inspiring story of Mr. Kamanzi. Tune in to Metro FM 90.8 this Friday for a musical experience that transcends borders and embraces the universal language of love through music.