VIDEO: Celebrity Psychic Analyzes Changes in Bianca Censori's Demeanor After Marrying Kanye West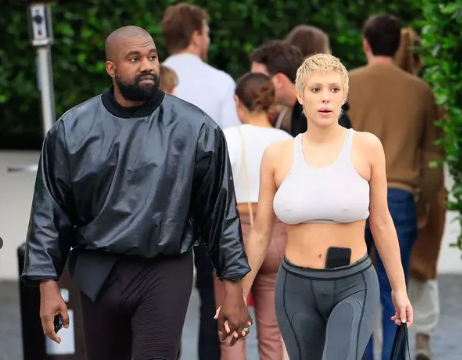 Bianca Censori, Kanye West's new wife, has apparently undergone a noticeable transformation since her marriage to the eccentric artist, according to insights from a celebrity psychic. Inbaal Honigman, a renowned psychic and body language expert, shared her observations with The Mirror, highlighting the shift in Censori's disposition.
Honigman asserted that prior to her marriage to Kanye West in December 2022, Censori appeared "secure and happy." However, her demeanor has since evolved into one that appears "tense and cautious." This transformation has caught the attention of the public, given that the marriage took place just weeks after Kanye's divorce from Kim Kardashian was finalized.
In photos taken before she met Kanye West, Censori is depicted with long, brunette hair and more conservative attire than what she has been criticized for wearing in Italy. These images portray her as a confident, self-assured individual, who is comfortable with herself and exudes an air of self-assuredness.
Honigman elaborated, stating, "In pre-Kanye photos, we see Bianca standing tall to her full height, back straight, neck long, and shoulders square. All those little elements gave her the image of a lady in charge of her own life, a decision maker. A frequent displayer of cleavage, the Australian architect gave the impression of being proud of her body and proud of who she is. Recent photos of Bianca with her new husband show a very different lady. Often we now see her with her head slightly lowered, appearing cautious. Her neck bent forward a bit, and her shoulders raised, which shows tension."
The psychic further noted that Censori's eyes in recent photos seemed to reflect self-doubt, and her facial expressions conveyed a sense of tentativeness. These changes, according to Honigman, are indicative of stress and anxiety.
Additionally, Honigman drew attention to specific snapshots of Censori holding a pillow, where her body language and posture were particularly telling. She explained, "Instead of holding the cushion lightly, she clutches her fists in front of it in a tense, literally white-knuckle display. This shows that she's anxious in that situation, and the frequency with which we now observe those signs would suggest that she is experiencing persistent anxiety due to living under stressful circumstances."
In fairness, Censori's rapid transition from being a relatively unknown model to marrying one of the world's most famous rappers, particularly one with strong ties to the Kardashian family, has thrust her into the spotlight and the relentless scrutiny of the paparazzi. It is possible that she is still adjusting to the challenges and pressures associated with such a high level of celebrity.
Omusawo Tintah To Host Renowned Swiss Artist Mr. Kamanzi on Metro fm 90.8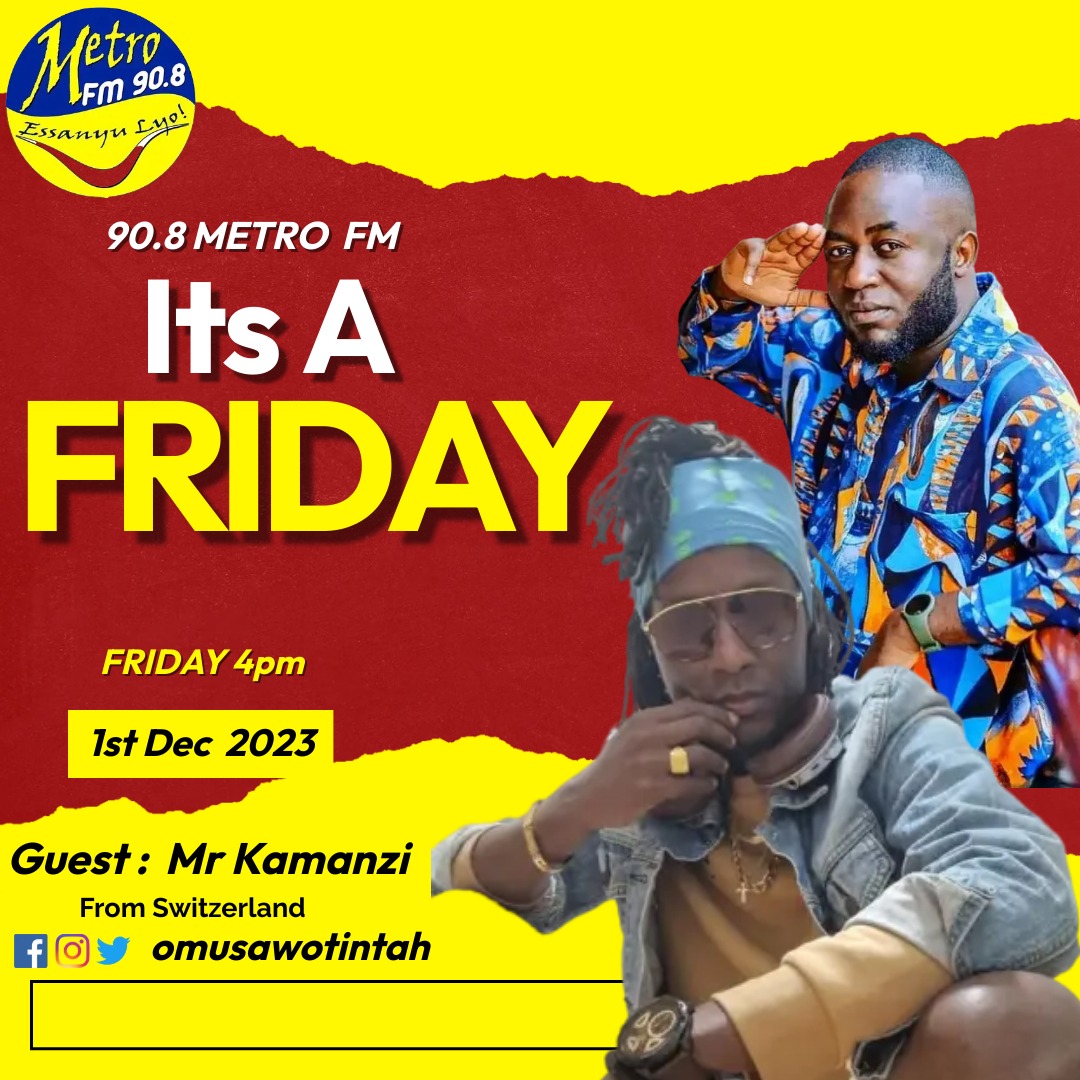 Metro FM 90.8's celebrated radio presenter and media activist, Omusawo Tintah, is gearing up to host the sensational Switzerland-based singer, Mr. Kamanzi, this Friday on his renowned radio show, Free Style Friday, running from 4 pm to 7 pm.
Omusawo Tintah's Free Style Friday has become a staple for music enthusiasts, featuring top-notch music and hosting internationally acclaimed artists. The show's popularity has soared, making it one of Uganda's most loved and trending radio programs.
Mr. Kamanzi, who is set to be the special guest on this week's episode, brings a wealth of musical talent and a captivating story to share. His journey in the world of music began at the age of 12, fueled by a deep passion for the art form. One of his childhood dreams was to perform on the grand stage, a dream that materialized in 1995 and marked the commencement of his music career.
Known for his distinctive vocal style, often referred to as "the husky voice of Africa," Mr. Kamanzi migrated to Switzerland a few years later. In 2008, he had the privilege of sharing the stage with T.o.k and Sean Paul in Dar es Salaam, Tanzania, a significant milestone in his musical journey.
With two published albums, namely "Unite" and "Today and Tomorrow," Mr. Kamanzi has made waves in the music industry. His track "Show Dem the Sign" received extensive airplay on local radio stations, solidifying his position as a notable artist. His performances have graced numerous stages across Africa and Europe, showcasing his versatility in musical genres, including Reggae, Afrobeat, Dancehall, and Pop Dancehall.
Beyond his musical accomplishments, Mr. Kamanzi's work with the Reggaenerators since 2021 has added a collaborative dimension to his career. His music carries a powerful message of upliftment, education, peace, and love, aligning with his personal motto: "Anywhere mi deh mi spread love."
As Free Style Friday prepares to host this illustrious artist, fans can anticipate an engaging and soulful session, blending Omusawo Tintah's charismatic hosting with the melodious tunes and inspiring story of Mr. Kamanzi. Tune in to Metro FM 90.8 this Friday for a musical experience that transcends borders and embraces the universal language of love through music.