VIDEO : Drake Loses $850K as Logan Paul Secures Controversial Victory over Dillon Danis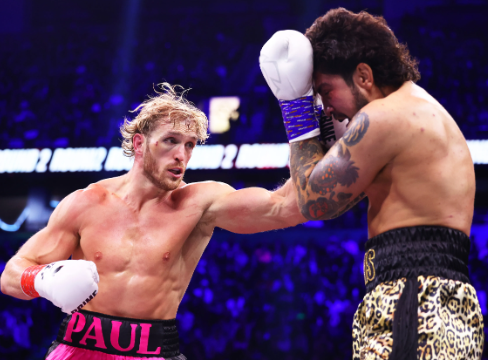 In a surprising turn of events, Drake found himself $850,000 lighter in the wallet, thanks to Logan Paul's controversial victory over Dillon Danis in a high-stakes six-round fight held in Manchester. The music sensation had placed a substantial wager on Paul to claim victory over Danis via knockout.
However, the fight concluded in a rather unconventional manner via disqualification, rendering Drake's bet ultimately unsuccessful. Had Paul managed to knock out Danis, the musician would have walked away with a hefty $1.35 million.
Throughout the bout, Paul displayed dominance from the opening bell, and, had it not been for Danis's actions in the final round, a majority decision win would have been a likely outcome. In the waning moments of the final round, Danis executed a successful guillotine choke on Paul, resulting in an all-out brawl. With security personnel swarming the ring, the fight was officially declared in Paul's favor by means of disqualification. Danis's actions were consistent with a promise he had made earlier in the week during a media workout session, where he boldly stated, "I'm going to choke him out. Who's going to stop me?"
In the post-fight interview, Paul had little praise for his opponent. He remarked, "Dillon Danis truly is a coward. I forgave Dillon before this fight started. It was the only way to approach this fight without emotion. But he was calling himself a real fighter? Conor McGregor, you see that?" Paul also redirected his focus to his current vocation, hinting at a potential career in WWE, saying, "This is a hobby for me. My true passion, I'm a WWE superstar. I'm an American boy, and I want that U.S. title. Rey Mysterio, I already beat you once, and I'm coming for that U.S. championship."
Dillon Danis, opting to remain silent with the media post-fight, shared his response on social media the following morning. He critiqued Paul's performance, stating, "A Jiu Jitsu guy with no boxing camp or coach made his debut, never wobbled, never dropped, had no standing 8 count, and rocked you multiple times. If I were Nina, I'd call off the wedding. You achieved nothing in your own sport, MMA next," Danis wrote in reply to a tweet from Paul. Additionally, Danis posted a clip from the movie Raging Bull, where a bloodied Jake LaMotta taunts Sugar Ray Robinson for failing to knock him down during their fight.
Omusawo Tintah To Host Renowned Swiss Artist Mr. Kamanzi on Metro fm 90.8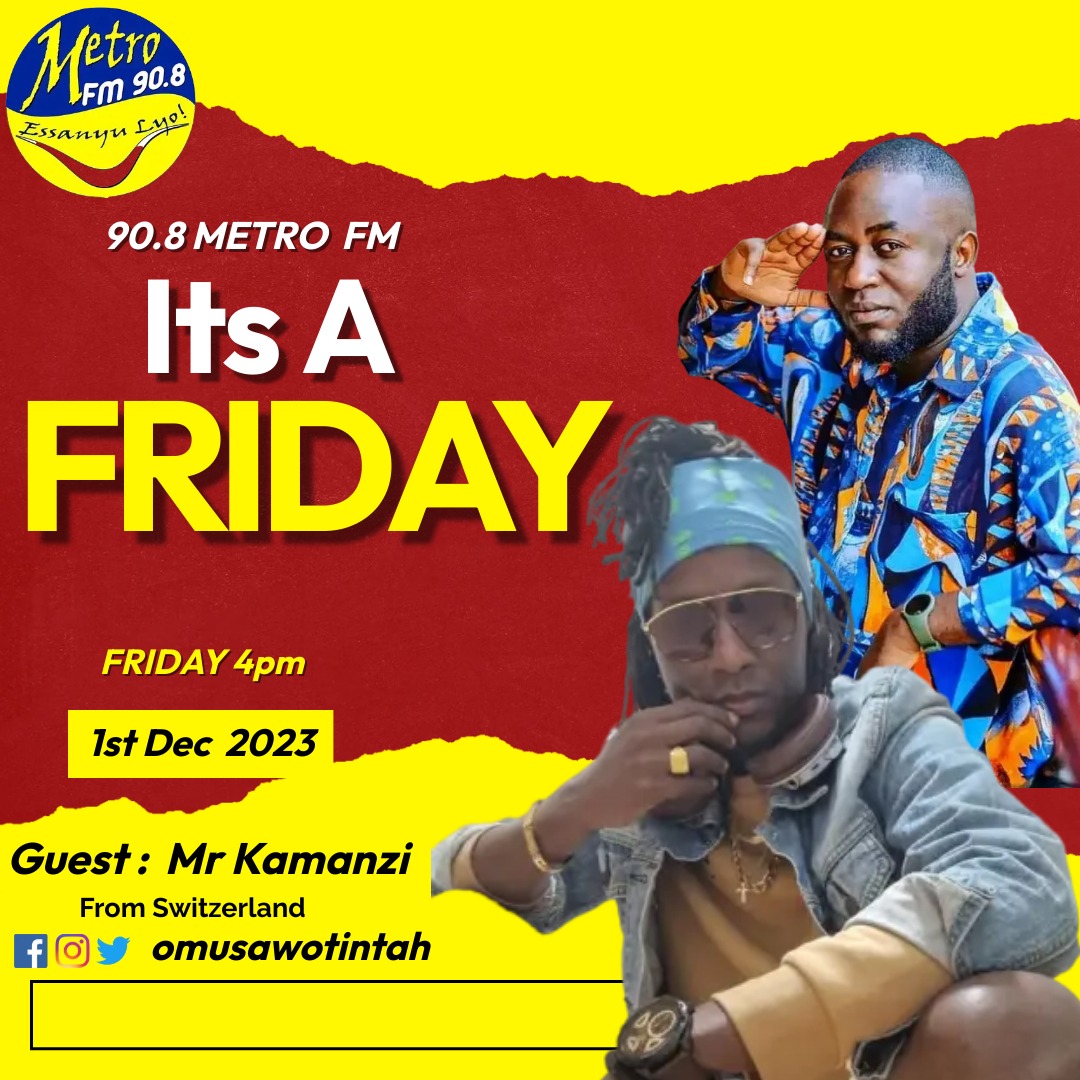 Metro FM 90.8's celebrated radio presenter and media activist, Omusawo Tintah, is gearing up to host the sensational Switzerland-based singer, Mr. Kamanzi, this Friday on his renowned radio show, Free Style Friday, running from 4 pm to 7 pm.
Omusawo Tintah's Free Style Friday has become a staple for music enthusiasts, featuring top-notch music and hosting internationally acclaimed artists. The show's popularity has soared, making it one of Uganda's most loved and trending radio programs.
Mr. Kamanzi, who is set to be the special guest on this week's episode, brings a wealth of musical talent and a captivating story to share. His journey in the world of music began at the age of 12, fueled by a deep passion for the art form. One of his childhood dreams was to perform on the grand stage, a dream that materialized in 1995 and marked the commencement of his music career.
Known for his distinctive vocal style, often referred to as "the husky voice of Africa," Mr. Kamanzi migrated to Switzerland a few years later. In 2008, he had the privilege of sharing the stage with T.o.k and Sean Paul in Dar es Salaam, Tanzania, a significant milestone in his musical journey.
With two published albums, namely "Unite" and "Today and Tomorrow," Mr. Kamanzi has made waves in the music industry. His track "Show Dem the Sign" received extensive airplay on local radio stations, solidifying his position as a notable artist. His performances have graced numerous stages across Africa and Europe, showcasing his versatility in musical genres, including Reggae, Afrobeat, Dancehall, and Pop Dancehall.
Beyond his musical accomplishments, Mr. Kamanzi's work with the Reggaenerators since 2021 has added a collaborative dimension to his career. His music carries a powerful message of upliftment, education, peace, and love, aligning with his personal motto: "Anywhere mi deh mi spread love."
As Free Style Friday prepares to host this illustrious artist, fans can anticipate an engaging and soulful session, blending Omusawo Tintah's charismatic hosting with the melodious tunes and inspiring story of Mr. Kamanzi. Tune in to Metro FM 90.8 this Friday for a musical experience that transcends borders and embraces the universal language of love through music.