VIDEO : Jada Pinkett Smith Shares the True Story of Her Romance with Will Smith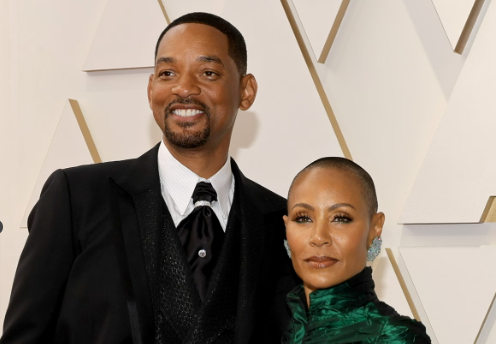 Jada Pinkett Smith recently sat down with PEOPLE for an intimate conversation, unveiling the real story of how she and Will Smith first got together. Contrary to their previous narrative of meeting during Jada's audition for a role on "The Fresh Prince of Bel-Air," Jada revealed a different version of their origin story.
According to Jada, they had gone out with friends about a year before their relationship began. Will later called her and explained, "Hey, I'm in Baltimore. I'm leaving LA, and I'm currently here overseeing the renovations. Let's meet up." Jada admitted that she found his assertiveness "sexy." However, it's important to note that this happened during the time when Will was going through a divorce with his first wife, Sheree Zampino.
Jada and Will eventually tied the knot in 1997. In her discussion with PEOPLE, she also revealed that they have been formally separated since 2016 and now live "completely separate lives."
In another intriguing revelation related to the couple's past, actor Tommy Davidson shared a unique story from the late '90s. Davidson recalled an incident when he kissed Jada Pinkett Smith during the filming of "Woo" without prior warning, which led to a confrontation with Will Smith.
Describing the incident, Davidson explained, "Me and Will had a run-in. He came into the trailer, and I was sitting down. He's standing over me, and he's like, 'I don't appreciate that, man. I don't appreciate that.' And I'm like, 'What you talking about?' I always know to play it off. And I'm like, 'What's going on man? Tell me what's happening.'"
Davidson continued, "And since he was standing, and I was sitting, I was a real nice fella. That's about physics. I'm like, 'Man, what's going on?' 'I don't appreciate that.' And Jada's going, 'Will. Will!' And I'm saying, 'What's happening man?' And he's like, 'You tell me what's happening. Hmm? Hmm?' And [he's biting his lip like] he might do something. I did the snake and got up, and then I was like, 'So what are you talking about, man?' And I was still in that posture. I didn't [know what he was talking about], but I knew what he was doing. And I was like, 'Just tell me what's up.' And he's like, 'You know what's up.'"
In the end, Davidson suggested they discuss the matter privately outside, considering the presence of other people. Jada chimed in with, "Oh nah nah, y'all." Davidson responded by urging her to explain, and that marked the end of the incident.
Omusawo Tintah To Host Renowned Swiss Artist Mr. Kamanzi on Metro fm 90.8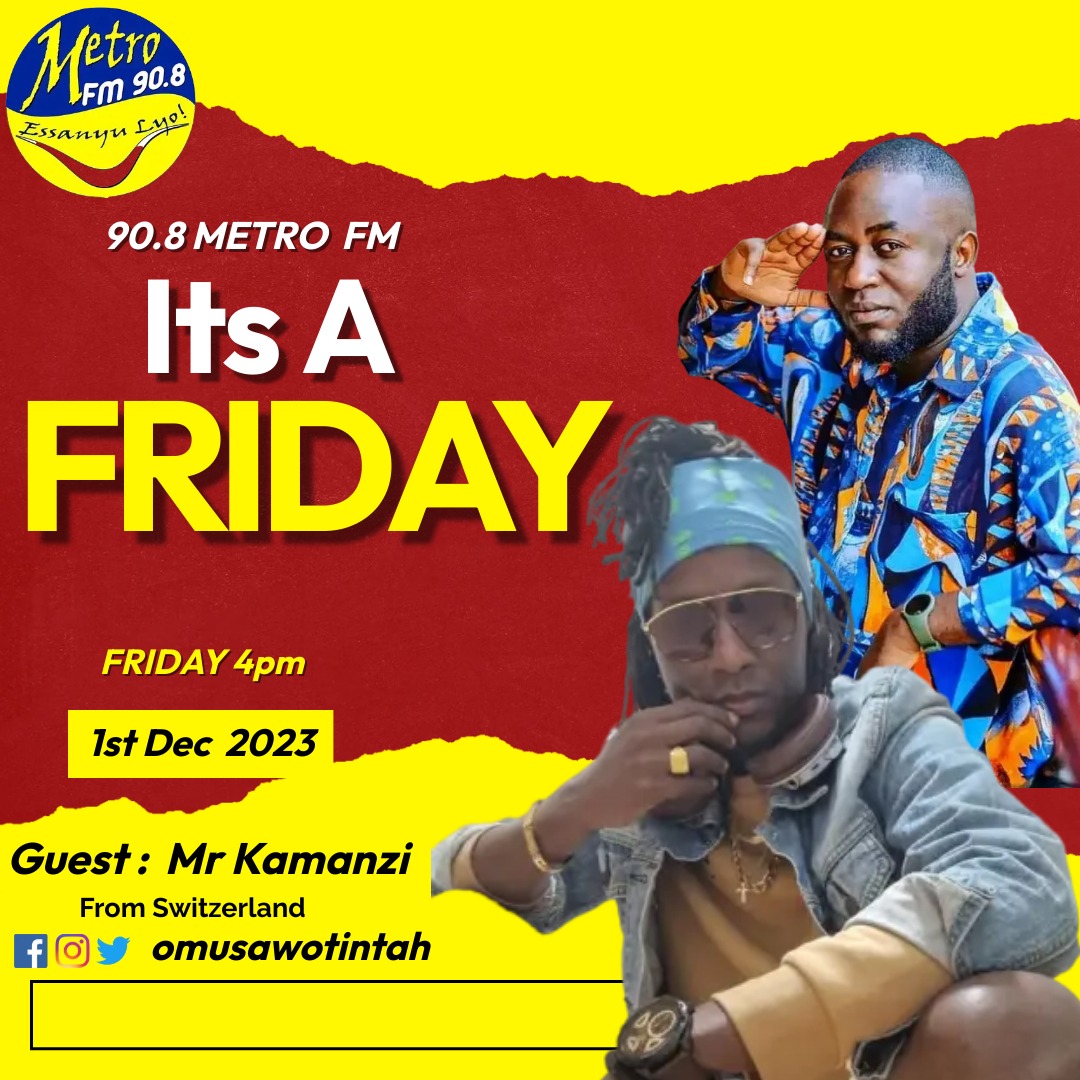 Metro FM 90.8's celebrated radio presenter and media activist, Omusawo Tintah, is gearing up to host the sensational Switzerland-based singer, Mr. Kamanzi, this Friday on his renowned radio show, Free Style Friday, running from 4 pm to 7 pm.
Omusawo Tintah's Free Style Friday has become a staple for music enthusiasts, featuring top-notch music and hosting internationally acclaimed artists. The show's popularity has soared, making it one of Uganda's most loved and trending radio programs.
Mr. Kamanzi, who is set to be the special guest on this week's episode, brings a wealth of musical talent and a captivating story to share. His journey in the world of music began at the age of 12, fueled by a deep passion for the art form. One of his childhood dreams was to perform on the grand stage, a dream that materialized in 1995 and marked the commencement of his music career.
Known for his distinctive vocal style, often referred to as "the husky voice of Africa," Mr. Kamanzi migrated to Switzerland a few years later. In 2008, he had the privilege of sharing the stage with T.o.k and Sean Paul in Dar es Salaam, Tanzania, a significant milestone in his musical journey.
With two published albums, namely "Unite" and "Today and Tomorrow," Mr. Kamanzi has made waves in the music industry. His track "Show Dem the Sign" received extensive airplay on local radio stations, solidifying his position as a notable artist. His performances have graced numerous stages across Africa and Europe, showcasing his versatility in musical genres, including Reggae, Afrobeat, Dancehall, and Pop Dancehall.
Beyond his musical accomplishments, Mr. Kamanzi's work with the Reggaenerators since 2021 has added a collaborative dimension to his career. His music carries a powerful message of upliftment, education, peace, and love, aligning with his personal motto: "Anywhere mi deh mi spread love."
As Free Style Friday prepares to host this illustrious artist, fans can anticipate an engaging and soulful session, blending Omusawo Tintah's charismatic hosting with the melodious tunes and inspiring story of Mr. Kamanzi. Tune in to Metro FM 90.8 this Friday for a musical experience that transcends borders and embraces the universal language of love through music.