VIDEO : Kanye West and Ty Dolla $ign Explore Distribution Options for Joint Album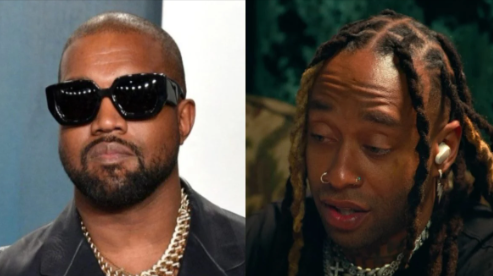 Kanye West and Ty Dolla $ign are currently in the process of selecting a distributor for their highly-anticipated joint album, with various possibilities under consideration.
Billboard reported on Friday, October 13, that sources close to the artists have revealed they will soon make a decision regarding the distribution of their collaborative project. The album was initially slated for an October 13 release but has been pushed back by a few weeks.
Notably, some major labels have declined to collaborate with Kanye West due to controversies surrounding his antisemitic remarks from the previous year. This situation has opened the door for smaller platforms, giving them the opportunity to partner with the artists and potentially boost their visibility.
Among the potential contenders are distribution and publishing company Too Lost, as well as DIY outlets like Distrokid and Tunecore. Kanye West's previous release through a label was 2021's "Donda," after which he exclusively dropped its sequel using the Stem Player platform.
Recently, Ty Dolla $ign rekindled interest in the joint album by reviving an old Kanye West leak. He updated the track, breathing new life into it and creating more anticipation for their upcoming project.
Last week, the 41-year-old artist resurrected his previously shelved collaboration with Kanye West and Nicki Minaj, titled "New Body." He played the updated track during a DJ set at a club in Florence, Italy, building excitement for the upcoming album. This wasn't entirely unexpected, as he had done the same the month before.
In late September, Ty Dolla $ign shared a snippet of the track at the Le Baroque Club in Geneva, Switzerland. The song had been missing for years, and he capped off the tease with a significant announcement, revealing, "New album on the muthafuckin' way."
Nicki Minaj and Kanye West had teamed up for "New Body" as part of West's planned "Yandhi" album in 2019. However, the release date came and went, and their collaboration remained unreleased. During an interview with Hot 106 last year, Minaj explained that Kanye's shift toward recording a gospel album was the reason the song never saw the light of day.
"I respect everybody and where they are in life, where they are spiritually," Minaj said. "The public adored 'New Body.' Like, 'New Body' is the biggest hit record that never came out. So what I thought was interesting was that Kanye made me write my 'New Body' verse four times over in order to fit into where he was creatively and spiritually in his life, right, only to then, I go on the internet a few months later to see him on Drink Champs."
She added, "I missed it by a year, I guess. Had 'New Body' been out when he was not in his gospel era, then it would've seen the light of day. But it didn't, so it wasn't meant to be. Everybody knows that's the hit that got away … I think the ship has sailed for 'New Body,' everybody has come to love the original way they heard it."
Omusawo Tintah To Host Renowned Swiss Artist Mr. Kamanzi on Metro fm 90.8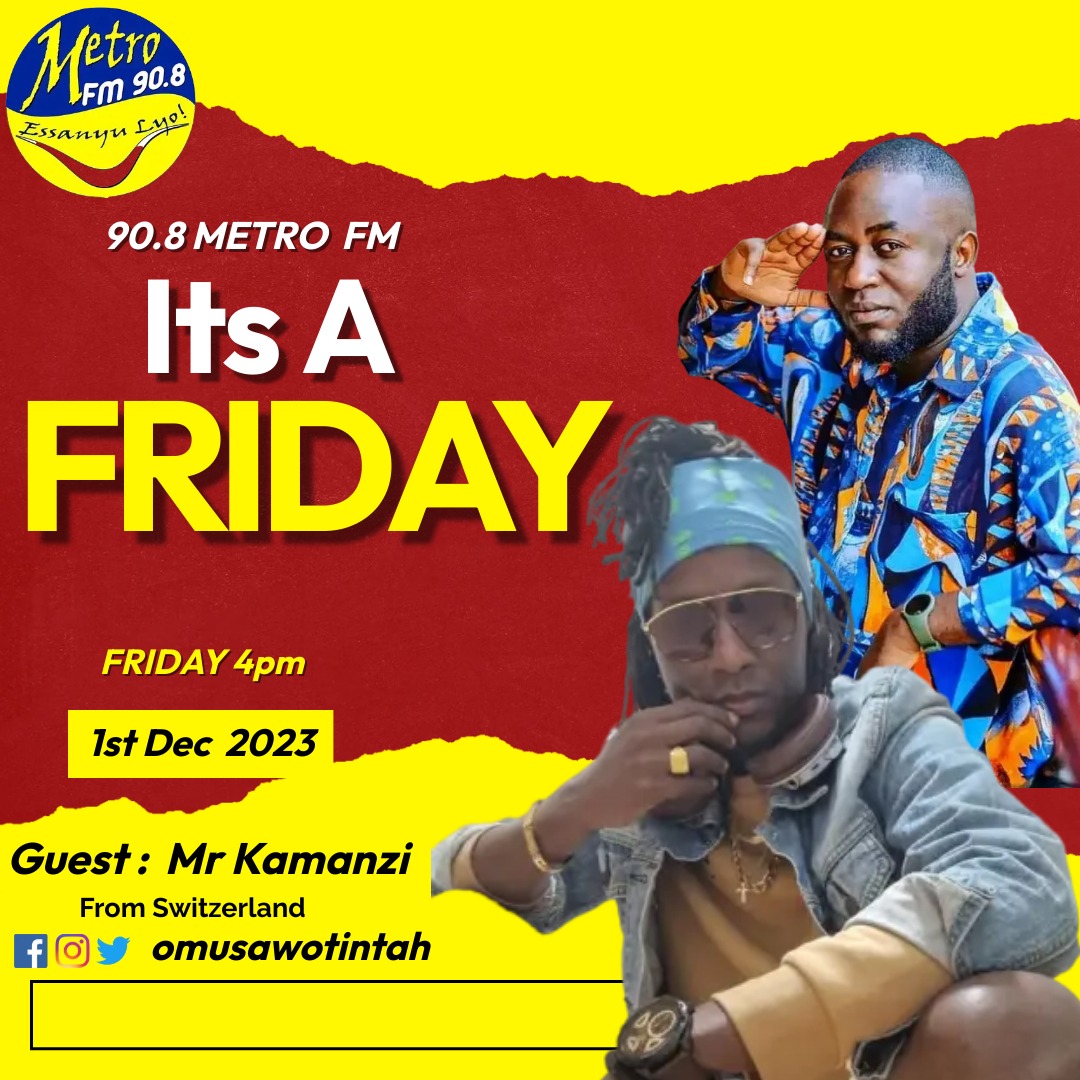 Metro FM 90.8's celebrated radio presenter and media activist, Omusawo Tintah, is gearing up to host the sensational Switzerland-based singer, Mr. Kamanzi, this Friday on his renowned radio show, Free Style Friday, running from 4 pm to 7 pm.
Omusawo Tintah's Free Style Friday has become a staple for music enthusiasts, featuring top-notch music and hosting internationally acclaimed artists. The show's popularity has soared, making it one of Uganda's most loved and trending radio programs.
Mr. Kamanzi, who is set to be the special guest on this week's episode, brings a wealth of musical talent and a captivating story to share. His journey in the world of music began at the age of 12, fueled by a deep passion for the art form. One of his childhood dreams was to perform on the grand stage, a dream that materialized in 1995 and marked the commencement of his music career.
Known for his distinctive vocal style, often referred to as "the husky voice of Africa," Mr. Kamanzi migrated to Switzerland a few years later. In 2008, he had the privilege of sharing the stage with T.o.k and Sean Paul in Dar es Salaam, Tanzania, a significant milestone in his musical journey.
With two published albums, namely "Unite" and "Today and Tomorrow," Mr. Kamanzi has made waves in the music industry. His track "Show Dem the Sign" received extensive airplay on local radio stations, solidifying his position as a notable artist. His performances have graced numerous stages across Africa and Europe, showcasing his versatility in musical genres, including Reggae, Afrobeat, Dancehall, and Pop Dancehall.
Beyond his musical accomplishments, Mr. Kamanzi's work with the Reggaenerators since 2021 has added a collaborative dimension to his career. His music carries a powerful message of upliftment, education, peace, and love, aligning with his personal motto: "Anywhere mi deh mi spread love."
As Free Style Friday prepares to host this illustrious artist, fans can anticipate an engaging and soulful session, blending Omusawo Tintah's charismatic hosting with the melodious tunes and inspiring story of Mr. Kamanzi. Tune in to Metro FM 90.8 this Friday for a musical experience that transcends borders and embraces the universal language of love through music.