VIDEO : Mopreme Shakur's Revelation on Tupac's Murder and Diddy's Involvement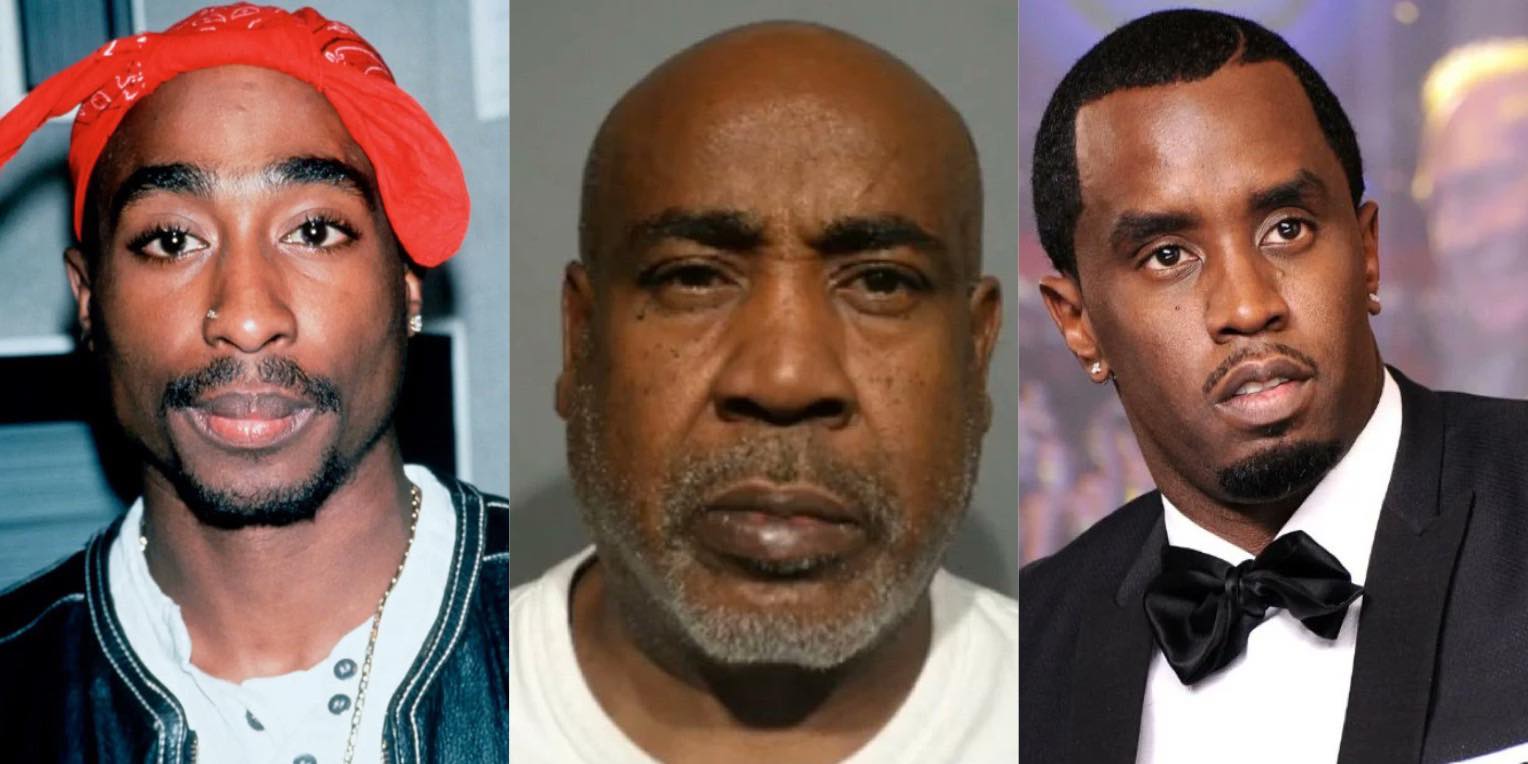 Mopreme Shakur recently sat down for an interview with The Art Of Dialogue, shedding light on an intriguing confession related to his brother Tupac's murder. Additionally, he delved into rumors that Diddy might have had some connection to the incident, a topic he's addressed and explored before. In fact, it appears that during various interviews with Keefe D, the prime murder suspect in the case, Diddy's name was frequently brought up. Nonetheless, at least from Mopreme's perspective, Diddy has been defending his innocence for many years. The rapper recounted an incident where Sean Combs (Diddy) reached out to him in the early 2000s to deny any involvement.
Mopreme Shakur began his account by saying, "The boy Puffy called me, though. Puffy called me back in the day. 'I just want you to know I ain't have anything to do with your brother. I know who you are, but we never met. I just wanted to call you, man to man, to tell you that, you know, I had nothing to do with your brother's death.' Now, why was he reaching out to me? Because, in the early 2000s, The LA Times had just published an article in the newspaper implicating him as well. I told him I appreciate the call, but the truth is yet to come out, so we're going to see."
The conversation continued with Mopreme sharing more details. "Well, I think he and 'Cease were on the radio out here," Mopreme Shakur continued. "Big Boy, shout out to Big Boy. He contacted me and said, 'Yo, man, you know Puffy didn't want to talk to you about the whole situation with your brother.' Especially back then, I wanted all the information I could get. I heard what he said, but this situation has been so chaotic, and I didn't know which way to go until gathering more information. Yeah, man, you know, he could've been trying to cover himself, or he could've been sincere. We're going to see."
Mopreme further addressed the complex nature of the situation, bringing up various perspectives. "You know, you have people like Kading," he continued. "[He's] out doing interviews. It feels like he has sympathy for Puffy because he was scared. Yes, he was scared, I agree. I do agree that he was probably terrified for his life. So, if that is the case, it's also quite feasible that he put up money to get 'Pac killed. You know what I mean? That's weird. We're going to see; time will tell. Besides, he had his own issues with Suge before 'Pac. I get it, you should be scared, man. Like I said, 'Pac would've squared off with him, 'Pac would've loved to have a boxing match, raise some money, and give it to the community. It didn't have to be like this."
For more updates on Tupac, Mopreme Shakur, and Diddy, stay tuned.
Omusawo Tintah To Host Renowned Swiss Artist Mr. Kamanzi on Metro fm 90.8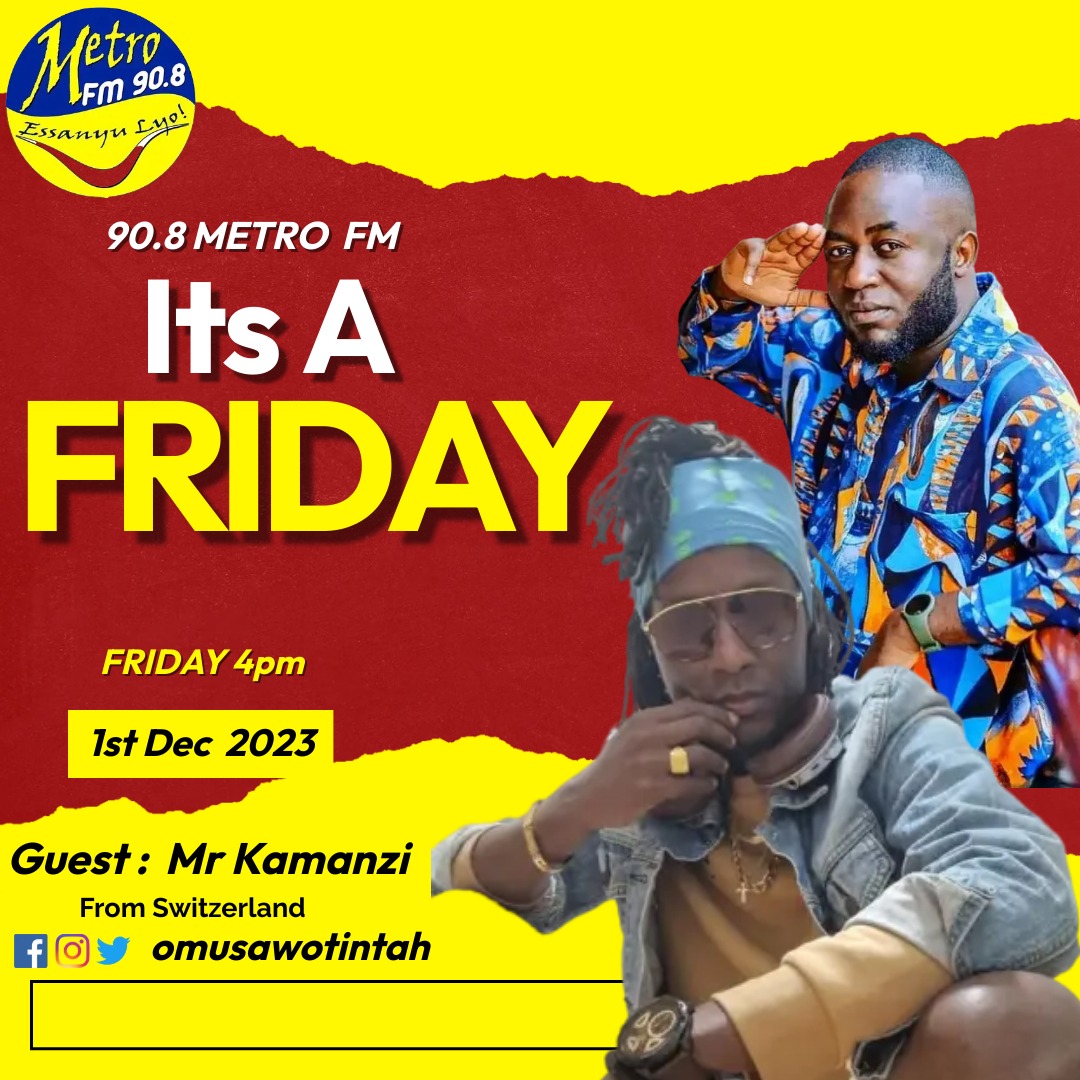 Metro FM 90.8's celebrated radio presenter and media activist, Omusawo Tintah, is gearing up to host the sensational Switzerland-based singer, Mr. Kamanzi, this Friday on his renowned radio show, Free Style Friday, running from 4 pm to 7 pm.
Omusawo Tintah's Free Style Friday has become a staple for music enthusiasts, featuring top-notch music and hosting internationally acclaimed artists. The show's popularity has soared, making it one of Uganda's most loved and trending radio programs.
Mr. Kamanzi, who is set to be the special guest on this week's episode, brings a wealth of musical talent and a captivating story to share. His journey in the world of music began at the age of 12, fueled by a deep passion for the art form. One of his childhood dreams was to perform on the grand stage, a dream that materialized in 1995 and marked the commencement of his music career.
Known for his distinctive vocal style, often referred to as "the husky voice of Africa," Mr. Kamanzi migrated to Switzerland a few years later. In 2008, he had the privilege of sharing the stage with T.o.k and Sean Paul in Dar es Salaam, Tanzania, a significant milestone in his musical journey.
With two published albums, namely "Unite" and "Today and Tomorrow," Mr. Kamanzi has made waves in the music industry. His track "Show Dem the Sign" received extensive airplay on local radio stations, solidifying his position as a notable artist. His performances have graced numerous stages across Africa and Europe, showcasing his versatility in musical genres, including Reggae, Afrobeat, Dancehall, and Pop Dancehall.
Beyond his musical accomplishments, Mr. Kamanzi's work with the Reggaenerators since 2021 has added a collaborative dimension to his career. His music carries a powerful message of upliftment, education, peace, and love, aligning with his personal motto: "Anywhere mi deh mi spread love."
As Free Style Friday prepares to host this illustrious artist, fans can anticipate an engaging and soulful session, blending Omusawo Tintah's charismatic hosting with the melodious tunes and inspiring story of Mr. Kamanzi. Tune in to Metro FM 90.8 this Friday for a musical experience that transcends borders and embraces the universal language of love through music.