VIDEO : : Nick Cannon and Family Pay Homage to Missy Elliott in Nostalgic '90s Video Cosplay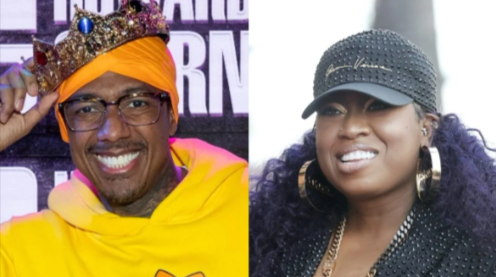 Nick Cannon and his family recently channeled their inner '90s nostalgia, tipping their hats to Missy Elliott with a collective cosplay inspired by one of her iconic music videos. On October 13th, the 43-year-old entertainer delighted fans by sharing a fun-filled TikTok video featuring his baby mama, Brittany Bell, and their kids. In the video, the entire clan sported the distinctive bloated balloon body suits that became famous thanks to Missy Elliott's music video for "The Rain (Supa Dupa Fly)."
Back in 2018, Missy Elliott herself paid homage to her early career hit by dressing up in a manner reminiscent of her 1997 music video, but sans the inflatable body suit.
While it's not yet clear if Cannon and his family plan to don the same costumes for Halloween, it's evident that they've pulled off the look flawlessly. Check out the amusing antics of the Wild-N-Out host and his family below.
Missy Elliott's "The Rain (Supa Dupa Fly)" was a standout track from her 1997 debut album, "Supa Dupa Fly," which was entirely produced by Timbaland. With a string of hits from this groundbreaking album alone, she swiftly became one of Hip Hop's most prominent figures, and her legacy endures to this day.
Earlier this year, Missy Elliott shared some intriguing tidbits about the making of the iconic music video. In August, the Grammy Award-winning artist took to Twitter to reveal behind-the-scenes anecdotes about the production, which had recently been hailed as the #1 Greatest Hip Hop video of all time by Rolling Stone.
Missy Elliott shared, "Fun fact: I had to go to a gas station in Brooklyn, NY, to get air for this inflatable suit. The suit inflated so much that I couldn't even fit in the car, so I had to walk back to the set down the street in this outfit in BROOKLYN, and people passing by were thinking I must be high as a kite."
She also added, "I wonder if anyone from Brooklyn saw me that day, walking down the street in that hot suit. If you look at the music video, you'll notice that the suit had deflated by the time I got back to the set, so in some scenes, the suit appears flat after all that walking."
In a corresponding tweet, Missy Elliott shared a throwback video in which she could be seen at a local gas station, getting the black trash bag-esque suit inflated.
Omusawo Tintah To Host Renowned Swiss Artist Mr. Kamanzi on Metro fm 90.8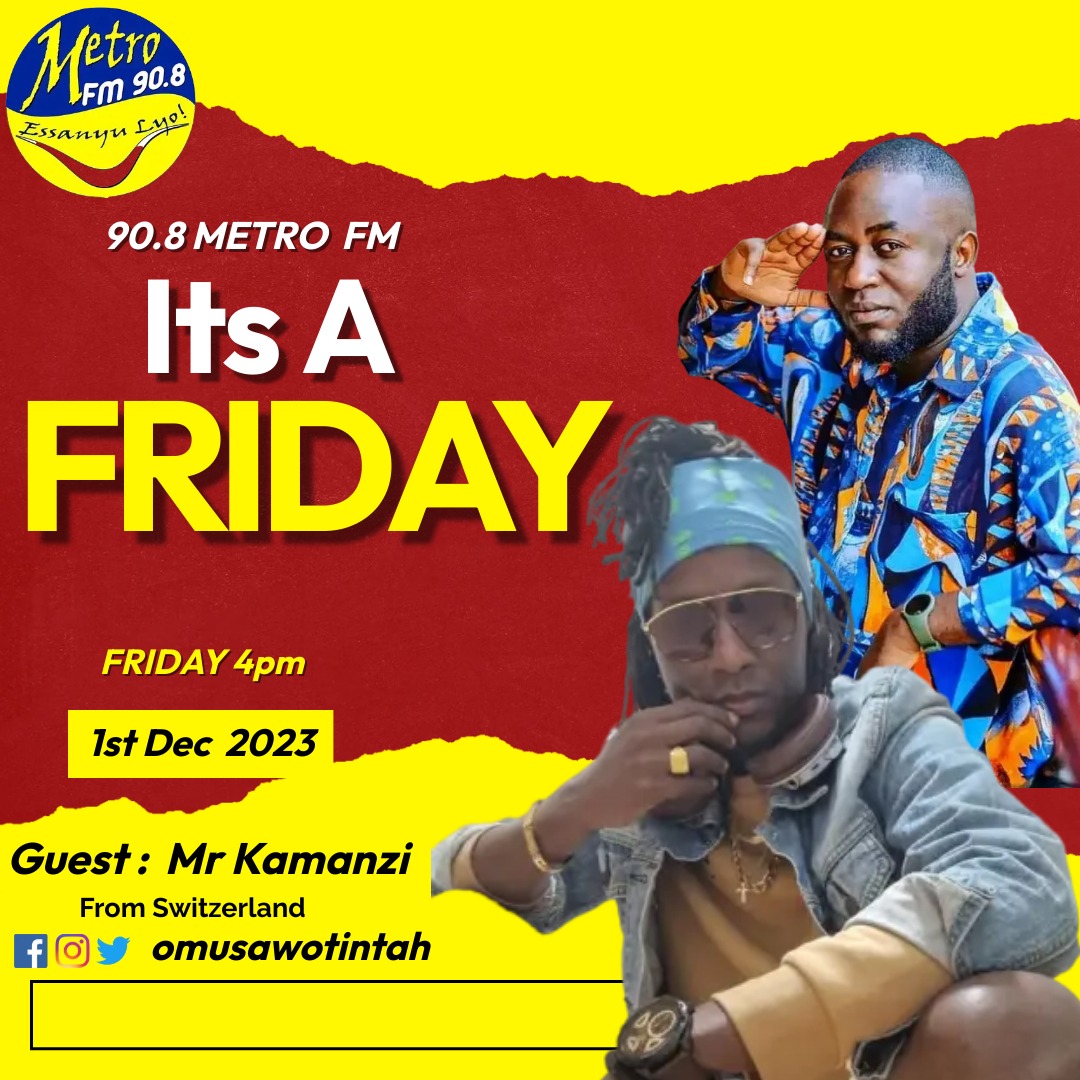 Metro FM 90.8's celebrated radio presenter and media activist, Omusawo Tintah, is gearing up to host the sensational Switzerland-based singer, Mr. Kamanzi, this Friday on his renowned radio show, Free Style Friday, running from 4 pm to 7 pm.
Omusawo Tintah's Free Style Friday has become a staple for music enthusiasts, featuring top-notch music and hosting internationally acclaimed artists. The show's popularity has soared, making it one of Uganda's most loved and trending radio programs.
Mr. Kamanzi, who is set to be the special guest on this week's episode, brings a wealth of musical talent and a captivating story to share. His journey in the world of music began at the age of 12, fueled by a deep passion for the art form. One of his childhood dreams was to perform on the grand stage, a dream that materialized in 1995 and marked the commencement of his music career.
Known for his distinctive vocal style, often referred to as "the husky voice of Africa," Mr. Kamanzi migrated to Switzerland a few years later. In 2008, he had the privilege of sharing the stage with T.o.k and Sean Paul in Dar es Salaam, Tanzania, a significant milestone in his musical journey.
With two published albums, namely "Unite" and "Today and Tomorrow," Mr. Kamanzi has made waves in the music industry. His track "Show Dem the Sign" received extensive airplay on local radio stations, solidifying his position as a notable artist. His performances have graced numerous stages across Africa and Europe, showcasing his versatility in musical genres, including Reggae, Afrobeat, Dancehall, and Pop Dancehall.
Beyond his musical accomplishments, Mr. Kamanzi's work with the Reggaenerators since 2021 has added a collaborative dimension to his career. His music carries a powerful message of upliftment, education, peace, and love, aligning with his personal motto: "Anywhere mi deh mi spread love."
As Free Style Friday prepares to host this illustrious artist, fans can anticipate an engaging and soulful session, blending Omusawo Tintah's charismatic hosting with the melodious tunes and inspiring story of Mr. Kamanzi. Tune in to Metro FM 90.8 this Friday for a musical experience that transcends borders and embraces the universal language of love through music.