VIDEO : Nicki Minaj Drops Unreleased Song "Bahm Bahm" as Part of Pink Friday 2 Buildup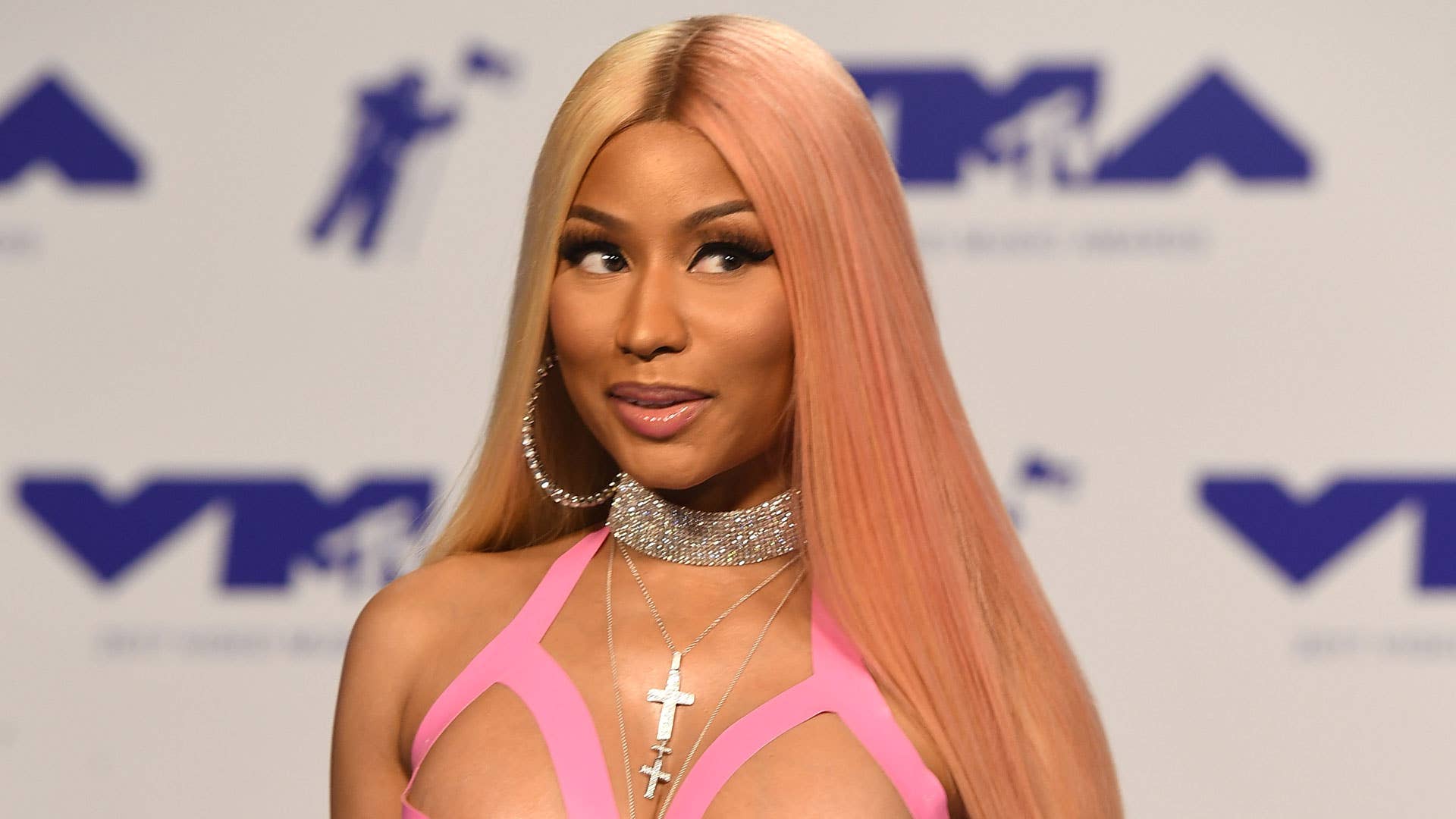 As the excitement mounts for her forthcoming album, Pink Friday 2, Nicki Minaj has treated her fans to a delightful surprise – an unreleased track called "Bahm Bahm." The song was unveiled during an Instagram Live session on Tuesday (October 10) and is now exclusively available for streaming on her official website.
Initially, "Bahm Bahm" was cast aside by Minaj herself, deeming it unfit for her album. However, the unexpected surge in popularity via a fan poll compelled her to share this hidden gem with her dedicated following.
This release comes on the heels of an alternative album cover reveal by Nicki Minaj on Instagram earlier this month. The striking artwork features the "Starships" rapper adorned in a flowing pink dress against a stark black backdrop. The creative team behind the image includes her longtime hair stylist, Arrogant Tae, and photographer Charlotte Rutherford, known for her work on Minaj's recent single, "Last Time I Saw You."
Additionally, Nicki Minaj announced that a limited-edition Pink Friday 2 vinyl with this alternative artwork is already available for purchase.
Last month, the Queen of Queens shared the original cover for her much-anticipated sequel to her 2010 debut. The image portrayed Nicki in a pink retro-futuristic cityscape, draped in white with a regal crown crowning her platinum blonde hair adorned with hot pink tips. In the comments, Minaj expressed gratitude to stylist Jean Baptiste Santens for designing the iconic crown.
Pink Friday 2 will see Nicki Minaj's primary alter ego, Queen Sleeze, take the center stage. She previously set the stage with a warm-up track titled "Red Ruby (Da Sleeze)" earlier this year and officially released what she dubbed her "greatest song yet" in September, "Last Time That I Saw You."
In a conversation with Apple Music 1's Zane Lowe about the song, Nicki Minaj revealed that she initially had no intentions of releasing it as a single. She emphasized that her features on songs aren't necessarily indicative of her album's direction and that her recent musical journey reflects her personal growth and a broadening of her creative horizons.
Nicki Minaj's Pink Friday 2 is eagerly anticipated by her fanbase, and these teases of new music and visuals only add to the excitement surrounding the album's eventual release.
Omusawo Tintah To Host Renowned Swiss Artist Mr. Kamanzi on Metro fm 90.8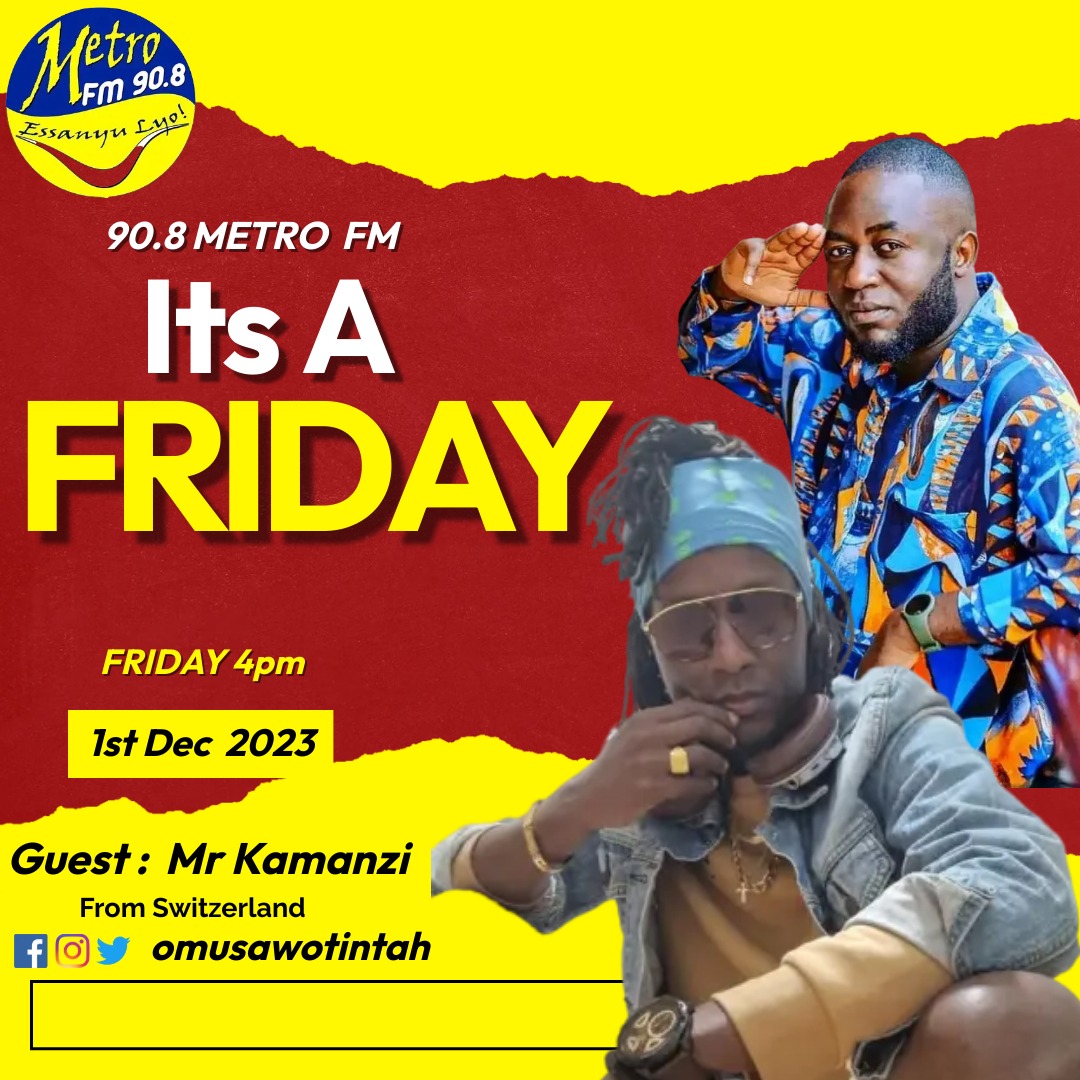 Metro FM 90.8's celebrated radio presenter and media activist, Omusawo Tintah, is gearing up to host the sensational Switzerland-based singer, Mr. Kamanzi, this Friday on his renowned radio show, Free Style Friday, running from 4 pm to 7 pm.
Omusawo Tintah's Free Style Friday has become a staple for music enthusiasts, featuring top-notch music and hosting internationally acclaimed artists. The show's popularity has soared, making it one of Uganda's most loved and trending radio programs.
Mr. Kamanzi, who is set to be the special guest on this week's episode, brings a wealth of musical talent and a captivating story to share. His journey in the world of music began at the age of 12, fueled by a deep passion for the art form. One of his childhood dreams was to perform on the grand stage, a dream that materialized in 1995 and marked the commencement of his music career.
Known for his distinctive vocal style, often referred to as "the husky voice of Africa," Mr. Kamanzi migrated to Switzerland a few years later. In 2008, he had the privilege of sharing the stage with T.o.k and Sean Paul in Dar es Salaam, Tanzania, a significant milestone in his musical journey.
With two published albums, namely "Unite" and "Today and Tomorrow," Mr. Kamanzi has made waves in the music industry. His track "Show Dem the Sign" received extensive airplay on local radio stations, solidifying his position as a notable artist. His performances have graced numerous stages across Africa and Europe, showcasing his versatility in musical genres, including Reggae, Afrobeat, Dancehall, and Pop Dancehall.
Beyond his musical accomplishments, Mr. Kamanzi's work with the Reggaenerators since 2021 has added a collaborative dimension to his career. His music carries a powerful message of upliftment, education, peace, and love, aligning with his personal motto: "Anywhere mi deh mi spread love."
As Free Style Friday prepares to host this illustrious artist, fans can anticipate an engaging and soulful session, blending Omusawo Tintah's charismatic hosting with the melodious tunes and inspiring story of Mr. Kamanzi. Tune in to Metro FM 90.8 this Friday for a musical experience that transcends borders and embraces the universal language of love through music.