VIDEO : NLE Choppa Hosts "Study Break Sessions" at Kevin Hart's Plant-Based Restaurant for USC Students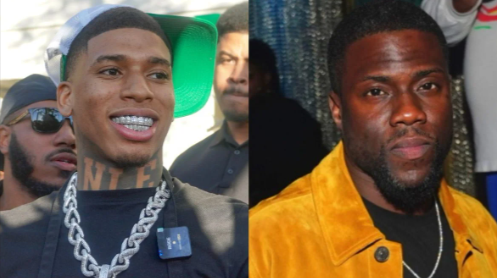 Memphis Rapper NLE Choppa is not only making waves in the music industry but also in the world of philanthropy. On October 11, he organized a fantastic event called "Study Break Sessions" for University of Southern California (USC) students. The event took place at Hart House, a popular plant-based restaurant chain in California, founded by the renowned comedian Kevin Hart in 2022. The highlight of the event was the distribution of free, healthy plant-based meals to the college students.
During the event, NLE Choppa joined the USC students, serving delicious plant-based dishes, and spreading positivity. For the duration of his presence, NLE Choppa ensured that 10 percent of the restaurant's proceeds were donated to the LA Promise Fund's Black College Success Initiative, emphasizing the importance of supporting educational opportunities for the black community.
The USC students had a memorable experience, not only savoring nourishing plant-based food but also enjoying a special performance by the USC cheerleaders, who grooved to some of NLE Choppa's hit tracks, including his latest single, "College Girls."
HipHopDX caught up with NLE Choppa during the event, where he shared his thoughts on the experience. "Man, it felt incredible," he expressed. "The students didn't have to wait long to get their food. On my first day on the job, it was a packed house, with many people walking in. So, I jokingly told them we'd run out of burgers and food."
This isn't the first time the rap sensation has shown his support for plant-based initiatives. In 2022, at the age of 19, NLE Choppa donned a uniform and worked a shift at Atlanta's Slutty Vegan restaurant, assisting in serving orders and enjoying the experience. He shared his enthusiasm on the restaurant's Instagram, saying, "My first day, my first day on the job, man, I just clocked in. We're going to do what we do, see what I'm good at, and try not to get fired. That's it—just trying not to get fired."
Even earlier, in 2021, NLE Choppa took a significant step in promoting a vegan lifestyle by opening a vegan food truck in his hometown of Memphis, aptly named "This Can't Be Vegan." His motivation was clear – to contribute to reducing crime rates in the city and increasing access to education. In a Twitter video, he passionately explained, "Memphis, I feel like, is a place where vegan food is needed the most 'cause I know, just by getting our hands on better food will change the thought process. Possibly the crime rate will go down, scholars will go up… anything. Bro, I have a vegan food truck that will be mobile across the city, from hood to hood, suburb to suburb."
NLE Choppa transitioned to a vegan lifestyle in August 2020, and he discussed his journey in a 2021 conversation with Jermaine Dupri for The Beet. He shared that meditation played a significant role in his decision to go vegan. "I meditate a lot, and when I was in the beginning stages of meditation, I peeped how my body would react when I would put certain things in it," he explained. "So as I started to peep my body, realize how my body was reacting to certain foods, I told myself that I had to go cold turkey – I just cut out meat completely. I found the nearest vegan place in Atlanta, and after that, I've been vegan ever since."
NLE Choppa's commitment to a vegan lifestyle, philanthropy, and support for plant-based initiatives is not only inspiring but also impactful in encouraging healthier and more compassionate choices for individuals and communities.
Omusawo Tintah To Host Renowned Swiss Artist Mr. Kamanzi on Metro fm 90.8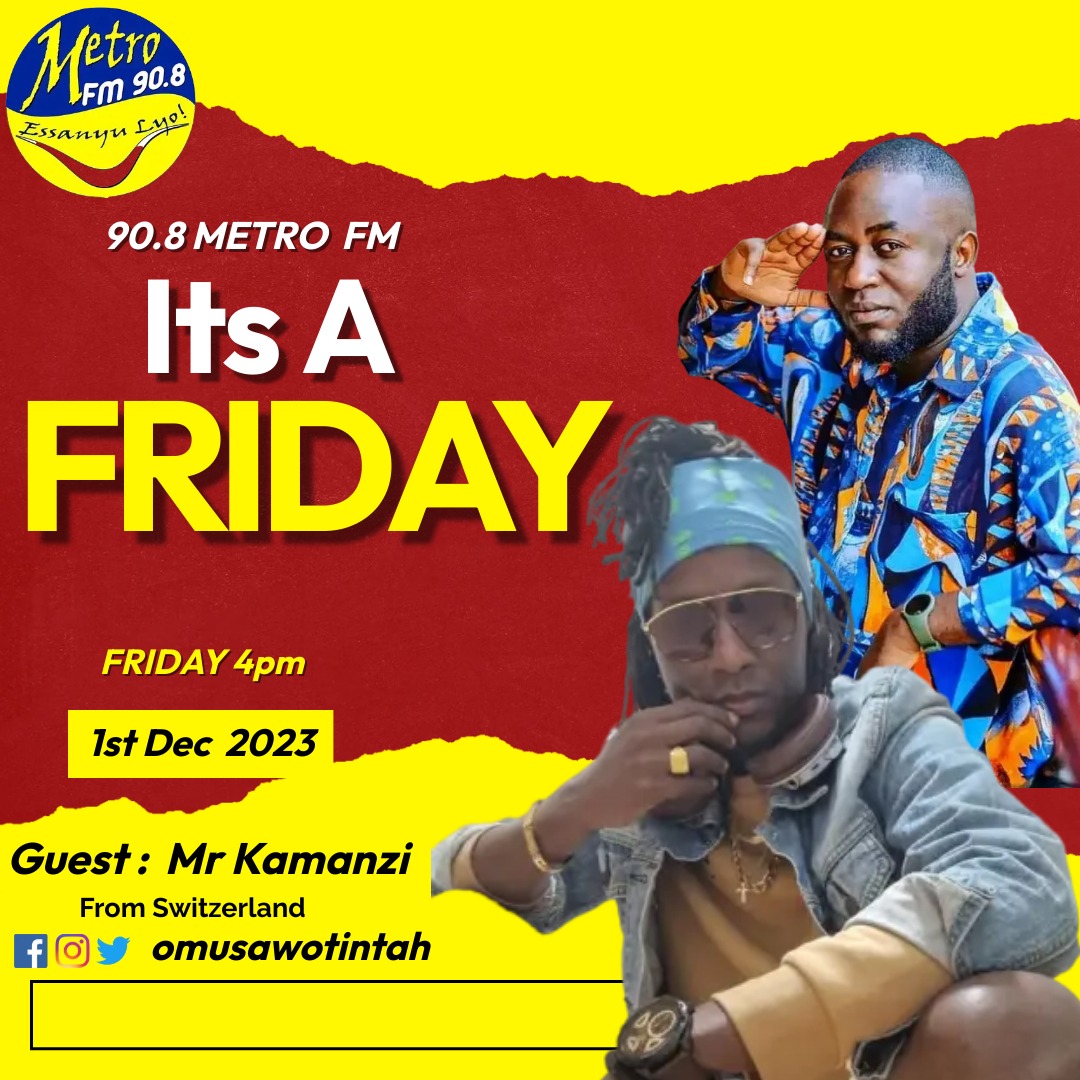 Metro FM 90.8's celebrated radio presenter and media activist, Omusawo Tintah, is gearing up to host the sensational Switzerland-based singer, Mr. Kamanzi, this Friday on his renowned radio show, Free Style Friday, running from 4 pm to 7 pm.
Omusawo Tintah's Free Style Friday has become a staple for music enthusiasts, featuring top-notch music and hosting internationally acclaimed artists. The show's popularity has soared, making it one of Uganda's most loved and trending radio programs.
Mr. Kamanzi, who is set to be the special guest on this week's episode, brings a wealth of musical talent and a captivating story to share. His journey in the world of music began at the age of 12, fueled by a deep passion for the art form. One of his childhood dreams was to perform on the grand stage, a dream that materialized in 1995 and marked the commencement of his music career.
Known for his distinctive vocal style, often referred to as "the husky voice of Africa," Mr. Kamanzi migrated to Switzerland a few years later. In 2008, he had the privilege of sharing the stage with T.o.k and Sean Paul in Dar es Salaam, Tanzania, a significant milestone in his musical journey.
With two published albums, namely "Unite" and "Today and Tomorrow," Mr. Kamanzi has made waves in the music industry. His track "Show Dem the Sign" received extensive airplay on local radio stations, solidifying his position as a notable artist. His performances have graced numerous stages across Africa and Europe, showcasing his versatility in musical genres, including Reggae, Afrobeat, Dancehall, and Pop Dancehall.
Beyond his musical accomplishments, Mr. Kamanzi's work with the Reggaenerators since 2021 has added a collaborative dimension to his career. His music carries a powerful message of upliftment, education, peace, and love, aligning with his personal motto: "Anywhere mi deh mi spread love."
As Free Style Friday prepares to host this illustrious artist, fans can anticipate an engaging and soulful session, blending Omusawo Tintah's charismatic hosting with the melodious tunes and inspiring story of Mr. Kamanzi. Tune in to Metro FM 90.8 this Friday for a musical experience that transcends borders and embraces the universal language of love through music.