VIDEO : Pete Davidson Returns to SNL, Playfully Pokes Fun at Kanye West in Latest Episode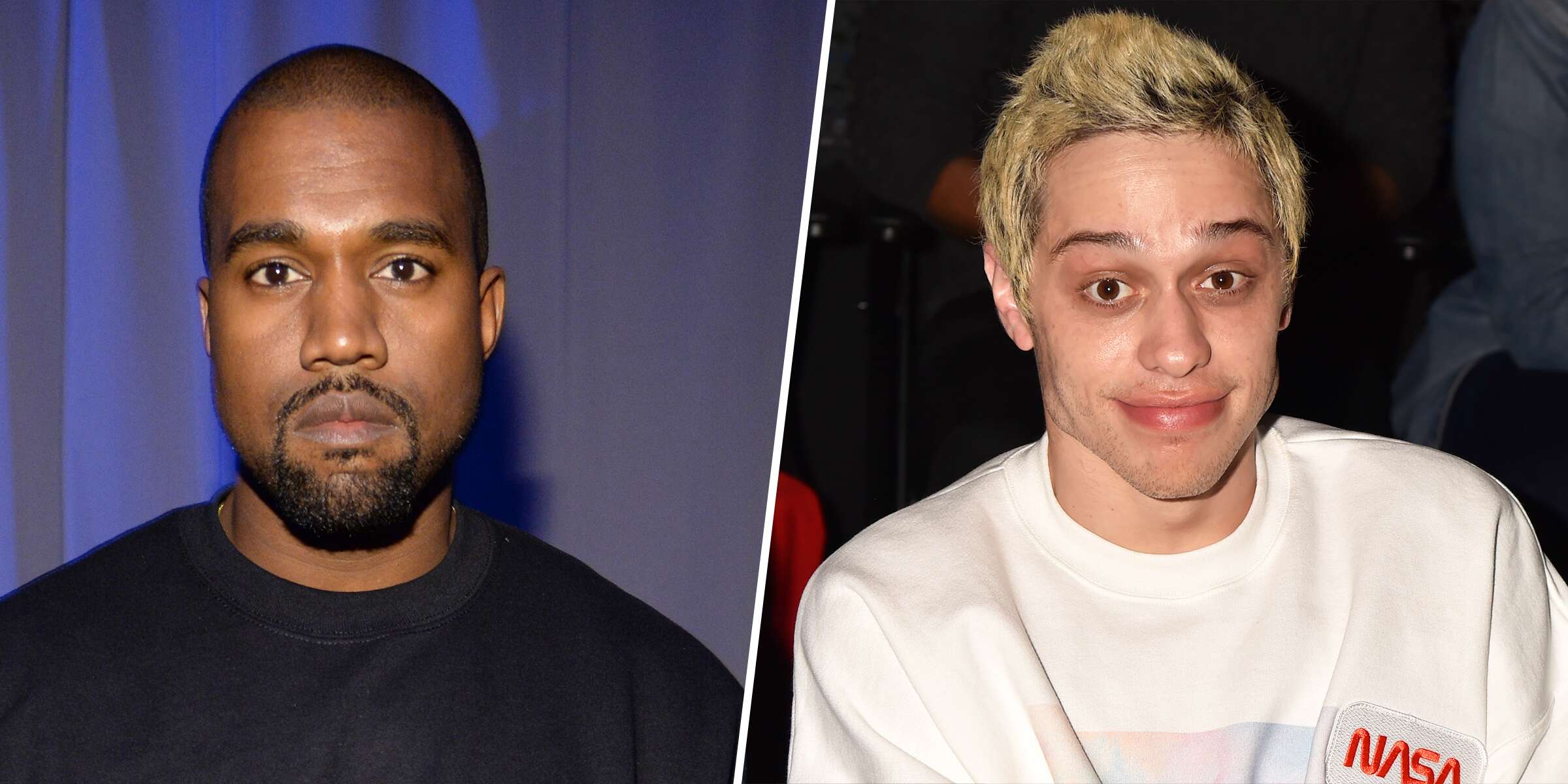 Pete Davidson, who had been a prominent figure on the Saturday Night Live stage for a significant portion of his career, made a triumphant return to the show recently. While he's not yet ready to rejoin the cast on a regular basis due to his ongoing focus on mental health, Davidson agreed to host the latest episode. During the episode, he couldn't resist taking a playful jab at Kanye West, with whom he had a heated exchange on social media during his brief relationship with Kim Kardashian, which began amid her tumultuous split from Ye.
In one of his skits on the Saturday night show, the "Bodies Bodies Bodies" actor channeled his inner Ken to reimagine a scene from Greta Gerwig's "Barbie." While rewriting the lyrics to "I'm Just Ken," Davidson managed to craft a perfect quip about his "butthole eyes" and his extensive dating history. Midway through the performance, he took a lighthearted shot at West and a unique nickname the rapper had given him. "People online still call me Skete because I'm a guy whose name I can't say legally," he sings, as the camera flashes to an image of the father of four.
The live audience couldn't help but chuckle at the witty remark, and it was just one of the many memorable moments Davidson had during his return to SNL. During his cold open speech, the multi-talented performer also thoughtfully addressed the current international situation, which hit particularly close to home considering his own father was a victim of the 9/11 terrorist attacks.
Omusawo Tintah To Host Renowned Swiss Artist Mr. Kamanzi on Metro fm 90.8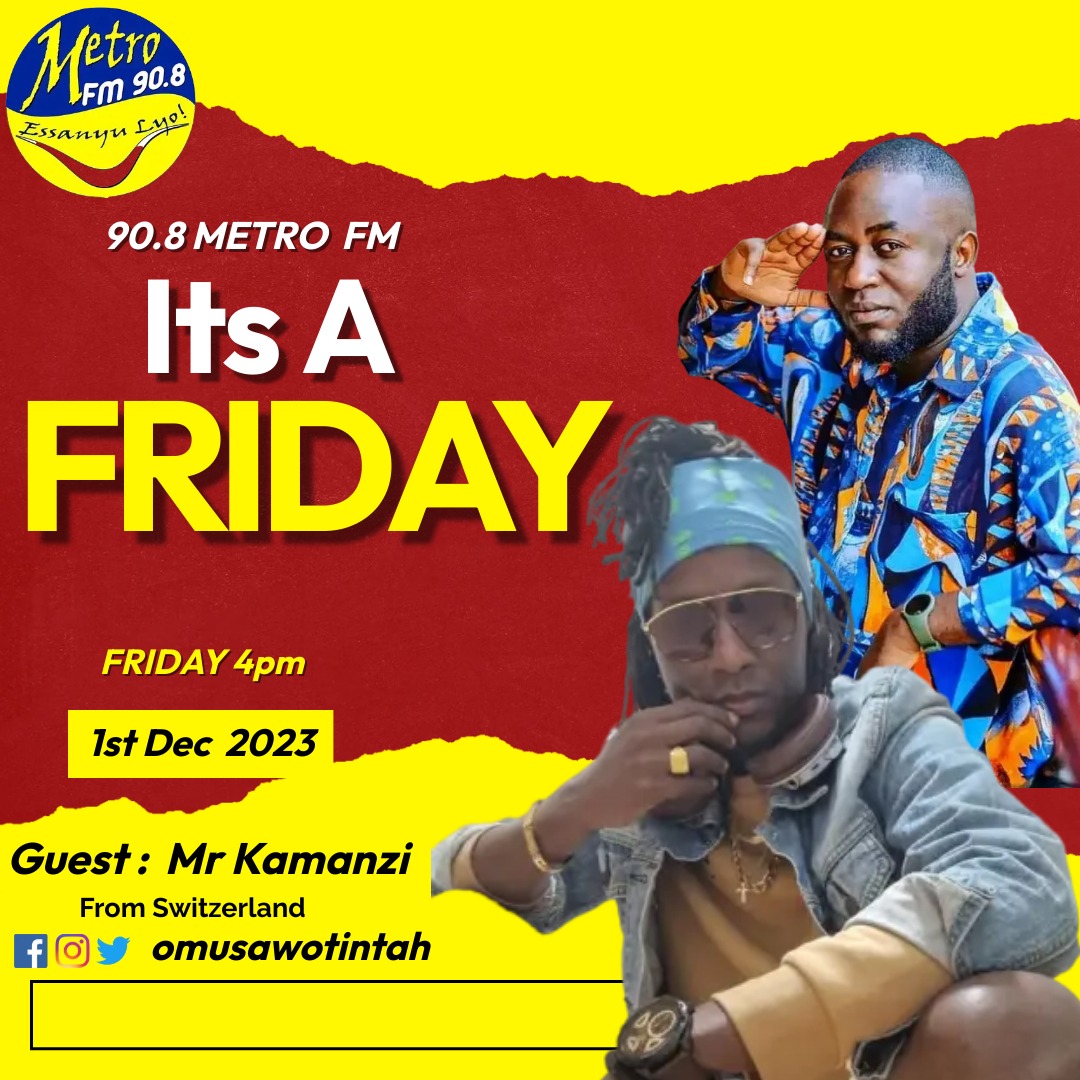 Metro FM 90.8's celebrated radio presenter and media activist, Omusawo Tintah, is gearing up to host the sensational Switzerland-based singer, Mr. Kamanzi, this Friday on his renowned radio show, Free Style Friday, running from 4 pm to 7 pm.
Omusawo Tintah's Free Style Friday has become a staple for music enthusiasts, featuring top-notch music and hosting internationally acclaimed artists. The show's popularity has soared, making it one of Uganda's most loved and trending radio programs.
Mr. Kamanzi, who is set to be the special guest on this week's episode, brings a wealth of musical talent and a captivating story to share. His journey in the world of music began at the age of 12, fueled by a deep passion for the art form. One of his childhood dreams was to perform on the grand stage, a dream that materialized in 1995 and marked the commencement of his music career.
Known for his distinctive vocal style, often referred to as "the husky voice of Africa," Mr. Kamanzi migrated to Switzerland a few years later. In 2008, he had the privilege of sharing the stage with T.o.k and Sean Paul in Dar es Salaam, Tanzania, a significant milestone in his musical journey.
With two published albums, namely "Unite" and "Today and Tomorrow," Mr. Kamanzi has made waves in the music industry. His track "Show Dem the Sign" received extensive airplay on local radio stations, solidifying his position as a notable artist. His performances have graced numerous stages across Africa and Europe, showcasing his versatility in musical genres, including Reggae, Afrobeat, Dancehall, and Pop Dancehall.
Beyond his musical accomplishments, Mr. Kamanzi's work with the Reggaenerators since 2021 has added a collaborative dimension to his career. His music carries a powerful message of upliftment, education, peace, and love, aligning with his personal motto: "Anywhere mi deh mi spread love."
As Free Style Friday prepares to host this illustrious artist, fans can anticipate an engaging and soulful session, blending Omusawo Tintah's charismatic hosting with the melodious tunes and inspiring story of Mr. Kamanzi. Tune in to Metro FM 90.8 this Friday for a musical experience that transcends borders and embraces the universal language of love through music.