VIDEO : Rare 2Pac and Biggie Mugshots, Pristine Festival Footage, and New Evidence in Murder Trial Up for Auction
Next month, a collection of never-before-seen memorabilia is set to hit the auction block, including elusive mugshots of 2Pac and Biggie. These extraordinary images, along with pristine footage capturing Biggie's final concert, are being offered by GottaHaveRockAndRoll. The footage, recorded at the Sting Festival in Jamaica, is noted for its exceptional clarity, surpassing any similar content available online. Moreover, the winning bidder will secure copyright ownership of this footage, along with a copy of Biggie's festival contract.
Anticipated to attract bids in the range of one to two million dollars, the festival footage is sure to be a coveted item. Concurrently, each of the mugshot polaroids is expected to command prices as high as $40,000. Biggie's mugshot also includes a heartfelt thank-you note penned by the rapper during his time in jail. The auction is scheduled to take place from October 25 to November 10.
In related news concerning previously unseen materials related to 2Pac, the murder trial linked to his tragic death is poised to introduce fresh evidence. Las Vegas local news outlets reported earlier this month that never-before-seen photographs and videos from the 1996 crime scene will be presented during the trial of Duane "Keefe D" Davis. This evidence was initially unveiled to the grand jury that indicted Keefe just last month.
Duane "Keefe D" Davis, who is the uncle of 2Pac's alleged killer, Orlando Anderson, was taken into custody late last month in connection with the murder. Keefe D has openly discussed his involvement in the killing for many years, maintaining that it was an act of revenge following an altercation in which Pac and others confronted Anderson earlier in the night. Furthermore, Keefe asserts that he not only witnessed the murder but was also directly involved, having supplied Anderson with the gun used in Pac's killing. As of the current writing, a trial date for Keefe has not been scheduled.
Omusawo Tintah To Host Renowned Swiss Artist Mr. Kamanzi on Metro fm 90.8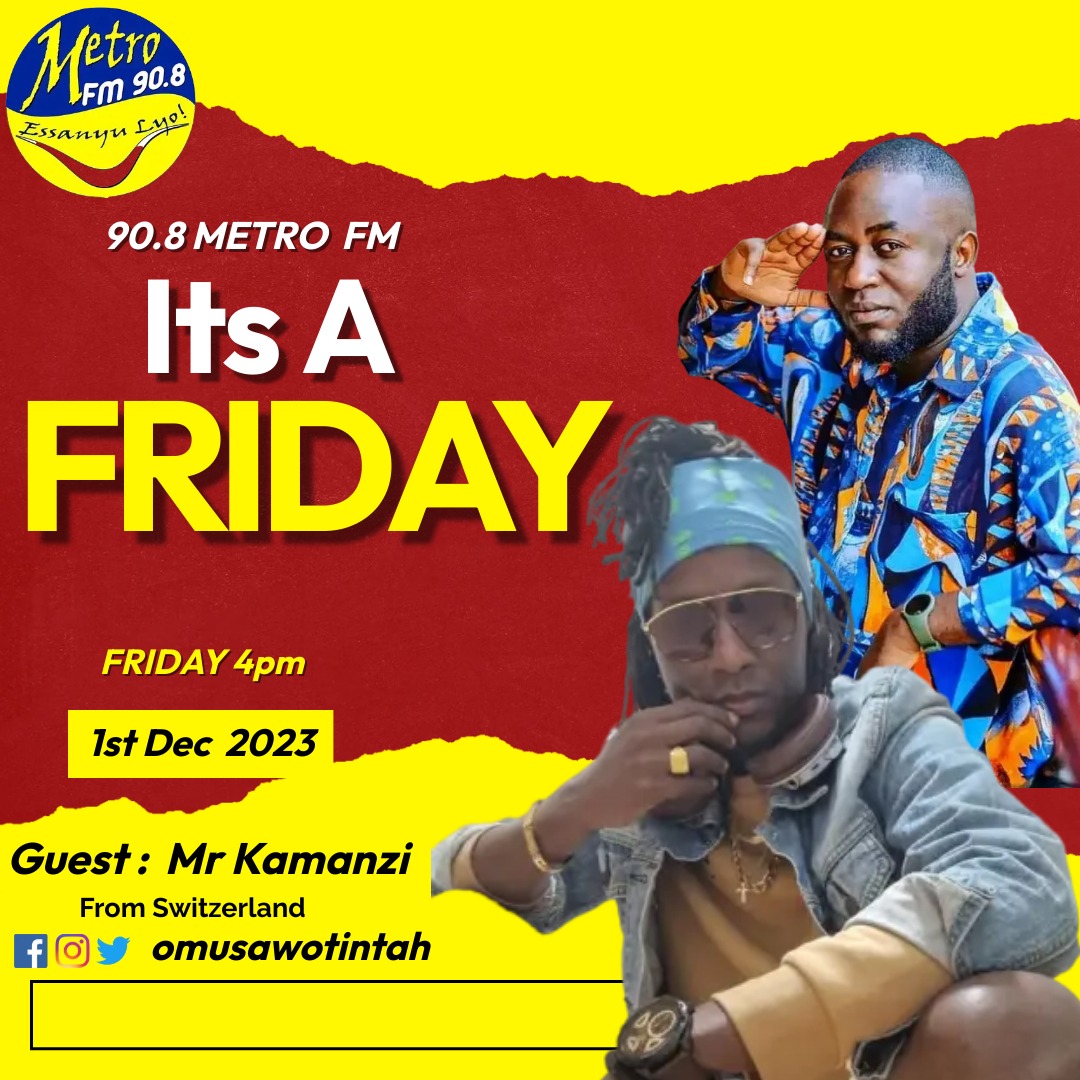 Metro FM 90.8's celebrated radio presenter and media activist, Omusawo Tintah, is gearing up to host the sensational Switzerland-based singer, Mr. Kamanzi, this Friday on his renowned radio show, Free Style Friday, running from 4 pm to 7 pm.
Omusawo Tintah's Free Style Friday has become a staple for music enthusiasts, featuring top-notch music and hosting internationally acclaimed artists. The show's popularity has soared, making it one of Uganda's most loved and trending radio programs.
Mr. Kamanzi, who is set to be the special guest on this week's episode, brings a wealth of musical talent and a captivating story to share. His journey in the world of music began at the age of 12, fueled by a deep passion for the art form. One of his childhood dreams was to perform on the grand stage, a dream that materialized in 1995 and marked the commencement of his music career.
Known for his distinctive vocal style, often referred to as "the husky voice of Africa," Mr. Kamanzi migrated to Switzerland a few years later. In 2008, he had the privilege of sharing the stage with T.o.k and Sean Paul in Dar es Salaam, Tanzania, a significant milestone in his musical journey.
With two published albums, namely "Unite" and "Today and Tomorrow," Mr. Kamanzi has made waves in the music industry. His track "Show Dem the Sign" received extensive airplay on local radio stations, solidifying his position as a notable artist. His performances have graced numerous stages across Africa and Europe, showcasing his versatility in musical genres, including Reggae, Afrobeat, Dancehall, and Pop Dancehall.
Beyond his musical accomplishments, Mr. Kamanzi's work with the Reggaenerators since 2021 has added a collaborative dimension to his career. His music carries a powerful message of upliftment, education, peace, and love, aligning with his personal motto: "Anywhere mi deh mi spread love."
As Free Style Friday prepares to host this illustrious artist, fans can anticipate an engaging and soulful session, blending Omusawo Tintah's charismatic hosting with the melodious tunes and inspiring story of Mr. Kamanzi. Tune in to Metro FM 90.8 this Friday for a musical experience that transcends borders and embraces the universal language of love through music.