VIDEO : Stephen A. Smith Criticizes Jada Pinkett Smith for 'Emasculating' Behaviors Towards Will Smith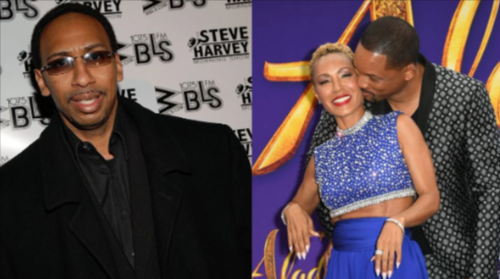 Well-known ESPN commentator Stephen A. Smith recently took a break from discussing sports to express his strong opinions regarding Jada Pinkett Smith's public statements and actions towards her husband, Will Smith, which he deemed as "emasculating."
On Saturday, Smith shared a video on his Instagram account where he passionately urged the actor to reconsider her approach to her marriage. He emphasized that certain aspects of their relationship, such as her involvement with her son's friend, are their own business. However, he emphasized that the public humiliation of Will Smith should come to a halt.
In his video message, Smith stated, "You want to mess with some guy who happens to be your son's friend? As questionable as that might appear to some, that's your personal matter. You want to separate from your husband and deal with these matters privately? That is also your prerogative."
He continued, "But this public emasculation needs to cease. Jada, all you're accomplishing is increasing the negativity directed at you. Regardless of what you say, there's no justification for the way you've treated Will Smith. Every time I witness Jada Pinkett Smith discussing Will Smith, I cringe. We are kings. We don't deserve to be treated in such a manner."
Jada Pinkett Smith's Upcoming Memoir Unveils Surprising Revelations
Jada Pinkett Smith has recently shocked the public with a series of revelations set to be featured in her upcoming memoir. During an interview with Hoda Kotb on the TODAY show, the actor shed light on her unconventional relationship with her husband, Will Smith.
Pinkett Smith expressed her astonishment, stating, "First of all, I'm truly surprised because, bear in mind, I'm not present in the same way. We haven't referred to each other as husband and wife for an extended period. I find myself wondering, 'What's happening right now? Keep my wife's name out of your mouth?' I'm genuinely concerned for Will because I don't understand the current situation."
In the same interview, Pinkett Smith addressed the eye roll she made before the incident where Will Smith confronted Chris Rock on stage at a recent awards ceremony. She clarified that the eye roll wasn't due to the joke made by Rock but was intended to raise awareness about the possibility of a jab at alopecia.
Furthermore, Pinkett Smith revealed a surprising revelation from her past. She disclosed that the late rapper Tupac Shakur had proposed to her while serving time in prison in 1995. Reflecting on that time, she mentioned that this was one of the most painful parts of her book and her life. She explained that Tupac, despite his condition, wanted a solid foundation and that their deep friendship played a significant role in his proposal.
She said, "I promise you, he would've married me and divorced me as soon as he got out [of prison]. He would've! He wouldn't have wanted me as a wife. I know that for a fact! But I think just being at Rikers, it just kinda shook him a little."
Omusawo Tintah To Host Renowned Swiss Artist Mr. Kamanzi on Metro fm 90.8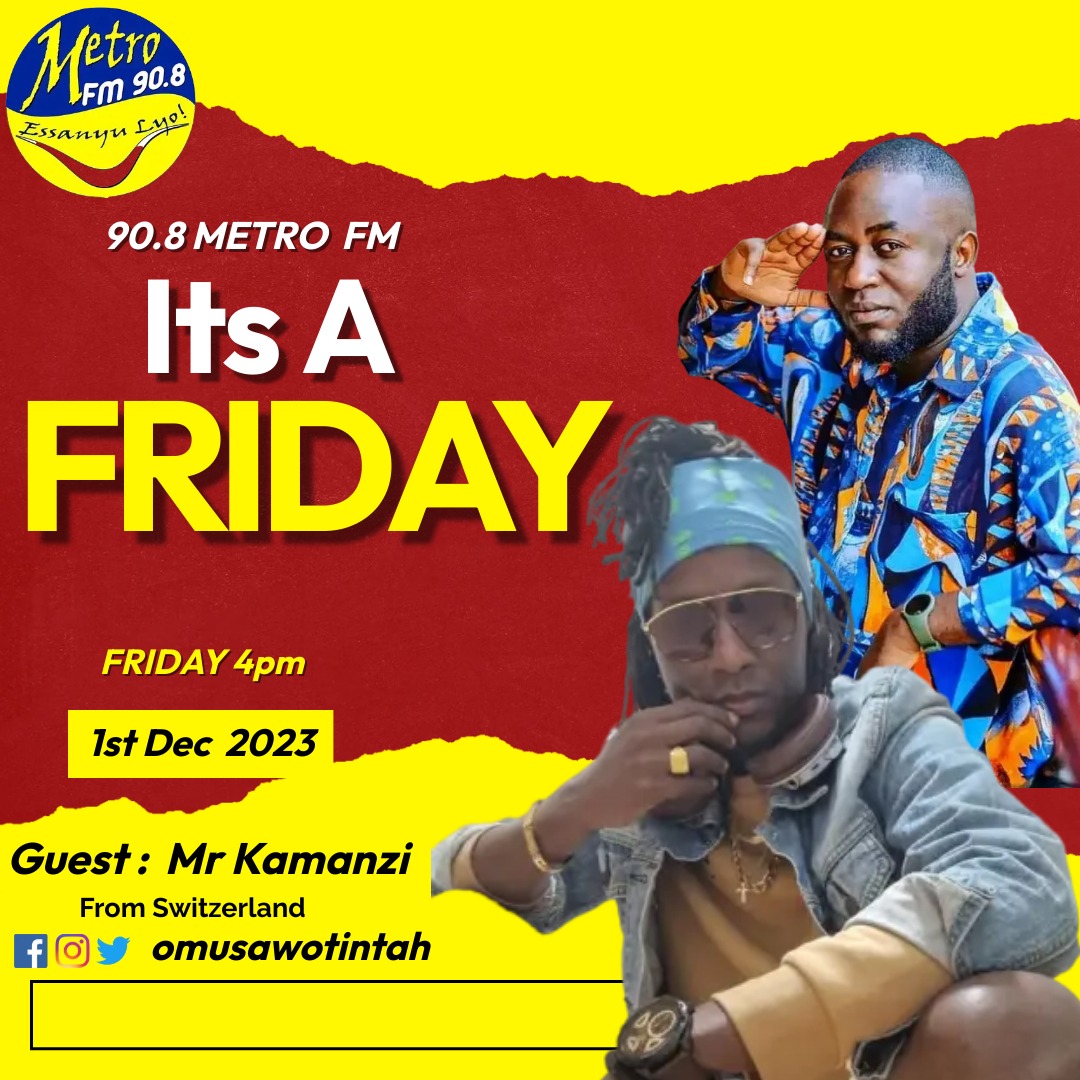 Metro FM 90.8's celebrated radio presenter and media activist, Omusawo Tintah, is gearing up to host the sensational Switzerland-based singer, Mr. Kamanzi, this Friday on his renowned radio show, Free Style Friday, running from 4 pm to 7 pm.
Omusawo Tintah's Free Style Friday has become a staple for music enthusiasts, featuring top-notch music and hosting internationally acclaimed artists. The show's popularity has soared, making it one of Uganda's most loved and trending radio programs.
Mr. Kamanzi, who is set to be the special guest on this week's episode, brings a wealth of musical talent and a captivating story to share. His journey in the world of music began at the age of 12, fueled by a deep passion for the art form. One of his childhood dreams was to perform on the grand stage, a dream that materialized in 1995 and marked the commencement of his music career.
Known for his distinctive vocal style, often referred to as "the husky voice of Africa," Mr. Kamanzi migrated to Switzerland a few years later. In 2008, he had the privilege of sharing the stage with T.o.k and Sean Paul in Dar es Salaam, Tanzania, a significant milestone in his musical journey.
With two published albums, namely "Unite" and "Today and Tomorrow," Mr. Kamanzi has made waves in the music industry. His track "Show Dem the Sign" received extensive airplay on local radio stations, solidifying his position as a notable artist. His performances have graced numerous stages across Africa and Europe, showcasing his versatility in musical genres, including Reggae, Afrobeat, Dancehall, and Pop Dancehall.
Beyond his musical accomplishments, Mr. Kamanzi's work with the Reggaenerators since 2021 has added a collaborative dimension to his career. His music carries a powerful message of upliftment, education, peace, and love, aligning with his personal motto: "Anywhere mi deh mi spread love."
As Free Style Friday prepares to host this illustrious artist, fans can anticipate an engaging and soulful session, blending Omusawo Tintah's charismatic hosting with the melodious tunes and inspiring story of Mr. Kamanzi. Tune in to Metro FM 90.8 this Friday for a musical experience that transcends borders and embraces the universal language of love through music.