Artist Biography – Advokate I Dzemabweh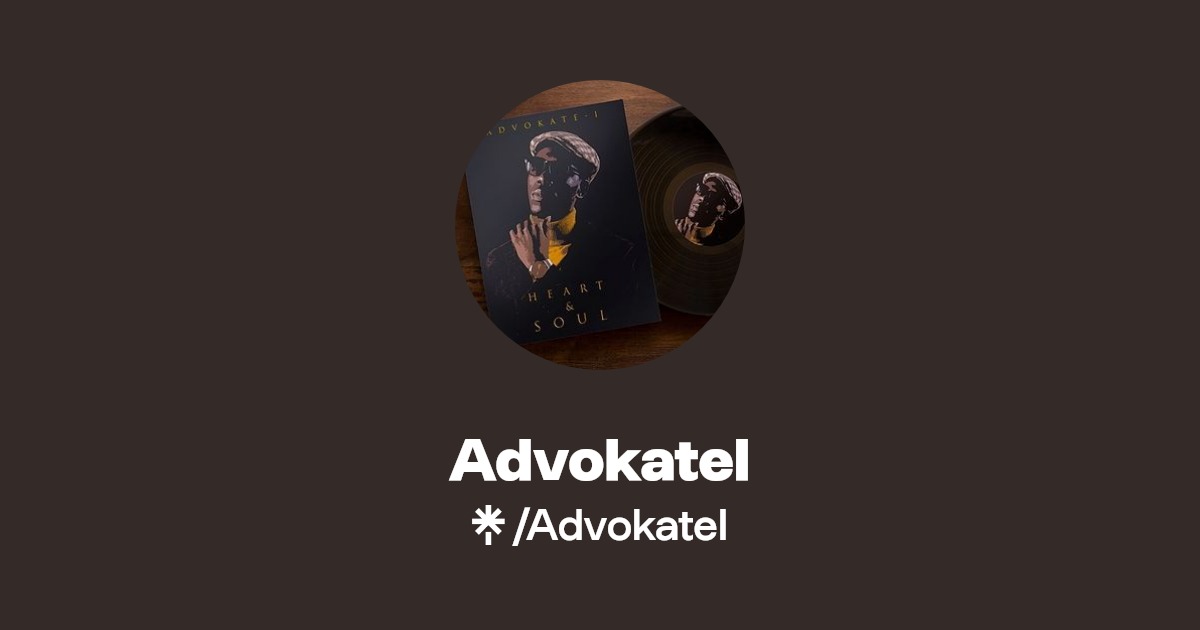 Full Name: Gabriel Muchanyu
Stage Name: Advokate I Dzemabweh
Tag Line: Ngoma Dzemabweh (The Hard-Hitting African Sound)
Birthplace: Zimbabwe
Current Residence: Johannesburg, Gauteng, South Africa
Contact: [email protected]
Background
Gabriel Muchanyu, known by his stage name Advokate I Dzemabweh, was born on May 22, 1995, in Bulawayo, Zimbabwe. He is the youngest of five siblings and spent his formative years in Kwekwe, Torwood, a small mining town nestled in the Midlands Province of Zimbabwe. He received his primary education at George Hill and completed his secondary schooling at Batanai (ZISCO) High. Unfortunately, due to financial constraints, he couldn't pursue further studies.
His passion for music blossomed during his high school years in 2011. Initially, he never envisioned becoming a musician, but his deep love for music continued to flourish. He started searching for scarce riddims and beats, and his upbringing in a neighborhood heavily influenced by REGGAE DANCEHALL music made it easier for him to connect with the culture. Without any formal training, he penned his first song and successfully fused it with a riddim. Like many aspiring artists, he recorded his early demos using a simple phone. His close friend from high school, Amon Ayesi, provided crucial support and encouragement for his musical journey. Advokate I Dzemabweh had his inaugural studio experience in 2014 at Manix Brothers Records in Zimbabwe. Since then, he has graced the stage alongside renowned artists such as Kinnah, Tocky Vibes, Zig Zag Band, DJ Fydale, among others.
![R.Shumba Photography](Image URL) He later relocated to South Africa to chase his musical aspirations. There, he began collaborating with Sparkle T of Soft Attack Music and connected with Don Franco Tafari, who played a pivotal role in shaping both his music and image.
Discography
On February 12, 2021, he released his second song titled "Ngatigare Murudo" under the Dzemabweh Music Afrika Record Label.
On March 20, 2021, the song was featured in MzansiReggae's new release highlights. He performed it for the first time at Majestic Bar in Braamfontein.
He had his first interview with Havok ZW on the Hook-up show, which you can watch [here](YouTube URL).
Riddims Feature
"Ngatigare Murudo" on the Bantu connect riddim by Tai Tan UG.
"Long Distance Love" on "My Thoughts Riddim" (produced by Allaz).
"Up and Down" on "Street Lights Riddim" by Tuff Lion Music Malawi.
Future Projects
Advokate I Dzemabweh has been featured on upcoming riddims set to be released:
"Timeline Riddim" by Tuff Lion Music Malawi.
"Binghi Warrior Riddim" by Dr. Dread.
"Detox Riddim" by Cross Borders.
"Flight Mode Riddim" by Blackness Blue Production.
He is planning to release a new single with an accompanying video in the upcoming summer, leading to the release of an EP.
Social Media Links
Omusawo Tintah To Host Renowned Swiss Artist Mr. Kamanzi on Metro fm 90.8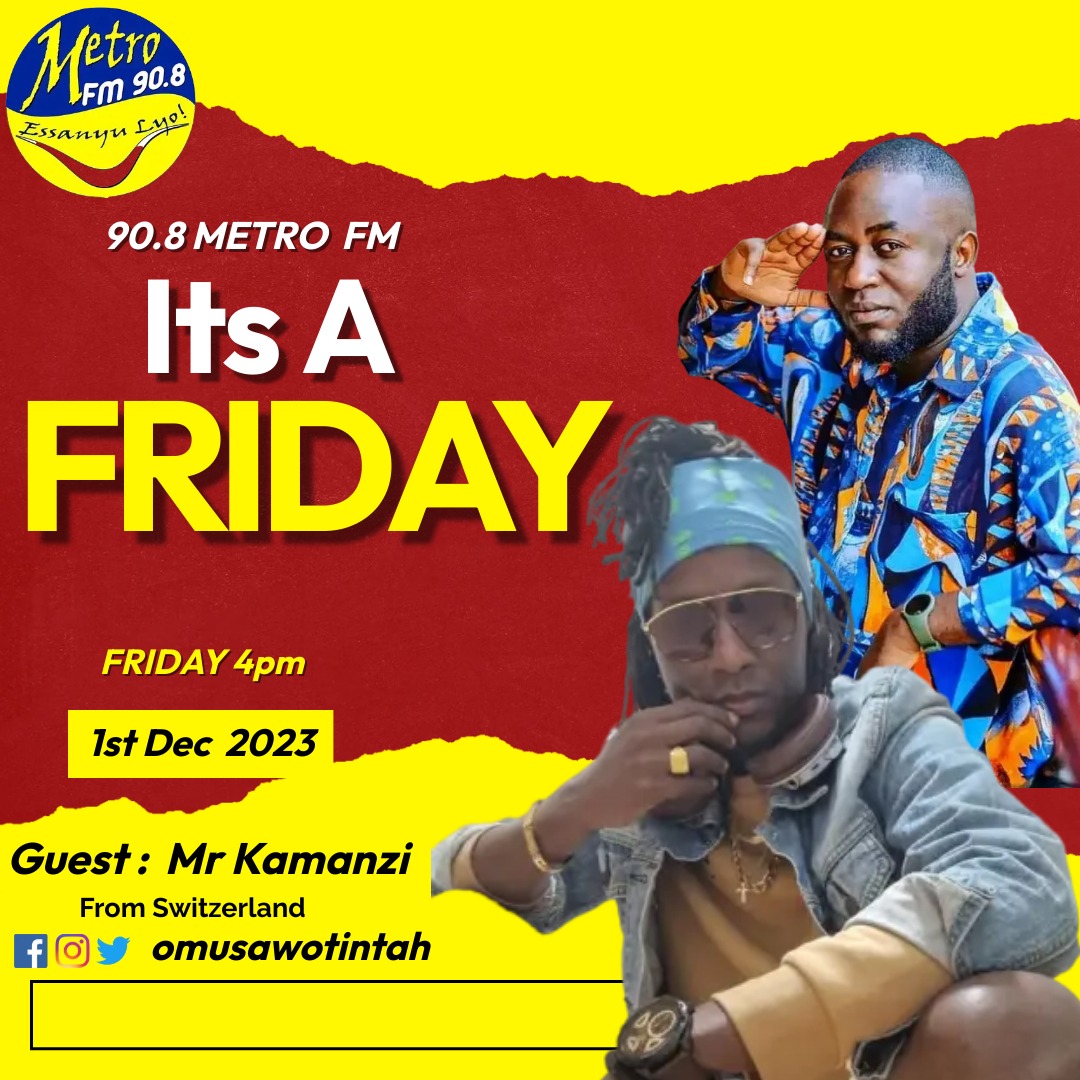 Metro FM 90.8's celebrated radio presenter and media activist, Omusawo Tintah, is gearing up to host the sensational Switzerland-based singer, Mr. Kamanzi, this Friday on his renowned radio show, Free Style Friday, running from 4 pm to 7 pm.
Omusawo Tintah's Free Style Friday has become a staple for music enthusiasts, featuring top-notch music and hosting internationally acclaimed artists. The show's popularity has soared, making it one of Uganda's most loved and trending radio programs.
Mr. Kamanzi, who is set to be the special guest on this week's episode, brings a wealth of musical talent and a captivating story to share. His journey in the world of music began at the age of 12, fueled by a deep passion for the art form. One of his childhood dreams was to perform on the grand stage, a dream that materialized in 1995 and marked the commencement of his music career.
Known for his distinctive vocal style, often referred to as "the husky voice of Africa," Mr. Kamanzi migrated to Switzerland a few years later. In 2008, he had the privilege of sharing the stage with T.o.k and Sean Paul in Dar es Salaam, Tanzania, a significant milestone in his musical journey.
With two published albums, namely "Unite" and "Today and Tomorrow," Mr. Kamanzi has made waves in the music industry. His track "Show Dem the Sign" received extensive airplay on local radio stations, solidifying his position as a notable artist. His performances have graced numerous stages across Africa and Europe, showcasing his versatility in musical genres, including Reggae, Afrobeat, Dancehall, and Pop Dancehall.
Beyond his musical accomplishments, Mr. Kamanzi's work with the Reggaenerators since 2021 has added a collaborative dimension to his career. His music carries a powerful message of upliftment, education, peace, and love, aligning with his personal motto: "Anywhere mi deh mi spread love."
As Free Style Friday prepares to host this illustrious artist, fans can anticipate an engaging and soulful session, blending Omusawo Tintah's charismatic hosting with the melodious tunes and inspiring story of Mr. Kamanzi. Tune in to Metro FM 90.8 this Friday for a musical experience that transcends borders and embraces the universal language of love through music.