Dr. Kulthum Nabunya Defends Husband Akram in Light of Legal Troubles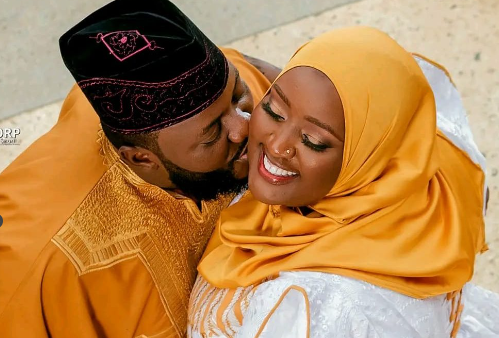 Upon her return from a recent trip to Canada, Dr. Kulthum Nabunya has taken a stand to defend her husband, Akram Gumisiriza, who had been embroiled in legal issues following an incident involving a sex worker. The incident had led to Gumisiriza's arrest, with a night spent at Katwe Police Station, after a dispute with a woman he had met on Salaama Road.
The woman had accused Gumisiriza of threatening her with a knife and demanded compensation of Shs 20 million, resulting in considerable public attention. Dr. Kulthum, addressing the media at Entebbe International Airport, revealed that she had been monitoring the situation online and had already conversed with her husband regarding the incident. In her explanation, she shed light on the matter.
Dr. Kulthum emphasized that the public's reaction had been excessive, given that their marriage is open, and her husband had not breached the terms they had agreed upon. She underlined that, as a Muslim man, Gumisiriza had the right to marry multiple women, thus dismissing any allegations of infidelity as inconsequential.
Furthermore, she portrayed her husband as a "gentleman" and criticized those who seemed to be pursuing him for financial gain or out of jealousy. Dr. Kulthum urged the public to let the issue rest, highlighting that Akram Gumisiriza had previously admitted to infidelity and disclosed that both he and the sex worker had undergone a blood test in a prior YouTube interview.
The situation raises questions about the complexities of personal relationships and the balance between public and private matters in the age of social media and intense public scrutiny.
Omusawo Tintah To Host Renowned Swiss Artist Mr. Kamanzi on Metro fm 90.8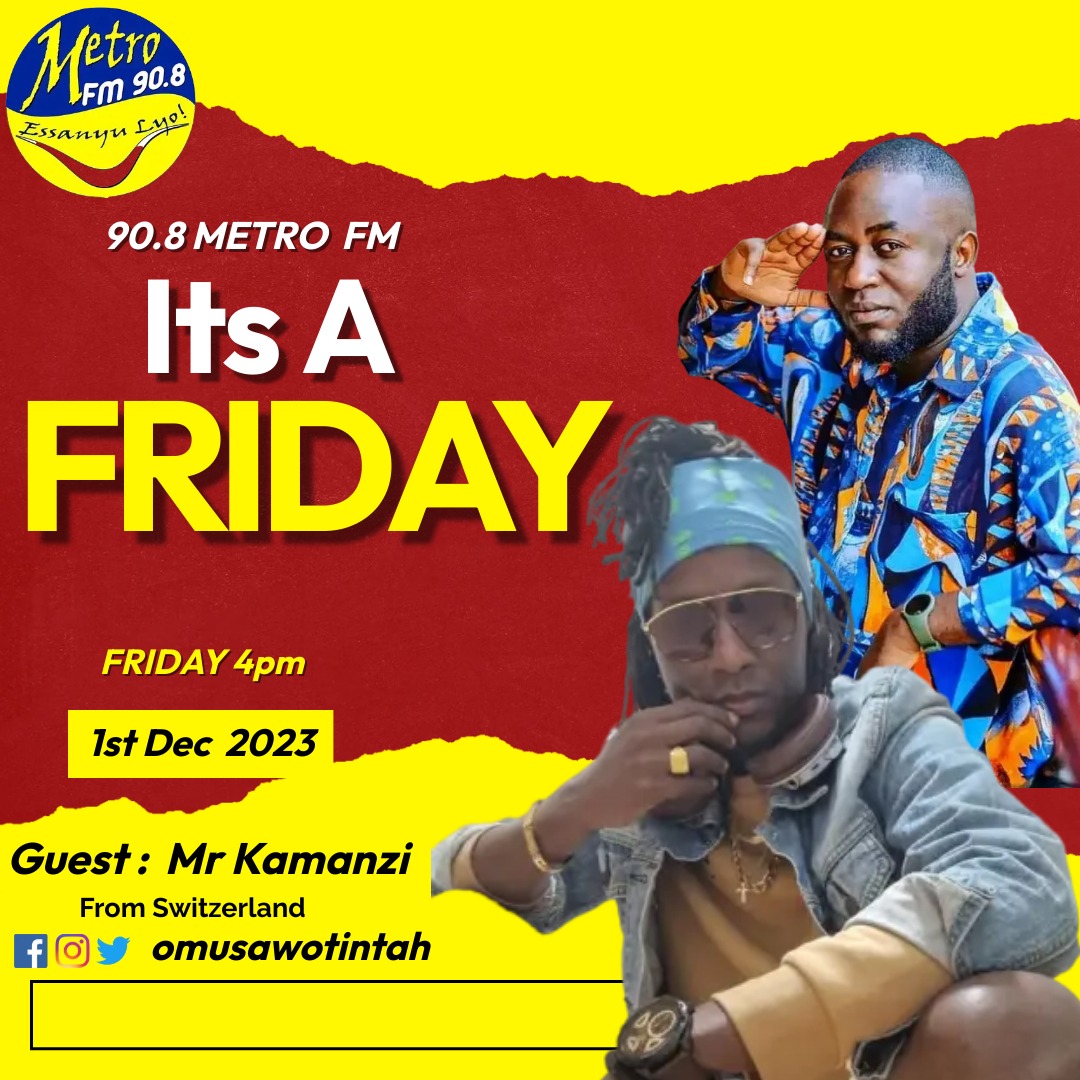 Metro FM 90.8's celebrated radio presenter and media activist, Omusawo Tintah, is gearing up to host the sensational Switzerland-based singer, Mr. Kamanzi, this Friday on his renowned radio show, Free Style Friday, running from 4 pm to 7 pm.
Omusawo Tintah's Free Style Friday has become a staple for music enthusiasts, featuring top-notch music and hosting internationally acclaimed artists. The show's popularity has soared, making it one of Uganda's most loved and trending radio programs.
Mr. Kamanzi, who is set to be the special guest on this week's episode, brings a wealth of musical talent and a captivating story to share. His journey in the world of music began at the age of 12, fueled by a deep passion for the art form. One of his childhood dreams was to perform on the grand stage, a dream that materialized in 1995 and marked the commencement of his music career.
Known for his distinctive vocal style, often referred to as "the husky voice of Africa," Mr. Kamanzi migrated to Switzerland a few years later. In 2008, he had the privilege of sharing the stage with T.o.k and Sean Paul in Dar es Salaam, Tanzania, a significant milestone in his musical journey.
With two published albums, namely "Unite" and "Today and Tomorrow," Mr. Kamanzi has made waves in the music industry. His track "Show Dem the Sign" received extensive airplay on local radio stations, solidifying his position as a notable artist. His performances have graced numerous stages across Africa and Europe, showcasing his versatility in musical genres, including Reggae, Afrobeat, Dancehall, and Pop Dancehall.
Beyond his musical accomplishments, Mr. Kamanzi's work with the Reggaenerators since 2021 has added a collaborative dimension to his career. His music carries a powerful message of upliftment, education, peace, and love, aligning with his personal motto: "Anywhere mi deh mi spread love."
As Free Style Friday prepares to host this illustrious artist, fans can anticipate an engaging and soulful session, blending Omusawo Tintah's charismatic hosting with the melodious tunes and inspiring story of Mr. Kamanzi. Tune in to Metro FM 90.8 this Friday for a musical experience that transcends borders and embraces the universal language of love through music.