Human Rights Activists Challenge UHRC Report on Disappearance of Opposition Political Actors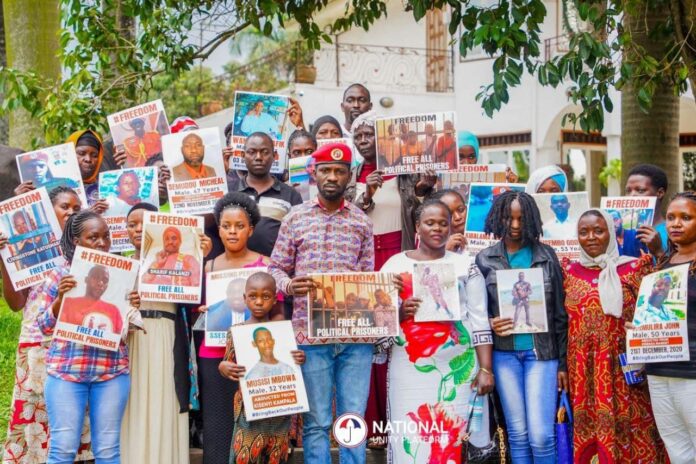 The Uganda Human Rights Commission (UHRC) currently finds itself enmeshed in a cloud of uncertainty as it grapples with the alleged disappearances of members of the National Unity Platform (NUP), a disclosure made by Chairperson Mariam Wangadya. This predicament arises following a report conducted by the UHRC on the alleged torture and detention of NUP members.
Observations:
Lack of Transparency and Clarity: The UHRC's response to the claims surrounding the disappearance of NUP members, as expounded in their report, has raised concerns about the lucidity and transparency of their findings. The report's ambiguities could impede a comprehensive understanding of the situation.
Timing and Context: The timing of the report's release, coinciding with a call for investigations and amid increased scrutiny of human rights in Uganda, triggers inquiries into the report's autonomy and its capacity to provide an unbiased evaluation.
Condemnations:
Perceived Lack of Independence: The UHRC must operate independently to instill public trust and ensure impartial findings. Any perception of undue influence or alignment with President Museveni's government can undermine the UHRC's credibility.
Transparency and Accountability: It is imperative for the UHRC to be transparent and accountable when addressing allegations of human rights violations. When these allegations involve government entities, it becomes even more critical for the UHRC to demonstrate its impartiality.
Protection of Human Rights: The UHRC's primary mission is to safeguard and promote human rights. The uncertainties and potential lapses in addressing alleged human rights abuses cast doubts on the commission's ability to effectively fulfill this mission.
Clinton Mirrors' Perspective:
Clinton Mirrors, a fervent champion of human rights, disputes the findings of the UHRC report. He posits that the UHRC's operations in Uganda are subject to the influence of President Museveni's government, a factor that, in his view, compromises its capacity to provide precise and impartial reports to the Ugandan populace.
It is of utmost importance that the UHRC takes swift action to address these observations and condemnations. Upholding the principles of transparency, independence, and accountability is indispensable in rebuilding trust and confidence in the UHRC's competence to safeguard and advance human rights in Uganda. The commission must exhibit an unwavering dedication to justice and human rights, ensuring the well-being of all Ugandans.
Writer Is Clinton Mirrors Ampaire, a political activist and hybrid mobilizer in Uganda under the National Unity Platform (NUP) party
Police Officer Wounded in Shootout as Stolen Vehicle from Kenya Intercepted in Lira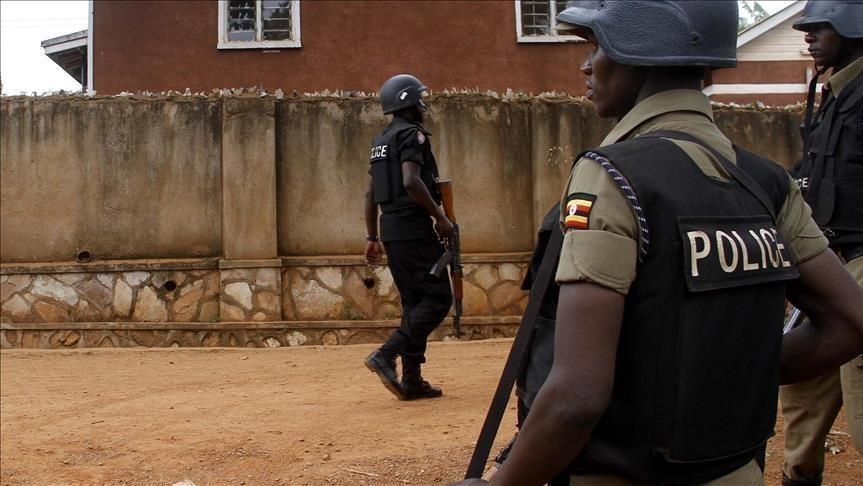 In a dramatic incident, a police officer from Lira Central Police Station sustained a gunshot wound in the stomach during a confrontation when law enforcement intercepted a Toyota Land Cruiser with registration number KDH 790K, suspected to be stolen from Kenya.
The altercation resulted in injuries to Tony Ebong and three others, identified as George Otyato from Awendo in Migori County, Kenya, Hussein Akako from Tororo-Malaba, and Paul Omara from Oyugisi Homa Bay County, Kenya.
The apprehended vehicle is currently impounded at Lira Central Police Station, and efforts are underway to locate a suspect who is believed to have escaped during the incident.
All injured individuals are receiving medical attention at Lira Regional Referral Hospital. The nature of their involvement in the alleged raid remains unclear.
A combined team of regular police and Flying Squad operatives established a checkpoint at Adwali cell, Boroboro ward, in Lira City East Division after receiving information about a suspected stolen vehicle from Kenya. The case was documented under Reference Number OB 24/9/11/2023 at Karuri Police Station, indicating that the vehicle was being driven into Uganda through the Busia border.
According to reports, the suspects attempted to mislead authorities by changing the vehicle's number plates to UBE 665K while in Dokolo district.
Patrick Jimmy Okema, the North Kyoga Police Spokesperson, confirmed that the vehicle's movements through Tororo, Mbale, Soroti, and Lira were tracked using a monitoring system. The ongoing investigation aims to unravel the circumstances surrounding the stolen vehicle and the individuals involved in the incident.