Israeli Decision to Renew Water Supply a 'Publicity Stunt,' Say Gaza Palestinians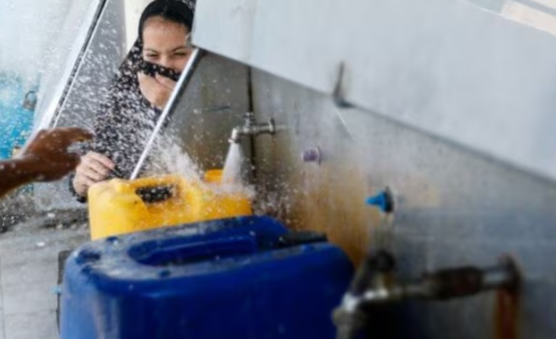 In a region where access to basic resources is often a matter of survival, the recent announcement by Israeli authorities regarding the renewal of water supply to the southern areas of Gaza has been met with skepticism by local Palestinians.
The decision, heralded by Israel, claims to provide much-needed water sources to the Gaza Strip, but it has been disputed by aid agencies and local residents. According to a statement from the United Nations, there is no evidence to support the claim that any significant amount of water has reached the Gaza Strip.
The reality on the ground, as reported by local sources, paints a different picture. The water supply appears to have been directed to a limited area, specifically the Eastern areas of Khan Yunis City. This area, however, is marred by critical destruction, with residents having been evacuated from their homes. Consequently, it appears that very few people will actually benefit from this water supply, given the absence of inhabitable structures in the vicinity.
Another critical challenge is the lack of electricity in the Gaza Strip. Without a stable power supply, the ability to utilize the water provided remains severely restricted. The water pumps essential for distribution and access to clean water sources rely on electricity to function. This presents a significant hurdle for the local population in their quest for a reliable water supply.
The dispute over water access in Gaza is a part of a larger and more complex struggle for resources and rights in the region. Palestinians have faced persistent challenges when it comes to accessing basic necessities, from water to electricity, which are essential for daily life.
The situation emphasizes the need for a sustainable and equitable resolution to the challenges faced by the people of Gaza. Beyond the politics, it is the local residents, often living in precarious conditions, who bear the brunt of such disputes and interruptions to essential services.
As the debate continues over the renewal of water supply to Gaza, it underscores the urgency of addressing the broader humanitarian issues in the region. Access to clean water and reliable electricity should be universal rights, not subjects of dispute and political maneuvering. Palestinians in Gaza hope for a future where the basic necessities of life are secure and accessible, allowing them to live in dignity and peace.
Blueface's Mom, Karlissa Saffold, Takes Aim At Jaidyn Alexis' Family In Fiery Social Media Rant – The Hoima Post –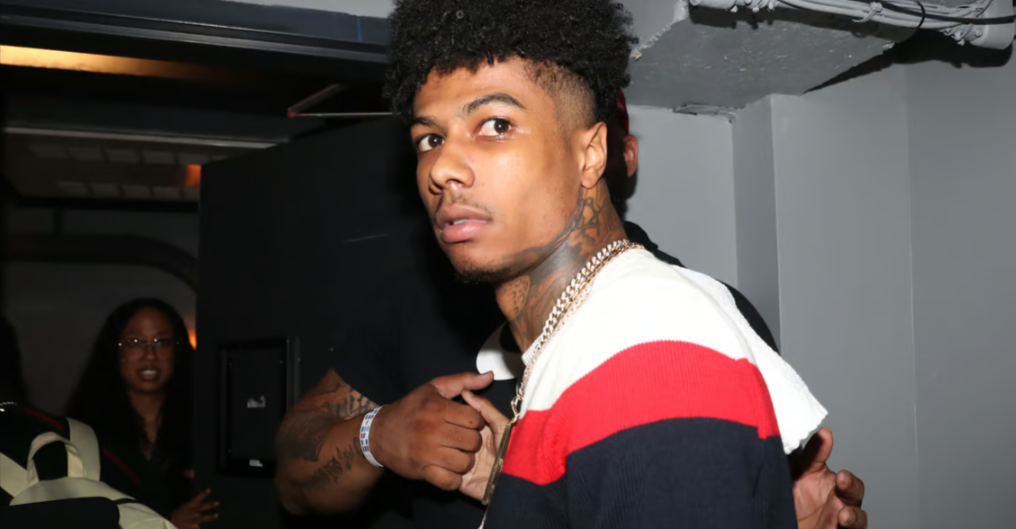 Jaidyn Alexis and Blueface's relationship has seen its fair share of ups and downs since high school, marked by numerous separations and reconciliations. Their connection goes beyond romance, as they share two children and are now bound by the 25-year-old rapper's recording contract with MILF Music and Columbia Records. However, recent social media activity from Blueface sparked interest when he removed all photos of him and Jaidyn from his Instagram.
Responding to the situation, Blueface's mom, Karlissa Saffold, took to social media to express her thoughts and directed her frustration at Jaidyn's mother in a heated rant. Recalling a past incident where she felt mistreated by Jaidyn's family, Saffold highlighted the challenges of being the one making sacrifices while facing financial struggles.
Amidst the emotional confrontation, Saffold called out Jaidyn's mother for not defending her daughter against online criticism. Although Saffold herself has engaged in negative comments about her future daughter-in-law in the past, she asserted that she has also defended Jaidyn when necessary. Expressing frustration, Saffold noted her efforts to reach out to Jaidyn's family, emphasizing the need for support and understanding between mothers.
While Saffold's message may not have been conciliatory, her protective instincts kicked in when she witnessed Tokyo Toni making controversial statements about Beyonce and Blue Ivy. Saffold promptly defended the 11-year-old, showcasing a change in her approach when it comes to standing up for others in the public eye. The complex dynamics surrounding Blueface, Jaidyn Alexis, and their families continue to captivate social media users, adding another layer to their ongoing saga. For more details, follow the link below.