Kava Jah and The Remedy's 'Look How Long' Emerges as a Standout Roots Reggae Album of 2023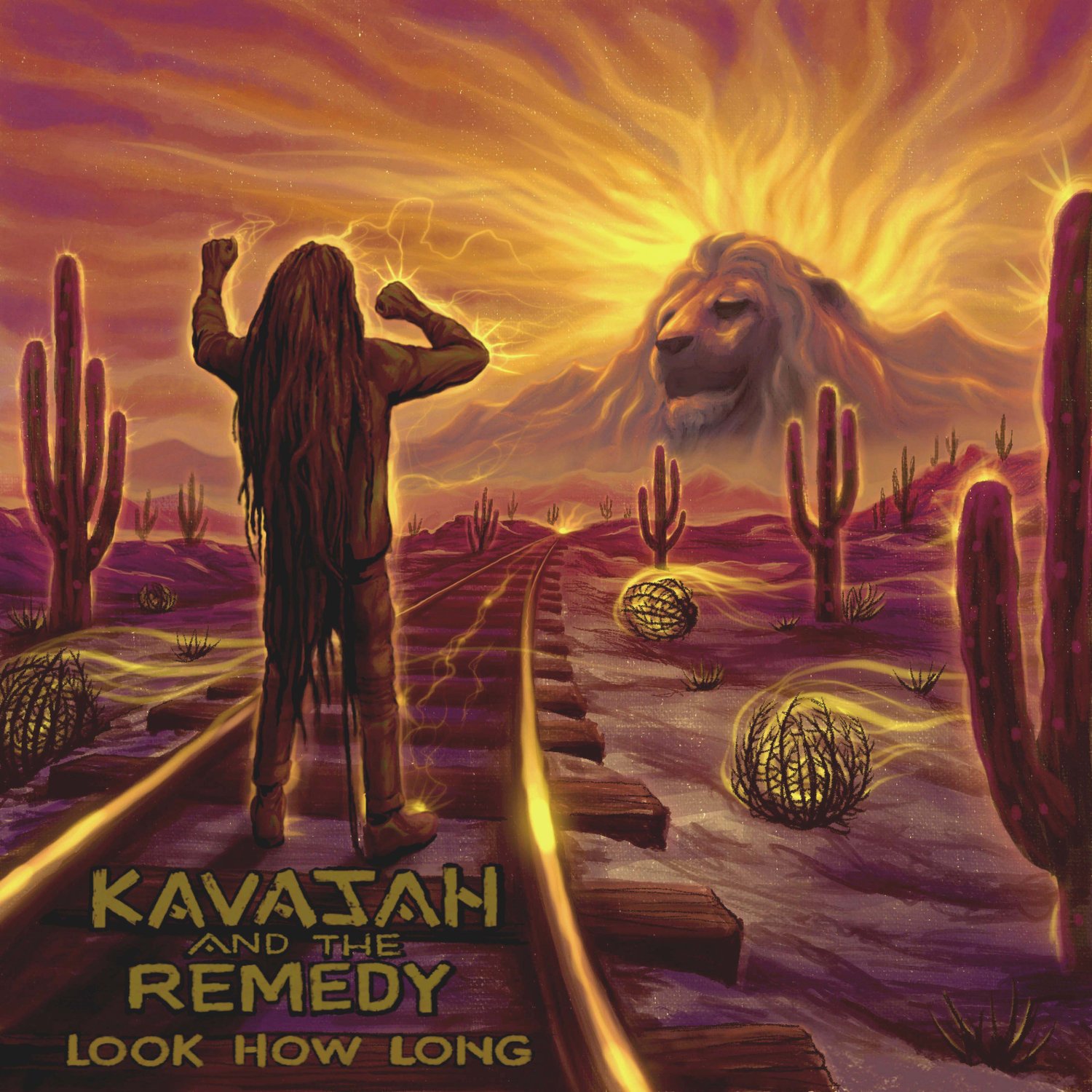 In the realm of roots reggae, 2023 has witnessed the emergence of a truly exceptional offering – "Look How Long" by Kava Jah and The Remedy. Kava Jah, an immensely gifted singer-songwriter and musician hailing from Jamaica, has poured his heart and soul into crafting this absolutely enchanting album.
Listening to Kava and his band's music for the first time was a revelation, leaving a profound impression with their groove, storytelling, and impeccable musicianship.
The album kicks off with one of the most captivating intros ever heard in music, aptly titled "Kava Intro." This introspective piece narrates Kava's journey growing up in Jamaica and his inspiration behind creating the album, as music flows through the very essence of his being.
In the contemporary reggae landscape, the authenticity of the roots reggae groove can sometimes be overshadowed by overproduced tracks. However, when it finally unfolds in "Roots Natty," the listener is enveloped by the pulsating bass line and the band's harmonious synergy. The enchanting guitar work and Kava's impassioned message advocating the significance of freedom and nothing less are truly inspiring.
The keys, horns, and percussion shine brilliantly in "Ship In The Rough Sea," an uplifting anthem celebrating unwavering faith and the ability to navigate life's most challenging waters. Kava's lyrics, vocals, and delivery are nothing short of breathtaking.
In the infectious jam, "Love The Life," Kava and the band exude an overwhelming sense of joy and a profound appreciation for life's daily blessings. It's a classic that pays homage to the gift of existence. The reggae guitar in this track adds an extra layer of charm, contributing to the overall feel of the song.
Kava's unwavering faith and its role as his guiding light and source of strength take center stage in "Bless My Soul." The excitement of love is beautifully portrayed in "Pot Of Gold," where the horn section perfectly complements the bass guitar, and the harmonious backup vocals enhance Kava's soulful voice. The song also features an entrancing irie guitar solo.
Speaking of groovy roots reggae guitar, "Look How Long" is undoubtedly one of those tracks from the album that promises an electrifying live performance. One can't help but anticipate an upcoming tour from Kava Jah and The Remedy, as they deliver a powerful message for freedom.
"Green Lights" is an absolute gem and stands out as one of the album's most compelling tracks. Kava's creativity shines through, encouraging listeners to embrace their authentic selves and not hold back. It's here that Kava's exceptional singing talent truly comes to the forefront.
For a musical journey from the bustling streets of Kingston into the serene heart of Jamaica's countryside, "Country Bus" is the perfect ticket. It's yet another roots-infused track that invites us into the dynamic world of Kava Jah.
The most gifted artists create music that is authentic and offers a glimpse into their world, and "Look How Long" seamlessly achieves this. It's undeniably one of the most captivating new albums of the year, forging a deep connection between the listener and the artist's lived experiences.
Omusawo Tintah To Host Renowned Swiss Artist Mr. Kamanzi on Metro fm 90.8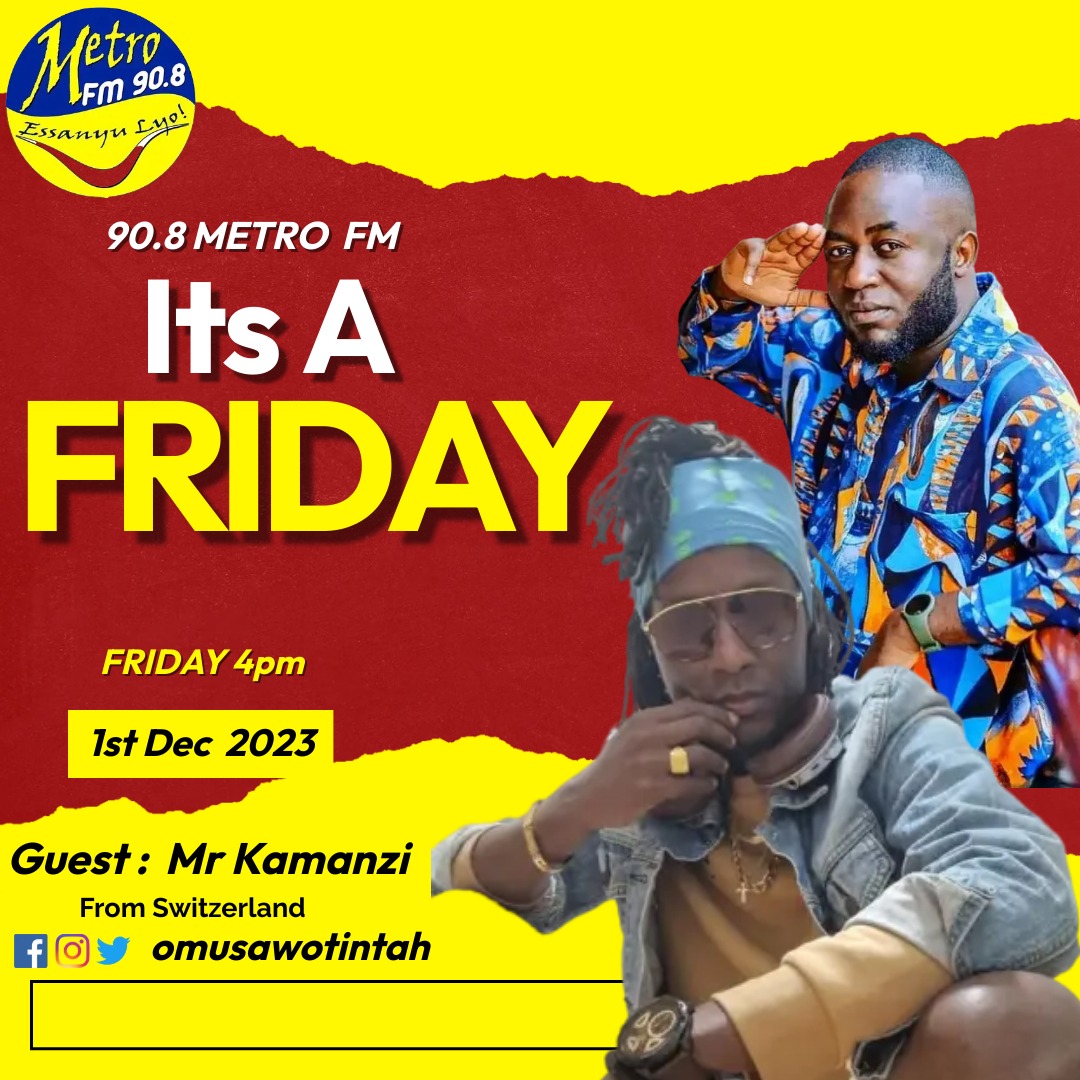 Metro FM 90.8's celebrated radio presenter and media activist, Omusawo Tintah, is gearing up to host the sensational Switzerland-based singer, Mr. Kamanzi, this Friday on his renowned radio show, Free Style Friday, running from 4 pm to 7 pm.
Omusawo Tintah's Free Style Friday has become a staple for music enthusiasts, featuring top-notch music and hosting internationally acclaimed artists. The show's popularity has soared, making it one of Uganda's most loved and trending radio programs.
Mr. Kamanzi, who is set to be the special guest on this week's episode, brings a wealth of musical talent and a captivating story to share. His journey in the world of music began at the age of 12, fueled by a deep passion for the art form. One of his childhood dreams was to perform on the grand stage, a dream that materialized in 1995 and marked the commencement of his music career.
Known for his distinctive vocal style, often referred to as "the husky voice of Africa," Mr. Kamanzi migrated to Switzerland a few years later. In 2008, he had the privilege of sharing the stage with T.o.k and Sean Paul in Dar es Salaam, Tanzania, a significant milestone in his musical journey.
With two published albums, namely "Unite" and "Today and Tomorrow," Mr. Kamanzi has made waves in the music industry. His track "Show Dem the Sign" received extensive airplay on local radio stations, solidifying his position as a notable artist. His performances have graced numerous stages across Africa and Europe, showcasing his versatility in musical genres, including Reggae, Afrobeat, Dancehall, and Pop Dancehall.
Beyond his musical accomplishments, Mr. Kamanzi's work with the Reggaenerators since 2021 has added a collaborative dimension to his career. His music carries a powerful message of upliftment, education, peace, and love, aligning with his personal motto: "Anywhere mi deh mi spread love."
As Free Style Friday prepares to host this illustrious artist, fans can anticipate an engaging and soulful session, blending Omusawo Tintah's charismatic hosting with the melodious tunes and inspiring story of Mr. Kamanzi. Tune in to Metro FM 90.8 this Friday for a musical experience that transcends borders and embraces the universal language of love through music.