Kidnap and Murder Charges Withdrawn Against Suspect in Susan Magara Case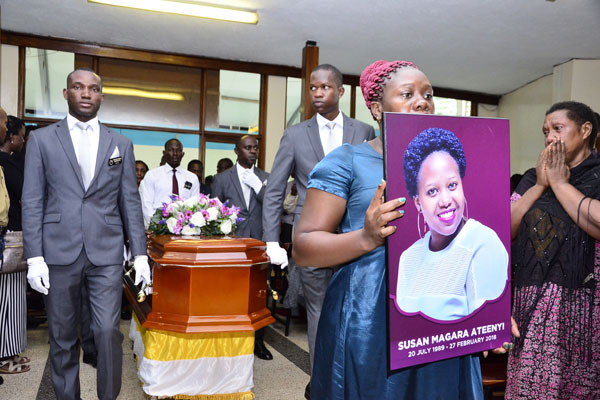 The Director of Public Prosecutions (DPP), Jane Frances Abodo, has decided to withdraw kidnap and murder charges against Patrick Agaba, also known as Kasaija or Agaba Pato, who was the main suspect in the murder of Susan Magara. This decision was made during a hearing before Kampala High Court Criminal Division Registrar Lawrence Tweyanze on October 16.
Originally, ten individuals were accused in the kidnapping and subsequent murder of 28-year-old Susan Magara, who worked as a cashier at Bwendero Dairy Farm. Other suspects included Abas Buvumbo, Yusuf Lubega, Hussein Wasswa, Muzamiru Ssali, Hassan Kato Miiro, Hajara Nakandi, Abubaker Kyewolwa, Mahad Kasalita, and Ismail Bukenya.
It was alleged that they had kidnapped Magara on February 7, 2018, with the intention of securing a ransom. However, on February 27, 2018, in Kigo, Wakiso district, she was brutally murdered.
Senior State Attorney Irene Nakimbugwe presented a withdrawal letter from DPP Abodo, indicating that the DPP had lost interest in pursuing charges against Agaba. The Ugandan Constitution, under Article 120, empowers the DPP to institute or withdraw criminal charges without providing reasons.
Agaba, although implicated in the case, had never been formally arraigned and charged. He was extradited from South Africa on May 15, 2019, but was initially charged with kidnapping in a separate case before Buganda Road Magistrate's court. Agaba was later granted bail after spending several months in Luzira prison on remand.
The case had stalled due to a funding shortfall within the judiciary, which has recently been resolved. Consequently, Registrar Tweyanze endorsed the withdrawal of charges against Agaba.
The case has garnered significant attention and exposed an alleged kidnap-for-ransom scheme orchestrated by the suspects. Evidence suggests that the group planned to target affluent individuals and their families, with Magara as their first victim. After securing a $200,000 ransom, the kidnappers reportedly killed Magara and disposed of her body. Various assets, including land titles and motor vehicles purchased with the ransom money, have been recovered by the police.
The case has been adjourned to October 23, 2023, for further hearing
Police Officer Wounded in Shootout as Stolen Vehicle from Kenya Intercepted in Lira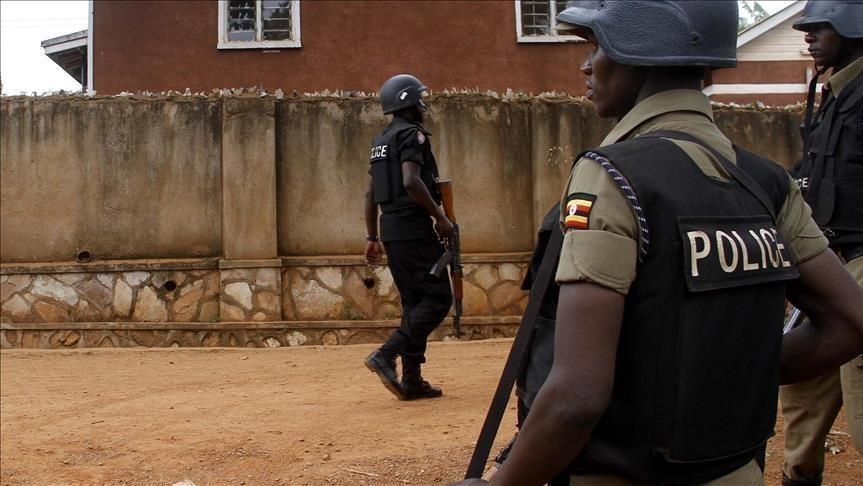 In a dramatic incident, a police officer from Lira Central Police Station sustained a gunshot wound in the stomach during a confrontation when law enforcement intercepted a Toyota Land Cruiser with registration number KDH 790K, suspected to be stolen from Kenya.
The altercation resulted in injuries to Tony Ebong and three others, identified as George Otyato from Awendo in Migori County, Kenya, Hussein Akako from Tororo-Malaba, and Paul Omara from Oyugisi Homa Bay County, Kenya.
The apprehended vehicle is currently impounded at Lira Central Police Station, and efforts are underway to locate a suspect who is believed to have escaped during the incident.
All injured individuals are receiving medical attention at Lira Regional Referral Hospital. The nature of their involvement in the alleged raid remains unclear.
A combined team of regular police and Flying Squad operatives established a checkpoint at Adwali cell, Boroboro ward, in Lira City East Division after receiving information about a suspected stolen vehicle from Kenya. The case was documented under Reference Number OB 24/9/11/2023 at Karuri Police Station, indicating that the vehicle was being driven into Uganda through the Busia border.
According to reports, the suspects attempted to mislead authorities by changing the vehicle's number plates to UBE 665K while in Dokolo district.
Patrick Jimmy Okema, the North Kyoga Police Spokesperson, confirmed that the vehicle's movements through Tororo, Mbale, Soroti, and Lira were tracked using a monitoring system. The ongoing investigation aims to unravel the circumstances surrounding the stolen vehicle and the individuals involved in the incident.