Nilotika Cultural Ensemble Unleashes Historic Nyabingi Resurrection Album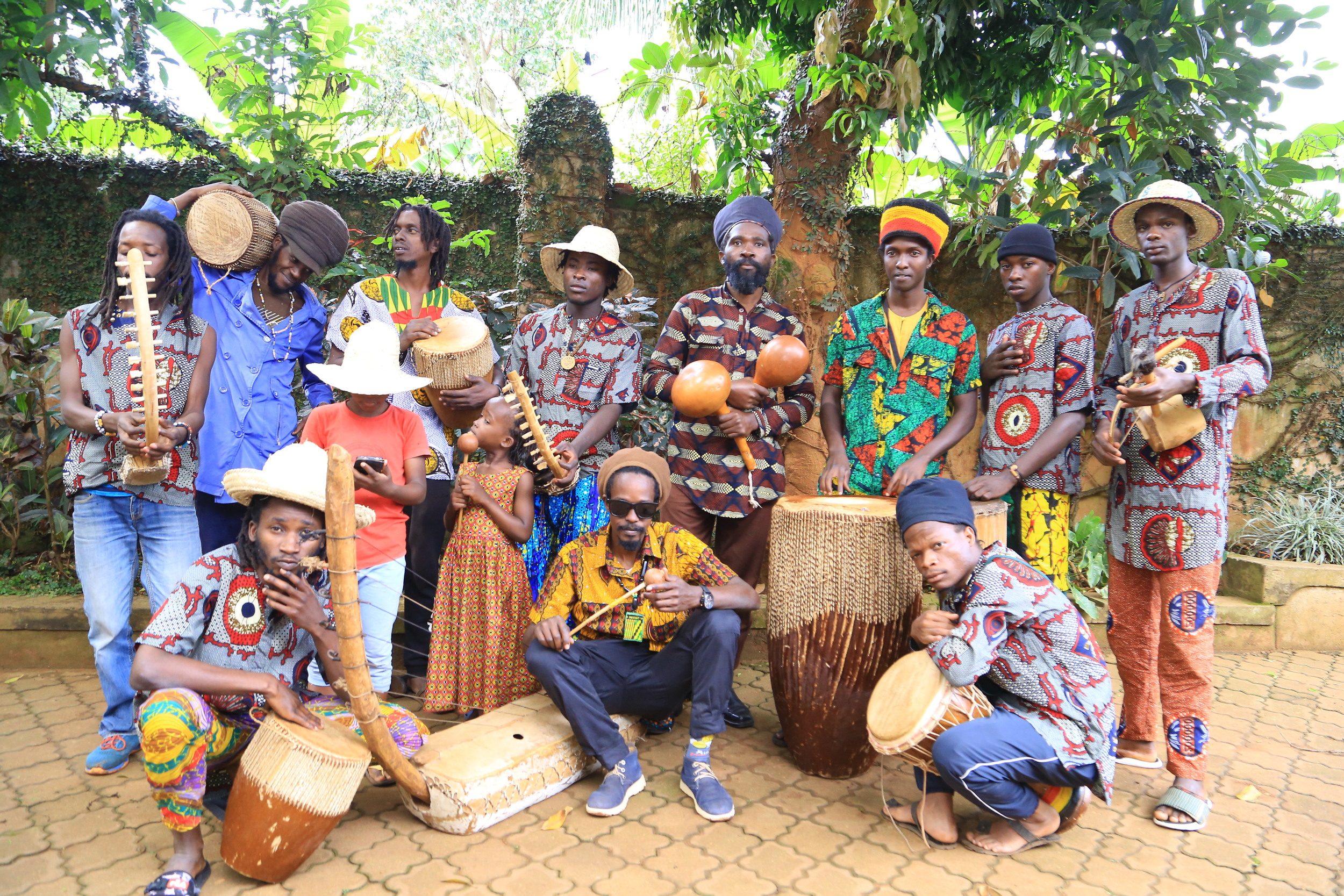 In a momentous musical event, Nilotika Cultural Ensemble has proudly unveiled their historic album, "Nyabingi Resurrection," marking a significant achievement in the realm of Reggae. This remarkable project, developed in collaboration with Switchstance Recordings, serves as the inaugural African Nyabingi recording, emanating from the vibrant heart of East Africa, specifically at the East African Records studio in Kampala, Uganda. The recording session, spanning two transformative weeks, brought together a collective of around 15 talented individuals, comprising friends, family, and accomplished instrumentalists, all of whom contributed to the creation of this exceptional musical masterpiece.
The essence of "Nyabingi Resurrection" is the revival of ancient rhythms and the infusion of modern technology, combined with captivating elements such as chanting, drumming, rap, and virtuoso instrumental performances. The result is nothing short of extraordinary, a harmonious blend of diverse musical influences and traditions.
Nyabingi, one of the Mansions of Rastafari, reveres the drumming tradition and righteous living as the pathways to spiritual enlightenment. The Mansion derives its name from Nyabingi, the warrior queen who ruled an East African kingdom in the 18th century. Following her tragic murder in a royal dispute, a religious movement formed around her spirit, igniting anti-colonial revolts throughout the region. Nyabingi's adherents, in their quest for resistance, employed intense drumming to strike fear into the hearts of colonial authorities and their allies. Such was the power of Nyabingi's spirit that it was believed to have possessed Queen Muhumusa in the late 19th century, a woman so formidable that she was incarcerated for life, and the colonial authorities imposed a ban on drumming to curb her influence.
Fast forward to the present day, the descendants of Nyabingi continue to echo the rhythms of their ancestors in the same East African region. Notable among these groups is Nilotika Tugifa, also known as Nilotika Cultural Ensemble, under the leadership of Jajja Kalanda. They preserve the same patterns and instruments as their Nyabingi forebears while evolving and refining their technique, influenced by Caribbean sounds and styles embraced by the Rasta Mansion that adopted their name. Similar to the Rastafarians, Nilotika's culture champions artistic creativity, community values, and a clean way of life as an alternative to the prevalent corruption and capitalism in mainstream Ugandan society.
This marks a truly unique chapter in the annals of African music. The resounding drumbeats of the Nyabingi and Muhumusa followers, which once resonated across continents, were the source of inspiration for the Rastafarians in Jamaica as they rallied against the shackles of slavery and neo-imperialism. Today, in the very birthplace of this powerful rhythm, Jajja Kalanda and the Nilotika Cultural Ensemble have rekindled the musical spirit, emboldened by the music of Rastafari to confront the forces of Babylon once more. It's a momentous and poetic full circle in the history of music, where traditions and rhythms have traveled through time and space, connecting people and cultures in a harmonious, rhythmic embrace.
Omusawo Tintah To Host Renowned Swiss Artist Mr. Kamanzi on Metro fm 90.8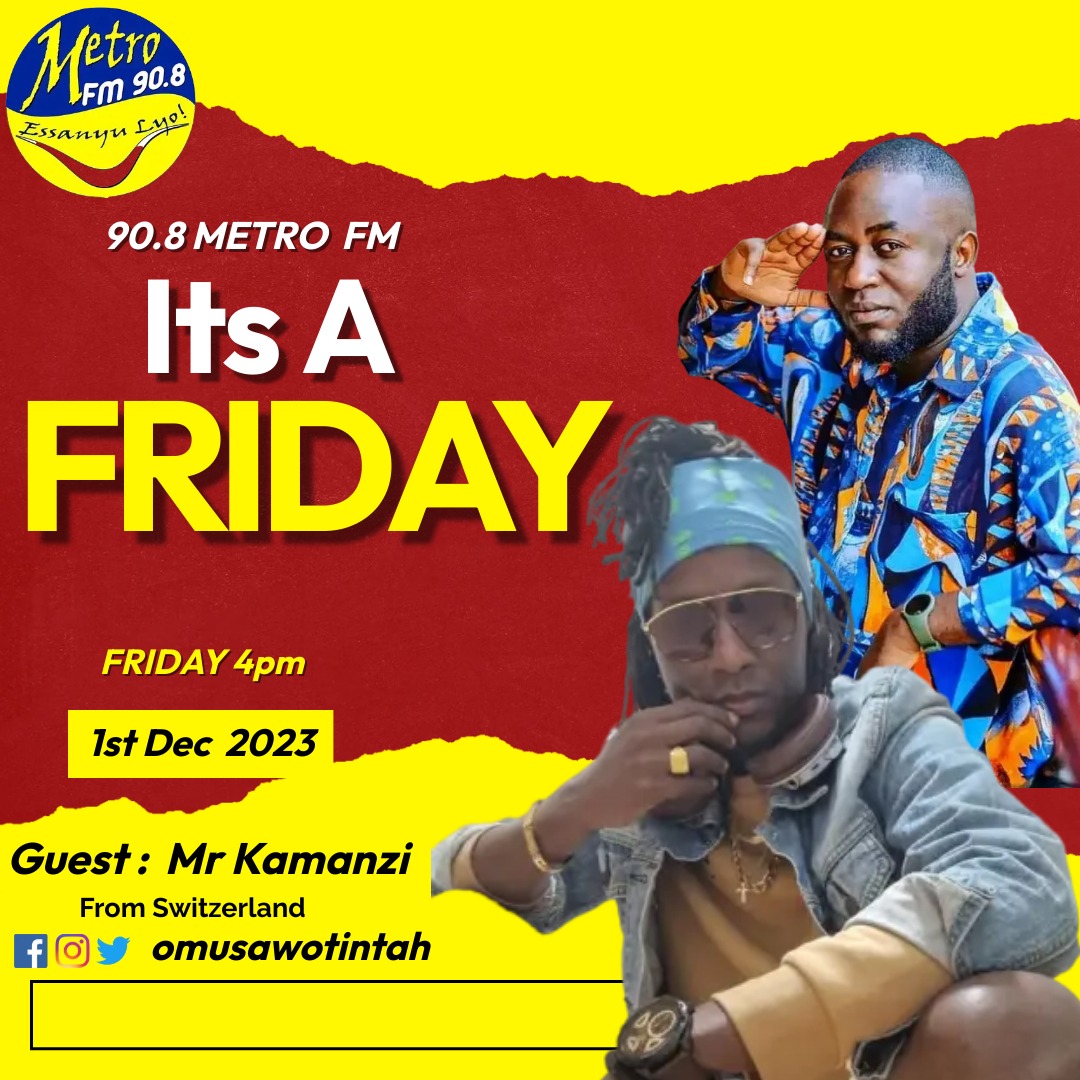 Metro FM 90.8's celebrated radio presenter and media activist, Omusawo Tintah, is gearing up to host the sensational Switzerland-based singer, Mr. Kamanzi, this Friday on his renowned radio show, Free Style Friday, running from 4 pm to 7 pm.
Omusawo Tintah's Free Style Friday has become a staple for music enthusiasts, featuring top-notch music and hosting internationally acclaimed artists. The show's popularity has soared, making it one of Uganda's most loved and trending radio programs.
Mr. Kamanzi, who is set to be the special guest on this week's episode, brings a wealth of musical talent and a captivating story to share. His journey in the world of music began at the age of 12, fueled by a deep passion for the art form. One of his childhood dreams was to perform on the grand stage, a dream that materialized in 1995 and marked the commencement of his music career.
Known for his distinctive vocal style, often referred to as "the husky voice of Africa," Mr. Kamanzi migrated to Switzerland a few years later. In 2008, he had the privilege of sharing the stage with T.o.k and Sean Paul in Dar es Salaam, Tanzania, a significant milestone in his musical journey.
With two published albums, namely "Unite" and "Today and Tomorrow," Mr. Kamanzi has made waves in the music industry. His track "Show Dem the Sign" received extensive airplay on local radio stations, solidifying his position as a notable artist. His performances have graced numerous stages across Africa and Europe, showcasing his versatility in musical genres, including Reggae, Afrobeat, Dancehall, and Pop Dancehall.
Beyond his musical accomplishments, Mr. Kamanzi's work with the Reggaenerators since 2021 has added a collaborative dimension to his career. His music carries a powerful message of upliftment, education, peace, and love, aligning with his personal motto: "Anywhere mi deh mi spread love."
As Free Style Friday prepares to host this illustrious artist, fans can anticipate an engaging and soulful session, blending Omusawo Tintah's charismatic hosting with the melodious tunes and inspiring story of Mr. Kamanzi. Tune in to Metro FM 90.8 this Friday for a musical experience that transcends borders and embraces the universal language of love through music.