VIDEO : 50 Cent Reacts to Jada Pinkett Smith's Revelation About Her Past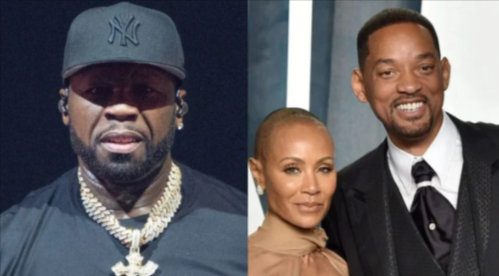 Rapper and actor 50 Cent recently took to Instagram to express his surprise and frustration over Jada Pinkett Smith's recent revelations about her past. He reposted a photo of the Hollywood actress with the words, "Jada Pinkett Smith reveals she sold a lot of crack as a teenager."
In his caption, 50 Cent voiced his astonishment and even made a sarcastic plea for Will Smith to be "freed" from his partnership with Jada, implying that he was baffled by the recent revelation.
This isn't the first time the outspoken hip-hop figure has commented on Jada Pinkett Smith's actions. In 2021, he criticized her after an episode of Red Table Talk in which she shared intimate details about her sex life with Will Smith. 50 Cent felt that these public revelations made their relationship appear weak.
He's not the only one to express concerns about Jada Pinkett Smith's public revelations. Sports commentator Stephen A. Smith also addressed what he deemed "emasculating" behaviors toward Will Smith during a segment of his podcast. He emphasized that their relationship dynamics should remain a private matter and that Jada's public statements were attracting unnecessary criticism.
Jada Pinkett Smith's recent revelations have shocked the world, particularly her claim that they've been separated for seven years, despite still being technically married. Her memoir, "Worthy," is set to be released soon, and her candid interviews have sparked a significant amount of public discussion and debate.
Omusawo Tintah To Host Renowned Swiss Artist Mr. Kamanzi on Metro fm 90.8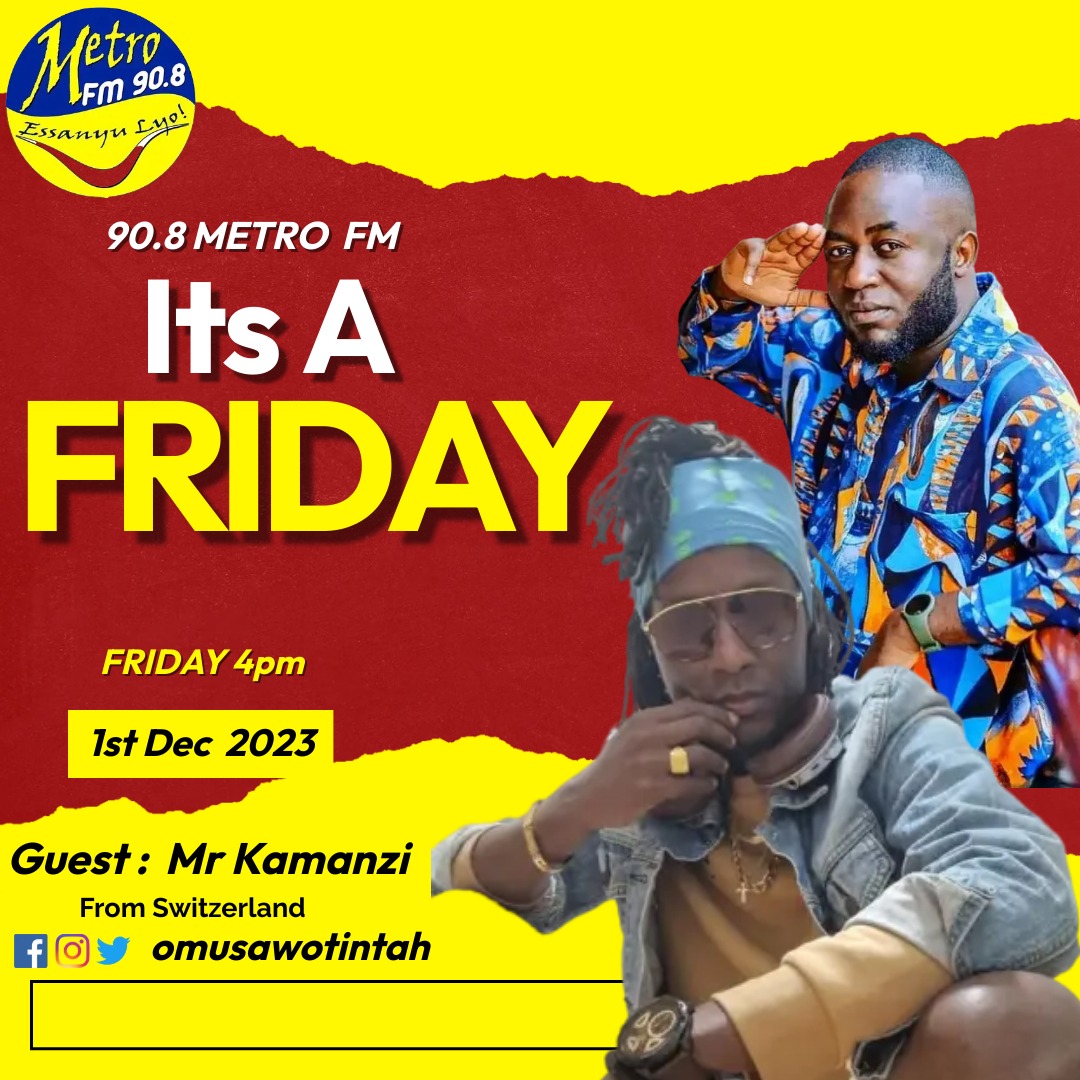 Metro FM 90.8's celebrated radio presenter and media activist, Omusawo Tintah, is gearing up to host the sensational Switzerland-based singer, Mr. Kamanzi, this Friday on his renowned radio show, Free Style Friday, running from 4 pm to 7 pm.
Omusawo Tintah's Free Style Friday has become a staple for music enthusiasts, featuring top-notch music and hosting internationally acclaimed artists. The show's popularity has soared, making it one of Uganda's most loved and trending radio programs.
Mr. Kamanzi, who is set to be the special guest on this week's episode, brings a wealth of musical talent and a captivating story to share. His journey in the world of music began at the age of 12, fueled by a deep passion for the art form. One of his childhood dreams was to perform on the grand stage, a dream that materialized in 1995 and marked the commencement of his music career.
Known for his distinctive vocal style, often referred to as "the husky voice of Africa," Mr. Kamanzi migrated to Switzerland a few years later. In 2008, he had the privilege of sharing the stage with T.o.k and Sean Paul in Dar es Salaam, Tanzania, a significant milestone in his musical journey.
With two published albums, namely "Unite" and "Today and Tomorrow," Mr. Kamanzi has made waves in the music industry. His track "Show Dem the Sign" received extensive airplay on local radio stations, solidifying his position as a notable artist. His performances have graced numerous stages across Africa and Europe, showcasing his versatility in musical genres, including Reggae, Afrobeat, Dancehall, and Pop Dancehall.
Beyond his musical accomplishments, Mr. Kamanzi's work with the Reggaenerators since 2021 has added a collaborative dimension to his career. His music carries a powerful message of upliftment, education, peace, and love, aligning with his personal motto: "Anywhere mi deh mi spread love."
As Free Style Friday prepares to host this illustrious artist, fans can anticipate an engaging and soulful session, blending Omusawo Tintah's charismatic hosting with the melodious tunes and inspiring story of Mr. Kamanzi. Tune in to Metro FM 90.8 this Friday for a musical experience that transcends borders and embraces the universal language of love through music.