VIDEO : 6ix9ine's Chaotic Arrest and Rush to Jail in the Dominican Republic Caught on Video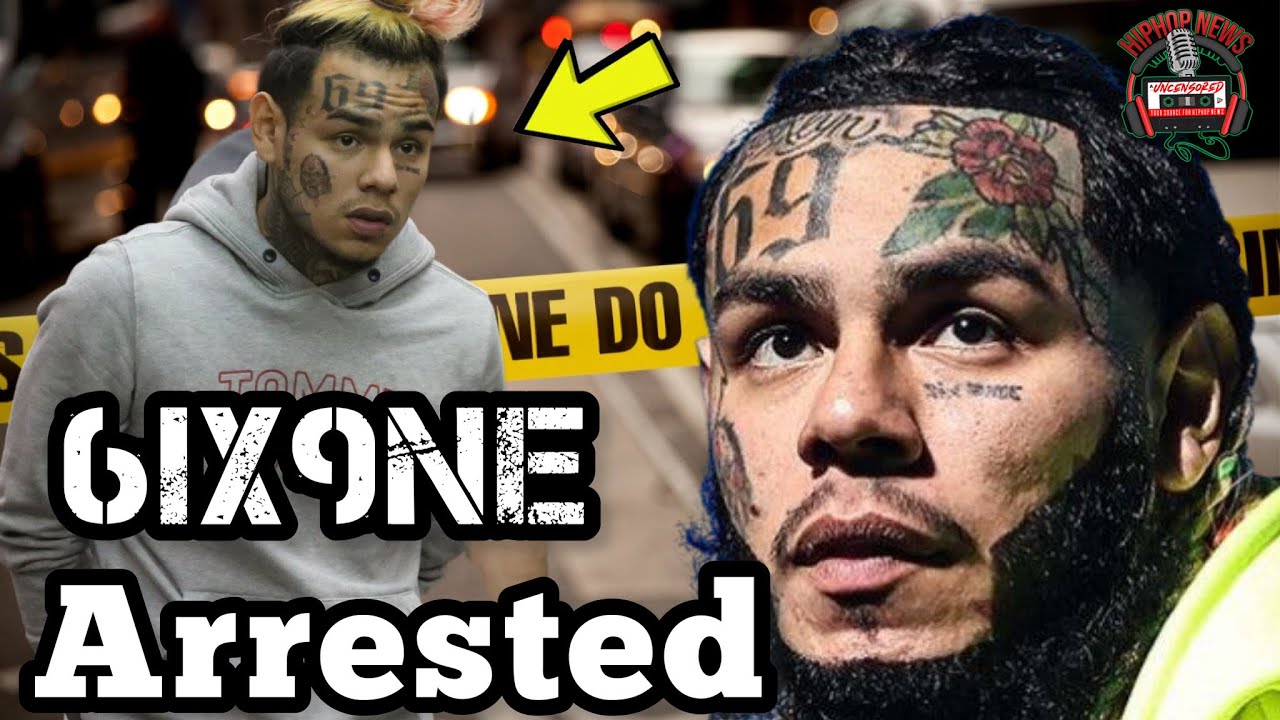 A video capturing the chaotic scene of rapper 6ix9ine being swiftly taken into custody in the Dominican Republic following his recent arrest has sent shockwaves across the internet. The Brooklyn, New York rapper was reportedly apprehended on the Caribbean island on October 13, facing charges of assault.
In the video, which has been circulating widely, the handcuffed Tekashi 6ix9ine can be seen in police custody as he is being transported from a vehicle to a building in the midst of utter chaos. As authorities escort 6ix9ine from the police truck, a crowd of screaming fans surrounds the scene, alongside numerous news crews and spectators holding up cameras from a short distance.
Amid the commotion, as the police struggle to guide 6ix9ine through the gates and into the building, several individuals attempt to capture photos and video footage. At one point, one civilian clings to the rapper and stumbles to the ground before being escorted away by authorities. Once inside, 6ix9ine is quickly ushered into a small room, presumably for processing.
According to the Dominican Republic news outlet Diario Libre, 6ix9ine was arrested for his alleged involvement in a physical assault on two local record producers. While the exact reason for the altercation remains unclear, reports suggest that Tekashi was taken into custody while attempting to depart the country on a private plane following the alleged incident, which purportedly left one individual with a broken jaw.
A witness and an alleged victim have come forward, both accusing 6ix9ine and others of assault. Dominican recording artist and producer Diamond La Mafia, who was said to be present during the altercation, explained that he and 6ix9ine's girlfriend, Yailin la Mas Viral, were recording a song when Tekashi and his entourage entered the studio, leading to a physical altercation.
"I was making her believe I was in Miami, and suddenly he showed up at the studio in La Vega and disrupted my producers, through no fault of their own, without knowing them," Diamond La Mafia stated in an Instagram Live video.
One of the alleged victims, who intends to pursue legal action against 6ix9ine, shared, "I was coming down, and they were asking where Yailin is. I told them that she had left, and they said to open the studio for them. I opened it for them, and they entered. They hit me more than I even know."
6ix9ine has a history of legal troubles and controversy. In 2018, he was arrested for his affiliation with the Bloods gang in New York and faced a significant RICO case. Although he cooperated with authorities and avoided a lengthy sentence, he was incarcerated for two years. However, he was released early due to the COVID-19 pandemic. Now, he finds himself entangled in further legal complications, this time in the Dominican Republic.
The outcome of 6ix9ine's situation in the Dominican Republic remains uncertain. Being a United States citizen arrested in a foreign country presents its challenges, even for a wealthy celebrity. The rapper's mugshot has been shared on social media, reflecting his apparent displeasure with the circumstances.
As the case unfolds, the public eagerly anticipates further developments and legal proceedings related to 6ix9ine's recent arrest in the Dominican Republic.
Omusawo Tintah To Host Renowned Swiss Artist Mr. Kamanzi on Metro fm 90.8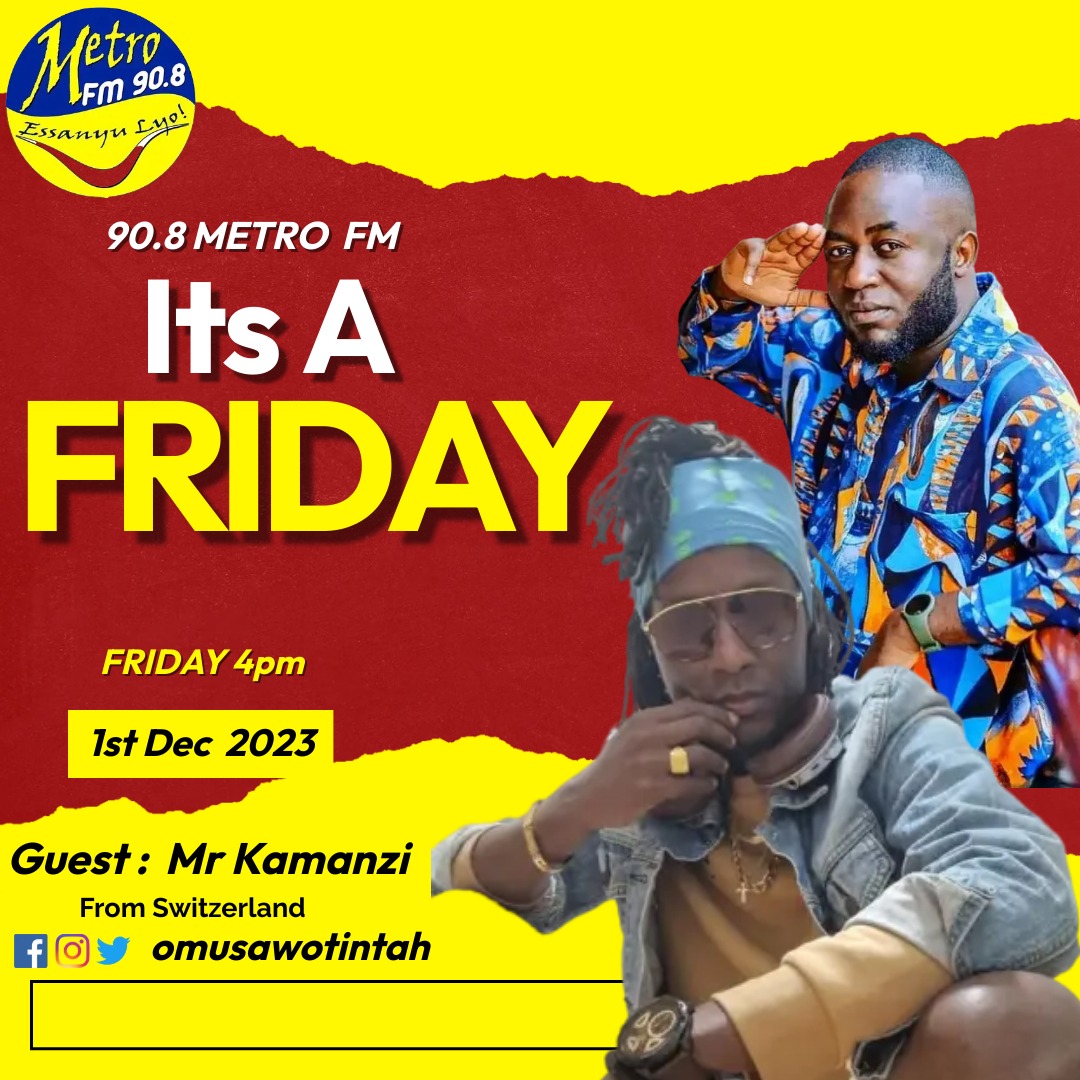 Metro FM 90.8's celebrated radio presenter and media activist, Omusawo Tintah, is gearing up to host the sensational Switzerland-based singer, Mr. Kamanzi, this Friday on his renowned radio show, Free Style Friday, running from 4 pm to 7 pm.
Omusawo Tintah's Free Style Friday has become a staple for music enthusiasts, featuring top-notch music and hosting internationally acclaimed artists. The show's popularity has soared, making it one of Uganda's most loved and trending radio programs.
Mr. Kamanzi, who is set to be the special guest on this week's episode, brings a wealth of musical talent and a captivating story to share. His journey in the world of music began at the age of 12, fueled by a deep passion for the art form. One of his childhood dreams was to perform on the grand stage, a dream that materialized in 1995 and marked the commencement of his music career.
Known for his distinctive vocal style, often referred to as "the husky voice of Africa," Mr. Kamanzi migrated to Switzerland a few years later. In 2008, he had the privilege of sharing the stage with T.o.k and Sean Paul in Dar es Salaam, Tanzania, a significant milestone in his musical journey.
With two published albums, namely "Unite" and "Today and Tomorrow," Mr. Kamanzi has made waves in the music industry. His track "Show Dem the Sign" received extensive airplay on local radio stations, solidifying his position as a notable artist. His performances have graced numerous stages across Africa and Europe, showcasing his versatility in musical genres, including Reggae, Afrobeat, Dancehall, and Pop Dancehall.
Beyond his musical accomplishments, Mr. Kamanzi's work with the Reggaenerators since 2021 has added a collaborative dimension to his career. His music carries a powerful message of upliftment, education, peace, and love, aligning with his personal motto: "Anywhere mi deh mi spread love."
As Free Style Friday prepares to host this illustrious artist, fans can anticipate an engaging and soulful session, blending Omusawo Tintah's charismatic hosting with the melodious tunes and inspiring story of Mr. Kamanzi. Tune in to Metro FM 90.8 this Friday for a musical experience that transcends borders and embraces the universal language of love through music.