VIDEO : Blueface's Mother Accidentally Leaks NSFW Photos, Sparks Social Media Exchange
It's been a surprisingly quiet weekend on Blueface and Chrisean Rock's front, especially considering how much they've both been in the headlines since their son's birth. Of course, all good things come to an end, as we found out when the "Thotiana" rapper's mother's nudes hit the internet on Sunday (October 15).
In a selfie captured by Karlissa Saffold, she flexes her bodacious booty in the mirror while cheekily sticking out her tongue. In the internet age, it's unfortunately not uncommon for personal content to leak. Shortly after she realized what had happened, Saffold posted an explanation on her Instagram Story.
"I promise I did not moon y'all for clout," Blueface's mom wrote. "Hell, my daddy just called me about seeing my old rusty a**. That was an accident I sent to my husband 😭😭😭," she additionally noted. "Y'all ain't worth my a** for clout."
On another slide, Saffold screenshotted a tweet shared by her son this afternoon, seemingly reacting to her NSFW selfie. "Old lady booty cheeks 😂🤢," the MILF Music founder laughed at her expense. "Now I said it was an accident, but it looks better than the one you spent your life savings on," she clapped back.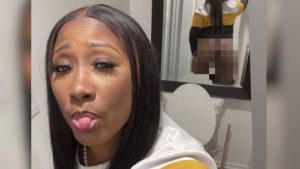 Of course, Blue's mom is referring to his first co-parent, Jaidyn Alexis' infamous $30K Brazilian Butt Lift (BBL) that she has songs about. Haters often troll the "Barbie" hitmaker over the shape of her body, but her man continues to faithfully defend her from anyone talking trash.
Blueface openly asked on Twitter after seeing his mom's response to his first tweet, "[Why] are you comparing your booty cheeks to the lady I sleep with every night?" The 26-year-old further pointed out, "That's a little creepy lol. What is the correlation?"
It's not uncommon for social media to explode with unexpected and controversial content. In this instance, a mother's accidental overshare became the center of attention, leading to a curious exchange between Blueface and his mother regarding his partner, Jaidyn Alexis. In the age of oversharing and instant reactions on social media, one thing is certain: the internet never stays quiet for long. Stay tuned for more hip-hop/pop culture updates.
Omusawo Tintah To Host Renowned Swiss Artist Mr. Kamanzi on Metro fm 90.8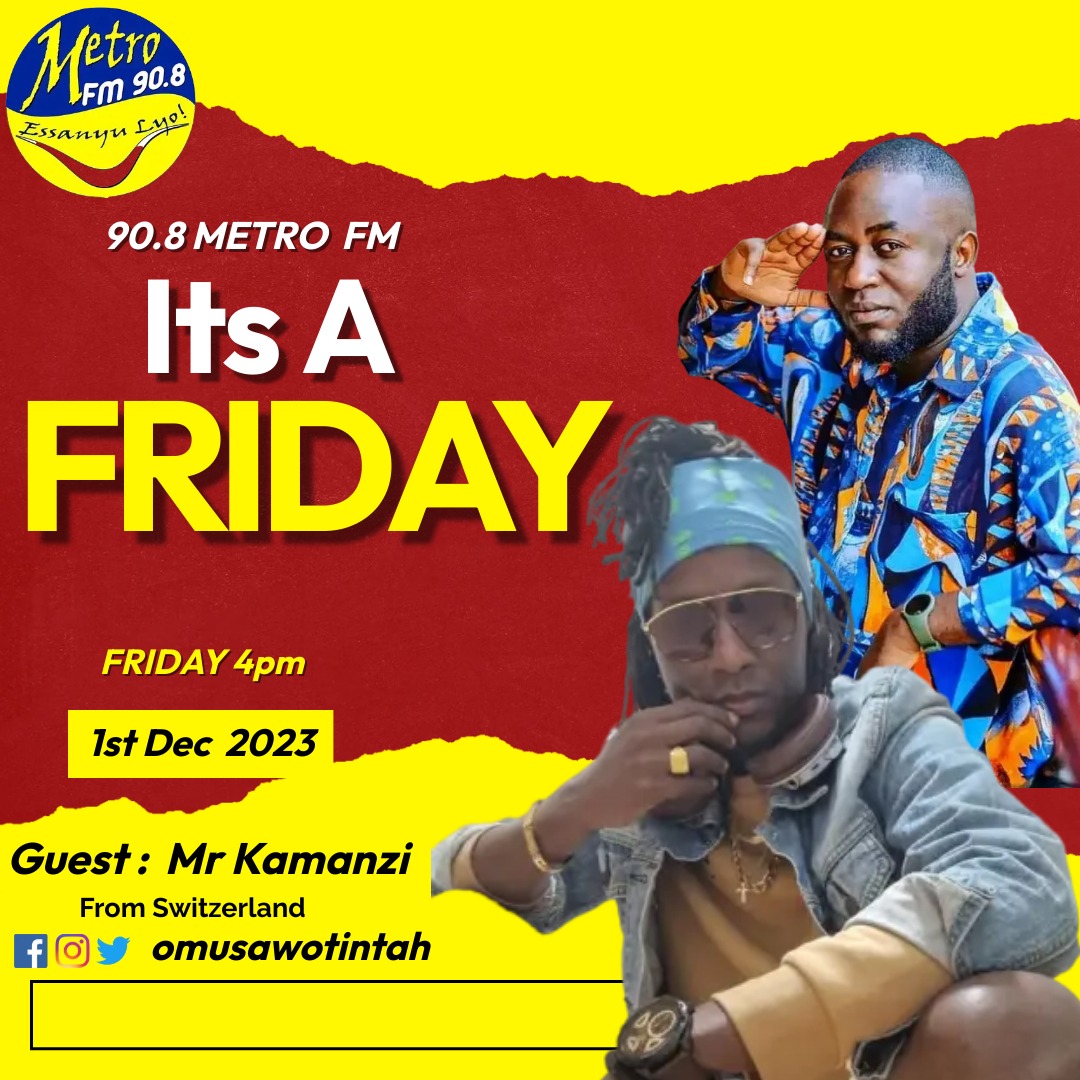 Metro FM 90.8's celebrated radio presenter and media activist, Omusawo Tintah, is gearing up to host the sensational Switzerland-based singer, Mr. Kamanzi, this Friday on his renowned radio show, Free Style Friday, running from 4 pm to 7 pm.
Omusawo Tintah's Free Style Friday has become a staple for music enthusiasts, featuring top-notch music and hosting internationally acclaimed artists. The show's popularity has soared, making it one of Uganda's most loved and trending radio programs.
Mr. Kamanzi, who is set to be the special guest on this week's episode, brings a wealth of musical talent and a captivating story to share. His journey in the world of music began at the age of 12, fueled by a deep passion for the art form. One of his childhood dreams was to perform on the grand stage, a dream that materialized in 1995 and marked the commencement of his music career.
Known for his distinctive vocal style, often referred to as "the husky voice of Africa," Mr. Kamanzi migrated to Switzerland a few years later. In 2008, he had the privilege of sharing the stage with T.o.k and Sean Paul in Dar es Salaam, Tanzania, a significant milestone in his musical journey.
With two published albums, namely "Unite" and "Today and Tomorrow," Mr. Kamanzi has made waves in the music industry. His track "Show Dem the Sign" received extensive airplay on local radio stations, solidifying his position as a notable artist. His performances have graced numerous stages across Africa and Europe, showcasing his versatility in musical genres, including Reggae, Afrobeat, Dancehall, and Pop Dancehall.
Beyond his musical accomplishments, Mr. Kamanzi's work with the Reggaenerators since 2021 has added a collaborative dimension to his career. His music carries a powerful message of upliftment, education, peace, and love, aligning with his personal motto: "Anywhere mi deh mi spread love."
As Free Style Friday prepares to host this illustrious artist, fans can anticipate an engaging and soulful session, blending Omusawo Tintah's charismatic hosting with the melodious tunes and inspiring story of Mr. Kamanzi. Tune in to Metro FM 90.8 this Friday for a musical experience that transcends borders and embraces the universal language of love through music.