VIDEO : Jada Pinkett Smith's Mother Affirms: No Cheating on Will Smith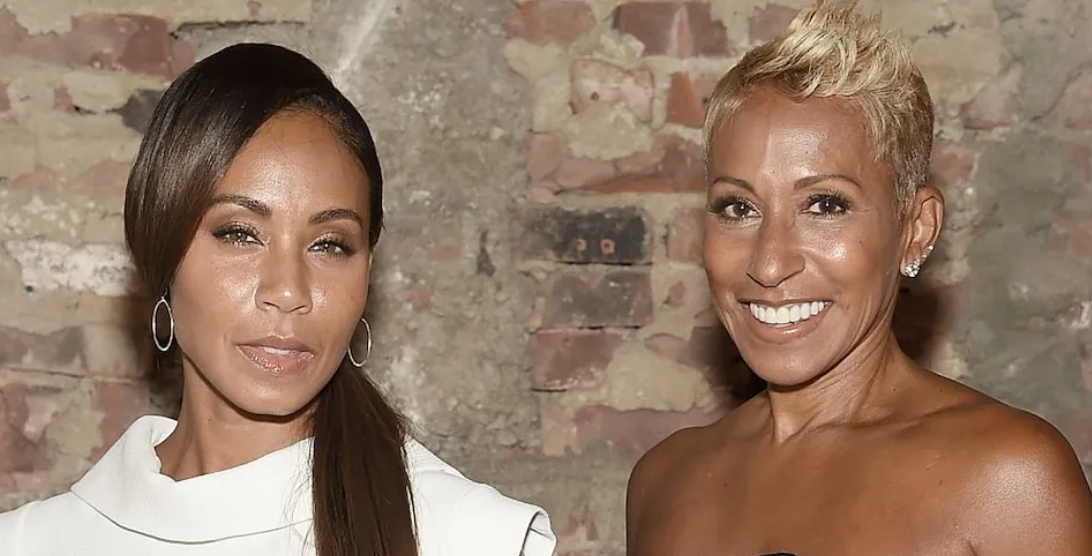 Jada Pinkett Smith's highly-anticipated memoir, "Worthy," has been taking over the pop culture landscape, dominating headlines, timelines, and discussions everywhere. The book is filled with revelations, confessions, and reflections from the actress, covering a wide array of topics, from her relationship with Tupac Shakur to her marriage with Will Smith. Amid the whirlwind of drama and revelations, it's essential to understand that Jada Pinkett Smith views this process as a means of healing. She recently engaged in a heartfelt conversation about these matters with her mother, Adrienne Banfield-Norris, affectionately known as Gammy.
During their recent dialogue, the 69-year-old Gammy shared her perspective on Jada's story and the challenges she's faced on her journey. She acknowledged the pain in her daughter's narrative and expressed her desire to clarify some important points, particularly in light of the criticism directed towards Jada.
"It's painful, you know?" Gammy remarked, acknowledging the difficulties in Jada Pinkett Smith's life story. "Yours is not a happy story. But I do want to start out, as your mama, to clarify some things. I'm a little tired of all the vitriol being thrown your way, and I'm sick of it."
She continued by addressing a specific issue, stating, "And I just want to say that, you know, when you guys decided to separate, okay, that was a decision that both of you made. You're both separated. You did not cheat on Will. Both parties are living their lives, both, okay? So it's not just you, and I need to make that really clear. 'Cause I'm a little sick of that foolishness. Alright? I love Will to death. You know he's my guy, and we are family."
Jada Pinkett Smith appeared to agree with her mother's perspective, confirming that she does not view her past "entanglement" as an act of cheating. While the debate surrounding this matter may persist, the primary focus of these discussions is on Jada's journey of healing her family, her relationships, and her mental well-being. Despite the criticisms and debates that have arisen online in response to her actions and viewpoints, it is evident that Jada Pinkett Smith is intentionally navigating a path of personal growth and self-discovery. As this journey unfolds, it remains to be seen what will come next.
Omusawo Tintah To Host Renowned Swiss Artist Mr. Kamanzi on Metro fm 90.8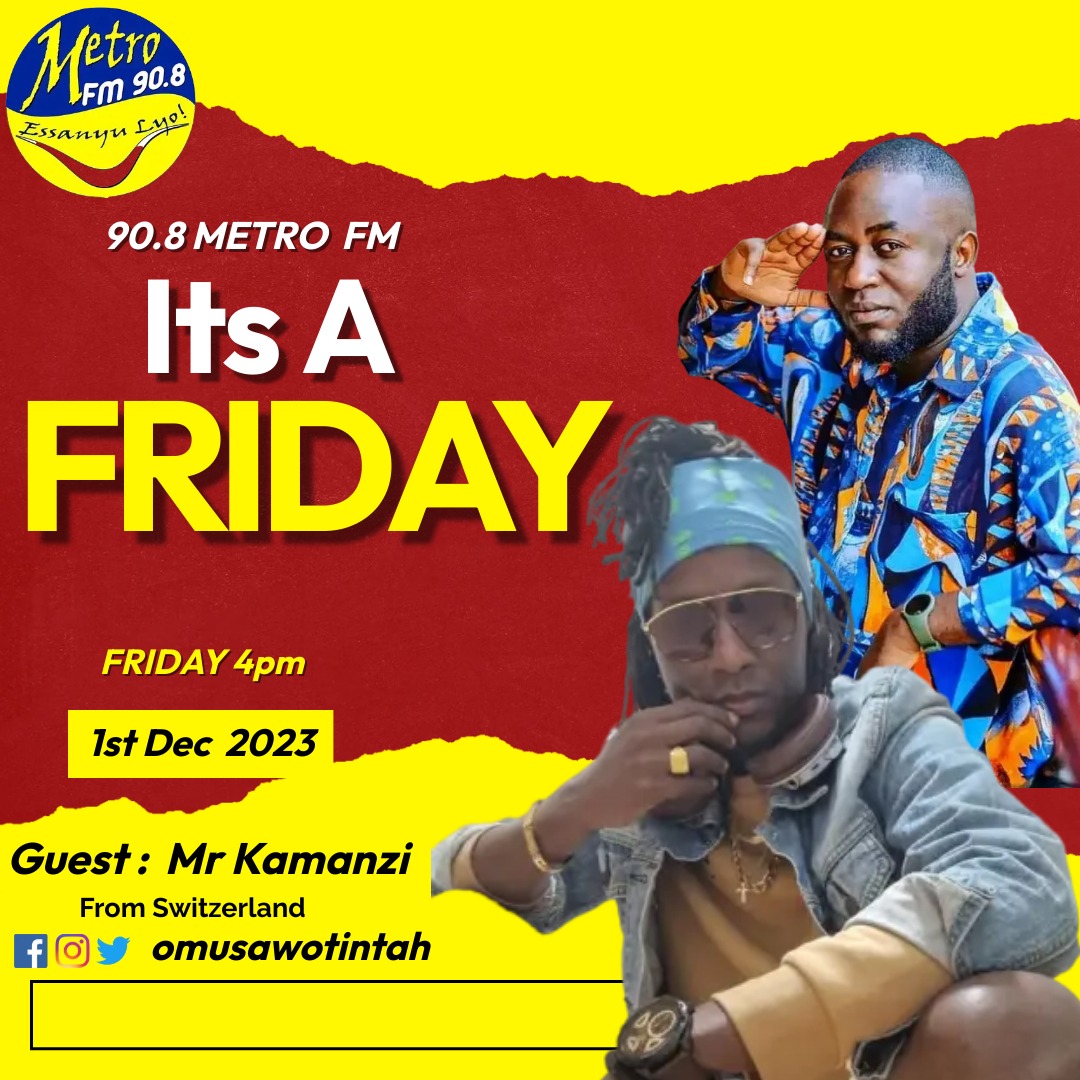 Metro FM 90.8's celebrated radio presenter and media activist, Omusawo Tintah, is gearing up to host the sensational Switzerland-based singer, Mr. Kamanzi, this Friday on his renowned radio show, Free Style Friday, running from 4 pm to 7 pm.
Omusawo Tintah's Free Style Friday has become a staple for music enthusiasts, featuring top-notch music and hosting internationally acclaimed artists. The show's popularity has soared, making it one of Uganda's most loved and trending radio programs.
Mr. Kamanzi, who is set to be the special guest on this week's episode, brings a wealth of musical talent and a captivating story to share. His journey in the world of music began at the age of 12, fueled by a deep passion for the art form. One of his childhood dreams was to perform on the grand stage, a dream that materialized in 1995 and marked the commencement of his music career.
Known for his distinctive vocal style, often referred to as "the husky voice of Africa," Mr. Kamanzi migrated to Switzerland a few years later. In 2008, he had the privilege of sharing the stage with T.o.k and Sean Paul in Dar es Salaam, Tanzania, a significant milestone in his musical journey.
With two published albums, namely "Unite" and "Today and Tomorrow," Mr. Kamanzi has made waves in the music industry. His track "Show Dem the Sign" received extensive airplay on local radio stations, solidifying his position as a notable artist. His performances have graced numerous stages across Africa and Europe, showcasing his versatility in musical genres, including Reggae, Afrobeat, Dancehall, and Pop Dancehall.
Beyond his musical accomplishments, Mr. Kamanzi's work with the Reggaenerators since 2021 has added a collaborative dimension to his career. His music carries a powerful message of upliftment, education, peace, and love, aligning with his personal motto: "Anywhere mi deh mi spread love."
As Free Style Friday prepares to host this illustrious artist, fans can anticipate an engaging and soulful session, blending Omusawo Tintah's charismatic hosting with the melodious tunes and inspiring story of Mr. Kamanzi. Tune in to Metro FM 90.8 this Friday for a musical experience that transcends borders and embraces the universal language of love through music.