VIDEO : Madonna Opens Up About Health Scare and Inspiring Factor Behind Celebration Tour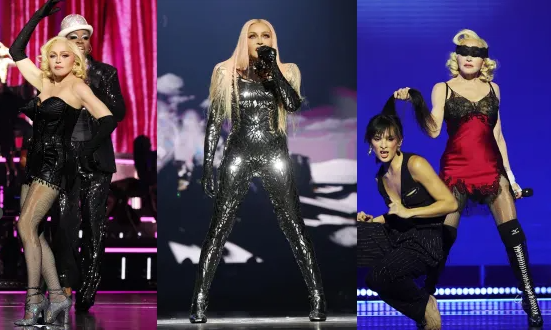 Madonna's highly-anticipated Celebration Tour is officially underway, and the legendary pop singer kicked off the series of shows in London over the weekend. During her performance, she took a moment to connect with her fans and shed light on the challenges she faced in bringing the tour to life. Notably, she endured a significant health scare earlier this year, leading to her hospitalization, while fans were left speculating about her well-being. There were swirling rumors that she had pushed herself to the limits in preparation for the tour's timely start, ultimately resulting in a delay.
Now that the tour has successfully begun, Madonna shared some intimate details with her fans. "I didn't think I was going to make it, and neither did my doctors. That's why I woke up with all of my children sitting around me," she revealed during a heartfelt discussion between songs. Her children's presence during her health crisis seems to have been the ultimate source of inspiration that fueled her recovery. "If you want to know my secret and how I pulled through and survived, I thought, 'I've got to be there for my children. I have to survive for them.'"
Earlier in the year, Madonna seized the opportunity to attend one of 2023's most prominent tours. In March, she made an appearance at Beyonce's Renaissance tour, joining the ranks of other celebrities who were captivated by the superstar's performance. After the show, she had the chance to catch up with Beyoncé backstage and even took a picture with her children and the singer.
In the aftermath of her health emergency, some concerning details came to light. One piece of information that left an impact on fans was that she had avoided seeking medical attention despite concerns from those around her. Reportedly, her reluctance to see a doctor was due to her busy schedule working on tour rehearsals.
Madonna's openness about her health scare and the driving force behind her determination to continue with the Celebration Tour has touched the hearts of her fans. Share your thoughts on Madonna's revelations in the comment section below, and stay tuned for more updates on this iconic artist and her tour.
Omusawo Tintah To Host Renowned Swiss Artist Mr. Kamanzi on Metro fm 90.8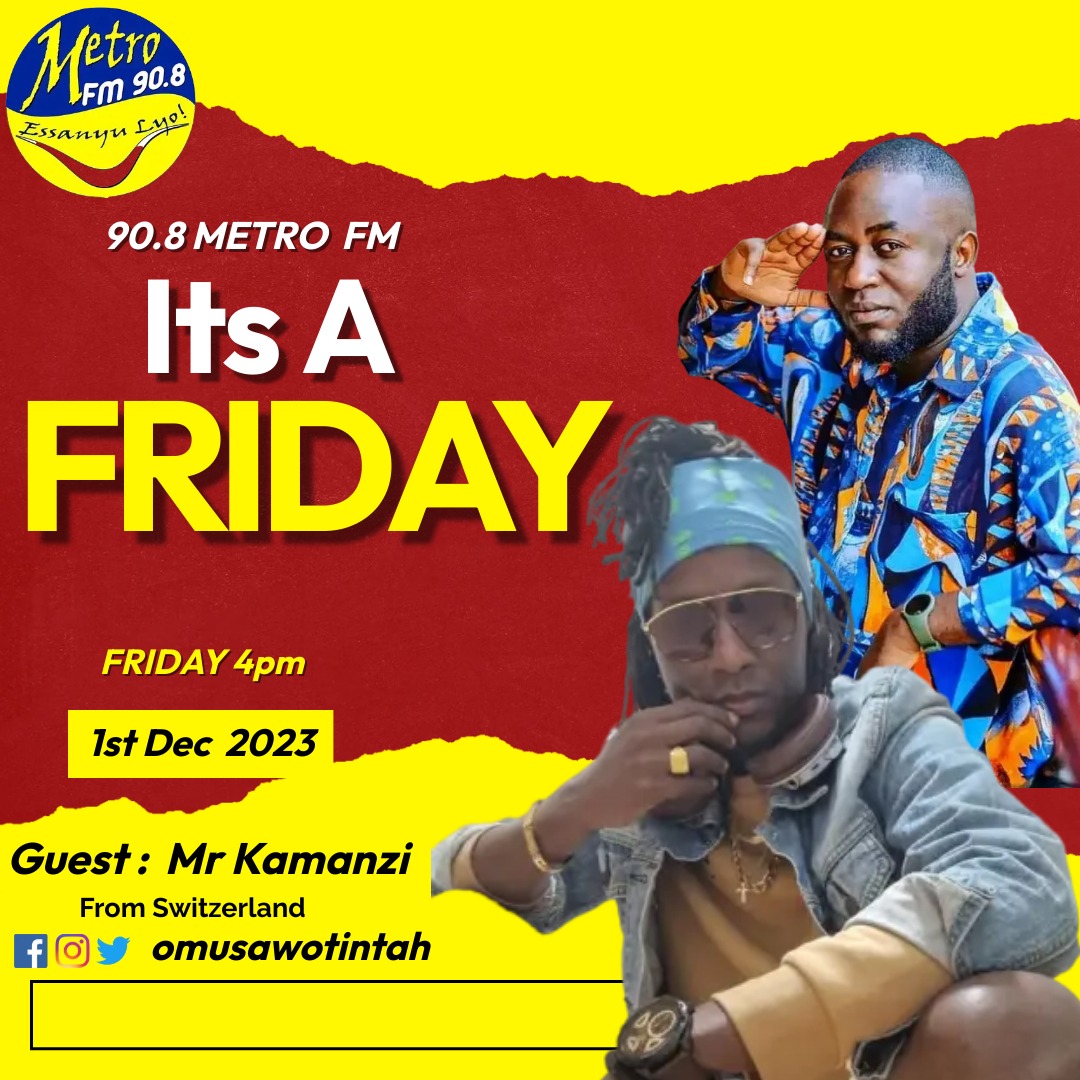 Metro FM 90.8's celebrated radio presenter and media activist, Omusawo Tintah, is gearing up to host the sensational Switzerland-based singer, Mr. Kamanzi, this Friday on his renowned radio show, Free Style Friday, running from 4 pm to 7 pm.
Omusawo Tintah's Free Style Friday has become a staple for music enthusiasts, featuring top-notch music and hosting internationally acclaimed artists. The show's popularity has soared, making it one of Uganda's most loved and trending radio programs.
Mr. Kamanzi, who is set to be the special guest on this week's episode, brings a wealth of musical talent and a captivating story to share. His journey in the world of music began at the age of 12, fueled by a deep passion for the art form. One of his childhood dreams was to perform on the grand stage, a dream that materialized in 1995 and marked the commencement of his music career.
Known for his distinctive vocal style, often referred to as "the husky voice of Africa," Mr. Kamanzi migrated to Switzerland a few years later. In 2008, he had the privilege of sharing the stage with T.o.k and Sean Paul in Dar es Salaam, Tanzania, a significant milestone in his musical journey.
With two published albums, namely "Unite" and "Today and Tomorrow," Mr. Kamanzi has made waves in the music industry. His track "Show Dem the Sign" received extensive airplay on local radio stations, solidifying his position as a notable artist. His performances have graced numerous stages across Africa and Europe, showcasing his versatility in musical genres, including Reggae, Afrobeat, Dancehall, and Pop Dancehall.
Beyond his musical accomplishments, Mr. Kamanzi's work with the Reggaenerators since 2021 has added a collaborative dimension to his career. His music carries a powerful message of upliftment, education, peace, and love, aligning with his personal motto: "Anywhere mi deh mi spread love."
As Free Style Friday prepares to host this illustrious artist, fans can anticipate an engaging and soulful session, blending Omusawo Tintah's charismatic hosting with the melodious tunes and inspiring story of Mr. Kamanzi. Tune in to Metro FM 90.8 this Friday for a musical experience that transcends borders and embraces the universal language of love through music.