Adele Opens Up About Her Journey to Sobriety: "I Was Borderline Alcoholic"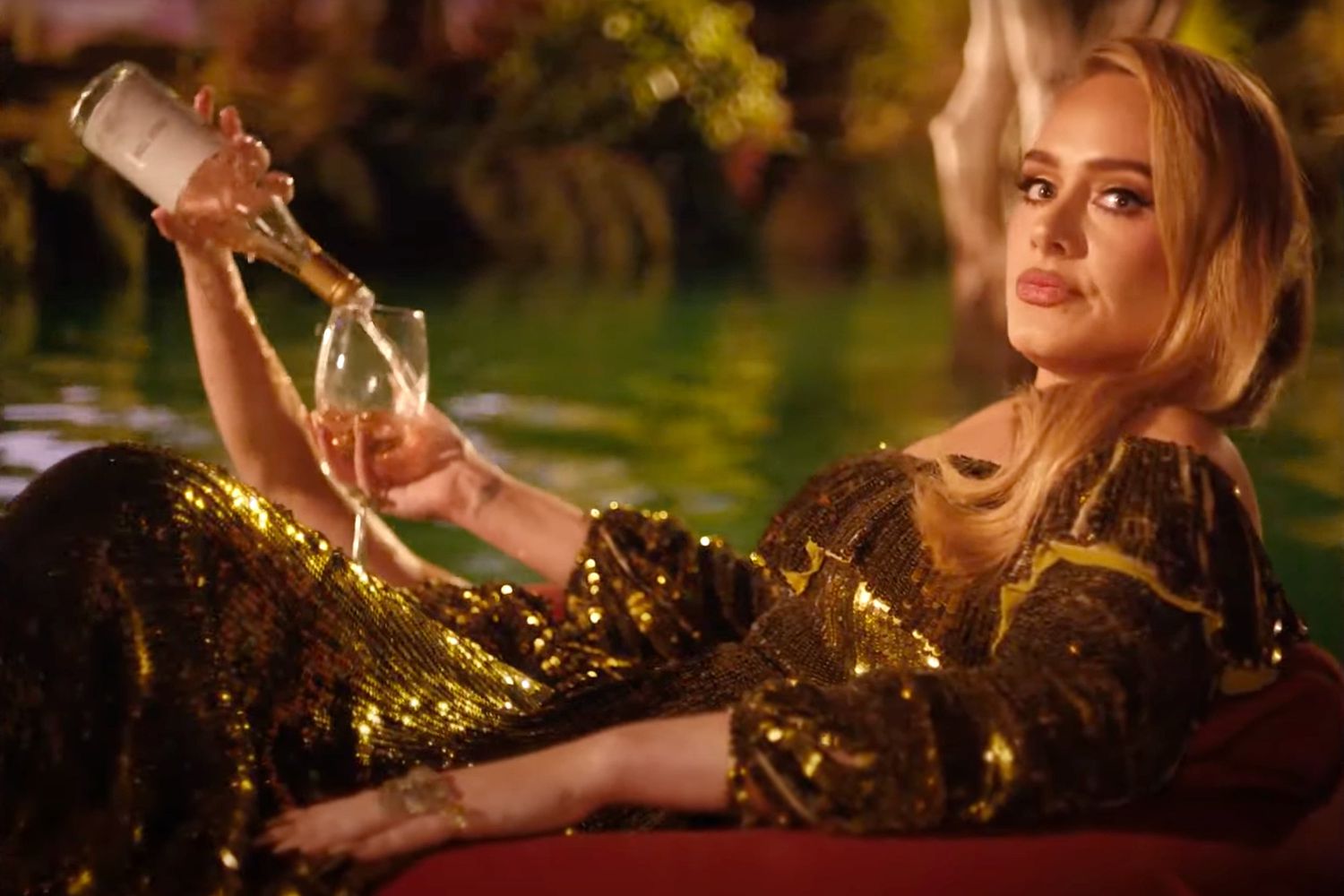 Global music sensation Adele, renowned for her chart-topping hits and soulful voice, recently made a revelation during a Las Vegas show that left fans both surprised and inspired. The 35-year-old superstar shared that she had embarked on a life-altering journey towards sobriety, marking a significant change in her life that has impacted her in more ways than one.
Adele, who has undergone a notable transformation in recent years, including a remarkable weight loss, attributed her decision to quit drinking to her ten-year-old son, Angelo. During her Las Vegas performance, she candidly admitted that her relationship with alcohol had reached a point where she considered herself a "borderline alcoholic" throughout most of her twenties.
The singer's newfound sobriety was revealed during her show, with Adele sharing that her sober lifestyle had become, in her own words, "boring." She stated, as reported by the MailOnline: "I stopped drinking maybe like three and a half months ago."
Adele's honesty resonated with many, shedding light on a struggle that transcends stardom and fame. The acclaimed artist's transparency about her journey to sobriety serves as an inspiration for those who may be facing similar challenges, as it underscores the importance of making positive changes for personal well-being.
In her revelation, Adele also touched on her experience with caffeine, indicating that she had cut it out as part of her transformation. To those fans who may be indulging in a whiskey sour or other drinks, Adele playfully expressed her jealousy, acknowledging the allure of old habits.
This isn't the first time Adele has opened up about her relationship with alcohol. During the Covid lockdown in 2020, she revealed that she once consumed four bottles of wine before noon, mirroring the experiences of many during the unique circumstances of the pandemic.
Ironically, Adele made this confession while holding a glass of wine on stage during her Las Vegas show, a testament to the journey of self-discovery and change she has been on.
Adele's determination to overcome her struggles with alcohol highlights the resilience and strength within her. This transformation goes hand in hand with the significant changes she has undergone in recent years, both personally and professionally, and her vulnerability in sharing this journey is a source of inspiration for her fans.
Despite the shift towards a life of sobriety, Adele is not about to let go of celebrating life's special moments. She plans to embrace her son's 11th birthday with a week of joyful festivities during her busy Vegas shows. Sharing her enthusiasm, Adele mentioned during her performance that she and her son share a penchant for extravagant birthday celebrations. She encouraged everyone to treat their birthdays with the same level of enthusiasm, turning them into a month-long celebration.
Adele's story is one of transformation, resilience, and a commitment to living life to the fullest, while also inspiring others to navigate their own personal journeys. Her candidness is a testament to the strength that can be found in embracing change, even when it leads to the seemingly "boring" life of sobriety.
Omusawo Tintah To Host Renowned Swiss Artist Mr. Kamanzi on Metro fm 90.8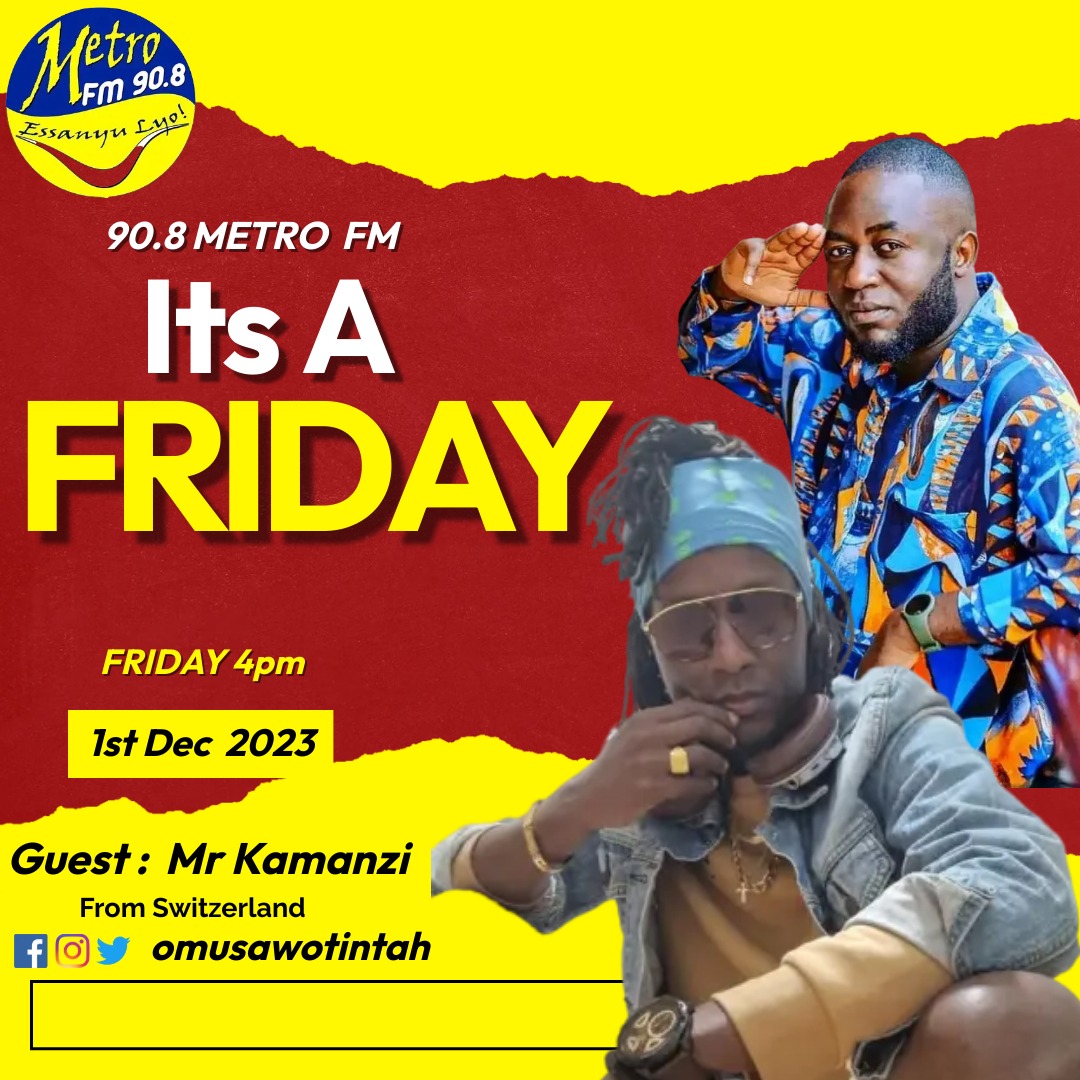 Metro FM 90.8's celebrated radio presenter and media activist, Omusawo Tintah, is gearing up to host the sensational Switzerland-based singer, Mr. Kamanzi, this Friday on his renowned radio show, Free Style Friday, running from 4 pm to 7 pm.
Omusawo Tintah's Free Style Friday has become a staple for music enthusiasts, featuring top-notch music and hosting internationally acclaimed artists. The show's popularity has soared, making it one of Uganda's most loved and trending radio programs.
Mr. Kamanzi, who is set to be the special guest on this week's episode, brings a wealth of musical talent and a captivating story to share. His journey in the world of music began at the age of 12, fueled by a deep passion for the art form. One of his childhood dreams was to perform on the grand stage, a dream that materialized in 1995 and marked the commencement of his music career.
Known for his distinctive vocal style, often referred to as "the husky voice of Africa," Mr. Kamanzi migrated to Switzerland a few years later. In 2008, he had the privilege of sharing the stage with T.o.k and Sean Paul in Dar es Salaam, Tanzania, a significant milestone in his musical journey.
With two published albums, namely "Unite" and "Today and Tomorrow," Mr. Kamanzi has made waves in the music industry. His track "Show Dem the Sign" received extensive airplay on local radio stations, solidifying his position as a notable artist. His performances have graced numerous stages across Africa and Europe, showcasing his versatility in musical genres, including Reggae, Afrobeat, Dancehall, and Pop Dancehall.
Beyond his musical accomplishments, Mr. Kamanzi's work with the Reggaenerators since 2021 has added a collaborative dimension to his career. His music carries a powerful message of upliftment, education, peace, and love, aligning with his personal motto: "Anywhere mi deh mi spread love."
As Free Style Friday prepares to host this illustrious artist, fans can anticipate an engaging and soulful session, blending Omusawo Tintah's charismatic hosting with the melodious tunes and inspiring story of Mr. Kamanzi. Tune in to Metro FM 90.8 this Friday for a musical experience that transcends borders and embraces the universal language of love through music.