Bash Luks Drops Electrifying Single 'Nkubwamu' (Feat. Jim Siizer)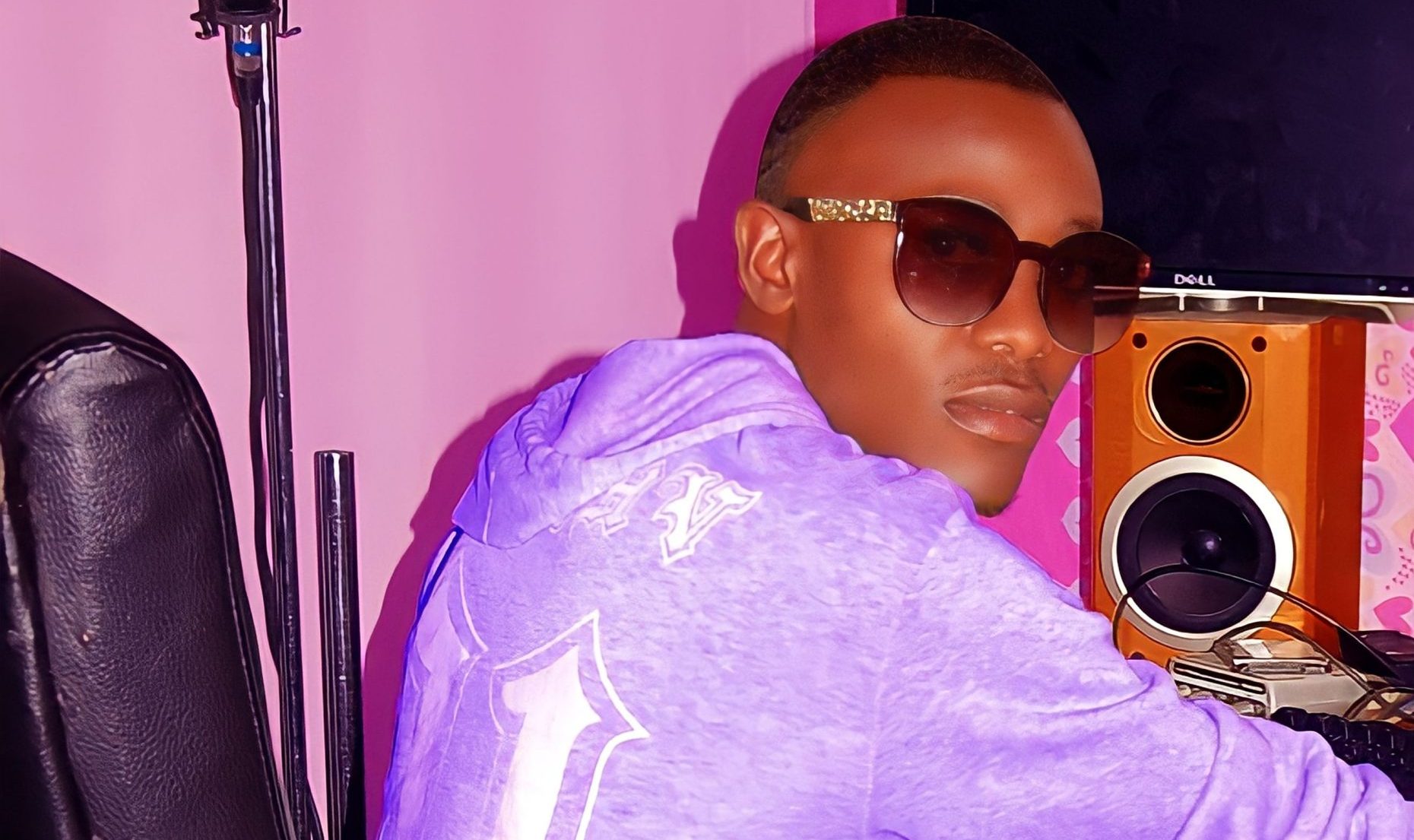 In the ever-evolving world of music, where talent is plentiful and creativity knows no bounds, there are individuals who rise above the rest, setting new standards and blazing trails in the industry. One such luminary is the accomplished musician and music executive, Bash Luks, whose 2022 release, 'Nkubwamu' (Feat. Jim Siizer), has taken the Ugandan music scene by storm.
The title 'Nkubwamu,' derived from the Luganda/Ganda language, translates to "Getting High" in English, and this single does just that – it takes its listeners on a euphoric musical journey. Produced by the exceptionally talented BX On Da Beat and polished at Lot Fire Records, 'Nkubwamu' possesses an undeniable allure, ready to captivate audiences with its infectious beats and invigorating vibes.
Bash Luks' musical journey began at a young age, nurtured by his deep-rooted passion for the creative arts and unwavering support from his teachers during his formative years. His music draws inspiration from the likes of legendary Ugandan artists like Madoxx Ssemanda Sematimba, Jose Chameleon, The Late Great Mowzey Radio, Bebe Cool, and Bobi Wine. Additionally, his father's illustrious career in the film and music industry provided a fertile ground for his musical aspirations to flourish.
With a background steeped in music and an ever-burning desire to excel, Bash Luks is on the path to becoming a pioneering force in the music industry. 'Nkubwamu' is the culmination of his dedication and commitment to the craft, and he eagerly awaits its global release and the recognition it rightfully deserves.
In a world where music continues to transcend boundaries and touch the hearts of countless listeners, Bash Luks' 'Nkubwamu' (Feat. Jim Siizer) is a testament to the power of passion and creativity. As we eagerly anticipate its global success, one thing remains clear: Bash Luks is a rising star in the music industry, poised to leave an indelible mark on the hearts and souls of music enthusiasts worldwide.
Omusawo Tintah To Host Renowned Swiss Artist Mr. Kamanzi on Metro fm 90.8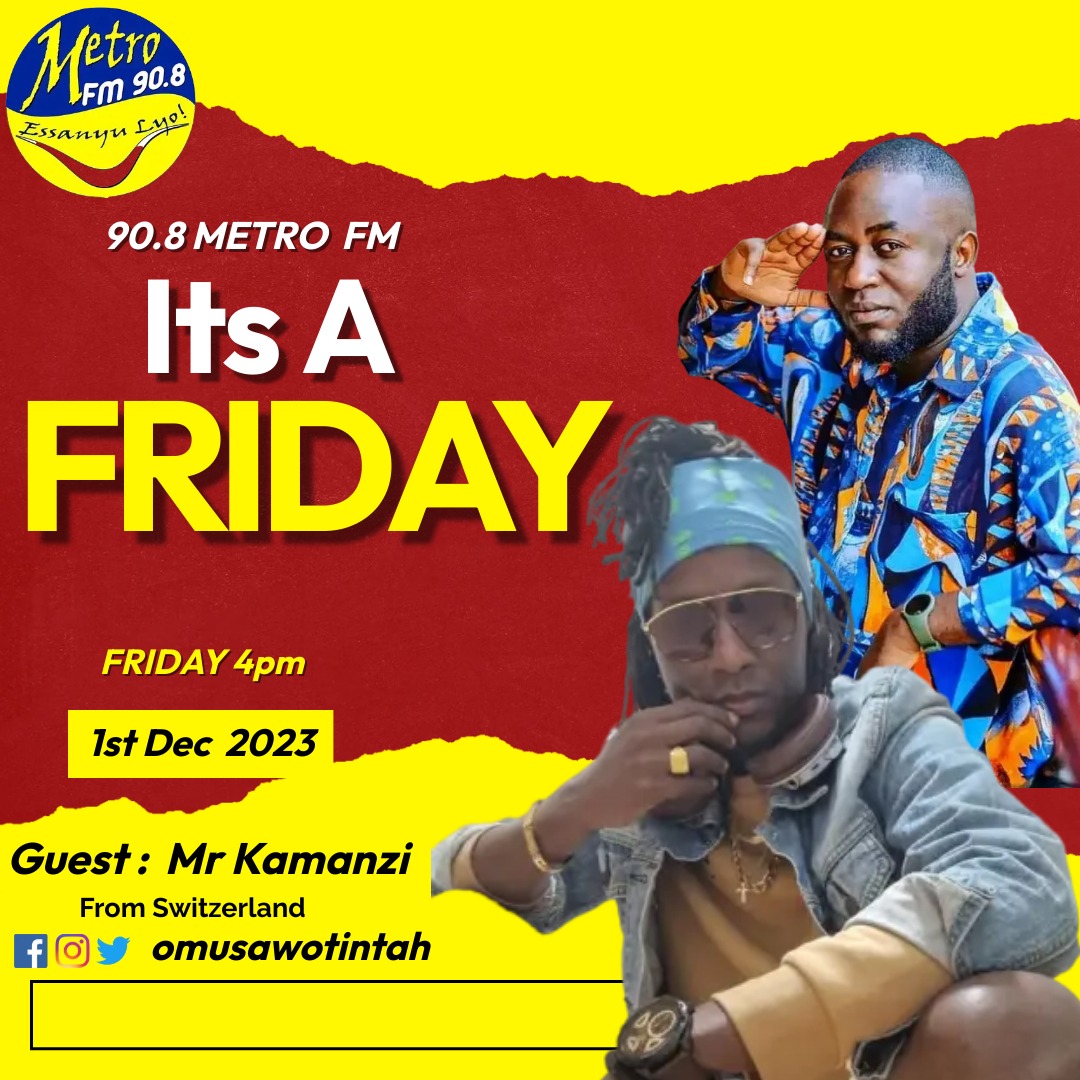 Metro FM 90.8's celebrated radio presenter and media activist, Omusawo Tintah, is gearing up to host the sensational Switzerland-based singer, Mr. Kamanzi, this Friday on his renowned radio show, Free Style Friday, running from 4 pm to 7 pm.
Omusawo Tintah's Free Style Friday has become a staple for music enthusiasts, featuring top-notch music and hosting internationally acclaimed artists. The show's popularity has soared, making it one of Uganda's most loved and trending radio programs.
Mr. Kamanzi, who is set to be the special guest on this week's episode, brings a wealth of musical talent and a captivating story to share. His journey in the world of music began at the age of 12, fueled by a deep passion for the art form. One of his childhood dreams was to perform on the grand stage, a dream that materialized in 1995 and marked the commencement of his music career.
Known for his distinctive vocal style, often referred to as "the husky voice of Africa," Mr. Kamanzi migrated to Switzerland a few years later. In 2008, he had the privilege of sharing the stage with T.o.k and Sean Paul in Dar es Salaam, Tanzania, a significant milestone in his musical journey.
With two published albums, namely "Unite" and "Today and Tomorrow," Mr. Kamanzi has made waves in the music industry. His track "Show Dem the Sign" received extensive airplay on local radio stations, solidifying his position as a notable artist. His performances have graced numerous stages across Africa and Europe, showcasing his versatility in musical genres, including Reggae, Afrobeat, Dancehall, and Pop Dancehall.
Beyond his musical accomplishments, Mr. Kamanzi's work with the Reggaenerators since 2021 has added a collaborative dimension to his career. His music carries a powerful message of upliftment, education, peace, and love, aligning with his personal motto: "Anywhere mi deh mi spread love."
As Free Style Friday prepares to host this illustrious artist, fans can anticipate an engaging and soulful session, blending Omusawo Tintah's charismatic hosting with the melodious tunes and inspiring story of Mr. Kamanzi. Tune in to Metro FM 90.8 this Friday for a musical experience that transcends borders and embraces the universal language of love through music.