Firefighters Swiftly Respond as Fuel Tanker Explodes on Masanafu-Busega Bypass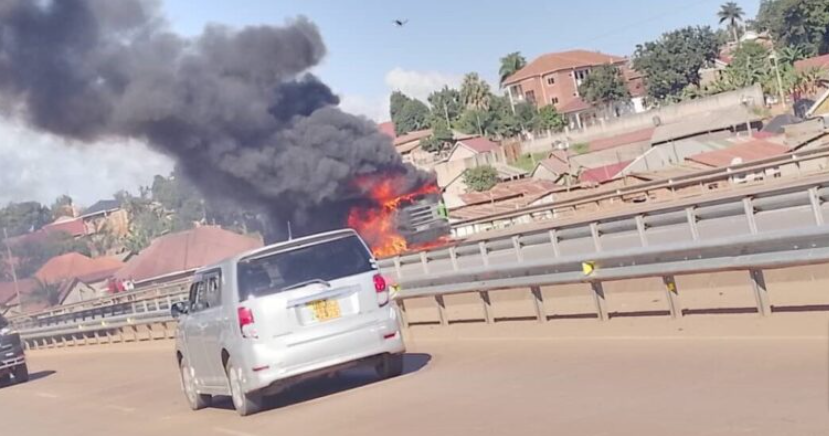 In a rapid joint operation, the Natete Division Police, in conjunction with the Fire Prevention and Rescue Services, swiftly reacted to a fire outbreak resulting from the explosion of a fuel tank along the Masanafu-Busega Northern Bypass on Wednesday evening.
Kampala Metropolitan Police Deputy Spokesperson, Mr. Luke Owoyesigyire, confirmed the incident, which occurred on Wednesday, October 18, 2023, around 16:04 hrs.
The fuel tanker involved in the fire incident bears registration numbers KBL 022A and ZD 3482 and was operated by Ismail Umar, a 27-year-old Kenyan national.
"While the exact cause of the fire is still under investigation, our dedicated officers responded promptly to the scene. The Fire and Rescue Services team has effectively contained the fire, and ongoing efforts are focused on complete extinguishment," stated Mr. Owoyesigyire in a police statement issued on Wednesday evening.
Deputy KMP spokesperson Mr. Owoyesigyire also assured road users that one lane on the busy highway is currently open and usable, minimizing disruptions.
Authorities are conducting a comprehensive inquiry to determine the cause of the fire, with findings to be communicated in due course. Mr. Owoyesigyire commended the coordinated efforts of all involved personnel and urged the public to remain patient and cooperative during this time.
Police Officer Wounded in Shootout as Stolen Vehicle from Kenya Intercepted in Lira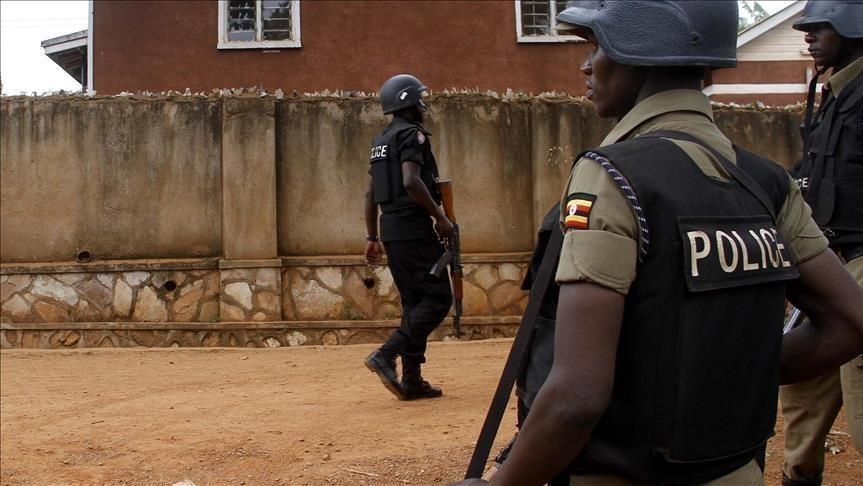 In a dramatic incident, a police officer from Lira Central Police Station sustained a gunshot wound in the stomach during a confrontation when law enforcement intercepted a Toyota Land Cruiser with registration number KDH 790K, suspected to be stolen from Kenya.
The altercation resulted in injuries to Tony Ebong and three others, identified as George Otyato from Awendo in Migori County, Kenya, Hussein Akako from Tororo-Malaba, and Paul Omara from Oyugisi Homa Bay County, Kenya.
The apprehended vehicle is currently impounded at Lira Central Police Station, and efforts are underway to locate a suspect who is believed to have escaped during the incident.
All injured individuals are receiving medical attention at Lira Regional Referral Hospital. The nature of their involvement in the alleged raid remains unclear.
A combined team of regular police and Flying Squad operatives established a checkpoint at Adwali cell, Boroboro ward, in Lira City East Division after receiving information about a suspected stolen vehicle from Kenya. The case was documented under Reference Number OB 24/9/11/2023 at Karuri Police Station, indicating that the vehicle was being driven into Uganda through the Busia border.
According to reports, the suspects attempted to mislead authorities by changing the vehicle's number plates to UBE 665K while in Dokolo district.
Patrick Jimmy Okema, the North Kyoga Police Spokesperson, confirmed that the vehicle's movements through Tororo, Mbale, Soroti, and Lira were tracked using a monitoring system. The ongoing investigation aims to unravel the circumstances surrounding the stolen vehicle and the individuals involved in the incident.