Former Prosecutor Simon Kigwana Fined and Banned from Public Office for Bribery
Simon Kigwana, a former prosecutor at Nabweru Chief Magistrate's court, has been fined Shs 7 million and barred from holding public office for ten years after being found guilty of bribery by the Anti-Corruption court. The ruling came from Grade one magistrate Esther Asiimwe three days after Kigwana's corruption conviction.
The court found that Kigwana, while working as a prosecutor, had directly solicited a gratification of Shs 6 million from Zam Ndagire and Octavious Kasumba. He received Shs 200,000 from Ndagire at Nabweru playgrounds on May 15, 2019. Although Kigwana denied the charges, evidence presented by the prosecution, led by senior state attorney Nicholas Kawooya, convinced the court, including testimony from seven witnesses.
The complainants, Ndagire and Kasumba, were involved in a case of threatening violence at Nabweru court, which Kigwana was prosecuting. During their interactions regarding the case, Kigwana solicited and received the money in question. Detectives from the State House Anti-Corruption Unit arrested Kigwana when the complainants offered him an envelope containing Shs 200,000 in a car parked near Nabweru court. The money had been photocopied by State House detectives.
Kigwana was transferred to the CID headquarters in Kibuli after his arrest and charged. In his defense, he claimed he had asked the complainants to bring more witnesses and had no reason to request money for bail or file preparation since the case was for a hearing, and the file was already in order.
In her ruling, Magistrate Asiimwe agreed with the prosecution's evidence that Kigwana willingly fell into the trap set by the complainants, leading to his arrest. State attorney Kawooya requested a deterrent sentence, emphasizing the breach of trust committed by Kigwana against the office of the DPP. Kawooya noted that corruption was prevalent in public offices, and Kigwana's actions had put the DPP's office, which fights corruption, at risk.
Kigwana, represented by his lawyer Evans Ochieng, appealed for leniency, citing his long service to the nation since 1999, the loss of retirement benefits, and government employment due to his conviction. He noted that he had no prior criminal record for corruption and should be considered a first-time offender. Kigwana, the sole breadwinner for eight children and a hospitalized 93-year-old mother, requested a fine instead of a custodial sentence. Ochieng also mentioned Kigwana's enrollment at the Law Development Centre (LDC) to study a bar course.
Magistrate Asiimwe considered the arguments from both sides, highlighting the abuse of trust and the damage to the DPP's office's reputation. She sentenced Kigwana to a fine of Shs 3.5 million on each count.
In response, the Director of Public Prosecutions (DPP), Jane Frances Abodo, expressed her disappointment with the incident and reiterated her warnings against corruption within her staff. She warned of potential prosecutions if there is evidence of corruption within her team
Police Officer Wounded in Shootout as Stolen Vehicle from Kenya Intercepted in Lira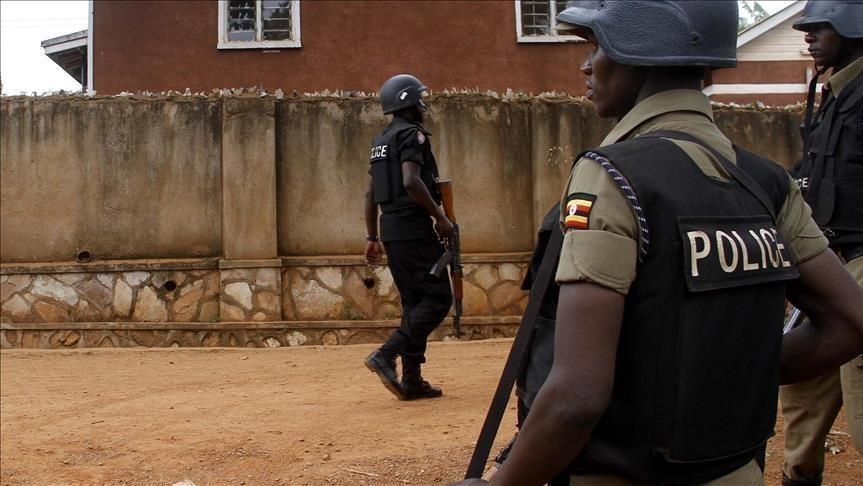 In a dramatic incident, a police officer from Lira Central Police Station sustained a gunshot wound in the stomach during a confrontation when law enforcement intercepted a Toyota Land Cruiser with registration number KDH 790K, suspected to be stolen from Kenya.
The altercation resulted in injuries to Tony Ebong and three others, identified as George Otyato from Awendo in Migori County, Kenya, Hussein Akako from Tororo-Malaba, and Paul Omara from Oyugisi Homa Bay County, Kenya.
The apprehended vehicle is currently impounded at Lira Central Police Station, and efforts are underway to locate a suspect who is believed to have escaped during the incident.
All injured individuals are receiving medical attention at Lira Regional Referral Hospital. The nature of their involvement in the alleged raid remains unclear.
A combined team of regular police and Flying Squad operatives established a checkpoint at Adwali cell, Boroboro ward, in Lira City East Division after receiving information about a suspected stolen vehicle from Kenya. The case was documented under Reference Number OB 24/9/11/2023 at Karuri Police Station, indicating that the vehicle was being driven into Uganda through the Busia border.
According to reports, the suspects attempted to mislead authorities by changing the vehicle's number plates to UBE 665K while in Dokolo district.
Patrick Jimmy Okema, the North Kyoga Police Spokesperson, confirmed that the vehicle's movements through Tororo, Mbale, Soroti, and Lira were tracked using a monitoring system. The ongoing investigation aims to unravel the circumstances surrounding the stolen vehicle and the individuals involved in the incident.