Kanye and Ty Dolla $ign's Album Showcase Postponed in Italy Due to Train Strike and Rain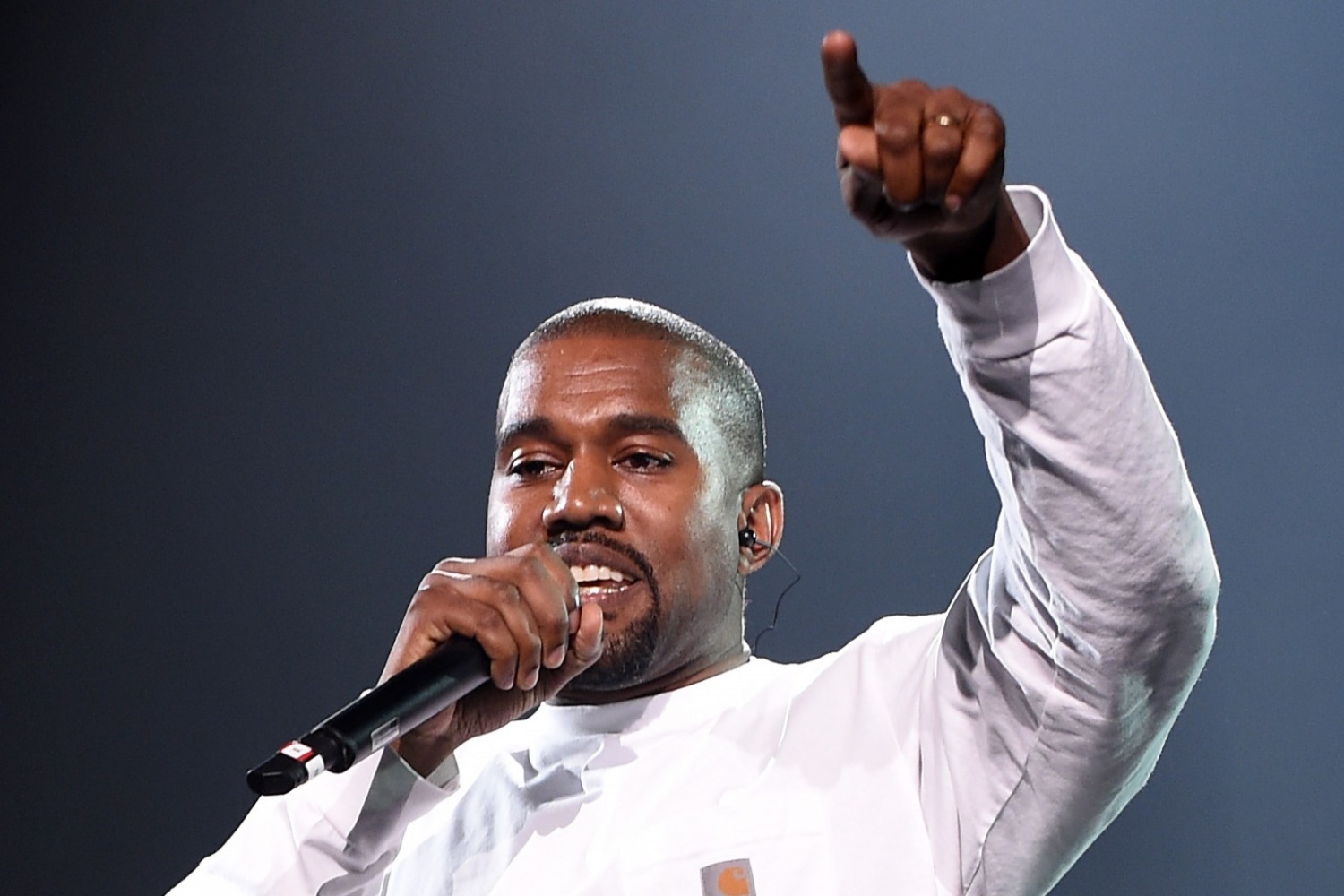 Kanye West and Ty Dolla $ign, currently in Italy working diligently on their highly anticipated joint album, have hit a slight roadblock in their plans. The album was originally set to be revealed at the RCF Arena in Reggio Emilia this Friday, much to the excitement of their fans. However, an unforeseen circumstance has led to the postponement of the event.
Contrary to what some might think, the delay is not attributed to opposition from critics or dissenting voices. Instead, it's all due to an unexpected train strike and the impending heavy rainfall. This was confirmed in a statement provided by the Reggio Emilia prefecture, as reported by The Daily Mail.
The statement explains the reason behind the decision: "Given the fact that a rail strike was planned the same day and that heavy rain is due, it was thought prudent to postpone the event. Our aim [is] to ensure the safety and security of all, and if there is a transport issue, then the concert cannot go ahead safely. And as it is open air, the heavy rain forecast would have also created problems. The organizers have been given an alternative date of October 27, and we are waiting to hear back if it is acceptable to them."
Fans of Kanye West and Ty Dolla $ign will be hoping that the rescheduled date on October 27 proves to be feasible. The delay has undoubtedly sparked some disappointment among eager concertgoers, and the artists' final decision regarding the date remains eagerly anticipated. Share your thoughts on what you believe Kanye West should do in the comments section below.
Omusawo Tintah To Host Renowned Swiss Artist Mr. Kamanzi on Metro fm 90.8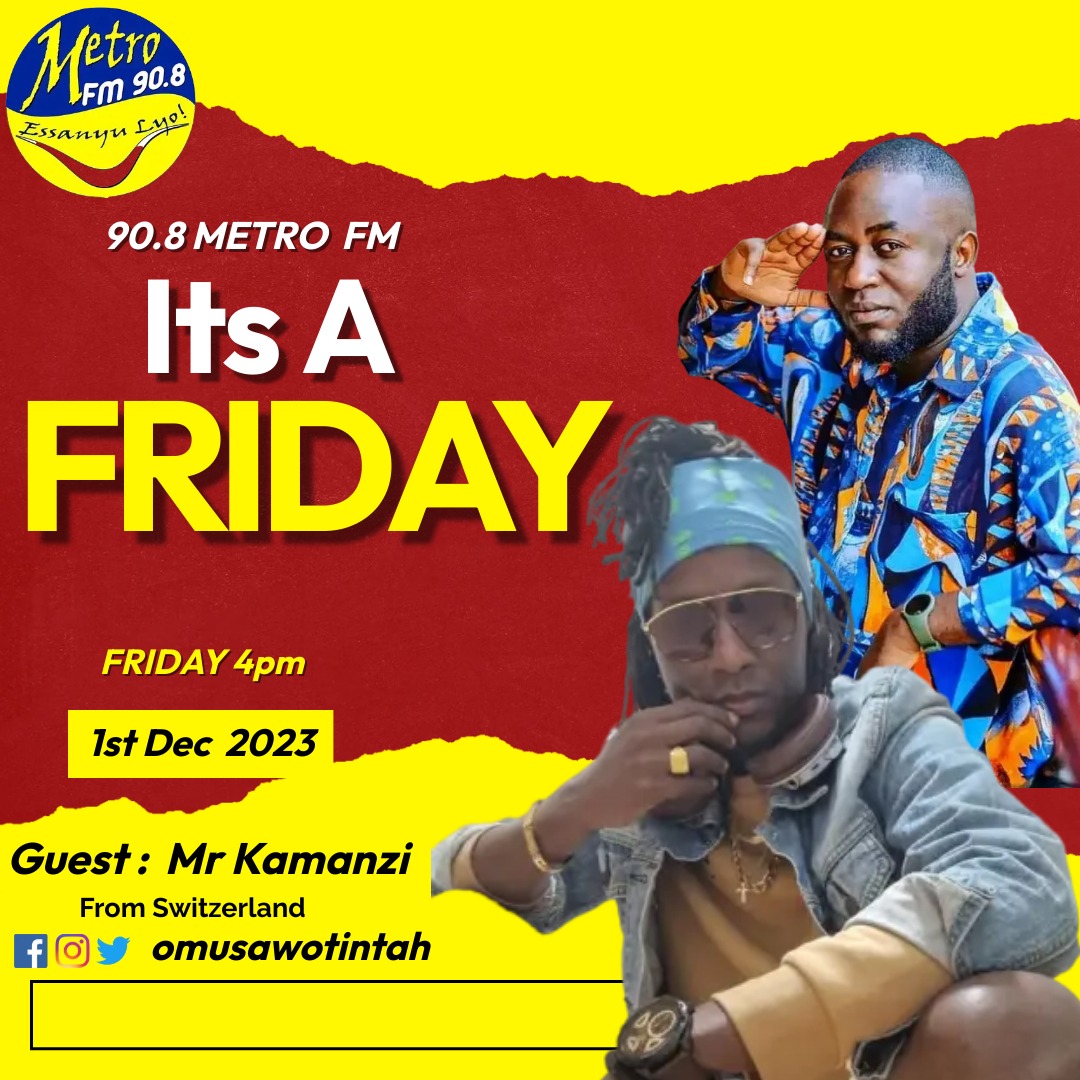 Metro FM 90.8's celebrated radio presenter and media activist, Omusawo Tintah, is gearing up to host the sensational Switzerland-based singer, Mr. Kamanzi, this Friday on his renowned radio show, Free Style Friday, running from 4 pm to 7 pm.
Omusawo Tintah's Free Style Friday has become a staple for music enthusiasts, featuring top-notch music and hosting internationally acclaimed artists. The show's popularity has soared, making it one of Uganda's most loved and trending radio programs.
Mr. Kamanzi, who is set to be the special guest on this week's episode, brings a wealth of musical talent and a captivating story to share. His journey in the world of music began at the age of 12, fueled by a deep passion for the art form. One of his childhood dreams was to perform on the grand stage, a dream that materialized in 1995 and marked the commencement of his music career.
Known for his distinctive vocal style, often referred to as "the husky voice of Africa," Mr. Kamanzi migrated to Switzerland a few years later. In 2008, he had the privilege of sharing the stage with T.o.k and Sean Paul in Dar es Salaam, Tanzania, a significant milestone in his musical journey.
With two published albums, namely "Unite" and "Today and Tomorrow," Mr. Kamanzi has made waves in the music industry. His track "Show Dem the Sign" received extensive airplay on local radio stations, solidifying his position as a notable artist. His performances have graced numerous stages across Africa and Europe, showcasing his versatility in musical genres, including Reggae, Afrobeat, Dancehall, and Pop Dancehall.
Beyond his musical accomplishments, Mr. Kamanzi's work with the Reggaenerators since 2021 has added a collaborative dimension to his career. His music carries a powerful message of upliftment, education, peace, and love, aligning with his personal motto: "Anywhere mi deh mi spread love."
As Free Style Friday prepares to host this illustrious artist, fans can anticipate an engaging and soulful session, blending Omusawo Tintah's charismatic hosting with the melodious tunes and inspiring story of Mr. Kamanzi. Tune in to Metro FM 90.8 this Friday for a musical experience that transcends borders and embraces the universal language of love through music.