Khloé Kardashian Hilariously Reenacts Iconic Purse Fight with Kim on TikTok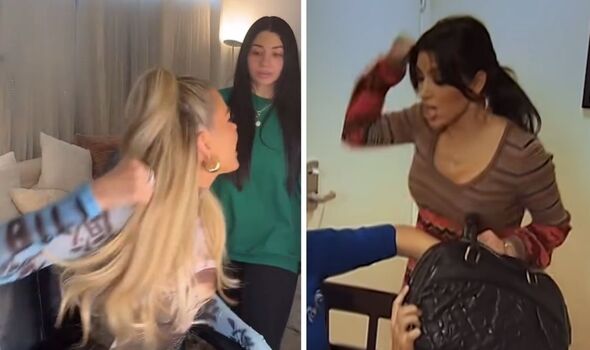 Khloé Kardashian brought a dash of humor and nostalgia to TikTok when she recreated the iconic purse fight she had with her sister, Kim Kardashian, on their reality TV show "Keeping Up with the Kardashians." In a hilarious video, Khloé playfully reenacted the memorable spat that fans still talk about.
The video begins with Khloé sitting in a makeup chair, looking glam and composed. But as the clip progresses, she hilariously unleashes the drama, echoing her lines from the purse fight. She says, "Don't be rude! Are you kidding me? I swear to God, don't be," as she playfully throws her purse at her hair and makeup artists.
This TikTok moment was a delightful throwback to a scene from the past when Khloé and Kim clashed during the reality show. The purse fight became an unforgettable part of Kardashian history. Now, 15 years later, Khloé added a touch of glamour to the reenactment, bringing laughter to fans and viewers.
Fans on social media couldn't get enough of Khloé's humorous rendition, proving that even after all these years, the Kardashian family's iconic moments continue to entertain and engage their dedicated followers.
When the Kardashians aren't reliving their memorable TV moments, they're focusing on various aspects of their lives. Khloé, in particular, has been dedicated to navigating her co-parenting relationship with Tristan Thompson, her ex-boyfriend and the father of her children.
Khloé acknowledges the challenges of co-parenting and believes it's essential for everyone to find their unique style when it comes to shared parenting. Despite the hurdles, she's committed to providing her children with the opportunity to see their parents get along.
Khloé and Tristan are parents to daughter True and son Tatum. While their relationship has seen its share of ups and downs, Khloé remains open about their journey, sharing insights into co-parenting on the latest season of "Keeping Up with the Kardashians."
The Kardashian star understands that coexistence is necessary for the sake of their children. She is ready to be there for Tristan during his times of need, demonstrating the importance of flexible boundaries in co-parenting.
While the future remains uncertain, Khloé is focused on making co-parenting as seamless and fantastic as possible for the sake of her children and her own well-being.
Omusawo Tintah To Host Renowned Swiss Artist Mr. Kamanzi on Metro fm 90.8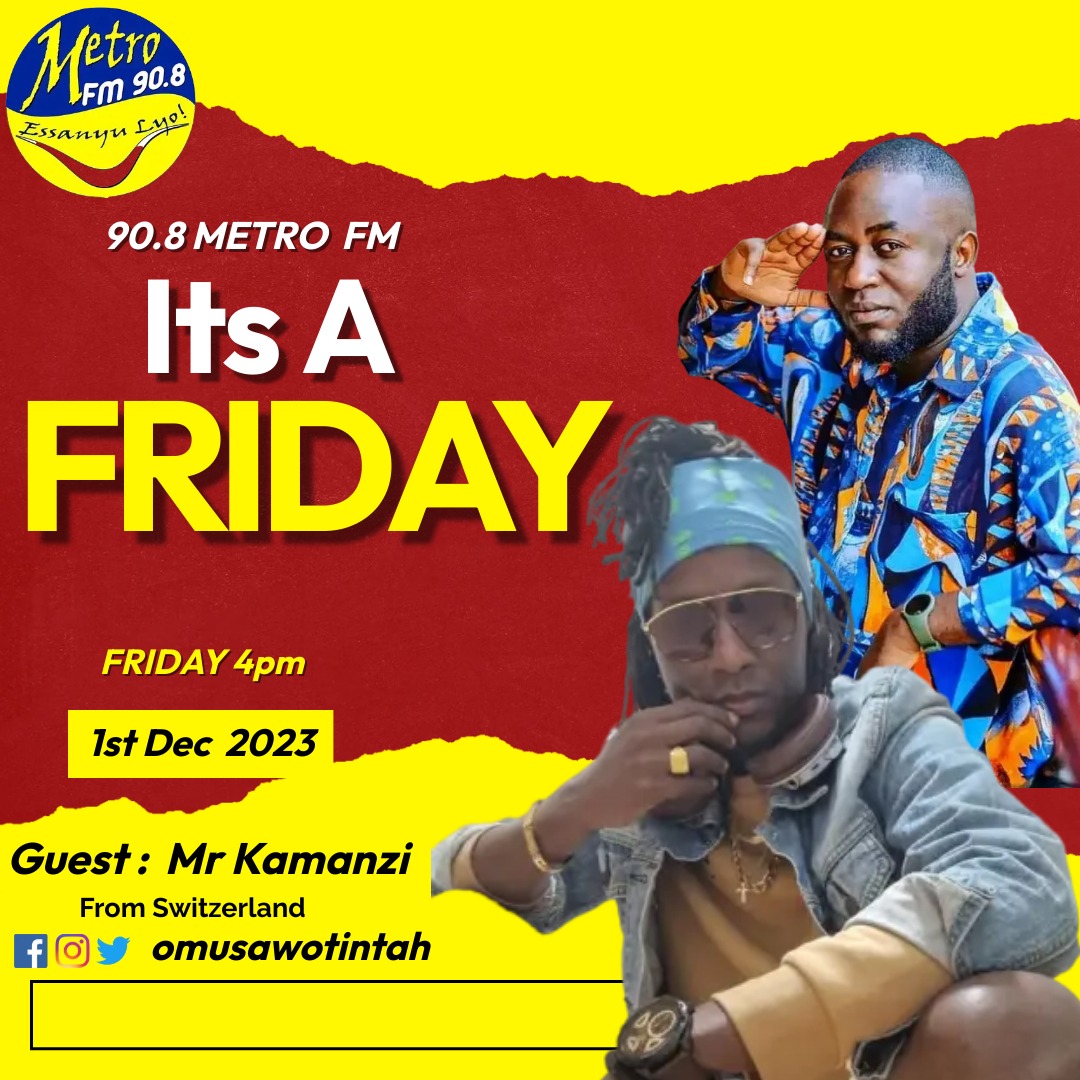 Metro FM 90.8's celebrated radio presenter and media activist, Omusawo Tintah, is gearing up to host the sensational Switzerland-based singer, Mr. Kamanzi, this Friday on his renowned radio show, Free Style Friday, running from 4 pm to 7 pm.
Omusawo Tintah's Free Style Friday has become a staple for music enthusiasts, featuring top-notch music and hosting internationally acclaimed artists. The show's popularity has soared, making it one of Uganda's most loved and trending radio programs.
Mr. Kamanzi, who is set to be the special guest on this week's episode, brings a wealth of musical talent and a captivating story to share. His journey in the world of music began at the age of 12, fueled by a deep passion for the art form. One of his childhood dreams was to perform on the grand stage, a dream that materialized in 1995 and marked the commencement of his music career.
Known for his distinctive vocal style, often referred to as "the husky voice of Africa," Mr. Kamanzi migrated to Switzerland a few years later. In 2008, he had the privilege of sharing the stage with T.o.k and Sean Paul in Dar es Salaam, Tanzania, a significant milestone in his musical journey.
With two published albums, namely "Unite" and "Today and Tomorrow," Mr. Kamanzi has made waves in the music industry. His track "Show Dem the Sign" received extensive airplay on local radio stations, solidifying his position as a notable artist. His performances have graced numerous stages across Africa and Europe, showcasing his versatility in musical genres, including Reggae, Afrobeat, Dancehall, and Pop Dancehall.
Beyond his musical accomplishments, Mr. Kamanzi's work with the Reggaenerators since 2021 has added a collaborative dimension to his career. His music carries a powerful message of upliftment, education, peace, and love, aligning with his personal motto: "Anywhere mi deh mi spread love."
As Free Style Friday prepares to host this illustrious artist, fans can anticipate an engaging and soulful session, blending Omusawo Tintah's charismatic hosting with the melodious tunes and inspiring story of Mr. Kamanzi. Tune in to Metro FM 90.8 this Friday for a musical experience that transcends borders and embraces the universal language of love through music.