Kourtney Kardashian Opens Up About Emergency Foetal Surgery Amid Pregnancy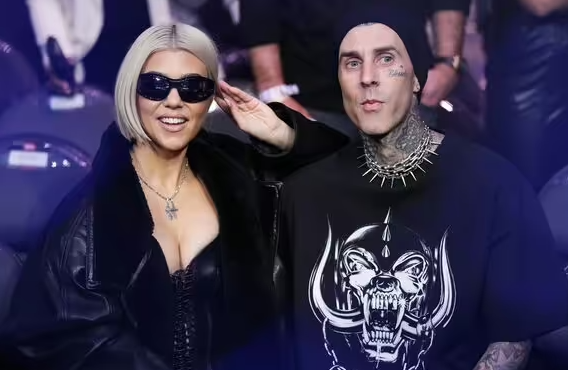 Kourtney Kardashian, the 44-year-old reality TV star and partner to Blink-182 drummer Travis Barker, recently shared details about the "terrifying" experience she went through when she had to undergo emergency foetal surgery to protect her unborn baby boy's life. This incident unveiled a completely new perspective on pregnancy for the couple, as they await the arrival of their first child together.
In September, the American socialite took to Instagram to reveal that she had faced an "urgent foetal surgery," expressing her eternal gratitude for Barker, who had to cancel scheduled gigs in the UK and Ireland to rush back to the US to be by her side during this medical crisis.
Speaking to Vogue, Kourtney Kardashian delved into the details of this medical emergency, stating, "That experience opened my eyes to a whole new world of pregnancy that I didn't know about in the past." She went on to elaborate, "It was terrifying. After, I learned that insurance typically only covers two ultrasounds when you're pregnant, I had no idea."
The revelation about insurance coverage for prenatal care expenses shed light on an aspect of pregnancy that Kourtney had never encountered before. She continued, "I've always been lucky enough to do more than what insurance covers, and it's one of those ultrasounds that saved my baby's life."
In her candid interview with Vogue, Kardashian also shared her journey to pregnancy. The couple initially turned to in vitro fertilization (IVF) to conceive, but she explained how she felt pressured and rushed into the process. This approach went against her instincts, and she found herself unprepared for the emotional and physical toll it takes. It was a path marked by challenges, both expected and unforeseen, that ultimately led to the dramatic episode of emergency surgery.
The experience has since heightened Kardashian's awareness of the intricacies of pregnancy and the importance of receiving comprehensive prenatal care. As she prepares for the next chapter in her life as a mother, Kourtney Kardashian's story serves as a reminder of the unexpected twists and turns that can occur during the miraculous journey of pregnancy.
Omusawo Tintah To Host Renowned Swiss Artist Mr. Kamanzi on Metro fm 90.8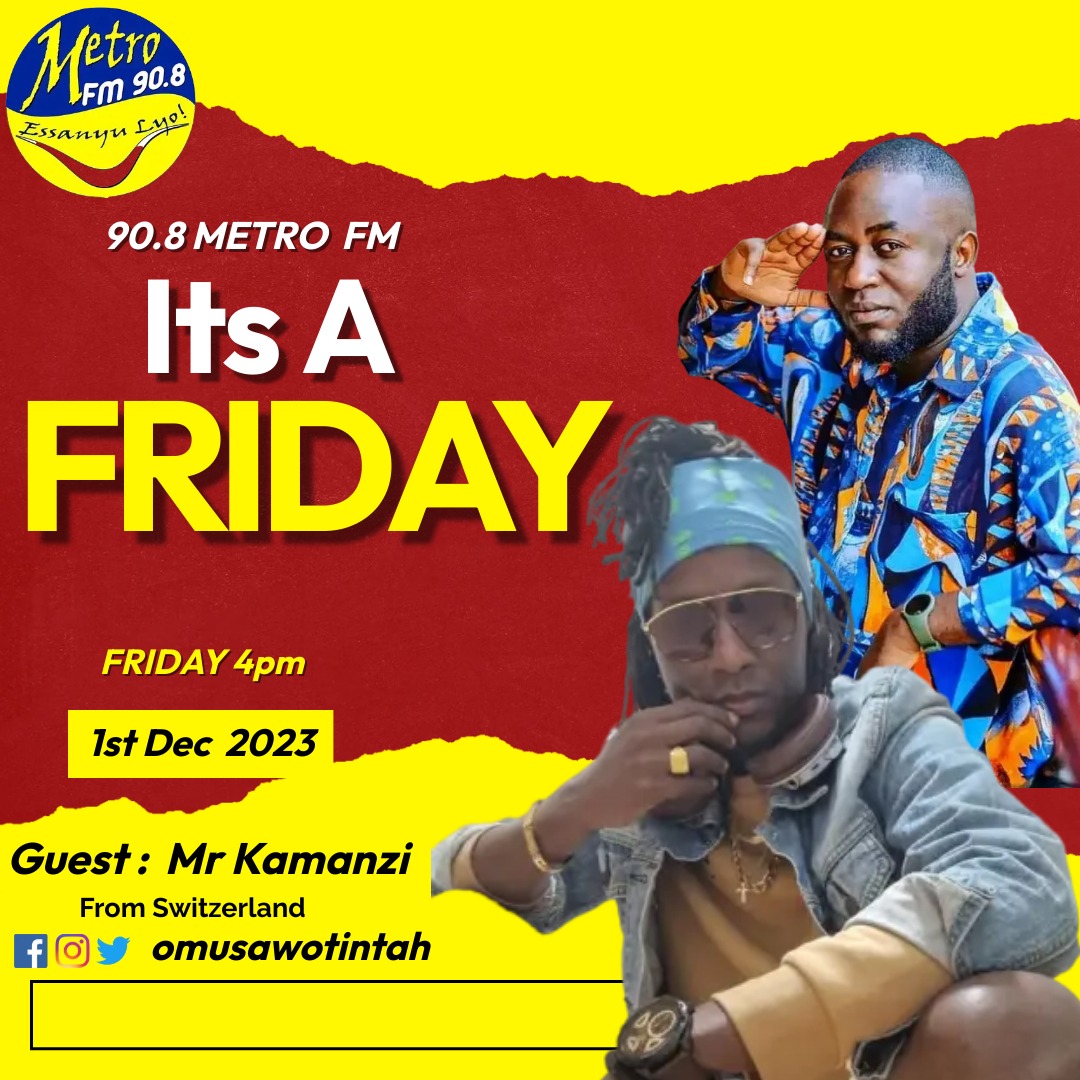 Metro FM 90.8's celebrated radio presenter and media activist, Omusawo Tintah, is gearing up to host the sensational Switzerland-based singer, Mr. Kamanzi, this Friday on his renowned radio show, Free Style Friday, running from 4 pm to 7 pm.
Omusawo Tintah's Free Style Friday has become a staple for music enthusiasts, featuring top-notch music and hosting internationally acclaimed artists. The show's popularity has soared, making it one of Uganda's most loved and trending radio programs.
Mr. Kamanzi, who is set to be the special guest on this week's episode, brings a wealth of musical talent and a captivating story to share. His journey in the world of music began at the age of 12, fueled by a deep passion for the art form. One of his childhood dreams was to perform on the grand stage, a dream that materialized in 1995 and marked the commencement of his music career.
Known for his distinctive vocal style, often referred to as "the husky voice of Africa," Mr. Kamanzi migrated to Switzerland a few years later. In 2008, he had the privilege of sharing the stage with T.o.k and Sean Paul in Dar es Salaam, Tanzania, a significant milestone in his musical journey.
With two published albums, namely "Unite" and "Today and Tomorrow," Mr. Kamanzi has made waves in the music industry. His track "Show Dem the Sign" received extensive airplay on local radio stations, solidifying his position as a notable artist. His performances have graced numerous stages across Africa and Europe, showcasing his versatility in musical genres, including Reggae, Afrobeat, Dancehall, and Pop Dancehall.
Beyond his musical accomplishments, Mr. Kamanzi's work with the Reggaenerators since 2021 has added a collaborative dimension to his career. His music carries a powerful message of upliftment, education, peace, and love, aligning with his personal motto: "Anywhere mi deh mi spread love."
As Free Style Friday prepares to host this illustrious artist, fans can anticipate an engaging and soulful session, blending Omusawo Tintah's charismatic hosting with the melodious tunes and inspiring story of Mr. Kamanzi. Tune in to Metro FM 90.8 this Friday for a musical experience that transcends borders and embraces the universal language of love through music.