Norwegian Government Donates $1.3 Million to (WFP) in Uganda to Support Refugee Initiatives
The United Nations World Food Programme (WFP) in Uganda has received a substantial donation of $1.3 million (Shs 5 billion) from the Norwegian government, aimed at providing hot meals for new arrivals from the Democratic Republic of Congo (DRC) and South Sudan. This contribution follows an earlier $1.7 million (UGX 6.4 billion) donation made by Norway earlier this year, resulting in a total Norwegian support of $5.8 million (Shs 22 billion) for WFP's refugee initiatives in Uganda during the 2022/2023 period.
Anne Kristin Hermansen, Norway's ambassador to Uganda, stated, "As of 31 August 2023, more than 80,000 new arrivals from the DRC and South Sudan have been registered, adding to the existing 1.6 million refugees in Uganda. This funding underlines Norway's commitment to the refugee response in Uganda."
Despite its efforts to provide monthly food and cash assistance to 1.4 million refugees, WFP faces significant financial challenges, leading to the distribution of reduced rations. Currently, WFP supplies 60% of the food ration to the most vulnerable refugees, 30% to moderately vulnerable refugees, and has ceased food assistance to the least vulnerable.
Abdirahman Meygag, country director of WFP Uganda, emphasized the importance of this contribution by saying, "This contribution is vital for us to meet the needs of both existing and newly arrived refugees. It will enable WFP to provide hot meals to new arrivals at transit and reception centers."
The Food Security and Nutrition Assessment (FSNA) survey of August 2023 reported a deteriorating food security situation in Uganda's refugee settlements, with an 11% increase in food insecurity compared to the previous year. The circumstances are expected to lead to an increase in negative coping mechanisms.
In an innovative approach, WFP is focusing on income-generating activities designed to promote greater self-reliance among refugees and host communities. Norway has also contributed $2.8 million (Shs 10.5 billion) to support this self-reliance pathway, aligning with the Government of Uganda's Comprehensive Refugee Response Framework. This additional funding aims not only to provide immediate relief but also to equip refugees with the skills and opportunities needed to reduce their reliance on humanitarian assistance for essential needs.
Blueface's Mom, Karlissa Saffold, Takes Aim At Jaidyn Alexis' Family In Fiery Social Media Rant – The Hoima Post –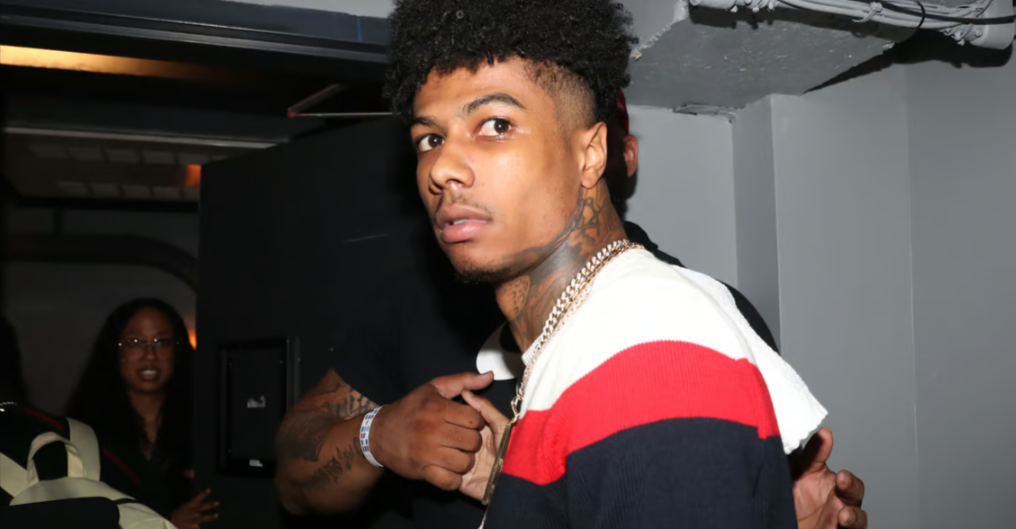 Jaidyn Alexis and Blueface's relationship has seen its fair share of ups and downs since high school, marked by numerous separations and reconciliations. Their connection goes beyond romance, as they share two children and are now bound by the 25-year-old rapper's recording contract with MILF Music and Columbia Records. However, recent social media activity from Blueface sparked interest when he removed all photos of him and Jaidyn from his Instagram.
Responding to the situation, Blueface's mom, Karlissa Saffold, took to social media to express her thoughts and directed her frustration at Jaidyn's mother in a heated rant. Recalling a past incident where she felt mistreated by Jaidyn's family, Saffold highlighted the challenges of being the one making sacrifices while facing financial struggles.
Amidst the emotional confrontation, Saffold called out Jaidyn's mother for not defending her daughter against online criticism. Although Saffold herself has engaged in negative comments about her future daughter-in-law in the past, she asserted that she has also defended Jaidyn when necessary. Expressing frustration, Saffold noted her efforts to reach out to Jaidyn's family, emphasizing the need for support and understanding between mothers.
While Saffold's message may not have been conciliatory, her protective instincts kicked in when she witnessed Tokyo Toni making controversial statements about Beyonce and Blue Ivy. Saffold promptly defended the 11-year-old, showcasing a change in her approach when it comes to standing up for others in the public eye. The complex dynamics surrounding Blueface, Jaidyn Alexis, and their families continue to captivate social media users, adding another layer to their ongoing saga. For more details, follow the link below.