Ugandan Journalists Barred from Parliament Amid Political Tensions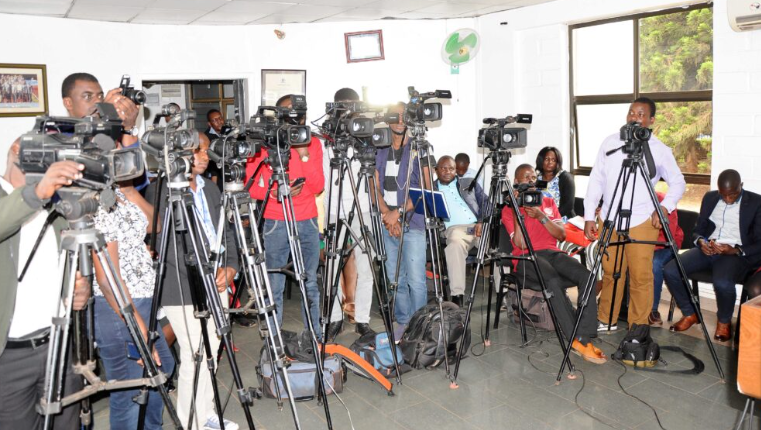 Ugandan journalists found themselves locked out of Parliament, unable to access the gallery from which they typically report on proceedings. The gallery's door remained shut when journalists arrived as usual to set up their equipment before the plenary session commenced. Unfortunately, no official explanation was provided for their exclusion.
Regrettably, today's parliamentary proceedings will not be broadcast anywhere, including by the Uganda Broadcasting Corporation (UBC), the country's official broadcaster. Anti-riot police were also conspicuously present throughout the area.
These developments occurred in parallel with the sudden suspension of five opposition Members of Parliament (MPs) by Thomas Tayebwa, the Deputy Speaker of Parliament, without any disclosed reason. The suspended MPs are Francis Zaake (Mityana Municipality), Betty Nambooze (Mukono Municipality), Joyce Bagala (Mityana District Woman MP), Derrick Nyeko (Makidye East), and Frank Kabuye (Kassanda South MP), all affiliated with the National Unity Platform (NUP) party.
The suspension stemmed from the government's explanation of the recent interception of NUP leader Robert Kyagulanyi at Entebbe International Airport upon his return to Uganda on October 5, 2023. He was subsequently driven back to his residence in Magere, Mukono district. NUP supporters had planned a one-million-person march to welcome Kyagulanyi, but it was rendered impractical following his interception.
In response, opposition MPs, led by Mathias Mpuuga, the leader of the opposition, left the chamber and pledged not to return until the government provided an explanation for Kyagulanyi's interception and the arrest of 14 other NUP members.
Reportedly, Tayebwa and opposition leaders reconvened in Parliament to discuss the suspension and the apparent disappearance of the video footage intended to be shown during the parliamentary session to highlight the extent of security measures employed.
After an explanation by the State Minister of Internal Affairs, Gen. David Muhoozi, Mpuuga requested Deputy Speaker Tayebwa's permission to play a video recording summarizing his statement. However, some MPs from the ruling NRM party objected to this action.
Despite Tayebwa's approval, Mpuuga encountered difficulties in playing the video, alleging sabotage by IT staff. Subsequently, a vote was held on whether to play Mpuuga's video, with the NRM winning and blocking its presentation. The opposition's reaction to this outcome led to the adjournment of the session until today (October 18, 2023).
Discussions with the Deputy Speaker have reportedly taken place since then. However, due to journalists being denied entry, the current status of parliamentary proceedings remains unknown.
Police Officer Wounded in Shootout as Stolen Vehicle from Kenya Intercepted in Lira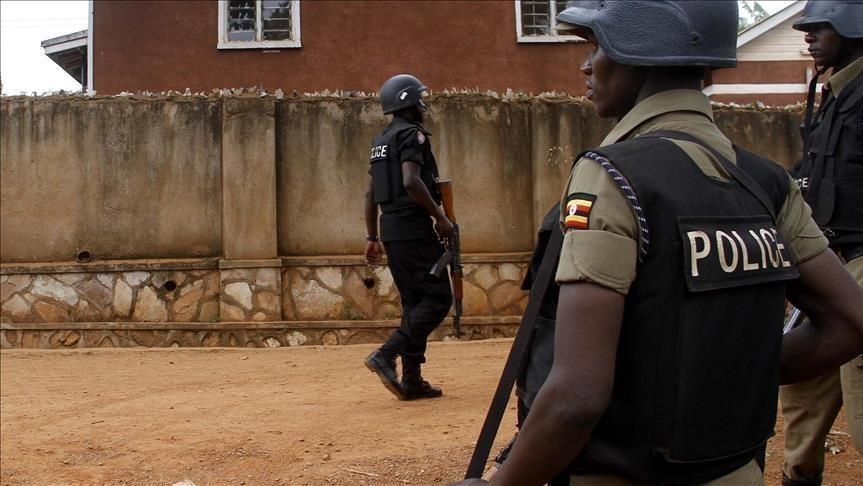 In a dramatic incident, a police officer from Lira Central Police Station sustained a gunshot wound in the stomach during a confrontation when law enforcement intercepted a Toyota Land Cruiser with registration number KDH 790K, suspected to be stolen from Kenya.
The altercation resulted in injuries to Tony Ebong and three others, identified as George Otyato from Awendo in Migori County, Kenya, Hussein Akako from Tororo-Malaba, and Paul Omara from Oyugisi Homa Bay County, Kenya.
The apprehended vehicle is currently impounded at Lira Central Police Station, and efforts are underway to locate a suspect who is believed to have escaped during the incident.
All injured individuals are receiving medical attention at Lira Regional Referral Hospital. The nature of their involvement in the alleged raid remains unclear.
A combined team of regular police and Flying Squad operatives established a checkpoint at Adwali cell, Boroboro ward, in Lira City East Division after receiving information about a suspected stolen vehicle from Kenya. The case was documented under Reference Number OB 24/9/11/2023 at Karuri Police Station, indicating that the vehicle was being driven into Uganda through the Busia border.
According to reports, the suspects attempted to mislead authorities by changing the vehicle's number plates to UBE 665K while in Dokolo district.
Patrick Jimmy Okema, the North Kyoga Police Spokesperson, confirmed that the vehicle's movements through Tororo, Mbale, Soroti, and Lira were tracked using a monitoring system. The ongoing investigation aims to unravel the circumstances surrounding the stolen vehicle and the individuals involved in the incident.