VIDEO : 2Pac's Brother Reveals 'Pac Considered Joining Bad Boy Records Before Death Row Deal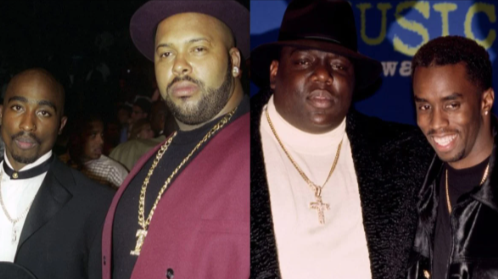 In a recent interview with The Art of Dialogue, Mopreme Shakur, the brother of the iconic rapper 2Pac, unveiled a fascinating tidbit of hip-hop history. Mopreme disclosed that before signing with Death Row Records following his release from prison in 1995, 2Pac was on the verge of becoming a labelmate with The Notorious B.I.G. at Bad Boy Records.
Mopreme stated, "We were cool with them at one point. There was a point 'Pac was considering going to Bad Boy before his relationship with Death Row. He wanted to be on a Black label. He wanted to be with his people. He wanted to be with the brothers. He supported Black business. There was a period where we were all cool. Over time, things happened, and 'Pac started seeing things. Biggie was on Puffy's label, so with them two, it was Puffy calling the shots. There were some legitimate problems there."
He also discussed 2Pac's strained relationship with his former Thug Life comrade, Big Stretch, who was by 'Pac's side on the night he was shot multiple times in November 1994 at the Quad Recording Studios in Manhattan. Tragically, Stretch was fatally shot a year later.
"Pac and Stretch were best friends," Mopreme recounted. "Stretch was with him when he got shot at Quad. After that, Stretch went on tour with Biggie. So anybody familiar with our clique understood that that's weird. If you were rolling with 'Pac, you were rolling with 'Pac. He's kinda jealous like that. You down with me you down with the best. Considering 'Pac was having issues with Biggie, it did not look right. Stretch was a big dude… But 'Pac claimed that as soon as them n-ggas pulled out he dropped down. It was disturbing to hear that and think about [it] because the whole family loved Stretch."
The pivotal moment that changed 2Pac's trajectory occurred when he signed with Death Row Records. Suge Knight, the CEO of Death Row Records, visited 2Pac at the Clinton Correctional Facility in New York, securing his release from prison in late 1995. While there are legends about 2Pac signing his Death Row contract on a napkin or toilet paper, his childhood friend David S Ash, who was present during the meeting, recently refuted this claim in an interview with The Independent.
Ash stated, "It was definitely on a legal pad. They drafted everything up right there in front of me. 2Pac told Suge the things he needed: a car, a million dollars upfront, and a house for his mother. Then he looked the contract over and told Suge, 'OK cool, let's do this.' And that's the moment the Death Row deal was done."
Omusawo Tintah To Host Renowned Swiss Artist Mr. Kamanzi on Metro fm 90.8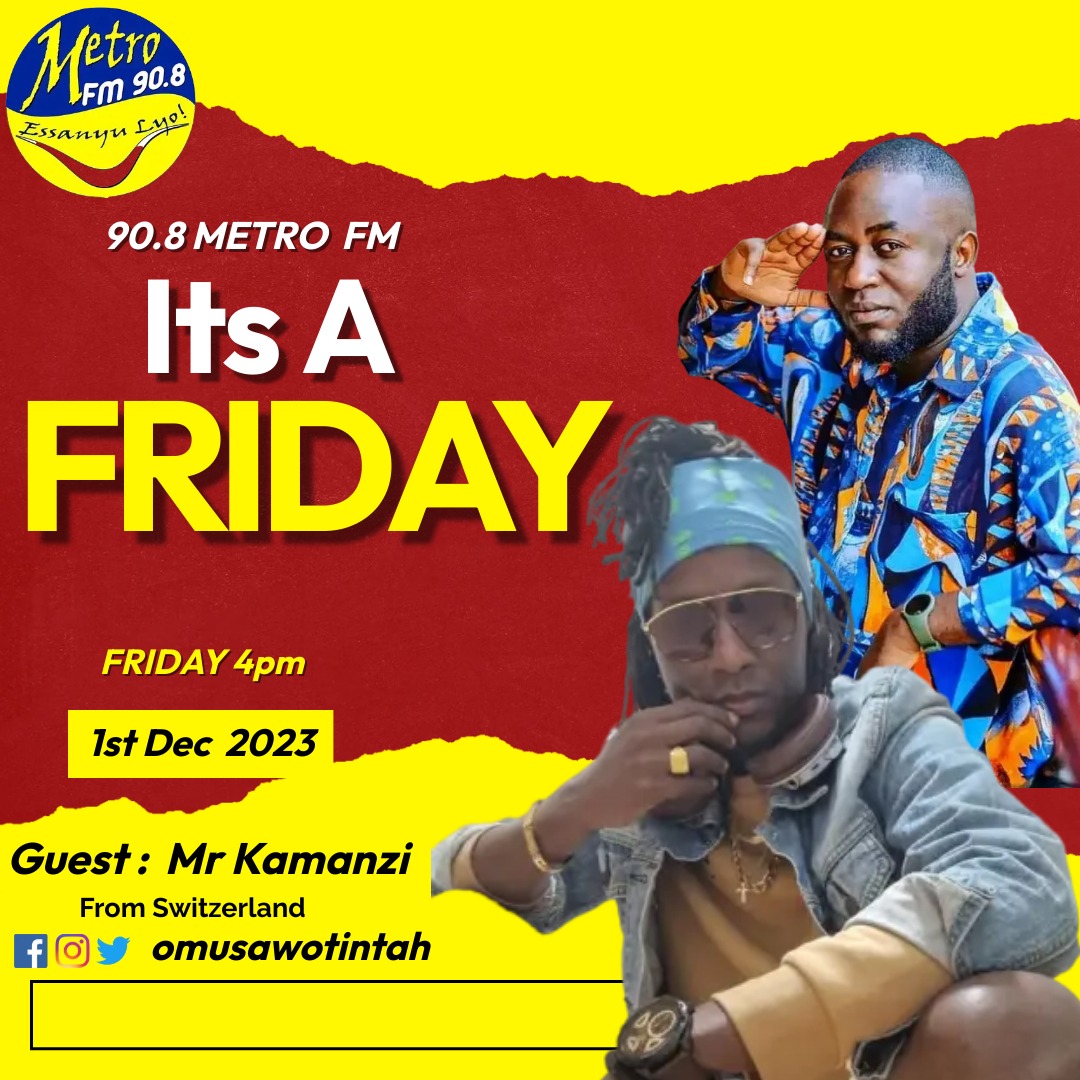 Metro FM 90.8's celebrated radio presenter and media activist, Omusawo Tintah, is gearing up to host the sensational Switzerland-based singer, Mr. Kamanzi, this Friday on his renowned radio show, Free Style Friday, running from 4 pm to 7 pm.
Omusawo Tintah's Free Style Friday has become a staple for music enthusiasts, featuring top-notch music and hosting internationally acclaimed artists. The show's popularity has soared, making it one of Uganda's most loved and trending radio programs.
Mr. Kamanzi, who is set to be the special guest on this week's episode, brings a wealth of musical talent and a captivating story to share. His journey in the world of music began at the age of 12, fueled by a deep passion for the art form. One of his childhood dreams was to perform on the grand stage, a dream that materialized in 1995 and marked the commencement of his music career.
Known for his distinctive vocal style, often referred to as "the husky voice of Africa," Mr. Kamanzi migrated to Switzerland a few years later. In 2008, he had the privilege of sharing the stage with T.o.k and Sean Paul in Dar es Salaam, Tanzania, a significant milestone in his musical journey.
With two published albums, namely "Unite" and "Today and Tomorrow," Mr. Kamanzi has made waves in the music industry. His track "Show Dem the Sign" received extensive airplay on local radio stations, solidifying his position as a notable artist. His performances have graced numerous stages across Africa and Europe, showcasing his versatility in musical genres, including Reggae, Afrobeat, Dancehall, and Pop Dancehall.
Beyond his musical accomplishments, Mr. Kamanzi's work with the Reggaenerators since 2021 has added a collaborative dimension to his career. His music carries a powerful message of upliftment, education, peace, and love, aligning with his personal motto: "Anywhere mi deh mi spread love."
As Free Style Friday prepares to host this illustrious artist, fans can anticipate an engaging and soulful session, blending Omusawo Tintah's charismatic hosting with the melodious tunes and inspiring story of Mr. Kamanzi. Tune in to Metro FM 90.8 this Friday for a musical experience that transcends borders and embraces the universal language of love through music.