VIDEO : Diddy's Involvement in Biggie's Murder: Insights from Bodyguard and Hip-Hop Figures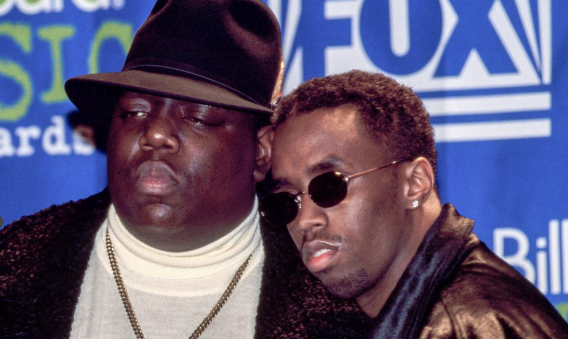 The tragic murder of Christopher Wallace, famously known as The Notorious B.I.G. or Biggie Smalls, has remained a perplexing enigma for years. In a recent turn of events, Biggie's former bodyguard has come forward to provide a new perspective on the events leading up to the iconic rapper's untimely demise. Shockingly, these revelations suggest that Sean "Diddy" Combs, a prominent figure in the hip-hop industry, may have had a more significant involvement in the narrative than previously believed.
The reopened case surrounding Tupac Shakur's murder has reignited interest in the circumstances surrounding his tragic death. With this, the spotlight has inevitably turned to Diddy, and allegations of his involvement in a murder-for-hire plot have surfaced, along with questions about his role in the subsequent killing of Biggie. This revelation opens up a Pandora's box of inquiries that challenge the accepted narratives.
One of the most startling allegations is that Diddy might have paid a considerable sum, a million dollars, for Tupac's murder, potentially part of a feud between East Coast and West Coast hip-hop that had reached a boiling point. This theory implies that Diddy might have considered Tupac a threat to the East Coast's hip-hop dominance and used this extreme measure in retaliation.
Another theory suggests that Diddy might have allowed or even orchestrated the murder of Biggie as part of the ongoing feud. This theory centers around the notion that Diddy might have perceived Biggie as a liability in the midst of the intense East Coast-West Coast rivalry, where tensions had escalated to dangerous levels.
The East Coast-West Coast feud was a defining moment in hip-hop history, marked by rivalries between record labels Death Row Records on the West Coast, led by Suge Knight, and Bad Boy Records on the East Coast, led by Diddy. The competition for dominance in the music industry, personal conflicts, and the tragic deaths of Tupac and Biggie further fueled this rivalry.
A shocking revelation made by Biggie's former bodyguard suggests that the stickers found on Biggie's rented car were not coincidental. Biggie's car was intentionally targeted, and it was believed that the street team hired by Bad Boy Records had access to plant the incriminating stickers. Strangely, Diddy's car was devoid of such stickers, further raising suspicions.
While these statements carry no legal weight at this point, they introduce a new layer of complexity to the already convoluted narrative surrounding the murders of Tupac and Biggie. These revelations force us to reevaluate the motivations behind the killings and question the long-standing East Coast-West Coast rivalry that ultimately led to the tragic deaths of two iconic rappers.
As more figures from the hip-hop community come forward with their perspectives on these events, it becomes increasingly apparent that the mysteries surrounding Tupac and Biggie's murders remain as compelling and controversial as ever. The investigations into these cases continue to unveil shocking insights, challenging the prevailing narratives and leaving us with more questions than answers.
Omusawo Tintah To Host Renowned Swiss Artist Mr. Kamanzi on Metro fm 90.8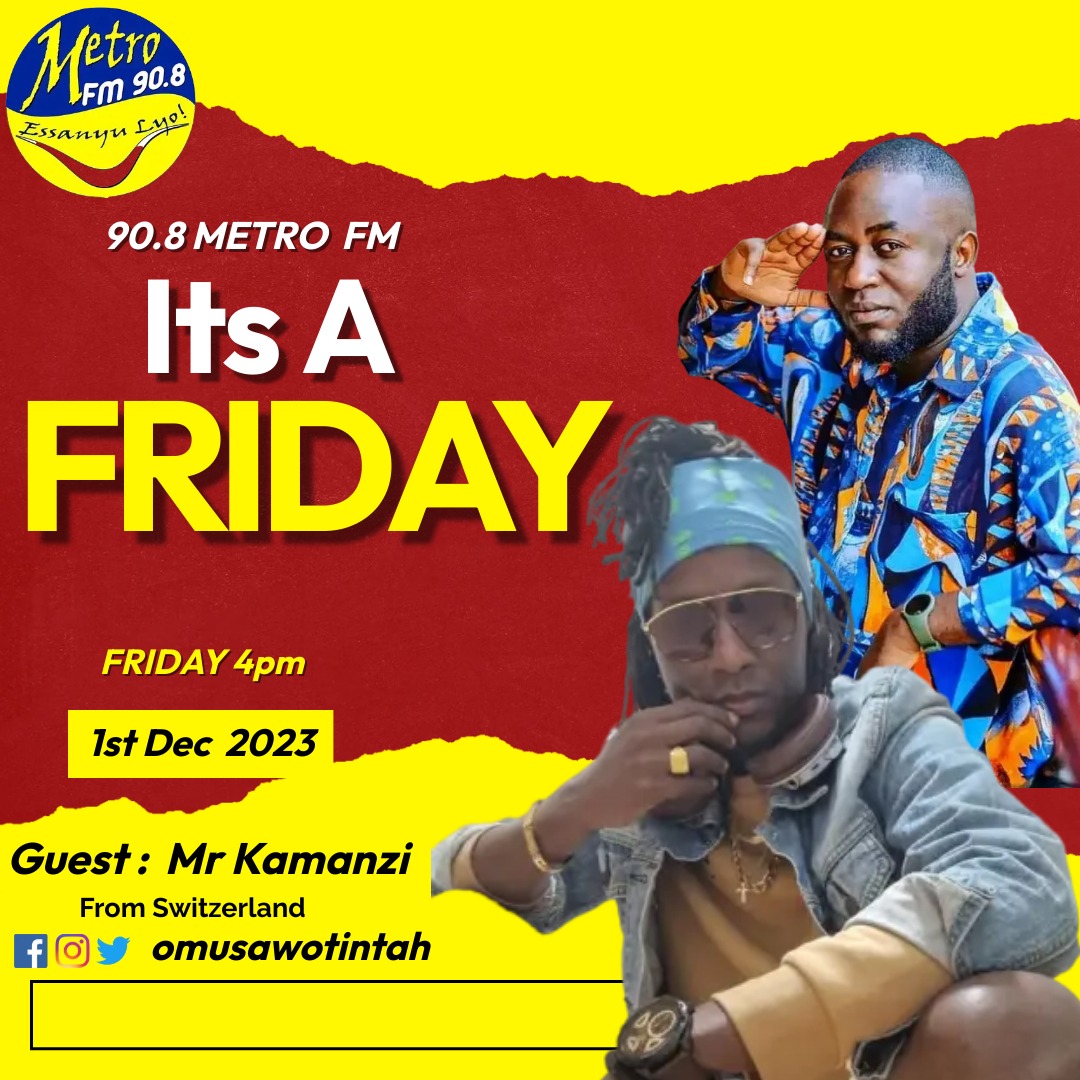 Metro FM 90.8's celebrated radio presenter and media activist, Omusawo Tintah, is gearing up to host the sensational Switzerland-based singer, Mr. Kamanzi, this Friday on his renowned radio show, Free Style Friday, running from 4 pm to 7 pm.
Omusawo Tintah's Free Style Friday has become a staple for music enthusiasts, featuring top-notch music and hosting internationally acclaimed artists. The show's popularity has soared, making it one of Uganda's most loved and trending radio programs.
Mr. Kamanzi, who is set to be the special guest on this week's episode, brings a wealth of musical talent and a captivating story to share. His journey in the world of music began at the age of 12, fueled by a deep passion for the art form. One of his childhood dreams was to perform on the grand stage, a dream that materialized in 1995 and marked the commencement of his music career.
Known for his distinctive vocal style, often referred to as "the husky voice of Africa," Mr. Kamanzi migrated to Switzerland a few years later. In 2008, he had the privilege of sharing the stage with T.o.k and Sean Paul in Dar es Salaam, Tanzania, a significant milestone in his musical journey.
With two published albums, namely "Unite" and "Today and Tomorrow," Mr. Kamanzi has made waves in the music industry. His track "Show Dem the Sign" received extensive airplay on local radio stations, solidifying his position as a notable artist. His performances have graced numerous stages across Africa and Europe, showcasing his versatility in musical genres, including Reggae, Afrobeat, Dancehall, and Pop Dancehall.
Beyond his musical accomplishments, Mr. Kamanzi's work with the Reggaenerators since 2021 has added a collaborative dimension to his career. His music carries a powerful message of upliftment, education, peace, and love, aligning with his personal motto: "Anywhere mi deh mi spread love."
As Free Style Friday prepares to host this illustrious artist, fans can anticipate an engaging and soulful session, blending Omusawo Tintah's charismatic hosting with the melodious tunes and inspiring story of Mr. Kamanzi. Tune in to Metro FM 90.8 this Friday for a musical experience that transcends borders and embraces the universal language of love through music.