VIDEO : Gucci Mane and T.I. End Feud in Atlanta Concert Spectacle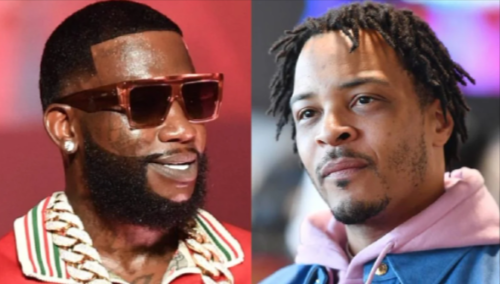 After years of simmering tensions, Gucci Mane and T.I. surprised fans by ending their feud during a concert at The Tabernacle in Atlanta. Gucci, celebrating his new double album "Breath of Fresh Air," welcomed T.I. on stage and had a heartwarming conversation in front of the crowd, culminating in a handshake that marked the reconciliation of these former rivals.
Gucci Mane took to Instagram Stories, expressing his "Much respect" for T.I., and Killer Mike, commending the moment, stated on Instagram, "God Bless Atlanta! These two men are setting a beautiful example!"
Throughout the night, Gucci also had special guest appearances from Quavo, Latto, and Key Glock. As a remarkable gesture, the Atlanta City Council proclaimed October 17 as "Gucci Mane Day" in honor of the influential artist.
This feud traces back to 2012 when Gucci Mane's association with rival Jeezy, another feud he later resolved in 2020, ignited tension with T.I. He publicly tweeted his readiness to engage with T.I., resulting in an exchange of words. T.I. emphasized his focus on business and success, not disputes, saying, "I got the money in mind. I got the sights set on a big sack with a lot of money in it, man."
The feud took another turn in 2018 when Gucci Mane claimed he invented trap music, which prompted a fiery response from T.I. on Instagram.
In 2020, T.I. and Jeezy discussed the possibility of ending their beefs with Gucci Mane on T.I.'s expediTIously podcast, recognizing the challenges but expressing hope for reconciliation.
Gucci Mane's latest album, "Breath of Fresh Air," features 24 tracks with collaborations from J. Cole, Lil Baby, 21 Savage, Kodak Black, the late Young Dolph, and more. This album follows "Ice Daddy," released in June 2021, which reached No. 34 on the Billboard 200 chart.
Omusawo Tintah To Host Renowned Swiss Artist Mr. Kamanzi on Metro fm 90.8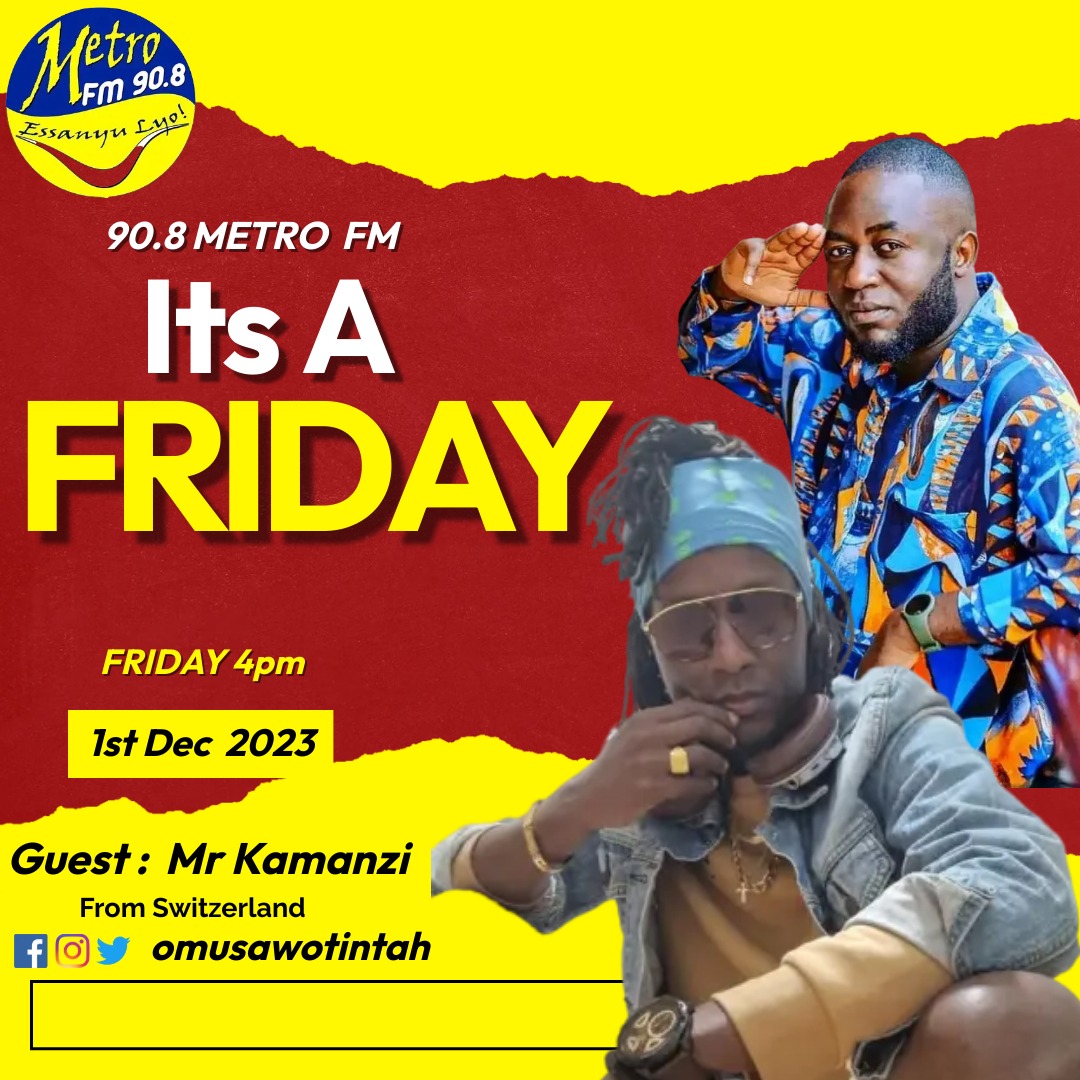 Metro FM 90.8's celebrated radio presenter and media activist, Omusawo Tintah, is gearing up to host the sensational Switzerland-based singer, Mr. Kamanzi, this Friday on his renowned radio show, Free Style Friday, running from 4 pm to 7 pm.
Omusawo Tintah's Free Style Friday has become a staple for music enthusiasts, featuring top-notch music and hosting internationally acclaimed artists. The show's popularity has soared, making it one of Uganda's most loved and trending radio programs.
Mr. Kamanzi, who is set to be the special guest on this week's episode, brings a wealth of musical talent and a captivating story to share. His journey in the world of music began at the age of 12, fueled by a deep passion for the art form. One of his childhood dreams was to perform on the grand stage, a dream that materialized in 1995 and marked the commencement of his music career.
Known for his distinctive vocal style, often referred to as "the husky voice of Africa," Mr. Kamanzi migrated to Switzerland a few years later. In 2008, he had the privilege of sharing the stage with T.o.k and Sean Paul in Dar es Salaam, Tanzania, a significant milestone in his musical journey.
With two published albums, namely "Unite" and "Today and Tomorrow," Mr. Kamanzi has made waves in the music industry. His track "Show Dem the Sign" received extensive airplay on local radio stations, solidifying his position as a notable artist. His performances have graced numerous stages across Africa and Europe, showcasing his versatility in musical genres, including Reggae, Afrobeat, Dancehall, and Pop Dancehall.
Beyond his musical accomplishments, Mr. Kamanzi's work with the Reggaenerators since 2021 has added a collaborative dimension to his career. His music carries a powerful message of upliftment, education, peace, and love, aligning with his personal motto: "Anywhere mi deh mi spread love."
As Free Style Friday prepares to host this illustrious artist, fans can anticipate an engaging and soulful session, blending Omusawo Tintah's charismatic hosting with the melodious tunes and inspiring story of Mr. Kamanzi. Tune in to Metro FM 90.8 this Friday for a musical experience that transcends borders and embraces the universal language of love through music.