VIDEO : Jada Pinkett Reveals Startling Truths Behind Split from Will Smith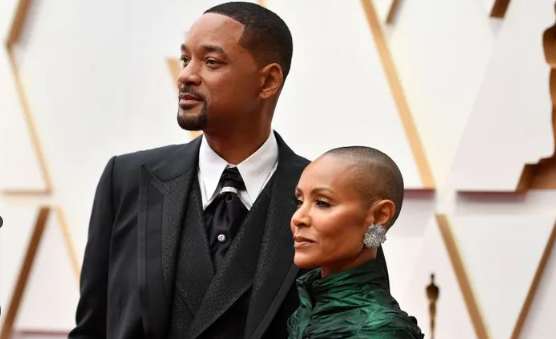 Jada Pinkett has exposed a series of shocking revelations that have sent shockwaves through the entertainment world, providing a new perspective on her divorce from actor Will Smith. The reasons for their separation are not only astonishing but also evoking deep sympathy among fans.
During the candid confession, Jada divulged information about Will's love life, suggesting it was not limited to relationships with women alone. This revelation about his sexuality has raised questions about their marriage and its dynamics.
The drama seemingly began when Will Smith starred in the timeless comedy-drama "Six Degrees of Separation," where rumors circulated that he intentionally avoided a kissing scene with his co-star, Anthony Michael Hall. This fueled speculation about Will's sexuality, which has persisted for years.
Adding to the intrigue, actress Tisha Campbell once made allegations of extramarital relationships between Will Smith and her former spouse, Dwayne Martin. These cryptic claims insinuated that the truth about their marriage might be more complex than it appeared on the surface.
Furthermore, YouTuber Trisha Paytas accused Will Smith of exploiting her male dancers, hinting at a darker side of his character. These allegations, when combined, paint a different picture of the charismatic actor.
However, the revelations don't end with Will. It's now suggested that Jada Pinkett was involved in unconventional relationships as well. Rumors suggest that the couple hosted wild parties with younger men at their house. Jaguar Wright even claimed to have witnessed young men leaving their home in a state of shock. This raises questions about the dynamics of their relationship and what was happening behind closed doors.
Intriguingly, it appears that Will Smith might have taken a page from the legendary producer and musician Quincy Jones, who revealed that several notable celebrities were queer. These revelations suggest that the entertainment industry has a long history of keeping secrets hidden.
The allegations surrounding Quincy Jones go further, implying his involvement in various cults and groups, which adds another layer of intrigue to the story. These claims suggest that the secrets of the entertainment industry run deep.
Furthermore, allegations have also been made about Will Smith's previous marriage to Sheree Zampino. Late actress Alexis Arquette claimed that Sher Zampino divorced him after witnessing Will in bed with another man. These allegations hint at the complexity of Will's relationships before and during his marriage to Jada Pinkett.
There are also speculations that Jada and Will's marriage was full of red flags right from the beginning. Jada once confessed that she was forced into marriage, admitting that she cried on her wedding day. Will himself had a realization during dinner with Sheree Zampino that he wasn't with the right person.
Moreover, Jada revealed that they stopped referring to their relationship as a "marriage" in 2018, indicating that they had redefined their connection to escape the constraints associated with traditional marriages.
Recently, Jada dropped a bombshell when she announced that her marriage to Will ended in 2016, and they have been leading separate lives for seven years. This shocking revelation has left many fans feeling sorry for Will, who has seemingly endured a tumultuous journey in their relationship.
In the wake of this revelation, many are questioning how Will Smith has managed to endure the complexity of his relationship with Jada. The actor has shown resilience in the face of personal turmoil and public scrutiny.
It remains to be seen how these revelations will affect their lives and careers in the future, as this story continues to unfold with each new piece of information shared by Jada Pinkett.
Omusawo Tintah To Host Renowned Swiss Artist Mr. Kamanzi on Metro fm 90.8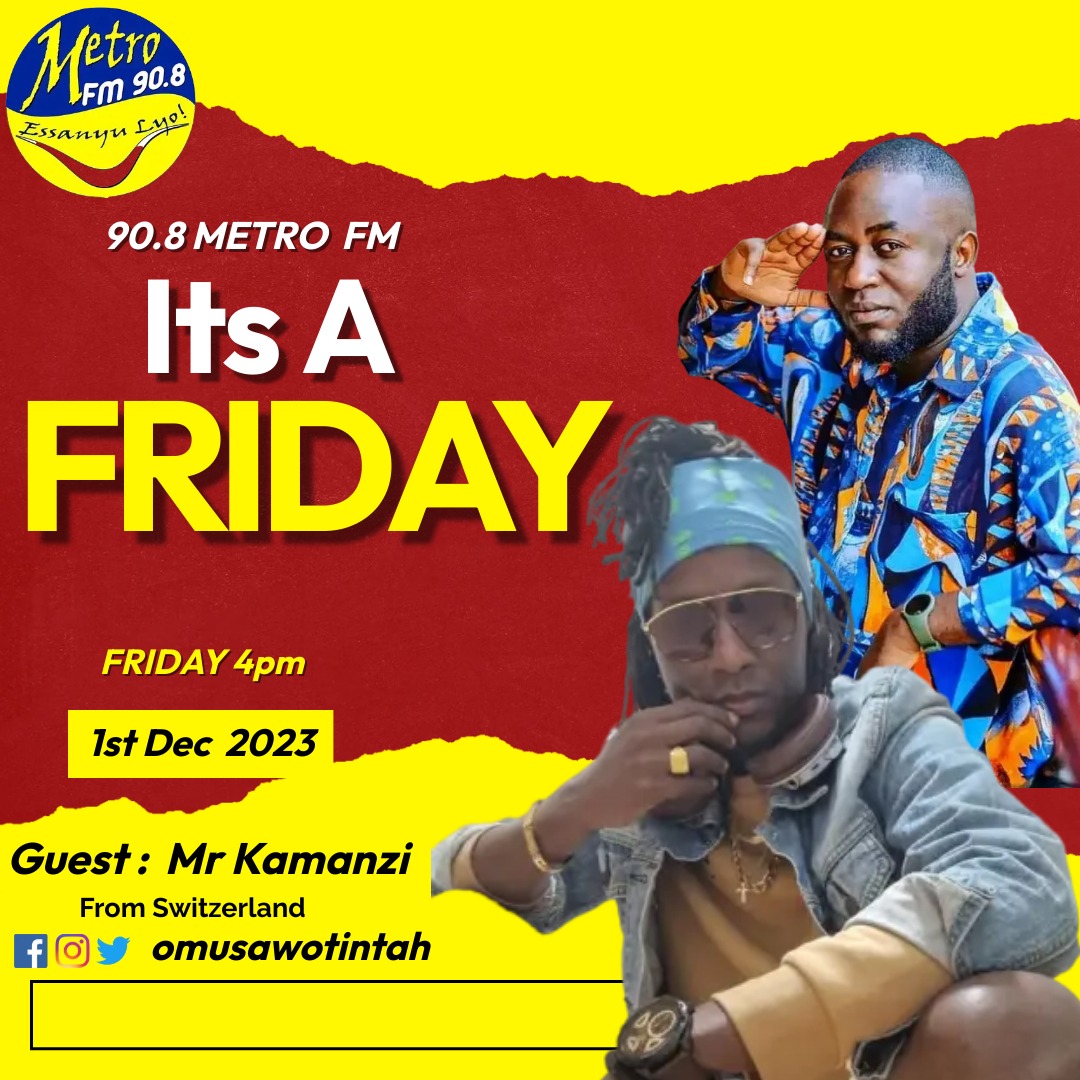 Metro FM 90.8's celebrated radio presenter and media activist, Omusawo Tintah, is gearing up to host the sensational Switzerland-based singer, Mr. Kamanzi, this Friday on his renowned radio show, Free Style Friday, running from 4 pm to 7 pm.
Omusawo Tintah's Free Style Friday has become a staple for music enthusiasts, featuring top-notch music and hosting internationally acclaimed artists. The show's popularity has soared, making it one of Uganda's most loved and trending radio programs.
Mr. Kamanzi, who is set to be the special guest on this week's episode, brings a wealth of musical talent and a captivating story to share. His journey in the world of music began at the age of 12, fueled by a deep passion for the art form. One of his childhood dreams was to perform on the grand stage, a dream that materialized in 1995 and marked the commencement of his music career.
Known for his distinctive vocal style, often referred to as "the husky voice of Africa," Mr. Kamanzi migrated to Switzerland a few years later. In 2008, he had the privilege of sharing the stage with T.o.k and Sean Paul in Dar es Salaam, Tanzania, a significant milestone in his musical journey.
With two published albums, namely "Unite" and "Today and Tomorrow," Mr. Kamanzi has made waves in the music industry. His track "Show Dem the Sign" received extensive airplay on local radio stations, solidifying his position as a notable artist. His performances have graced numerous stages across Africa and Europe, showcasing his versatility in musical genres, including Reggae, Afrobeat, Dancehall, and Pop Dancehall.
Beyond his musical accomplishments, Mr. Kamanzi's work with the Reggaenerators since 2021 has added a collaborative dimension to his career. His music carries a powerful message of upliftment, education, peace, and love, aligning with his personal motto: "Anywhere mi deh mi spread love."
As Free Style Friday prepares to host this illustrious artist, fans can anticipate an engaging and soulful session, blending Omusawo Tintah's charismatic hosting with the melodious tunes and inspiring story of Mr. Kamanzi. Tune in to Metro FM 90.8 this Friday for a musical experience that transcends borders and embraces the universal language of love through music.