VIDEO : Jermaine Dupri Critiques Hip-Hop's Social Media Influence and Calls for a Shift in Mindset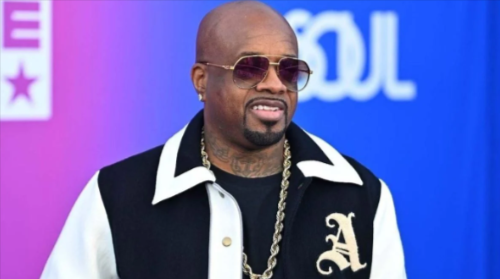 Jermaine Dupri, renowned music producer and artist, has not held back in expressing his concerns about the current state of hip-hop and the potential negative impacts of social media on the genre.
On Monday, in a candid Instagram post, JD shared his perspective on the current state of hip-hop and how artists within the culture may be inadvertently contributing to a shift in the industry. He particularly emphasized the need for artists to be more mindful of giving away their creative ideas and content freely to social media platforms.
In the post, Dupri recounted a recent incident with TikTok where one of his songs was muted on the platform, despite his voice being a part of it. He expressed his frustration, saying, "It's my music, with my voice on it, and I gotta ask these n-ggas to unmute me, right? That's [unfair]. And in my Hip Hop 50 resolution, one of my Hip Hop 50 resolutions was that, we can't keep going for this type of [treatment]. We gotta give a [care]."
Dupri also highlighted a recent video where someone expressed disappointment in the BET Hip Hop Awards due to a perceived lack of artist participation. He reminisced about a time when industry figures like Jimmy Iovine, Andre Harrell, Puff, Russell Simmons, Lyor Cohen, and Kevin Lyles deeply cared about the culture and its development. He contrasted that era with what he sees as an "era where don't nobody give a [care]."
Although TikTok temporarily muted Jermaine Dupri's music, a plethora of classic hits associated with him were celebrated during the 30th-anniversary tribute to his So So Def label at the 2023 BET Hip Hop Awards.
During the awards show, held at Atlanta's Cobb Energy Performing Arts Center earlier this month, JD took the audience back in time with a stage setup reminiscent of his early 1990s bedroom. The backdrop featured photos of legendary artists like Michael Jackson, Run-DMC, and The Fat Boys. Onstage, a bed with eclectic sheets and a desk, complete with a turntable and drum machine, added to the nostalgic atmosphere.
Jermaine Dupri took the opportunity to perform the opening verse of Kriss Kross' 1992 hit "Jump," which he co-produced. Fellow Atlanta artist Ludacris joined him to perform the southern anthem "Welcome to Atlanta," followed by Nelly's rendition of "Grillz" from 2005.
Several other musical acts, including Lil Jon, Chingy, Bow Wow, and Da Brat, also graced the stage for the celebratory affair, reminding the audience of Dupri's significant contributions to hip-hop and his enduring impact on the culture.
Omusawo Tintah To Host Renowned Swiss Artist Mr. Kamanzi on Metro fm 90.8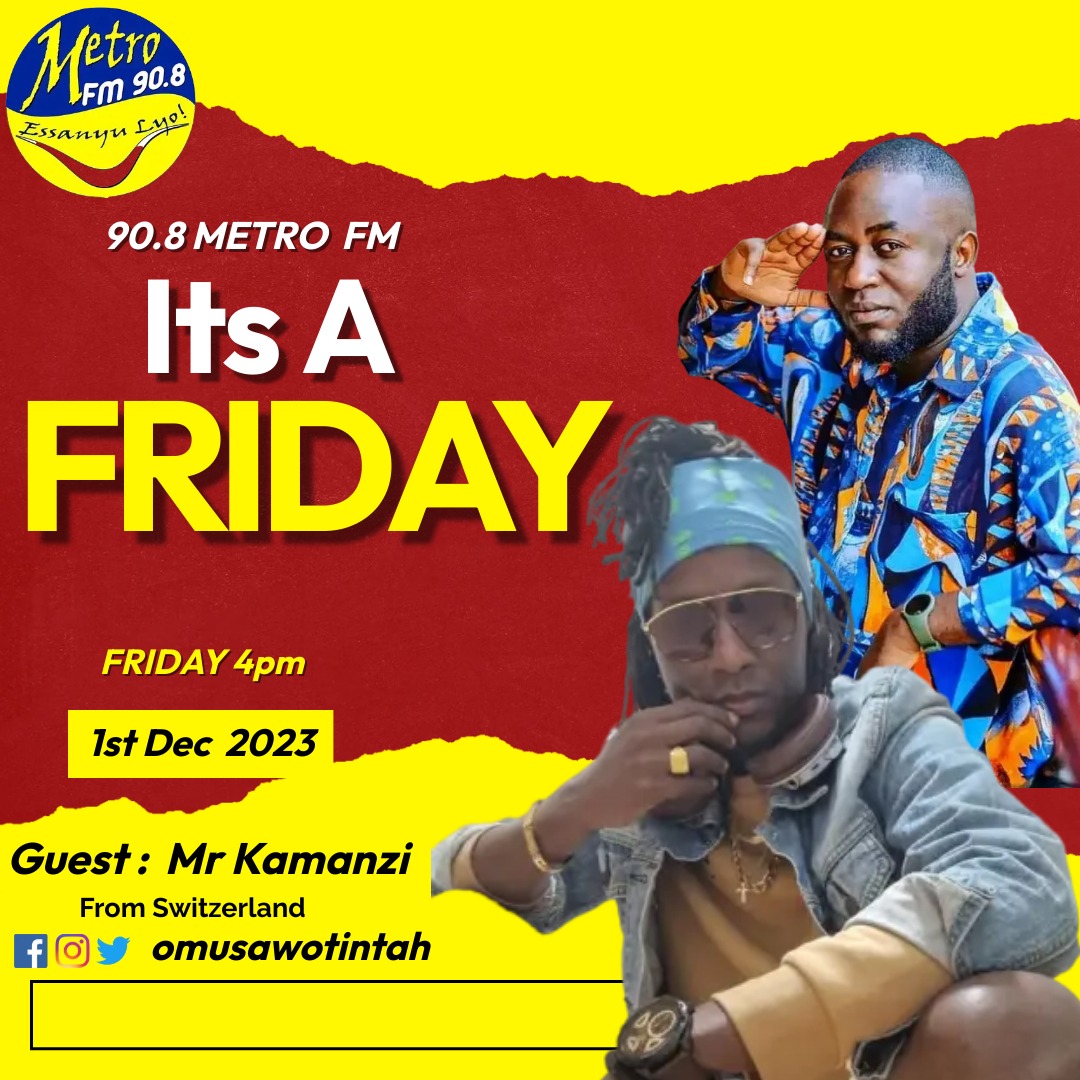 Metro FM 90.8's celebrated radio presenter and media activist, Omusawo Tintah, is gearing up to host the sensational Switzerland-based singer, Mr. Kamanzi, this Friday on his renowned radio show, Free Style Friday, running from 4 pm to 7 pm.
Omusawo Tintah's Free Style Friday has become a staple for music enthusiasts, featuring top-notch music and hosting internationally acclaimed artists. The show's popularity has soared, making it one of Uganda's most loved and trending radio programs.
Mr. Kamanzi, who is set to be the special guest on this week's episode, brings a wealth of musical talent and a captivating story to share. His journey in the world of music began at the age of 12, fueled by a deep passion for the art form. One of his childhood dreams was to perform on the grand stage, a dream that materialized in 1995 and marked the commencement of his music career.
Known for his distinctive vocal style, often referred to as "the husky voice of Africa," Mr. Kamanzi migrated to Switzerland a few years later. In 2008, he had the privilege of sharing the stage with T.o.k and Sean Paul in Dar es Salaam, Tanzania, a significant milestone in his musical journey.
With two published albums, namely "Unite" and "Today and Tomorrow," Mr. Kamanzi has made waves in the music industry. His track "Show Dem the Sign" received extensive airplay on local radio stations, solidifying his position as a notable artist. His performances have graced numerous stages across Africa and Europe, showcasing his versatility in musical genres, including Reggae, Afrobeat, Dancehall, and Pop Dancehall.
Beyond his musical accomplishments, Mr. Kamanzi's work with the Reggaenerators since 2021 has added a collaborative dimension to his career. His music carries a powerful message of upliftment, education, peace, and love, aligning with his personal motto: "Anywhere mi deh mi spread love."
As Free Style Friday prepares to host this illustrious artist, fans can anticipate an engaging and soulful session, blending Omusawo Tintah's charismatic hosting with the melodious tunes and inspiring story of Mr. Kamanzi. Tune in to Metro FM 90.8 this Friday for a musical experience that transcends borders and embraces the universal language of love through music.