VIDEO : Julia Fox Details Chaotic Relationship with Kanye West in Memoir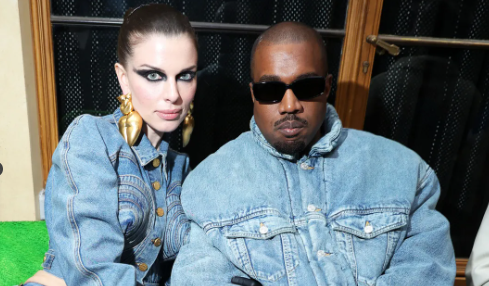 In Julia Fox's recently released memoir, she delves into her tumultuous relationship with Kanye West, offering a fresh perspective on the enigmatic rapper. While many celebrity memoirs tend to spotlight the physical aspects of their romances, Fox's account emphasizes a different facet of her connection with West. According to Fox, their relationship was more about West's insatiable need for attention than anything else.
During an appearance on The Drew Barrymore Show, Fox opened up about the overwhelming nature of her connection with West. She revealed that he constantly wanted to talk on the phone, even while she was occupied with motherly duties, such as changing diapers for her son.
"I had my son, and then he wanted to talk on the phone a lot, and I'd have to change diapers… I bought a pair of AirPods so I could keep it in while I was doing mom stuff. It was so overwhelming and so unsustainable," she explained candidly. "Ultimately, I cannot put anybody else first. My son has to be first. It just became too much. I didn't sign up to have two babies. I couldn't do it. It felt like two babies," she elaborated.
Fox's memoir uncovers numerous remarkable stories from her time with West. She described herself as West's "puppet" and believed she was only there to provoke Kim Kardashian. The feeling of being weaponized became a significant factor contributing to the eventual dissolution of their romance.
One peculiar anecdote recounted by Fox involved West offering to finance a breast augmentation during a game of Uno. Fox has employed various methods to promote her memoir, including a social media video that generated more buzz for her outfit than her message. These revelations provide a fresh angle on a high-profile relationship and offer insight into the complex world surrounding Kanye West. Share your thoughts on Julia Fox's revelations about her time with Kanye West in the comment section below.
Omusawo Tintah To Host Renowned Swiss Artist Mr. Kamanzi on Metro fm 90.8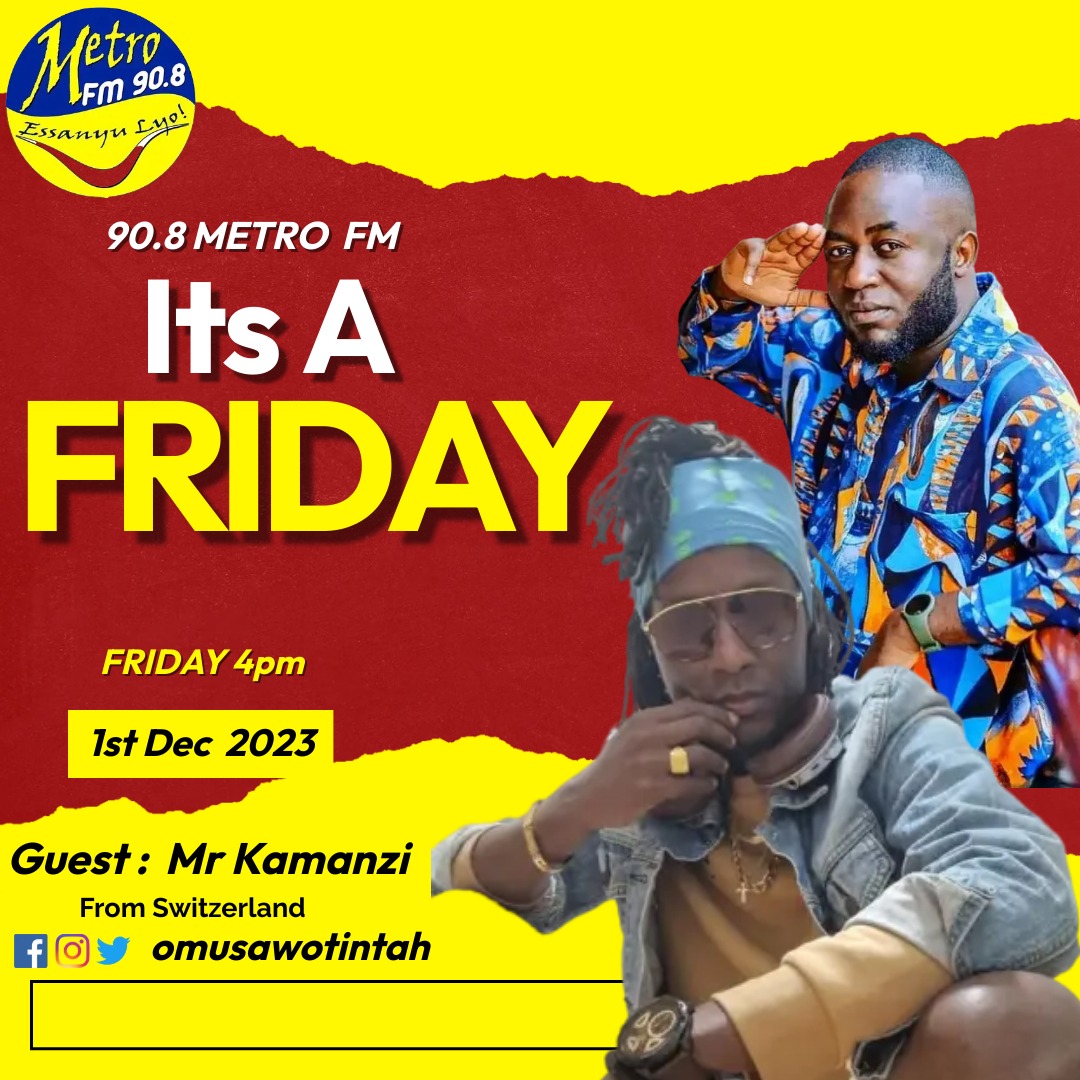 Metro FM 90.8's celebrated radio presenter and media activist, Omusawo Tintah, is gearing up to host the sensational Switzerland-based singer, Mr. Kamanzi, this Friday on his renowned radio show, Free Style Friday, running from 4 pm to 7 pm.
Omusawo Tintah's Free Style Friday has become a staple for music enthusiasts, featuring top-notch music and hosting internationally acclaimed artists. The show's popularity has soared, making it one of Uganda's most loved and trending radio programs.
Mr. Kamanzi, who is set to be the special guest on this week's episode, brings a wealth of musical talent and a captivating story to share. His journey in the world of music began at the age of 12, fueled by a deep passion for the art form. One of his childhood dreams was to perform on the grand stage, a dream that materialized in 1995 and marked the commencement of his music career.
Known for his distinctive vocal style, often referred to as "the husky voice of Africa," Mr. Kamanzi migrated to Switzerland a few years later. In 2008, he had the privilege of sharing the stage with T.o.k and Sean Paul in Dar es Salaam, Tanzania, a significant milestone in his musical journey.
With two published albums, namely "Unite" and "Today and Tomorrow," Mr. Kamanzi has made waves in the music industry. His track "Show Dem the Sign" received extensive airplay on local radio stations, solidifying his position as a notable artist. His performances have graced numerous stages across Africa and Europe, showcasing his versatility in musical genres, including Reggae, Afrobeat, Dancehall, and Pop Dancehall.
Beyond his musical accomplishments, Mr. Kamanzi's work with the Reggaenerators since 2021 has added a collaborative dimension to his career. His music carries a powerful message of upliftment, education, peace, and love, aligning with his personal motto: "Anywhere mi deh mi spread love."
As Free Style Friday prepares to host this illustrious artist, fans can anticipate an engaging and soulful session, blending Omusawo Tintah's charismatic hosting with the melodious tunes and inspiring story of Mr. Kamanzi. Tune in to Metro FM 90.8 this Friday for a musical experience that transcends borders and embraces the universal language of love through music.