VIDEO : Man Chooses $500K Over Dinner with Jay-Z, Gets Jay's Approval
The ongoing philosophical debate within hip-hop circles, often referred to as "Dinner with Jay-Z or $500K," has resurfaced on social media once again. This enduring discourse tends to pop up every few months on platforms such as Twitter. While this debate mainly remains in the digital realm, one individual recently took the opportunity to express his choice to Jay-Z himself. During an encounter that took place at a Cowboys-Chargers game, the man felt compelled to inform Hov that he was opting for the $500K over the dinner.
In a video clip that emerged this week, it appears that the man crossed paths with Jay-Z while the rap icon was exiting the venue. The individual tells Jay-Z, "Aye, Hov, I'm taking that $500K. I'm not takin' that dinner, I'm taking that $500K." Jay-Z responded with a grin, giving the man a friendly dap, and saying, "Be good." This marks one of the rare instances where Jay-Z has acknowledged the ongoing debate, and it appears that, despite his wealth, he recognizes the significant value of $500K in today's economy.
For the most part, Jay-Z has evaded the questions about this topic in the past. Nevertheless, it has remained a pervasive point of discussion within the hip-hop culture. Notable figures like Pusha T have previously expressed their preference for the $500K, highlighting their frequent invitations to the Roc Nation Brunch. On the other hand, comedian HaHa Davis shared his rather anticlimactic lunch encounter with Jay-Z, revealing that Jay didn't even order food. Additionally, TIDAL once tweeted a succinct statement: "Take the $500K."
In 2021, the viral sensation Jazzy had the chance to converse with Jay-Z. During the interview, Jay-Z politely asked her not to pose any "silly dinner questions." This further demonstrates Jay-Z's awareness of this ongoing debate. The encounter in the video above seems to have received a sort of approval from Jay-Z. So, the question remains: Are you opting for the $500K or dinner with Jay-Z? Share your thoughts in the comments.
Omusawo Tintah To Host Renowned Swiss Artist Mr. Kamanzi on Metro fm 90.8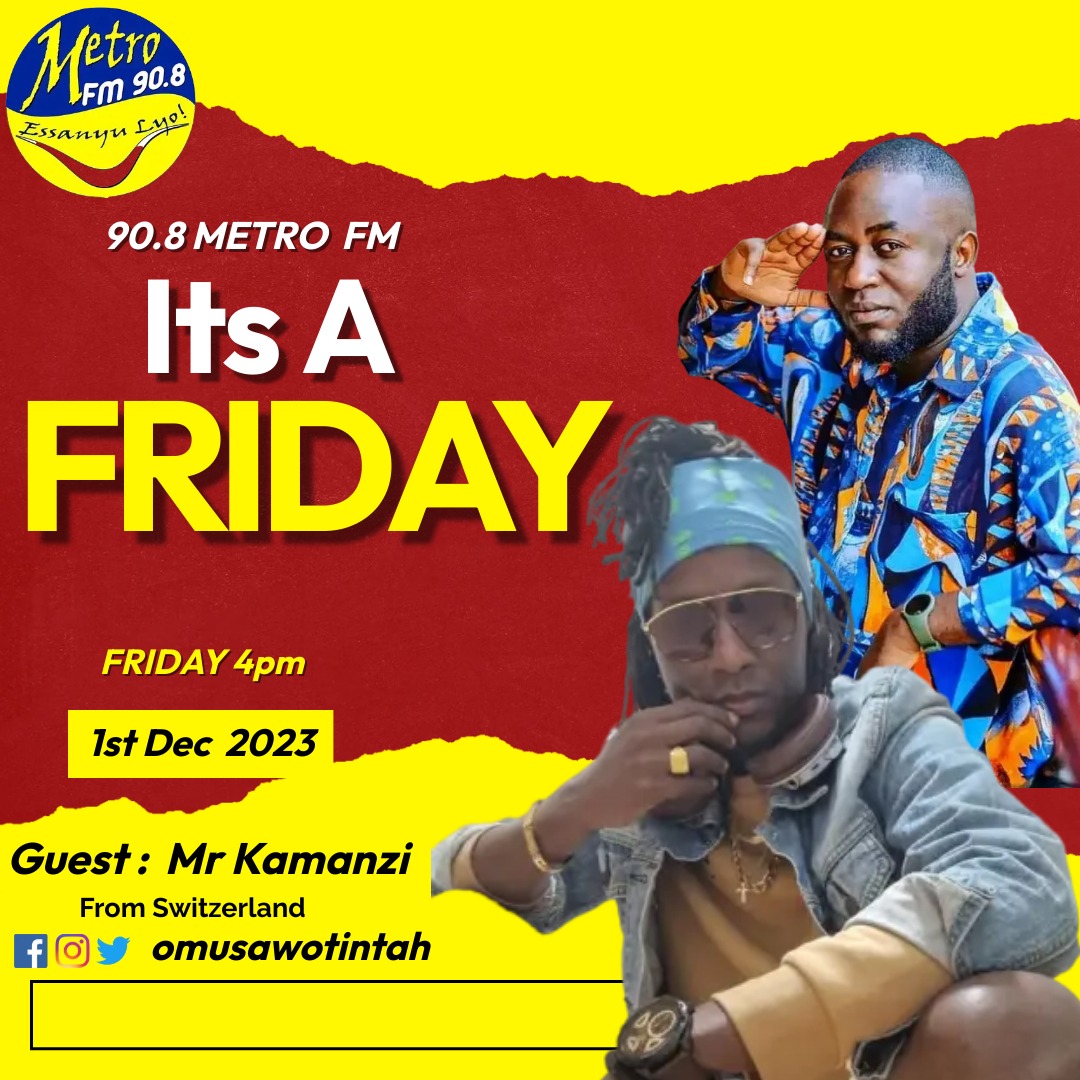 Metro FM 90.8's celebrated radio presenter and media activist, Omusawo Tintah, is gearing up to host the sensational Switzerland-based singer, Mr. Kamanzi, this Friday on his renowned radio show, Free Style Friday, running from 4 pm to 7 pm.
Omusawo Tintah's Free Style Friday has become a staple for music enthusiasts, featuring top-notch music and hosting internationally acclaimed artists. The show's popularity has soared, making it one of Uganda's most loved and trending radio programs.
Mr. Kamanzi, who is set to be the special guest on this week's episode, brings a wealth of musical talent and a captivating story to share. His journey in the world of music began at the age of 12, fueled by a deep passion for the art form. One of his childhood dreams was to perform on the grand stage, a dream that materialized in 1995 and marked the commencement of his music career.
Known for his distinctive vocal style, often referred to as "the husky voice of Africa," Mr. Kamanzi migrated to Switzerland a few years later. In 2008, he had the privilege of sharing the stage with T.o.k and Sean Paul in Dar es Salaam, Tanzania, a significant milestone in his musical journey.
With two published albums, namely "Unite" and "Today and Tomorrow," Mr. Kamanzi has made waves in the music industry. His track "Show Dem the Sign" received extensive airplay on local radio stations, solidifying his position as a notable artist. His performances have graced numerous stages across Africa and Europe, showcasing his versatility in musical genres, including Reggae, Afrobeat, Dancehall, and Pop Dancehall.
Beyond his musical accomplishments, Mr. Kamanzi's work with the Reggaenerators since 2021 has added a collaborative dimension to his career. His music carries a powerful message of upliftment, education, peace, and love, aligning with his personal motto: "Anywhere mi deh mi spread love."
As Free Style Friday prepares to host this illustrious artist, fans can anticipate an engaging and soulful session, blending Omusawo Tintah's charismatic hosting with the melodious tunes and inspiring story of Mr. Kamanzi. Tune in to Metro FM 90.8 this Friday for a musical experience that transcends borders and embraces the universal language of love through music.