DJ Envy's Business Partner Arrested Amid Real Estate Fraud Charges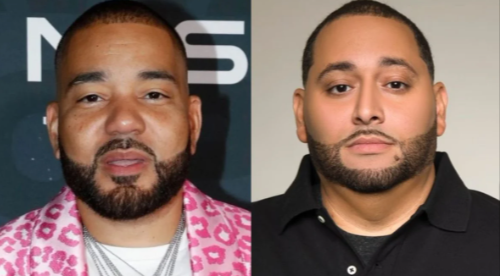 New Jersey property investor Cesar Humberto Pina, who is DJ Envy's business partner, was taken into police custody this week on multiple fraud charges related to a wire-fraud scheme. The charges stem from their real estate endeavors and the alleged deception of several investors.
On Wednesday (October 18), RLS Media reported that Cesar Pina, aged 45, was arrested and subsequently released on a $1 million secured bond with electronic monitoring after appearing in a Newark federal court. The charges against him revolve around his purported use of social media to attract followers and promise them high investment returns, allegedly tricking several people out of millions of dollars.
The case documents and legal statements unveiled that Pina and DJ Envy are being investigated for organizing seminars across the country, with the intent to entice and ultimately defraud investors. These seminars, while aimed at educating participants about real estate investment, have been the subject of numerous lawsuits against the pair.
Earlier this month, DJ Envy addressed the fraud allegations in an attempt to clear the air during a broadcast of "The Breakfast Club." Despite the advice of his legal team, he took to the microphone to explain his side of the story.
He began by explaining, "Let me explain some things. So Cesar and myself did seminars. Now, the reason I did these seminars is because I wanted to uplift my community. I wanted to teach my community about real estate, things that I didn't know when I was buying my first home."
He continued, "Now Cesar, if he took money, I wasn't privy to it nor did I even know. But I do understand how people feel if they did give him money because I gave him a lot of money that I didn't see a dollar of return."
Charlamagne Tha God interjected to clarify that the accusations against DJ Envy primarily involved introducing alleged victims to Cesar Pina rather than stealing money from them.
DJ Envy responded by saying, "Nah, they basically said I was privy to it, and that wasn't true at all. If you read the court documents, Cesar wrote an affidavit that says, 'DJ Envy, RaaShaun Casey had no knowledge of me investing people's money. He wasn't there, he wasn't part of those conversations. He wasn't anywhere near those meetings.' And those are documents that are out there, so if we're going to talk about truth, let's talk about the truth."
The legal issues don't end there. DJ Envy, along with Cesar Pina and his wife Jessica, were sued in July by investors Anthony Barone and Anthony Martini, who alleged they were defrauded out of $1.5 million in connection with a planned apartment complex project that never materialized. The plaintiffs claimed that they invested in two real estate ventures — the Taylor Company and Flip 2 Dao — but Envy and Pina took the money without fulfilling the project's promises. Envy was also accused of purchasing properties in Paterson, New Jersey, undervaluing them, and subsequently reselling or renting them.
The situation continues to develop, leaving DJ Envy, Cesar Pina, and the affected investors entangled in a complex legal battle, with multiple allegations and legal statements yet to be resolved.
Omusawo Tintah To Host Renowned Swiss Artist Mr. Kamanzi on Metro fm 90.8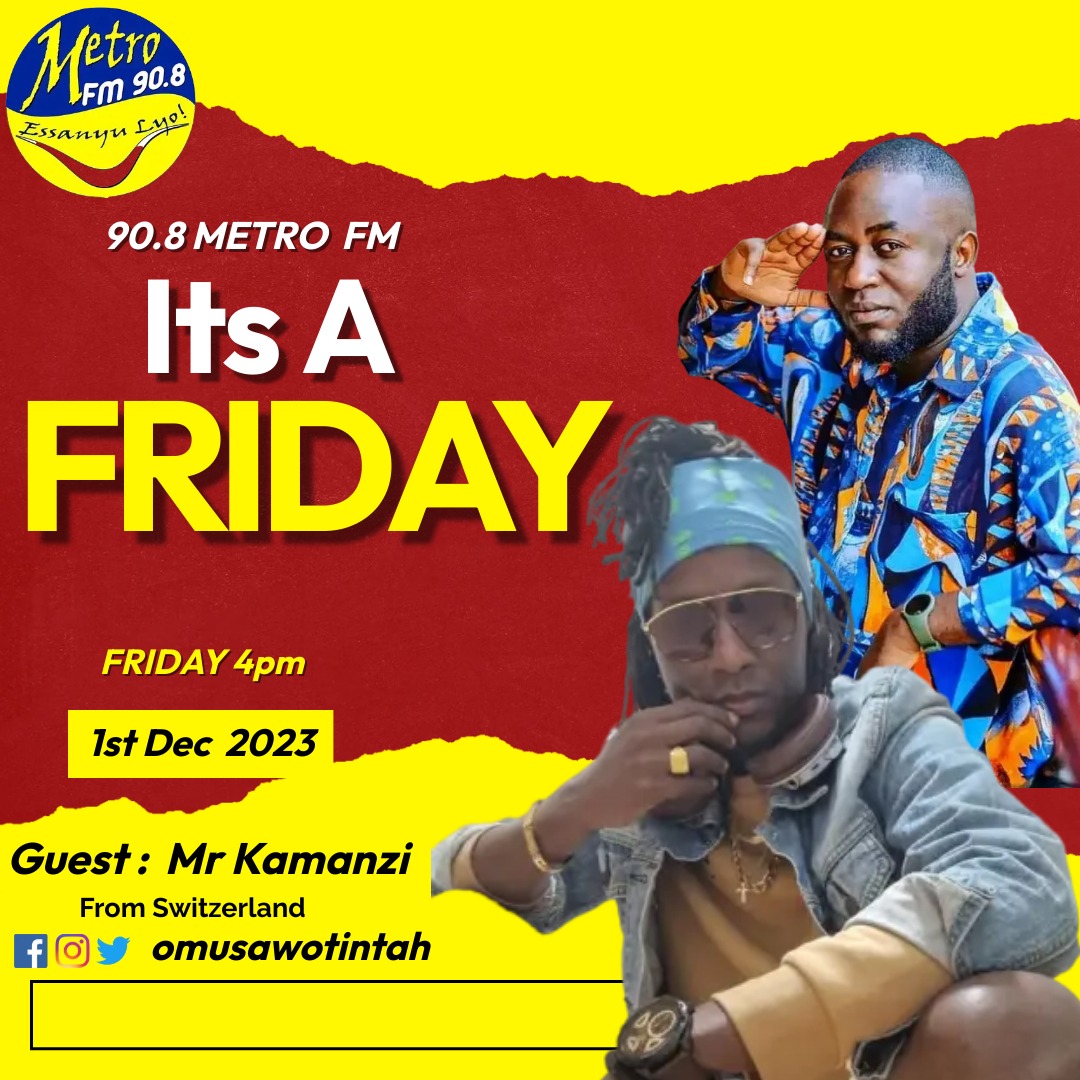 Metro FM 90.8's celebrated radio presenter and media activist, Omusawo Tintah, is gearing up to host the sensational Switzerland-based singer, Mr. Kamanzi, this Friday on his renowned radio show, Free Style Friday, running from 4 pm to 7 pm.
Omusawo Tintah's Free Style Friday has become a staple for music enthusiasts, featuring top-notch music and hosting internationally acclaimed artists. The show's popularity has soared, making it one of Uganda's most loved and trending radio programs.
Mr. Kamanzi, who is set to be the special guest on this week's episode, brings a wealth of musical talent and a captivating story to share. His journey in the world of music began at the age of 12, fueled by a deep passion for the art form. One of his childhood dreams was to perform on the grand stage, a dream that materialized in 1995 and marked the commencement of his music career.
Known for his distinctive vocal style, often referred to as "the husky voice of Africa," Mr. Kamanzi migrated to Switzerland a few years later. In 2008, he had the privilege of sharing the stage with T.o.k and Sean Paul in Dar es Salaam, Tanzania, a significant milestone in his musical journey.
With two published albums, namely "Unite" and "Today and Tomorrow," Mr. Kamanzi has made waves in the music industry. His track "Show Dem the Sign" received extensive airplay on local radio stations, solidifying his position as a notable artist. His performances have graced numerous stages across Africa and Europe, showcasing his versatility in musical genres, including Reggae, Afrobeat, Dancehall, and Pop Dancehall.
Beyond his musical accomplishments, Mr. Kamanzi's work with the Reggaenerators since 2021 has added a collaborative dimension to his career. His music carries a powerful message of upliftment, education, peace, and love, aligning with his personal motto: "Anywhere mi deh mi spread love."
As Free Style Friday prepares to host this illustrious artist, fans can anticipate an engaging and soulful session, blending Omusawo Tintah's charismatic hosting with the melodious tunes and inspiring story of Mr. Kamanzi. Tune in to Metro FM 90.8 this Friday for a musical experience that transcends borders and embraces the universal language of love through music.