Halle Bailey Pregnant with DDG's Child? The Truth Behind the Controversy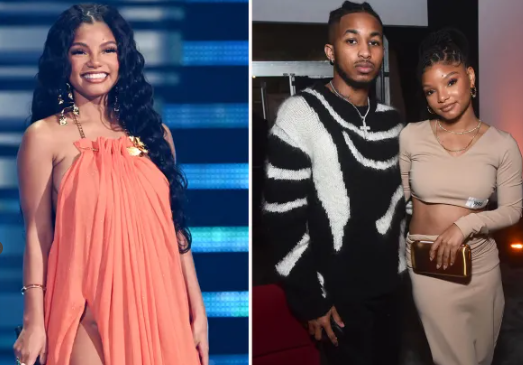 In the world of celebrity news and gossip, every new revelation or development can send shockwaves through the digital landscape. Recently, it seems that the internet has once again found something to be unhappy about, this time centering around Halle Bailey, one-half of the musical duo Chloe and Halle. The cause of this stir is the confirmation that she is pregnant with the child of her boyfriend, rapper DDG. This revelation came after she was photographed wearing suspiciously oversized clothing while running errands in Santa Monica, California. DDG even put his arm around her shoulder as they walked and talked, fueling speculation about their relationship status.
Halle Bailey has been rumored to be pregnant for a while now, and at this point, it's kind of obvious. However, instead of congratulating the couple, many people have expressed their disappointment and even anger at the news. They argue that Halle should not have chosen to carry a child for DDG, a man who has consistently disrespected her in public. Some even speculate that he intentionally impregnated her to boost his own career.
The controversy surrounding Halle's pregnancy raises a blind item: why has she been keeping it a secret? Instead of celebrating this milestone in her life, it appears that she has been holding back the news for a reason. Many people find it disheartening to witness someone they admire being subjected to undeserving treatment, leading fans to question why Halle would choose to have a child with someone who has shown little regard for her feelings.
To provide some context, Halle Bailey and DDG were first linked in early 2022, and by the fall of 2023, news began spreading that the happy couple was reportedly expecting a baby together. However, before this point, their relationship had its ups and downs. In 2022, DDG's ex-girlfriend, Ruby Rose, spotted Halle wearing an old t-shirt of hers, which caused a minor social media stir. Though some thought DDG had cheated on Halle, it was later pointed out that Ruby had simply left the shirt at his house. Nevertheless, the drama continued to unfold, leading to speculation that DDG and Halle had split.
Even with fans showing concern and pleading with Halle to stand up for herself, she responded with a tweet saying, "The devil is walking, L. Please don't feed into the lies, especially from a third party. Stay blessed, everyone." She later deleted the tweet, and the two started following each other again on social media.
However, the drama did not stop there. Reports emerged that DDG had opened two fake accounts on Twitter to communicate with other women, further fueling rumors of infidelity. One of these accounts flirted with Instagram model Diana V, leading to intense speculation among fans.
DDG's behavior in public has undoubtedly disappointed fans, and whether through derogatory comments, public humiliation, or disrespectful actions, these incidents have painted a negative picture of their relationship. Many have expressed their concern and disappointment in Halle's choice of partner, comparing it to similar situations in the past where celebrities ended up in tumultuous relationships.
Halle has addressed her fans' concerns by sharing her perspective on the matter. She emphasized the difficulties of being in the entertainment industry, where people constantly scrutinize her decisions and actions. She expressed the need for privacy, especially when it comes to her personal life.
In the end, the controversy surrounding Halle Bailey's pregnancy with DDG's child has sparked a heated debate among fans and followers. Some are disappointed and concerned for her, while others may have a different perspective. What's clear is that this is another reminder that the world of celebrity relationships is often complex and subject to public scrutiny.
Omusawo Tintah To Host Renowned Swiss Artist Mr. Kamanzi on Metro fm 90.8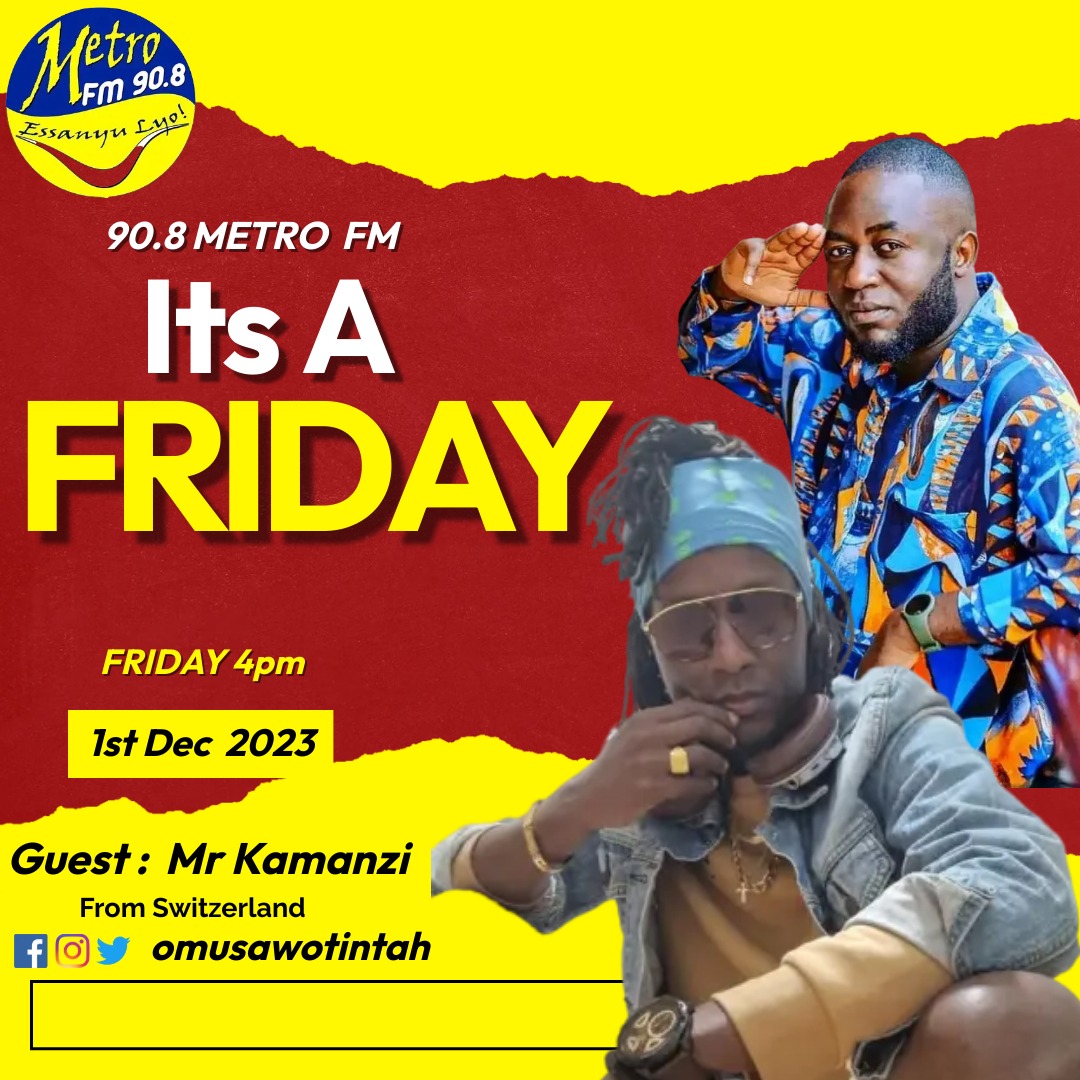 Metro FM 90.8's celebrated radio presenter and media activist, Omusawo Tintah, is gearing up to host the sensational Switzerland-based singer, Mr. Kamanzi, this Friday on his renowned radio show, Free Style Friday, running from 4 pm to 7 pm.
Omusawo Tintah's Free Style Friday has become a staple for music enthusiasts, featuring top-notch music and hosting internationally acclaimed artists. The show's popularity has soared, making it one of Uganda's most loved and trending radio programs.
Mr. Kamanzi, who is set to be the special guest on this week's episode, brings a wealth of musical talent and a captivating story to share. His journey in the world of music began at the age of 12, fueled by a deep passion for the art form. One of his childhood dreams was to perform on the grand stage, a dream that materialized in 1995 and marked the commencement of his music career.
Known for his distinctive vocal style, often referred to as "the husky voice of Africa," Mr. Kamanzi migrated to Switzerland a few years later. In 2008, he had the privilege of sharing the stage with T.o.k and Sean Paul in Dar es Salaam, Tanzania, a significant milestone in his musical journey.
With two published albums, namely "Unite" and "Today and Tomorrow," Mr. Kamanzi has made waves in the music industry. His track "Show Dem the Sign" received extensive airplay on local radio stations, solidifying his position as a notable artist. His performances have graced numerous stages across Africa and Europe, showcasing his versatility in musical genres, including Reggae, Afrobeat, Dancehall, and Pop Dancehall.
Beyond his musical accomplishments, Mr. Kamanzi's work with the Reggaenerators since 2021 has added a collaborative dimension to his career. His music carries a powerful message of upliftment, education, peace, and love, aligning with his personal motto: "Anywhere mi deh mi spread love."
As Free Style Friday prepares to host this illustrious artist, fans can anticipate an engaging and soulful session, blending Omusawo Tintah's charismatic hosting with the melodious tunes and inspiring story of Mr. Kamanzi. Tune in to Metro FM 90.8 this Friday for a musical experience that transcends borders and embraces the universal language of love through music.